Stylish spring jackets will be big this year. Wherever you are in the world, the spring seems to have started with uncertainty, and the weather isn't set to stabilize anytime soon. The catwalks were covered in jackets that add layering to a look and are perfect for keeping warm, or protecting your skin from the sun, so it's definitely time to get rocking some stylish spring jackets!
---
1

Tailored Blazers…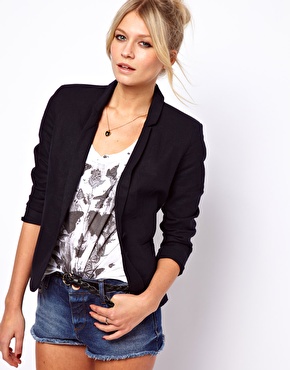 This has to be one of my favorite types of stylish spring jackets. A good tailored blazer will go with anything, from dressing up skinny jeans to looking chic with shorts. A black version can be worn all year round, or add an extra spring feeling by opting for a pastel version. I'm loving my pastel pink jacket worn with white denim right now!
---
2

Bold and Bright…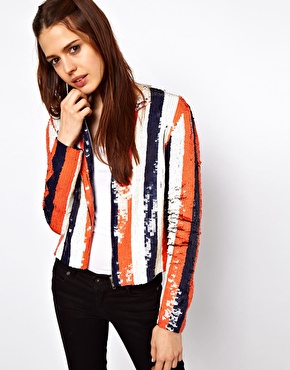 I love this jacket! Sequins and bold colors are here to stay, and together, they are the perfect way to inject a touch of personality and fun into your outfit. For a jacket that'll last season after season, opt for a stylish boxy cut, and a crew collar.
---
3

Kimonos…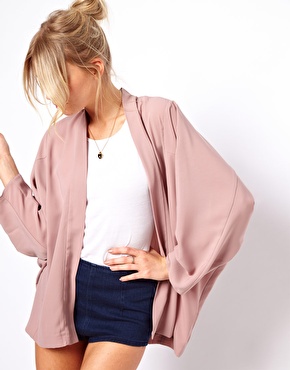 I love kimonos, but knowing how to wear them can be tough. The big authentic patterns are very dominating, and I often worry they overpower me! That's why I love this casual version. The dusty pink shade keeps it casual, and it looks stunning worn with shorts, sun dresses or even little white dresses in the evening…a kimono is a must buy!
---
4

Cropped Denim…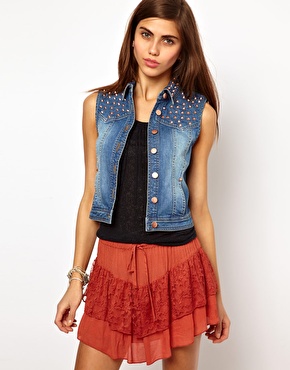 A good cropped denim jacket is a spring and summer essential. It looks great worn with skirts, or thrown on over a maxi, and you can even rock a denim jacket layered with other jackets in the winter… The right one is sure to get plenty of wear. For maximum impact, opt for a stuffed version like this one, or choose vintage denim. Stunning.
---
5

Skater Trench…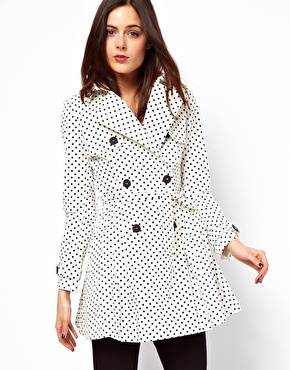 In the UK, you can never completely put away your rain clothes, so something spring like and gorgeous is essential. This polka-dot skater trench is perfect. It's light, it's well-tailored and it's modern, and the monochrome color scheme will go with anything. It's ideal for keeping the spring feeling, even during a downpour!
---
6

Floral Bomber…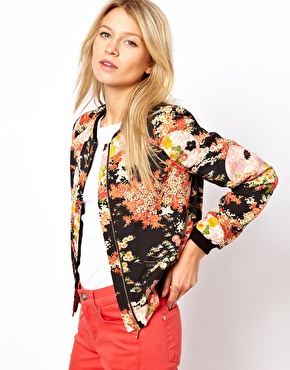 How cute is this floral bomber?! It's the type of jacket loved by Kate Moss et al, and they are snapped all over the big summer festivals. It's light and breathable, being made from a poly fabric, and it's super easy to clean. I love the raglan sleeves and jersey band collar, too. Team it with colored jeans for casual style, or rock it over a gorgeous dress.
---
7

Long Line Blazer…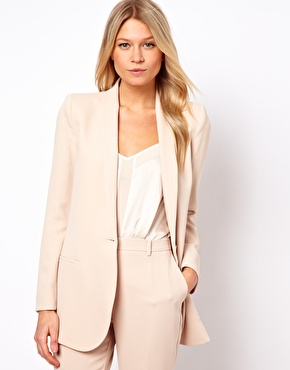 If you still need to dress for work during the spring, you need stylish spring jackets that can easily become office wear. This gorgeous long line blazer is perfect. It's smart, tailored and neutral, and it looks gorgeous worn with a high-waisted trouser suit, pencil skirt or shift dress. It's my staple summer meeting look, teamed with a chiffon or silk blouse, and a delicate necklace.
There's so many types of stylish spring jackets this season. Everything from bomber jackets to retro styles, tailored jackets to trench coats have taken the catwalk (and the high street!) by storm. I can't wait to get styling mine. What striking spring jackets will you be wearing this year?
More
---
Comments
Popular
Recent