15 Stylishly Chic Gift Ideas for Your Fashionista Friends ...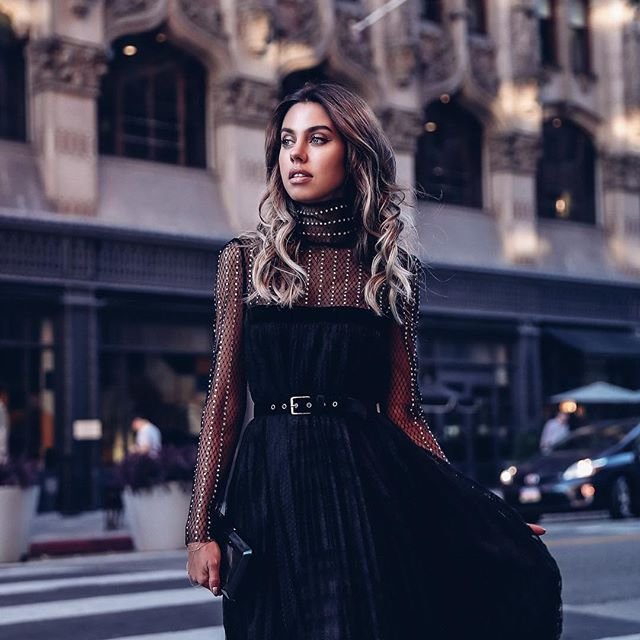 Still wondering what to give your stylish friend for Christmas? Then you have come to the right place because we have several gift guides right here. They range from affordable to insanely pricey, basic to wildly fierce. And yes, some of these can be gifts to yourself, too.
If you are currently shopping for a beauty or style junkie, this list has everything you need and more!
@Fashion Hippo
2.

Classic and Chic Gift Items for Trendsetters
timeout.com
Shopping for a girl that has a fashion sense to die for, can be a little frustrating. However, not to worry because there is a complied list of gifts, that even the girl who has it all will appreciate!
@Time Out Los Angeles
3.

Ultimate List for Beauty Junkies
parade.com
This is a perfect gift guide for a woman, who can't get enough of beauty products. This list offers a wide variety of ideas from hair, makeup and skincare to appliances and fragrances.
@Parade
4.

Gift Ideas of All Genres
nytimes.com
Need gift ideas of a wide variety of genres? Check out this list which consists of gift ideas for homes, dining rooms, music lovers and fashionistas.
@The New York Times
5.

Gift Ideas for All the Women in Your Life
nydailynews.com
Women can be very hard to please, but it gets easier with this list of ideas by your side!
@Daily News
6.

Vintage-inspired Accessories for Fashionistas of All Ages
oliviapalermo.com
Accessories always make the best gifts. They are easy to shop for and hard not to like! Win-win from both sides.
@Olivia Palermo
7.

Graet Wardrobe Additions for a "new Girl" in Your Life
collegefashion.net
This list compiles several fashion gift ideas with several tips on how to style them!
@College Fashion
8.

Gift Ideas for the Athletes in Your Life
timeoutchicago.com
We all have "the athlete" in our lives, who would appreciate a sports bag or workout clothes more than anything else. So here is a list made specifically for them.
@Time Out Chicago
9.

Cozy and Chich Gift Guide
nypost.com
Here are some cute and cozy gift ideas that can be applicable to almost any woman on your shopping list.
@New York Post
10.

Glamorous Gift Ideas under $30
glamour.com
Shopping on budget? Not to worry, here is a list full of ideas for gifts under $30.
@Glamour
11.

Unique Gift Ideas for the off-beats
messynessychic.com
Want to buy a gift that will stand out from under the Christmas tree? This is a list for you.
@Messy Nessy Chic
12.

Simple and Thoughtful Gift Guide
thefashionablybroke.com
This gift guide consists of ideas that are simple yet elegant. Several great picks under a reasonable price!
@The Fashionable Broke
13.

Stocking Stuffers under $10
seventeen.com
This gift guide is filled with amazing stocking stuffers for less than $10! So what are you waiting for?
@Seventeen
14.

Stylish and LUXURIOUS Gift Finds
elle.com.
If you are ready to spoil your friends and family this season, this guide will come in handy as it contains some luxurious items everyone has been asking for.
@Elle
15.

Most Wanted Gift Ideas
This season's most wanted gift guide has everything you need to finish off your Christmas shopping and make your loved ones happy. Check it our for some last minute inspirations.
With the holiday season coming up in just about a few weeks, it is time to stock up on Christmas gifts for your friends and family. However gift giving can sometimes can a little complicated so hopefully this gift guide list has helped you get some inspirations. What are you most excited to give to others this holiday season?
{{#comments_count}} Show Commnents ({{comments_count}}) {{/comments_count}}