If you're looking to revamp your warm weather wardrobe, summer hats will do the trick! From patterned to solid and everything in between, I've found toppers you'll want to wear all season long. Here are 10 of summer's prettiest hats for the picking, because a girl can never have too many accessories!
1

Saint-Tropez Hat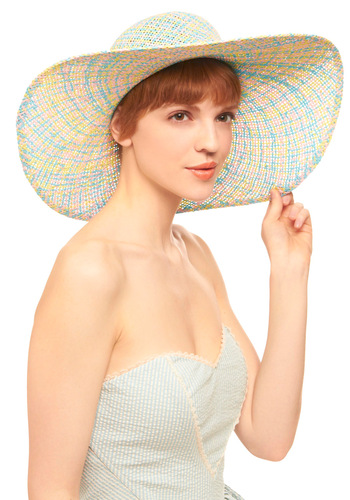 Price: $27.99 at modcloth.com
You can call us charmed by this delightful summer hat. Featuring light and bright pink, blue, and yellow hues, you'll be the sweetest gal under the sun. I'd wear it with a flirty sundress for a midday stroll through the park.
2

Dotted Straw Hat
Price: $10.80 at forever21.com
Who could resist an adorable polka dot design? Not me! This whimsical hat is perfect for a street fair or amusement park trip. Lightweight yet structured, you'll beat the heat and still look put together.
3

Striped Floppy Hat
Price: $12.80 at forever21.com
Hello, gorgeous! This striped summer hat is perfectly preppy with some feminine flair. I especially love the bowtie – so chic! I can't wait to wear this one on the sand!
4

Multi Coloured Fedora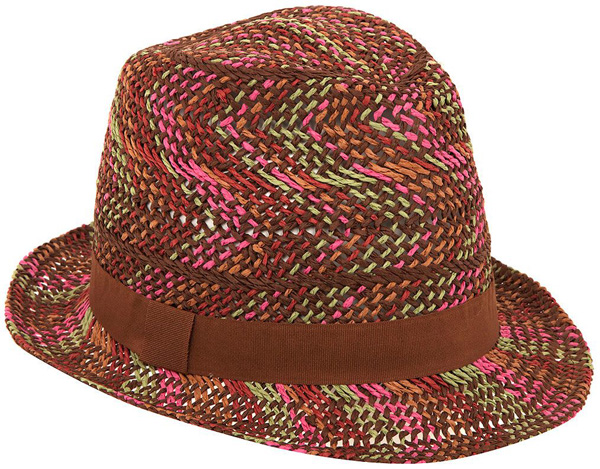 Price: $21.00 at us.dorothyperkins.com
This quirky summer hat is actually made of paper! I'm intrigued by all the pretty pops of color. Though I wouldn't sport this to the office, I could see myself rocking it during a game of mini golf. Wouldn't it look great paired with a polo shirt?
5

Metallic Floppy
Price: $88.00 at juicycouture.com
Who said straw couldn't shine? This snazzy sun hat will make you a star this summer. So, pop this one on your head –and don't be surprised when you're asked for autographs.
6

Dunes Lane Straw Cat Eye Sunglasses Hat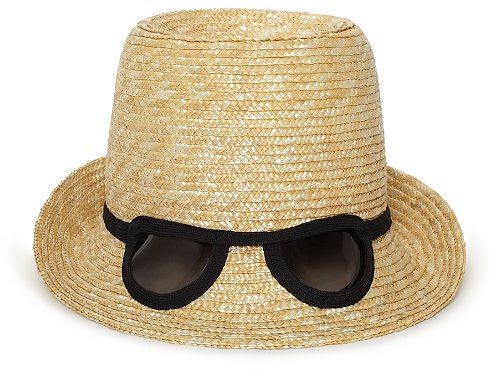 Price: $78.00 at katespade.com
If you're the type to always forget her sunglasses at home, pick up this playful little hat. The design is so much fun and where else would you find cat-eye sunnies on your hat? I'd don this with a worn-in pair of denim cutoffs and a white tee to give off a casual cool vibe.
7

Eugenia Kim Gary
Price: $237.50 at couture.zappos.com
If you're looking for a summer hat with a bit of slouch, look no further than Eugenia Kim's Gary. I'd let the newsboy factor stand out by pairing it with a sexy dress. Are you ready to make headlines?
8

Spotted at the Races Hat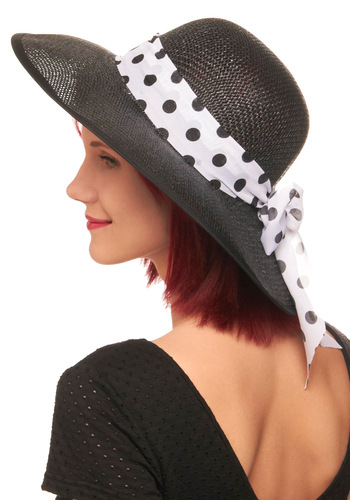 Price: $22.99 at modcloth.com
Forget the race track and start wearing this sophisticated summer hat to the office. I never knew that something so polka-dotted could look so sleek! Perfect with a black pencil skirt and silky white blouse, your style will shine through for all (especially your boss) to see.
9

Lilac Paper Pork Pie Hat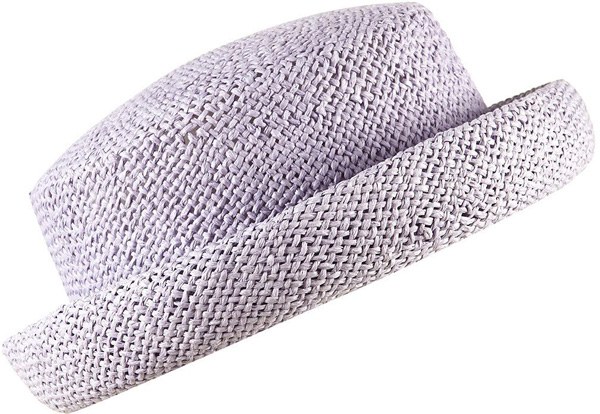 Price: $45.00 at us.topshop.com
Lilacs are one of my favorite types of flowers. Now, I can show off my love for all things pretty and purple with this darling little hat. I'm planning on showing this one off at the next picnic.
10

Aztec Straw Cowboy Hat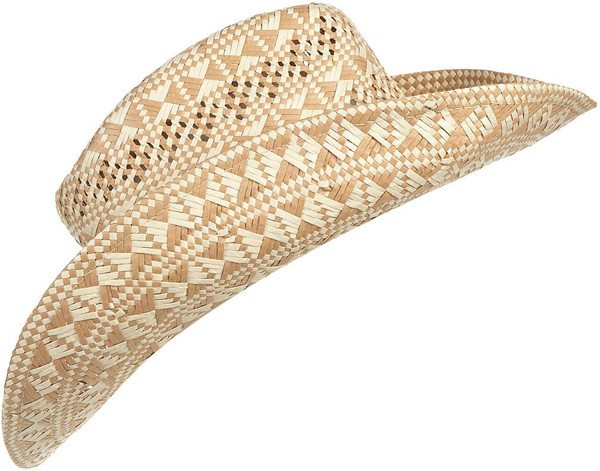 Price: $45.00 at us.topshop.com
Aztec prints are a hot summer trend, and now you can wear them on your cowboy hat. It's just right for a trip down south. Yee-haw!
Summer hats are a must-have this season. Which of these is your favorite? Do you already own a selection of summer hats?
Top Image Source: weheartit.com