Now that we're well and truly in the thick of summer, some of you may be heading off the beach and even if you have already made the trip, these swimwear trends for beach babes everywhere will give you some great ideas for your next beach visit. Since the advent of the bikini sent shock waves around the world in the 1940s, beach wear has undergone a number of transformations but the principle remains the same: they preserve your modesty, come in a range of beautiful colors and styles to flatter and are perfect for bathing and sunning yourself. Here are my favorite swimwear trends to suit everyone.
1

The Plunging Neck Line One-Piece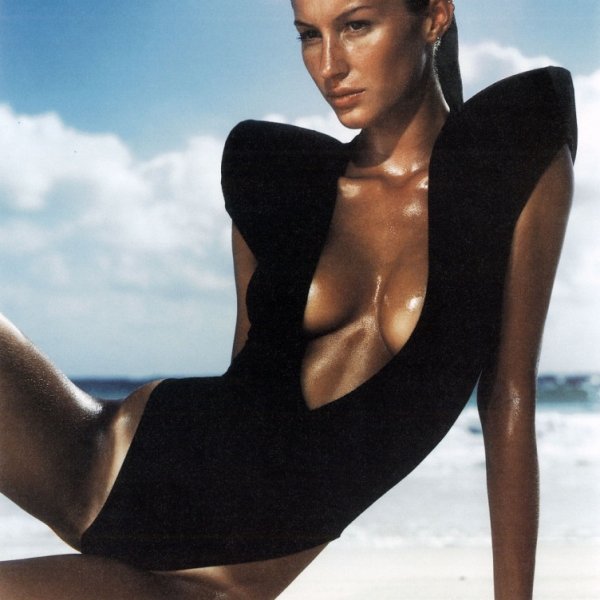 If you like to cover up then the one-piece is you you. There are so many different styles with support in the right areas so you can feel super sexy on the beach this summer. This is one of my favorite swimwear trends and is also perfect for those with a small bust.
2

Sexy and Sporty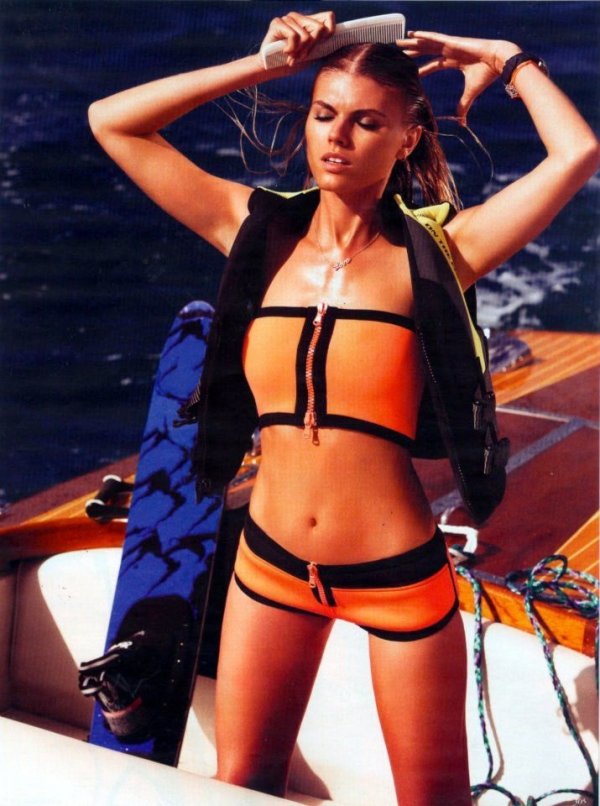 If you want something minimalist then go for the sporty style, which will suit all body shapes. If you're going to be particularly active on the beach then this is a great style which will give you the support you need without the ruffles and crazy cut-outs of the other styles.
3

Ravishing Ruffles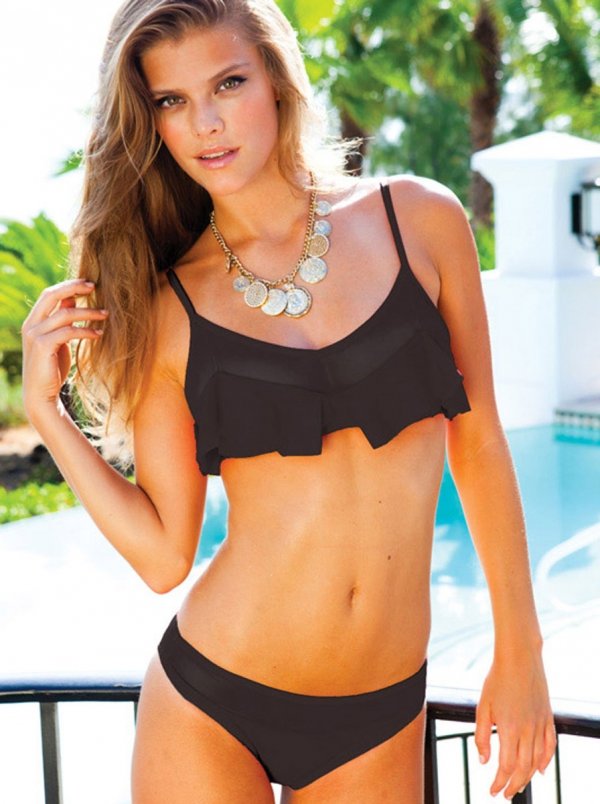 Ruffles are super cute and can help draw attention to where you would like. For example, if you have a bigger bust and would prefer attention drawn away, opt for a bikini brief with ruffles and if you're smaller on the top, ruffles can accentuate your modest but marvelous proportions.
4

Fabulous Flutter Top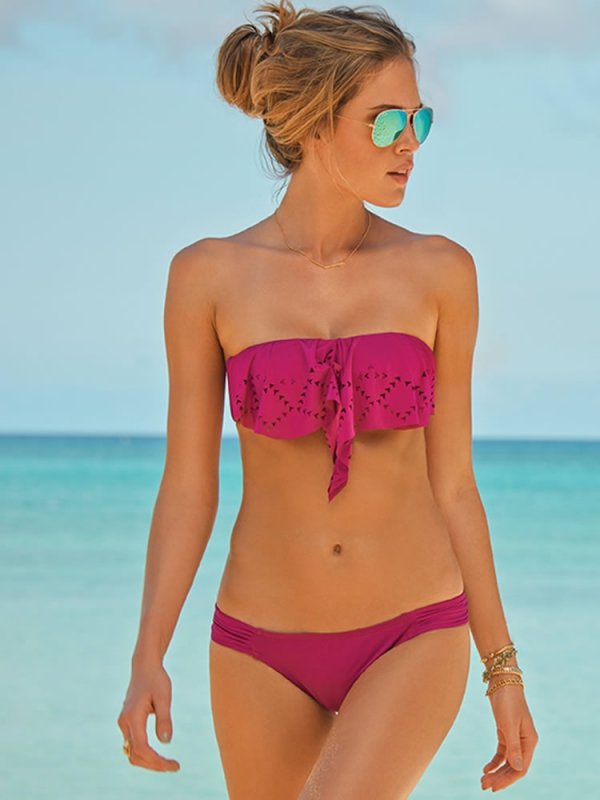 pinterest.com
I love this style and the flutter top is an ultra feminine bikini top. It has an additional layer of fabric which hangs away from the body and can help elongate the torso and hide the top part of your ribs, depending on the length.
5

Crazy Cut-Outs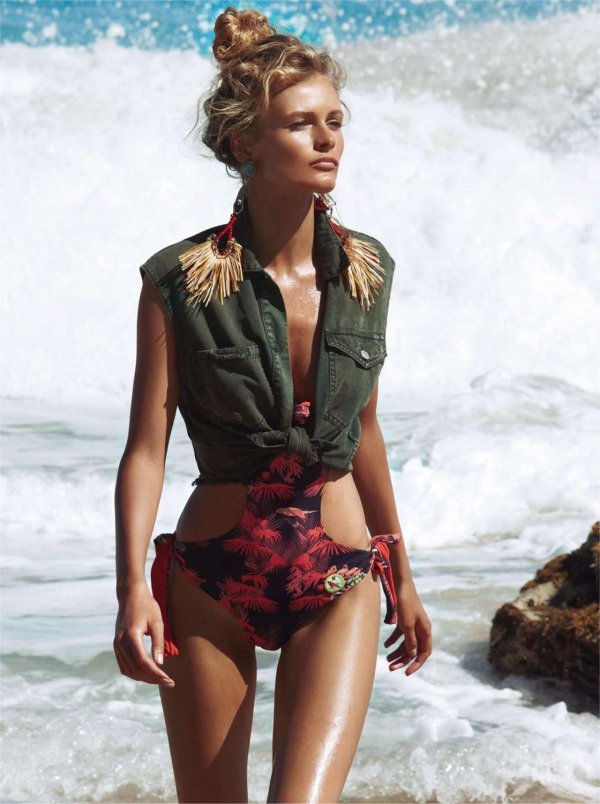 I'm a little torn where this style is concerned. They're a fabulous idea but I don't think that can compensate for the crazy tan lines it would leave behind. They're super sexy and we have all seen a celeb or two looking wonderful in the cut-out but I don't know if I'm confident enough to try this. Have you?
6

Beautiful Bustier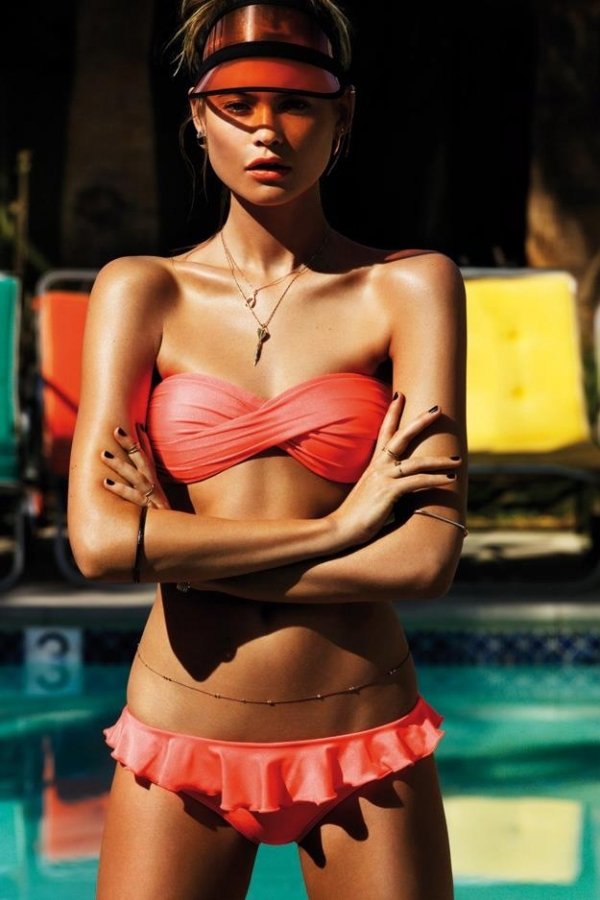 pinterest.com
I love the bustier bikini. It means you don't get the strap marks that other bikini styles leave behind and they suit all body types. If you're well-endowed in the breast department you may have to opt for one with a little more support but it will still look fabulous and flattering. A corseted bustier will give you the support you need whilst elongating your torso and giving you that extra bit of coverage.
7

Hello High-Waisted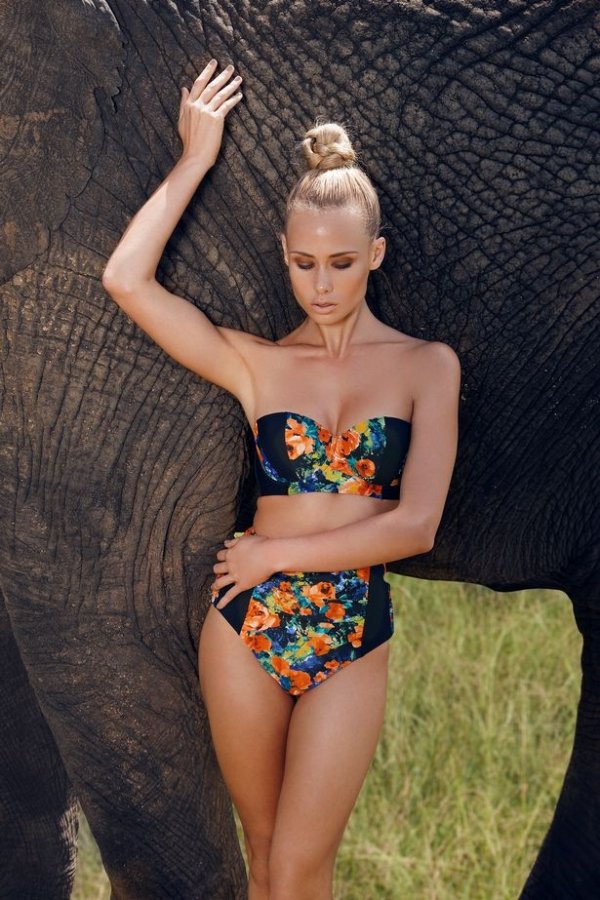 I love the high-waisted bikini as they have a gorgeous vintage feel. Most of us have spent the vast proportion of the year covering up and the thought of de-robing on the beach can instill fear in many a would-be beach babe. The high-waisted bikini is your go-to gal as it will hide a multitude of sins. They suit most figures by holding in the tummy: that area women are often most conscious of.
These are my favorite swimwear trends, which ones will you be opting for on your next visit to the beach?