Rise above the common and plain this cold season by wearing DIY Tights. If your goal is to be both stylish and unique, going for these DIY tights is highly recommended. Now don't worry if you're not the craftiest person in the neighborhood, these DIY tights are easy projects. And yes, they're super fun to do, too. Let's check 'em out!
---
1

Tie Dye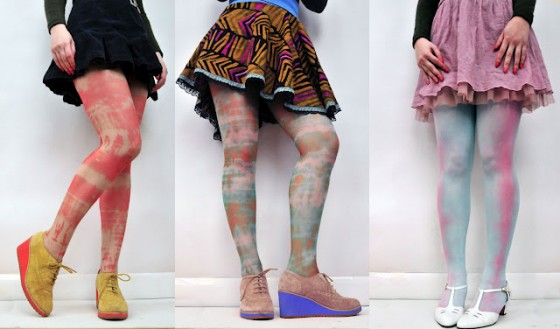 The great thing about tie-dyed D**IY tights** is that you will always end up with a unique pair. Even if you use the same colors on different pairs, you are assured of uniquely dyed tights every time.
---
2

Beaded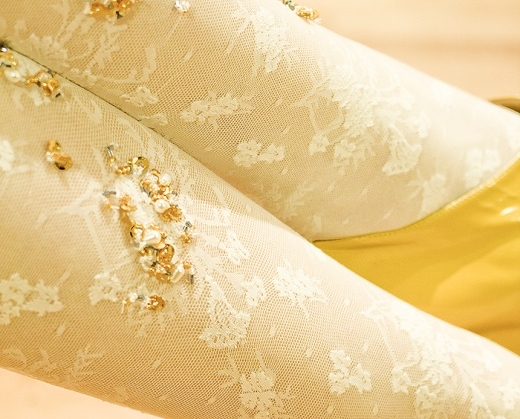 These tights are inspired by Doo.Ri runway looks. To make your own, you will need patterned lace tights and lots of beads. Using beads of different colors and sizes is ideal. We recommend that you pick beads that are glittery so that you end up with festive tights.
3

Ombre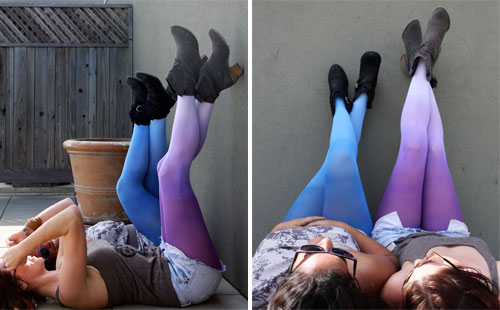 Just about everything these days can be given an ombre look, really. To give a pair of old tights that trendy ombre flair, you will need dye, permanent dyeset contentrate, a large pot, and a bucket with cold water. Check out the tutorial after the link to know how to make ombre DIY tights.
---
4

Aligned Hearts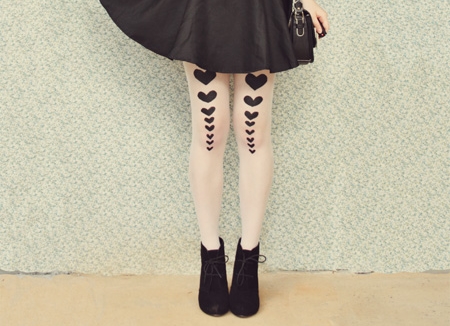 How adorable! These look store-bought, don't they? In reality, though, these hearts were simply stenciled onto the upper front sections of a pair of white tights. Clever and cute! Design variation: paint the hearts onto the sides of the calves.
---
5

Tattoo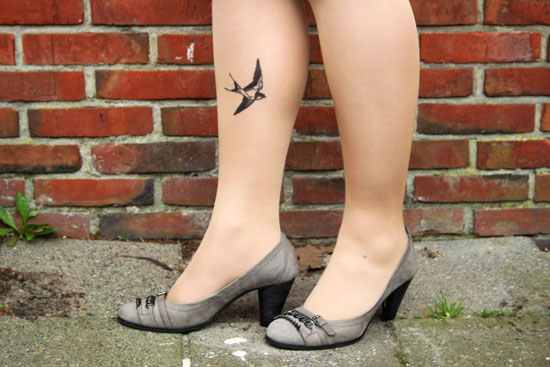 This tattoo design was drawn on a pair of neutral tights. However, I think this DIY tights idea will also work on a colored pair. How about teal tights with a yellow tattoo design? Or white tights with multi-colored tattoo drawings? The possibilities are endless.
---
6

Trimmed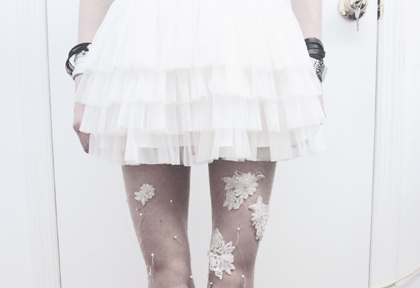 This pair of DIY tights feature handsewn trims. They add pretty texture to plain tights, for sure. If you wish to turn an old pair of tights into something similar to the ones above, make sure that you check out Chantal's tutorial.
---
7

Miu-Miu Swallows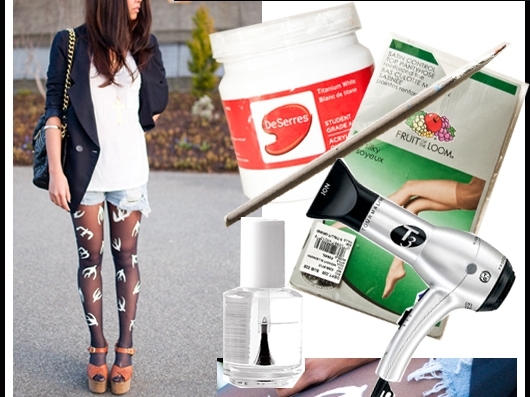 Swallow prints were huge several seasons ago but this doesn't mean that you can't incorporate them with your refashioned tights. To make something similar, wear tights, paint the swallows, blow dry and then apply clear nail polish once the paint has dried. Design variation: paint cat silhouettes instead of swallows
---
8

Stamped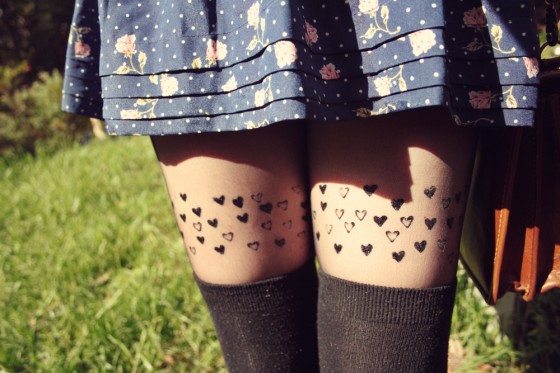 Looking for tights with art prints but put off by the messy painting? We have the solution: rubber stamps! This is one of the DIY pantyhose ideas here that is cheap and fun.
---
9

Knee Hearts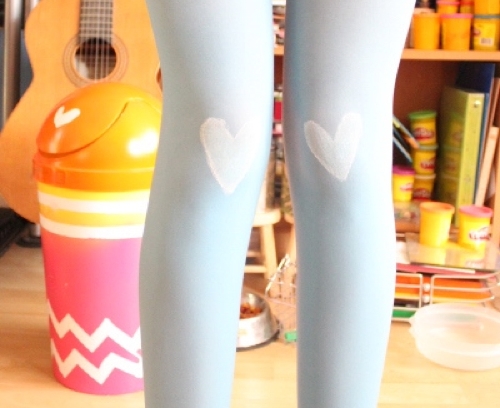 Hearts are popular design choices for giving tights a makeover. With this particular tutorial, you will paint hearts on the knees, let dry, and then rock 'em tights. Easy!
---
10

Ripped Skull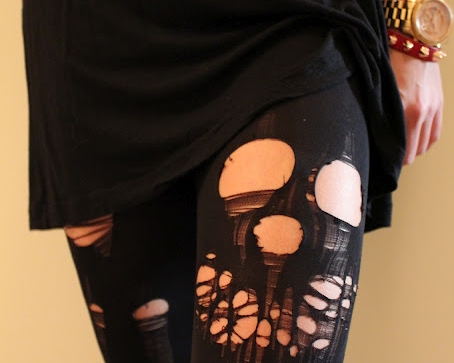 Among these DIY tight ideas, this ripped one gives you a one-time use pair. It does, however, come with the biggest impact. I think this would be fab for a Halloween look or for roller derby.
Which of these DIY tights will you be trying out? I think I'll go for the stamped DIY pantyhose idea; I have many small rubber stamps that I seldom use.
If you happen to have other design ideas for DIY tights, we'd love to hear them!
More
---
Comments
Popular
Recent