The 7 Best Clothing Stores for Young Adults ...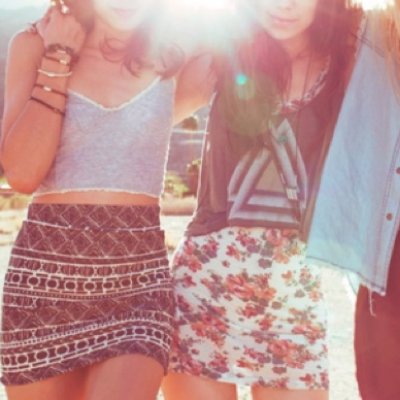 Shopping for clothes is quite the task when you're a young adult. You want to look and dress your age, but you don't necessarily have the budget to dress like the adult you are. If you're constantly on the lookout for new stores to shop at that are age-appropriate and in your budget, I assure you, you will find all of your favorite stores on this list! No matter what your style is, a store on this list will definitely serve your needs!
Who doesn't love Target? No matter your age, the clothing selection at Target is always amazing. Whether you're looking to shop in the juniors' section or the women's section, you'll always find something perfect for any occasion!
I love H&M because they offer such a great variety of clothes. Whether you're shopping for a wedding, a new job, or even just clothes for lounging around, H&M has got you covered. When you're a young adult, you can't exactly afford expensive clothes. H&M gets that and sells amazing clothes at cheap prices!
Madewell is essentially J.Crew's little sister. If you love J.Crew but feel like it's still a little too mature for you, or the price tag is just not friendly enough for your budget yet, try Madewell. Madewell clothes are, just like the name suggests, made well, so it's definitely a clothing store to check out!
ASOS has amazing quality clothes and designer lines for prices that millennials can actually afford. No matter your style, whether you're more reserved or quirky, you'll be covered when you shop at ASOS!
Uniqlo has prices so cheap that you probably won't believe them when you see them. Their basics are such great quality and so cheap. If you're looking to rebuild the basics in your wardrobe, this is definitely the place to do it!
If your style is more retro but you can't find anything that fits your style in your price range, ModCloth is a great place to look. They have such a diverse variety too. You can buy everything from a bathing suit to a bridesmaid's dress at ModCloth!
Not only does Francesca's have cute, well-made clothes at a great price, but also few stores have prices and sales as great as Francesca's. Plus, I don't know if it's just the areas that I frequent, but it seems like Francesca's stores have been popping up in malls everywhere lately, which makes it the perfect store when you're in a pinch!
Where are your go-to stores as a millennial looking for a good deal and good quality? I love shopping at all of these stores, but I'm always looking for new stores to check out, especially as I start attending more events where I need to look more professional rather than like an every day young adult! Let me know your favorite clothing stores in the comments!
{{#comments_count}} Show Commnents ({{comments_count}}) {{/comments_count}}