4. Bella Hadid's Funky Jeans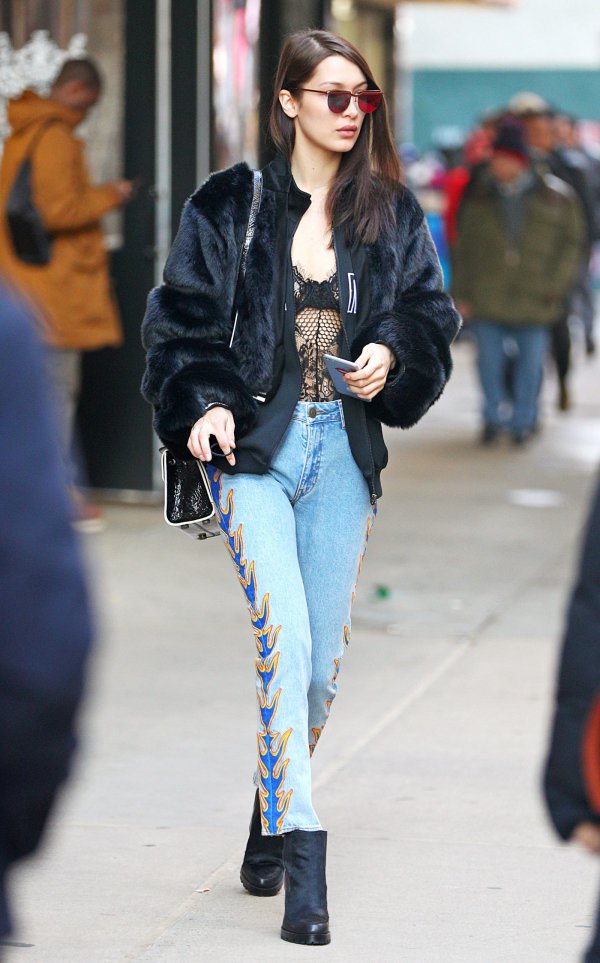 Take away Bella's take on jeans, and swap them for regular skinnies or boyfriend jeans, and this outfit is just... regular. But her flame-embroidered cropped jeans make this outfit stellar (and that lace top just adds something extra). Let's steal her look, shall we?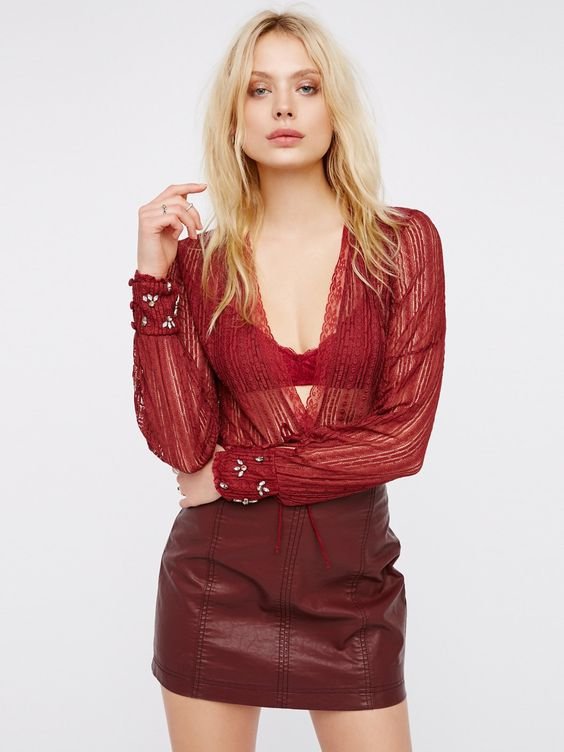 Jackie Embroidered Skinny Jeans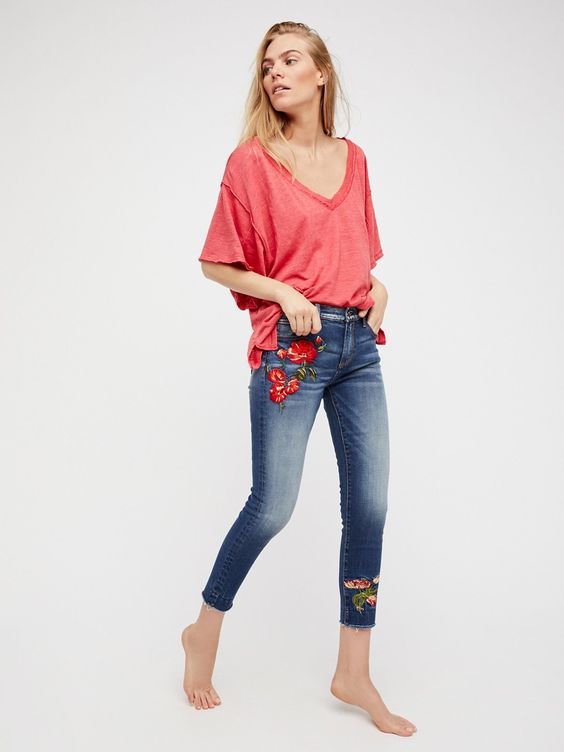 Selena's Sweater & Jeans
Explore more ...