Every Girl Can Rock High-Waisted Shorts with These Foolproof Tips and Tricks ...
By Teresa
High-waisted shorts are a big issue for a lot of girls. No matter their size, many girls don't feel comfortable in the high-waisted shorts they wear. However, they're so in style right now that it's hard to avoid the trend, especially when you really want to wear them! If you're dying to wear high-waisted shorts this list will help give you the confidence to wear them and be comfortable in them, even if you believe that that may just be impossible. It may seem like it is, but once you follow the body confidence tips on this list, nerves over wearing high-waisted shorts will be a thing of the past!
---
1

Wear the Right Size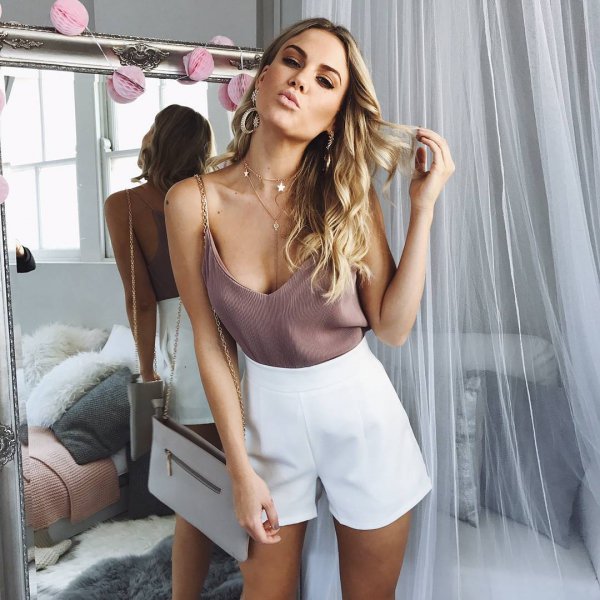 No matter what you're wearing, wearing the right size is the most important aspect of loving it. Don't get hung up on the number on the clothes tag, because most of them are skewed anyway. Instead, worry about the clothing fitting your body in a way that you like, regardless of the size.
2

Find a Flattering Pair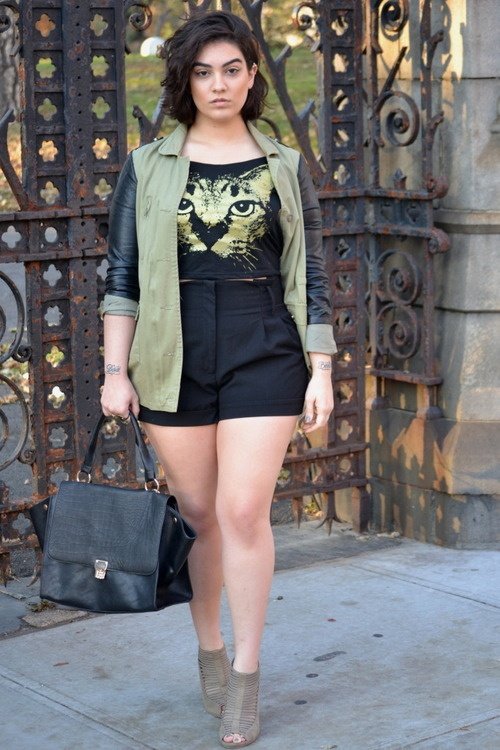 No matter what your body type is, finding a pair of high-waisted shorts that are flattering on you might be quite the struggle. Experiment with different styles and materials until you find a pair that you feel is flattering on you and your body type.
---
3

Feel Comfortable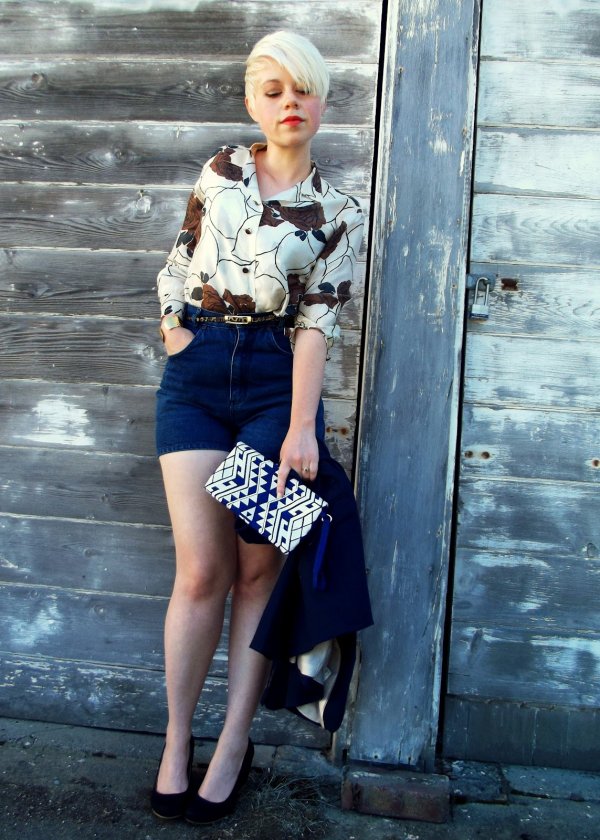 If you don't feel comfortable in your high-waisted shorts, you're not going to like how you look. It's that simple. You need to feel comfortable to truly rock your shorts and look amazing in them! If you don't feel amazing in them, you won't have the confidence to wear them proudly, so find a pair that you feel comfortable in!
---
4

Make Sure They Fit Your Style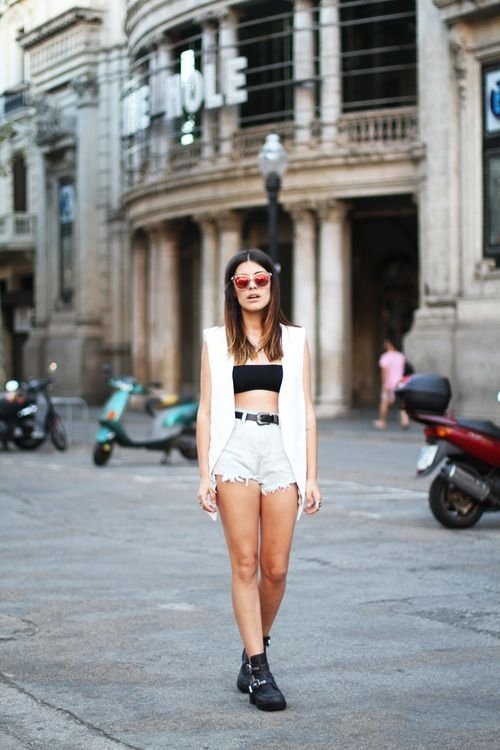 So often girls just want to hop on the high-waisted shorts trend but don't really think about how they fit in with their personal style. I know, I've been there too! If you really want high-waisted shorts, think about how they'll fit in with your other clothes. If they're acid wash and your style is more polished, think about finding a different pair that you could wear with more of your clothes!
---
5

Style Them with Something Long if You Don't Feel Comfortable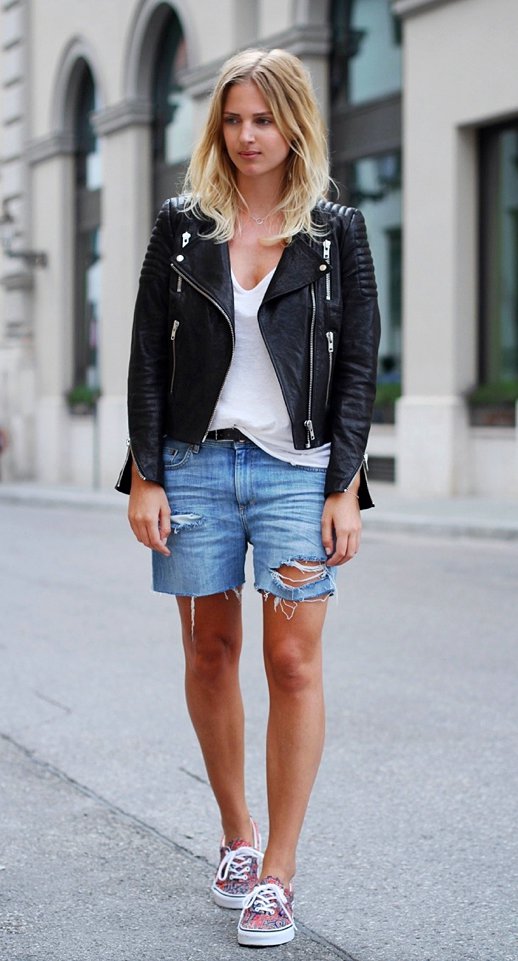 If you don't feel comfortable in your high-waisted shorts no matter the style, try wearing something long with them. A kimono or oversized shirt are great ways to hide areas that you're not as comfortable with when you're wearing high-waisted shorts. It's a great way to wear high-waisted shorts with confidence!
---
6

Wear the Right Top with Them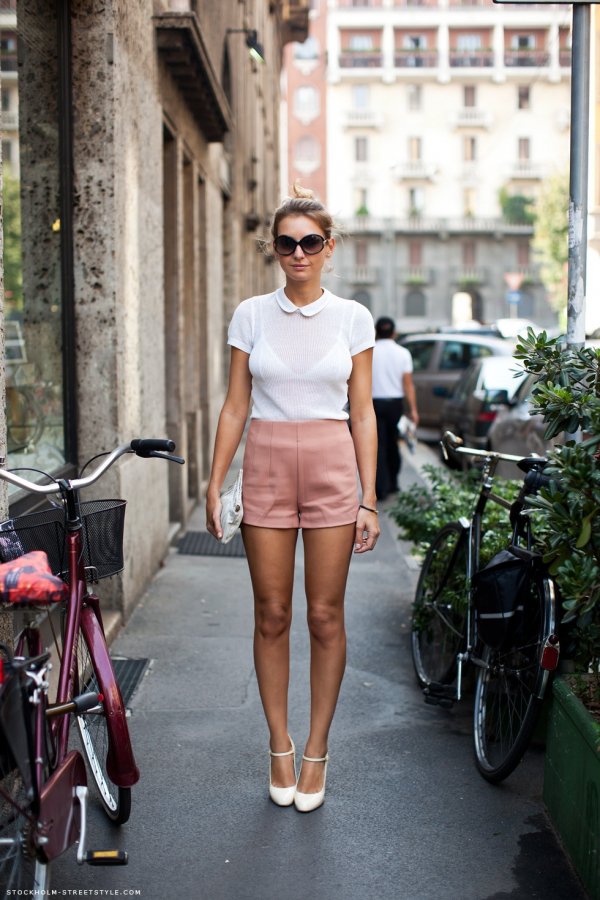 Wearing the right top is one of the most important aspects of wearing high-waisted shorts. The top is almost what makes the look what it is. If something doesn't look right when you're wearing your high-waisted shorts, it might be the top, so try changing that and seeing how it alters the look!
---
7

Wear Them with Confidence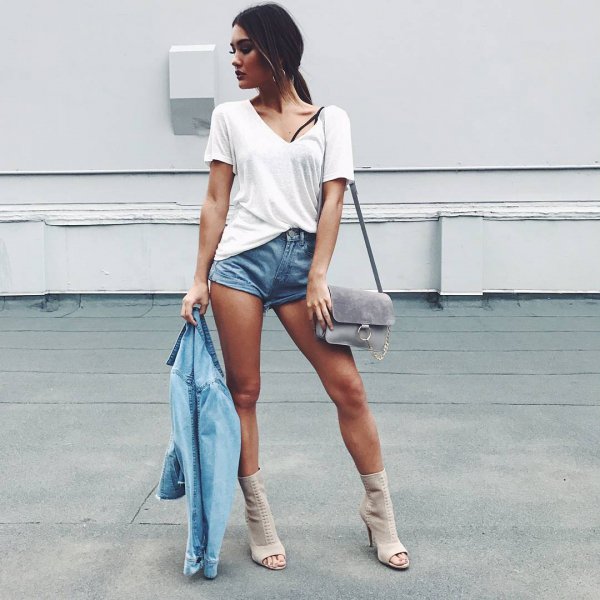 By and far, the most important tip for wearing high-waisted shorts is to wear them with confidence. If you wear them with confidence, you won't doubt yourself, and other people won't even consider judging you, because you'll be rocking your look!
---
8

Use Accessories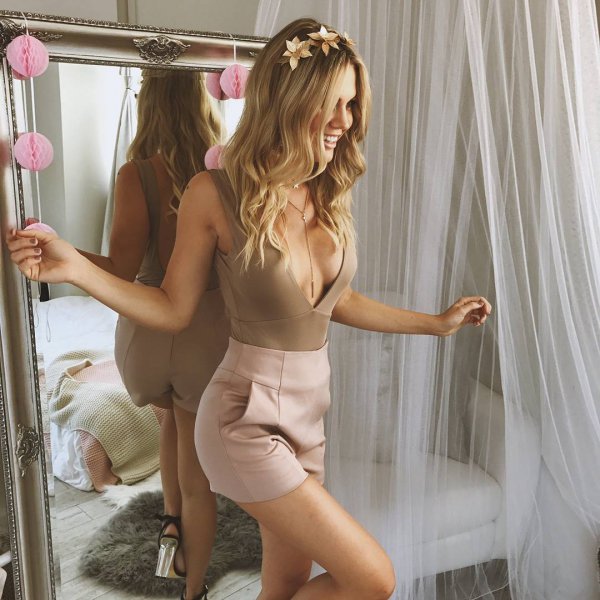 If you're not really a fan of high waisted shorts it could be because they seem plain and don't seem like a fun piece to style up. If this sounds like you, try opting for different accessories to make them seem trendy and stylish for you! Maybe this means styling them with a cool double buckle belt or putting some fun patches on the pockets!
---
9

Choose the Colour Wisely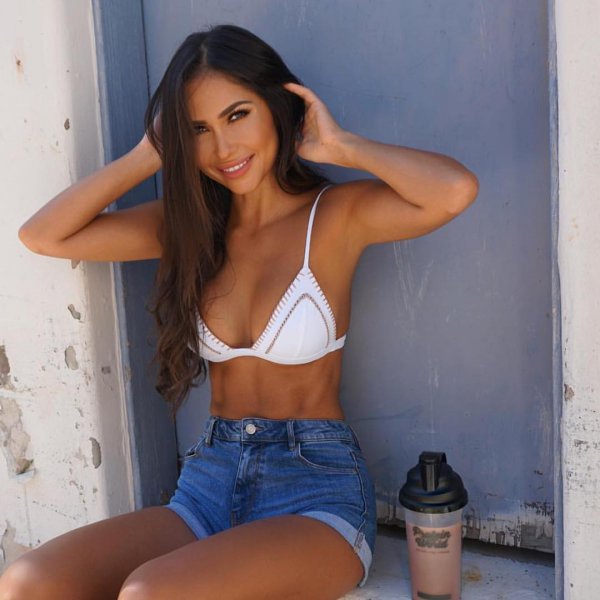 We all know denim comes in many different shades and colours, so it might be worth considering what your personal favourite colour denim to wear might be: dark, light or somewhere in between? Also consider what colour is a good match for your skin tone, so that you know 100% it will look amazing on you and like it was made for you!
---
10

Experiment with Different Styles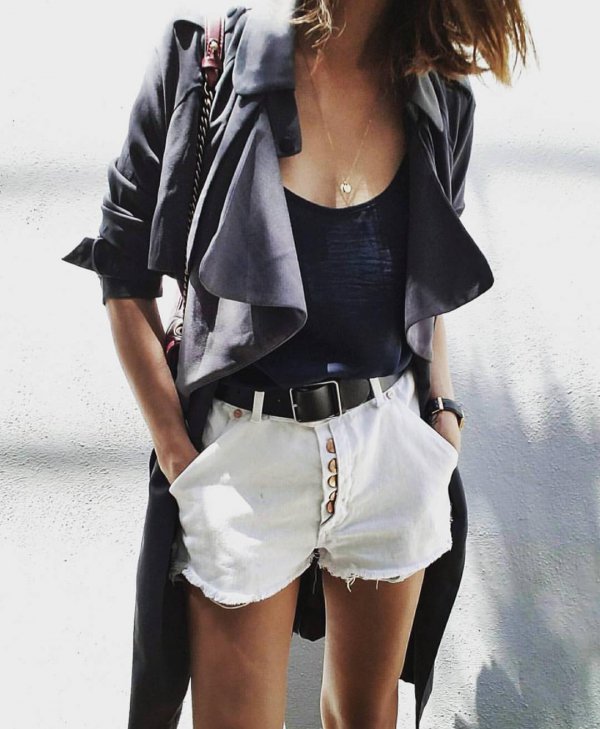 Like colours, there's also so many different styles of high waisted shorts there for you to choose from. Are you more into ripped denim or strictly without? Do you like denim with fun and colourful patches, designs or words or completely plain? Frayed or straight hem? Take your time experimenting with different styles of denim until you find a style that works for you and that makes you super excited to wear that pair!
What are your go-to and most important tips for wearing high-waisted shorts? Let me know what you swear by in the comments!
---
Comments
Popular
Related
Recent