Want to know to wear the sportswear trend without looking like you're about to hit the gym? Well, keep reading. Whether you're sporting a slouchy sweatshirt or a sleek leather baseball cap, there are plenty of different ways to make the sportswear trend work for you. Take a look at the following few tips for how to wear sportswear trends this season.
Table of contents:
1

Keep It Street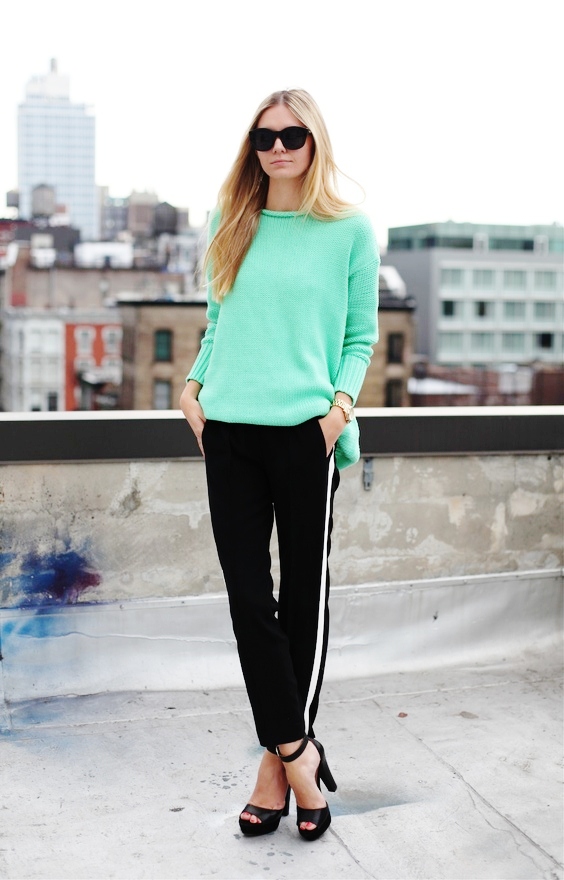 Instead of looking like you've just come from the gym, you want to keep the look more street appropriate. When looking at how to wear the sportswear trend this way, try sticking to more muted colour palettes and clean lines.
2

Stick to a Theme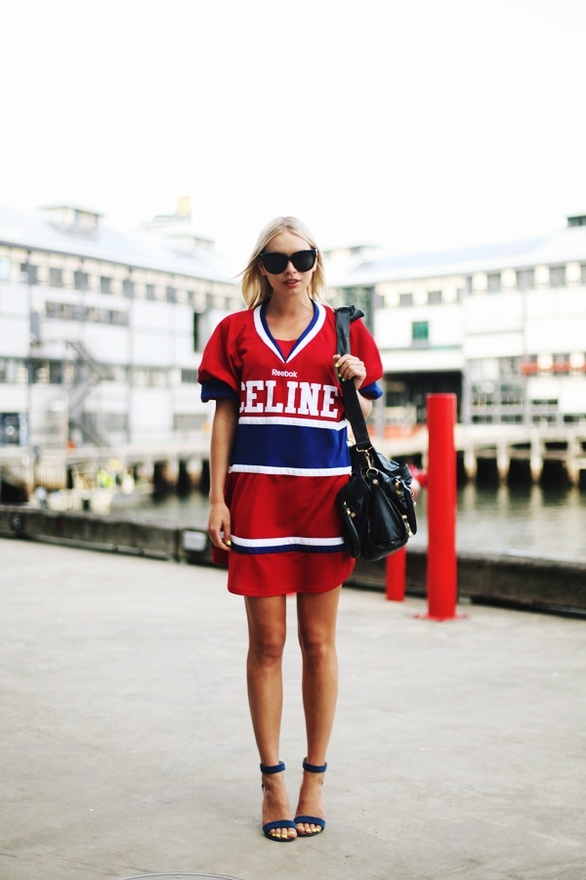 There are plenty of different trends that can come under the sportswear banner. You've got your surfwear, skatewear and typical 'jock' athletic looks, to name a few. Mixing up too many different trends can end up being a bit of a shambles, so pick one angle and work from there.
3

Invest in Accessories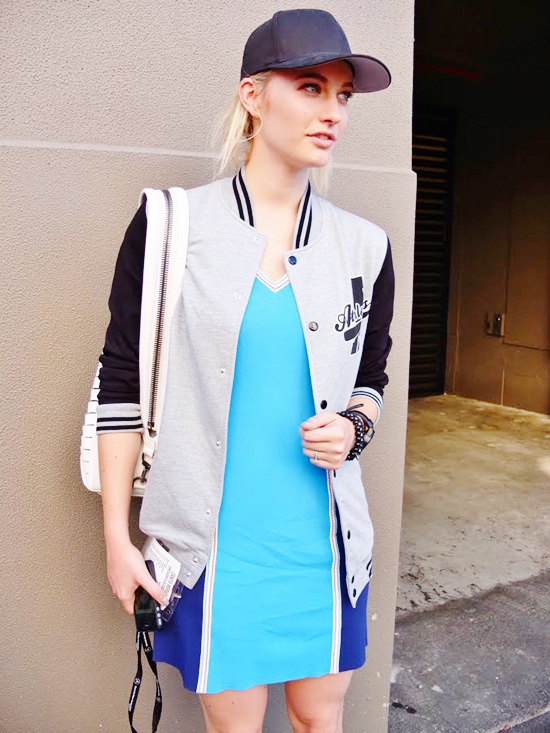 Add a few key accessories to our outfit to really pull together your look. A chunky sports watch, a sleek leather baseball cap, or a cool pair of sunglasses can be the perfect finishing touches to your sportswear look.
4

Go Retro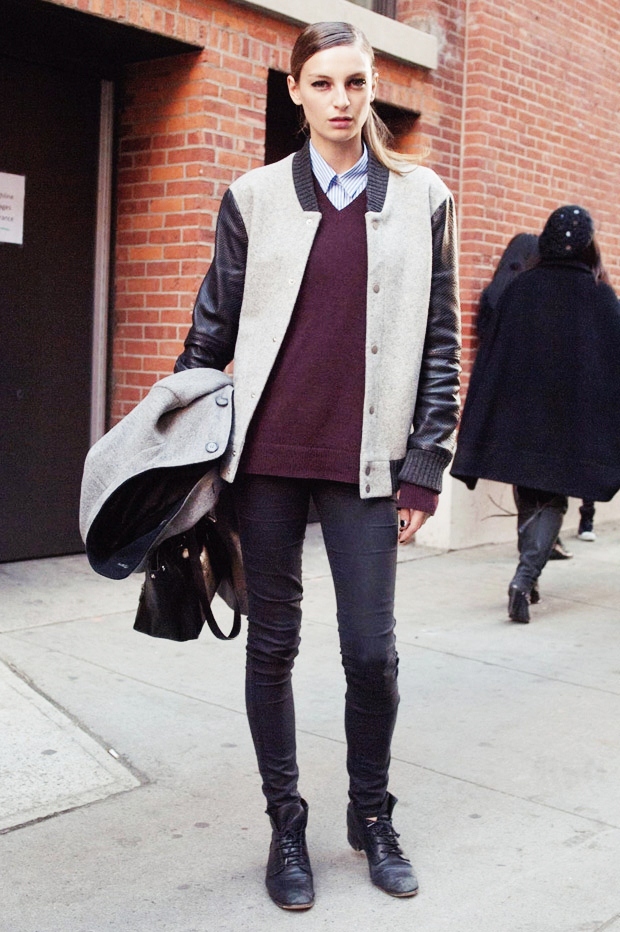 Everyone seems to be taking inspiration from the past these days. It's no different for sportswear. When it comes to how to wear the sportswear trend this way, keep an eye out for retro styles of running shoes or a vintage-looking varsity jacket. Pair them with more modern accessories and you've got your sportswear look down.
5

Back to Basics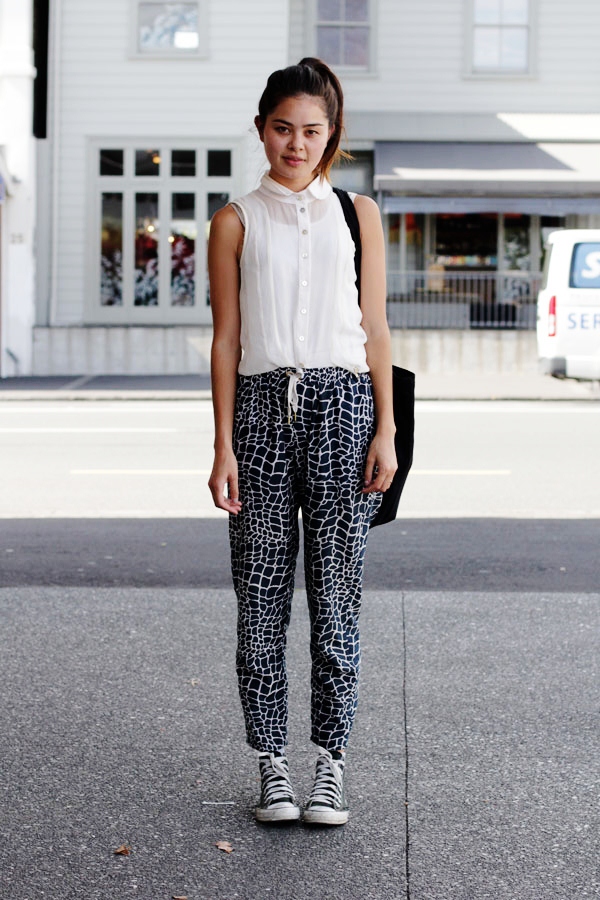 One of the easiest ways to wear the sportswear trend is to take it back to basics. A simple cotton t-shirt, drawstring trousers, or plain sneakers are easy ways to incorporate something a little bit sporty into your outfit.
6

Look at Materials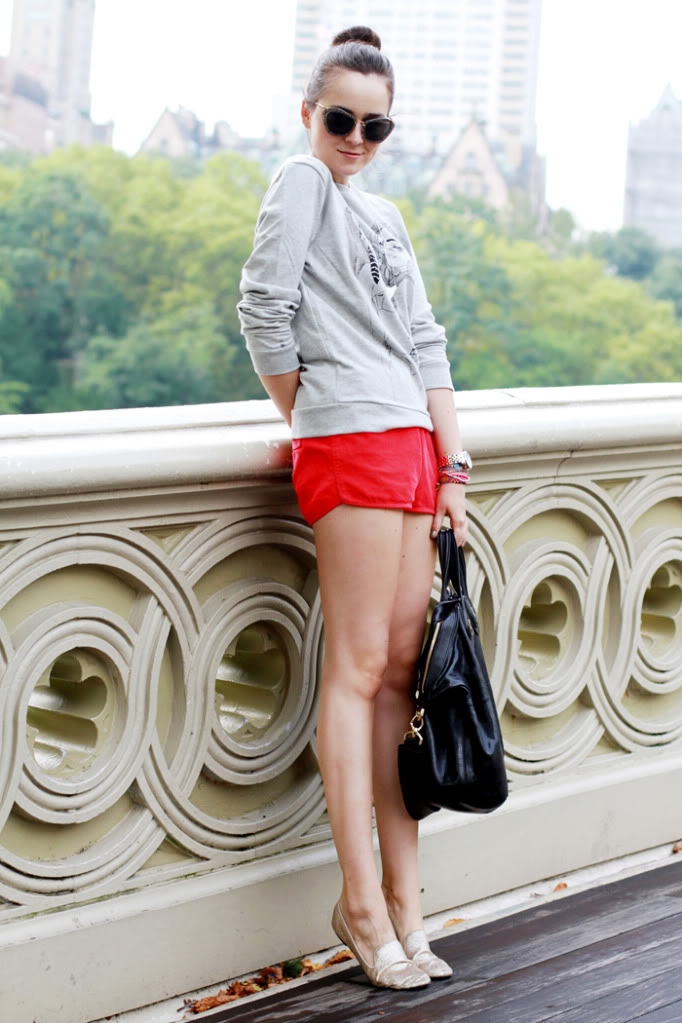 Simply choosing certain materials and fabrics can give your garments a whole new sporty appeal. A mesh singlet can bring up basketball vibes, neoprene is perfect for working a surfwear angle, and marle fleece is slouchy and athletic.
7

Fancy Feet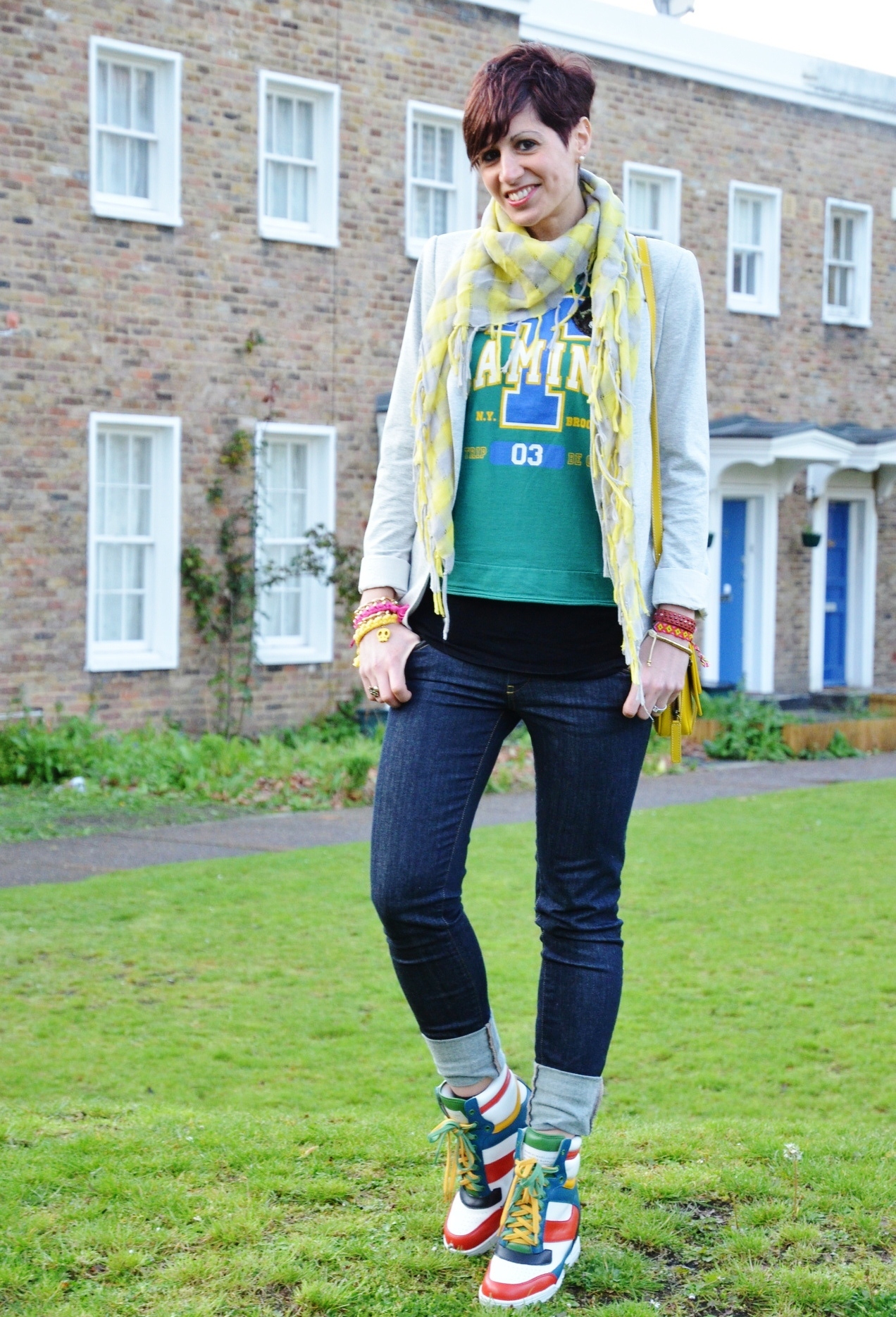 When looking at how to wear the sportswear trend, look at your footwear choices. Wedge sneakers have been getting a lot of love lately, and brightly coloured running shoes are starting to gain a lot of popularity. A pair of sporty shoes paired with your off-duty outfits is perfect for putting together a fresh and on-trend look.
8

Show Some Skin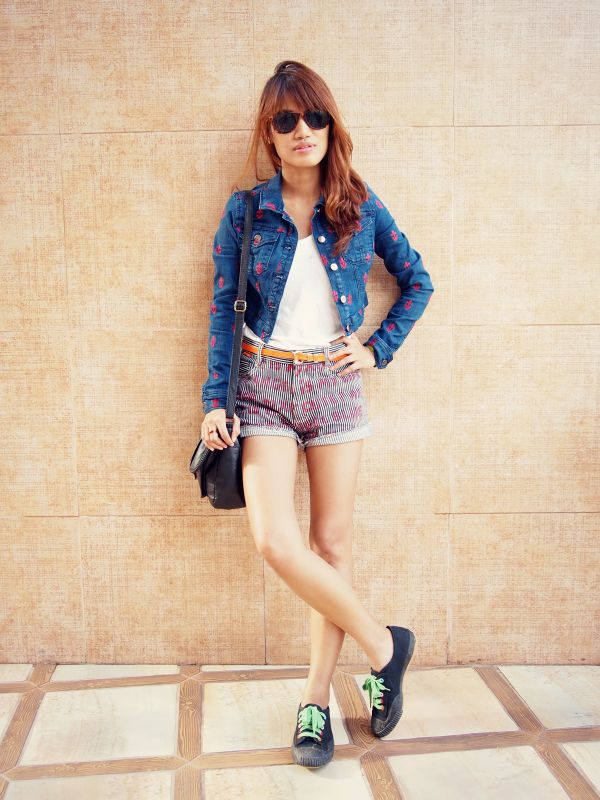 Balance out the slouch of sportswear by showing a bit of skin. Now, I'm not talking about flashing all your goods, but nothing says sport more than a bit of toned body. Choose your best features to show off. For example, bare your shoulders with an action back top or show off your pins in shorter hemlines.
9

Minimal Make up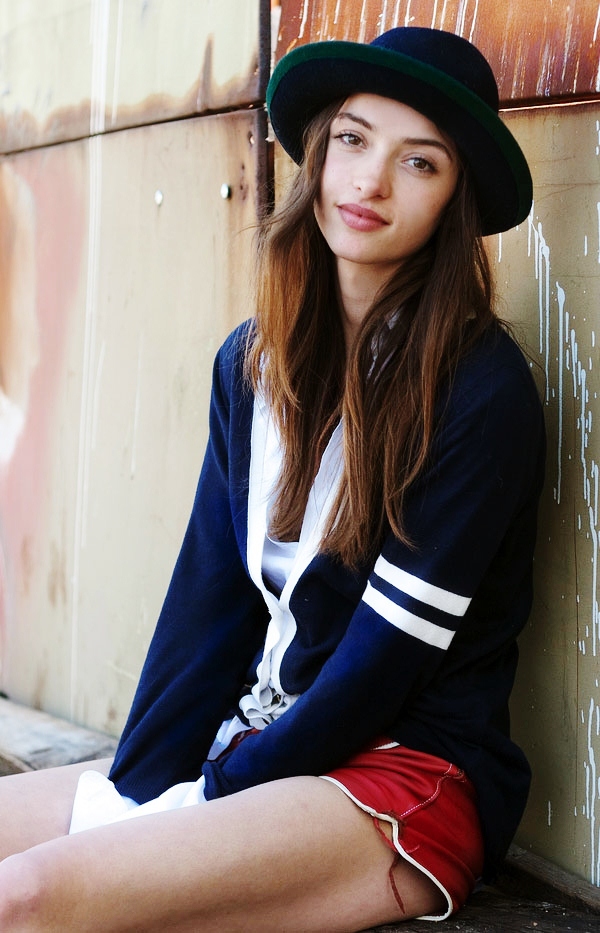 A face full of make up and sport don't really go hand in hand, so keep this in mind when putting together your sportswear inspired look. Go for a natural look and keep your makeup fresh and light. Peach blush is perfect for creating a flushed look and bronzer for something more sun kissed. Feel free to take it up a notch with a bright lipstick or eyeshadow since you won't really be playing sport in your sporty threads.
10

Balance It out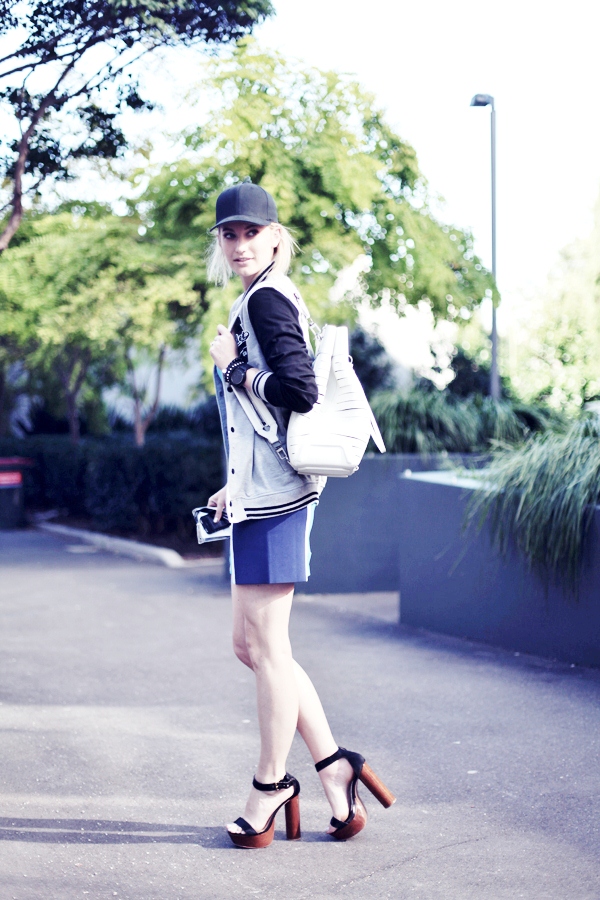 The key to making any trend work is to strike some kind of balance in your outfit. This is just as important for the sportswear trend! If you're wearing something oversized, keep the rest of your look fairly fitted. If your outfit is fairly slouchy, try glamming it up and putting the 'luxe' into 'sport luxe' with a pair of stilettos.
When it comes to how to wear the sportswear trend, have fun with your look! These are just helpful tips to consider when putting together your sports luxe outfit. What's your best advice for how to wear sportswear trends this season?
Top Image Source: fashiongonerogue.com
Please rate this article