Although the fall season is just now upon us, fashion weeks from New York, London, Milan and Paris offer up the top 10 fashion trends for spring 2013. The spring 2013 shows feature some of the best looks to come and keep us waiting in haste for the new season. In the meantime while you await the return of warmer weather, prepare your spring wardrobes in advance with these top 10 fashion trends for spring 2013.
1

Colour Crush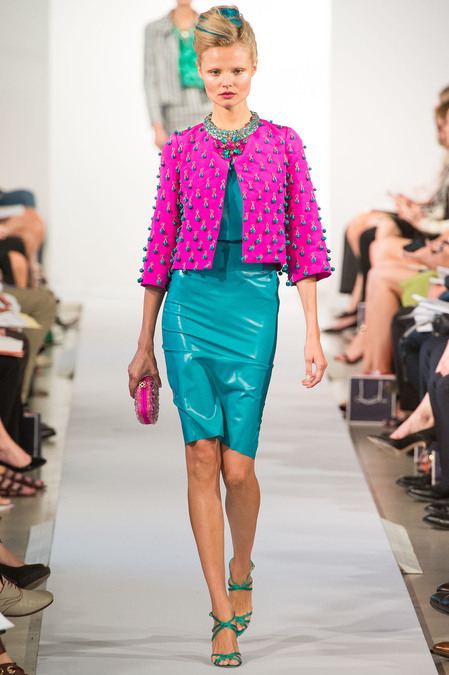 The spring 2013 collections signaled the return of vivid and saturated colour for the season to come. Along with bold pops of colour, designers also worked colorblocking into their runway shows in new and fresh palettes for spring. One of the most noticeable haute hues on the runway was ultra-bright yellow, from soft citrus tones to rich marigolds, this colour trend shines on the spring 2013 runways.
2

Statement Stripes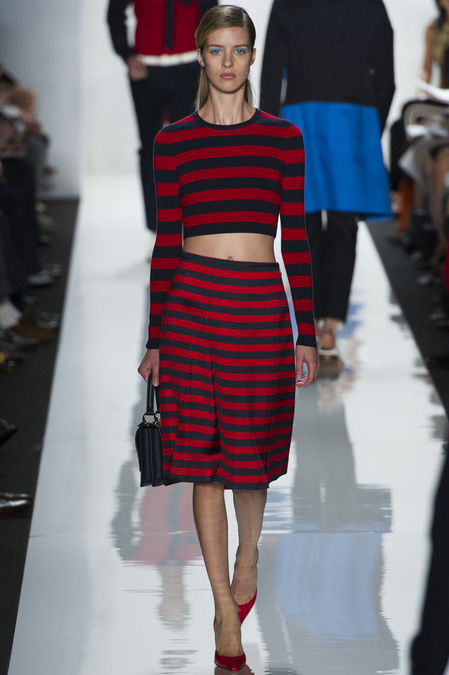 Geometric stripes emerged in all shapes and sizes for Spring 2013. Whether shown in classic black and white or multi-coloured, it's clear that stripes are here to stay and make a bold statement. Statement stripes were featured both horizontally and vertically in designer collections for the upcoming spring season.
3

Luxe Leather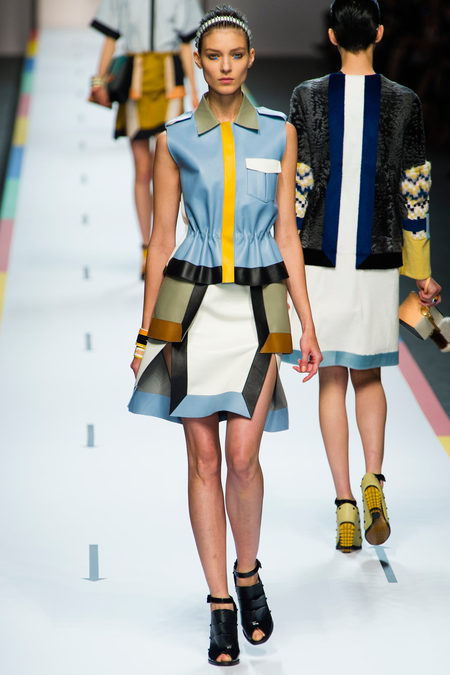 Lightweight and luxe leather gave the spring 2013 runways a textural edge. Shown in a variety of colours and shapes, leather carries its way from fall to spring with cool structured pieces. For spring, designers used leather in new and interesting ways like creating perforated pieces and laser cuts to add visual interest to this old faithful.
4

Sheer Delights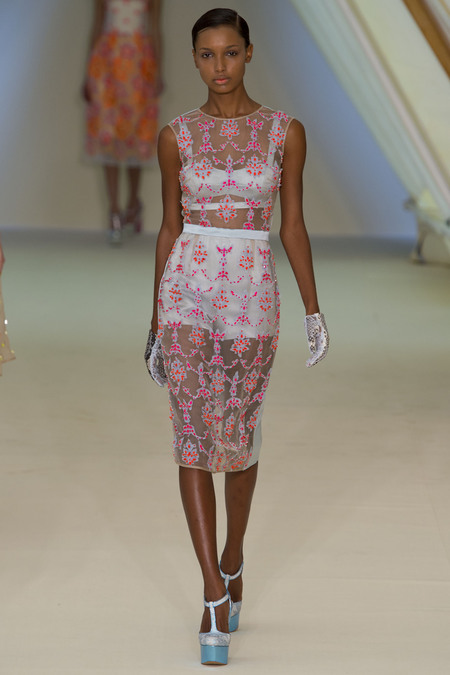 Sheer organzas, chiffon and tulle all made their appearance noted at the Spring 2013 shows this past month. Whether layered or inset, sheer details added a delightful and romantic feminine touch to spring collections. The alluring nature of sheer garments gives off the sexy illusion of exposed skin, perfect for balmy days and nights.
5

Cool Cutouts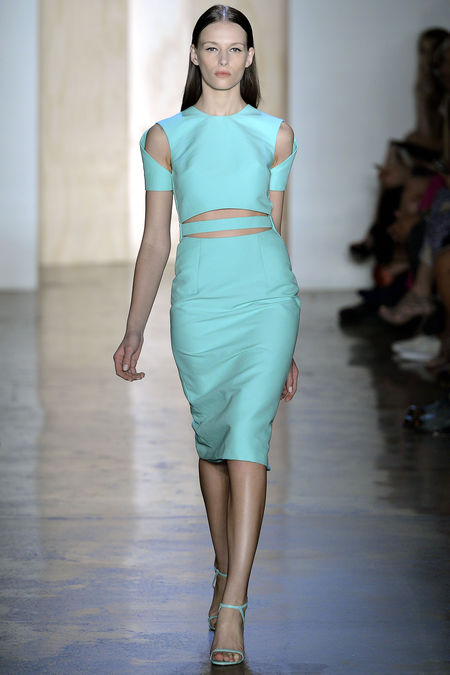 Peek-a-boo details drew the eye in to razor cuts and sliced slits to create a cool cutout trend on the runway. Designers utilized cutouts to bare some sexy skin in teasing amounts in their spring 2013 collections.
6

Mesmerizing Metallics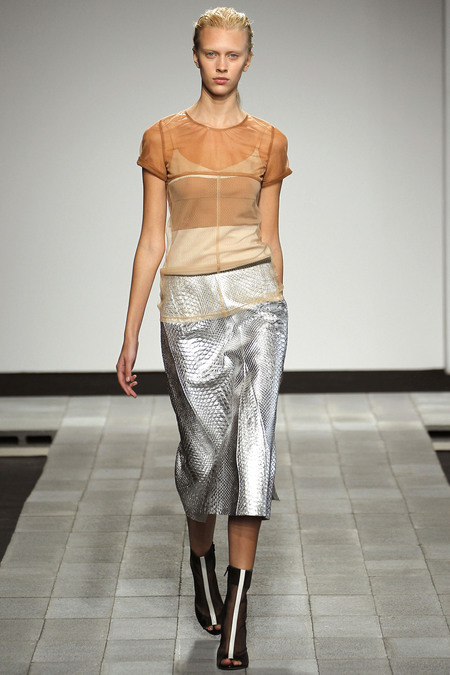 Metallics are no longer reserved for evening occasions or holiday soirees, as mesmerizing metallics sparkled on the spring runways. From glitter and sequins to high polished leather and silks, metallics radiated and proved to be the new luster of the season.
7

Sporty Spice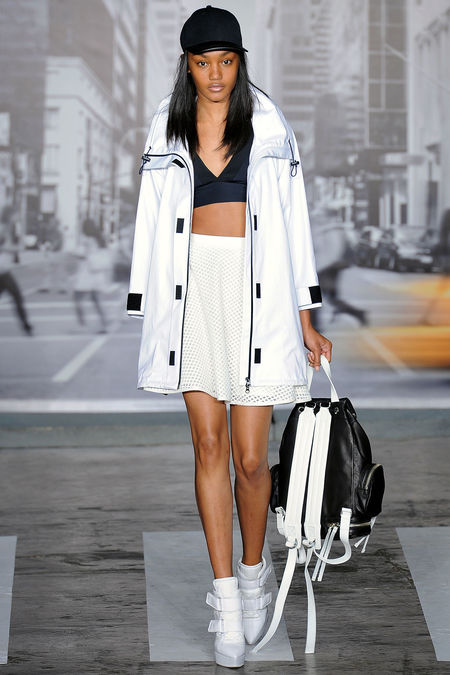 Luxe sportswear continues on strong for spring 2013 with sleek pairings and effortlessly cool athletic duds. Designers showcased mesh and zipper details to reinforce this sporty chic look for spring.
8

Prominent Prints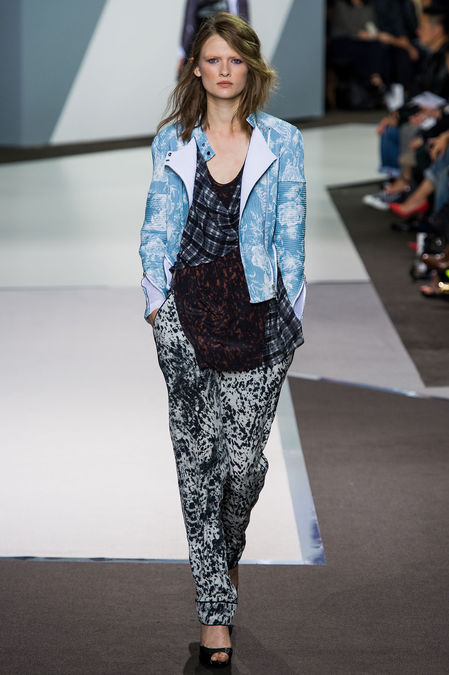 A new wave of prints were ushered in to the spring 2013 collections and the bigger and bolder, the better. Wild and colourful, prints were louder and more prominent this spring season and designers showed no signs of stopping the print mixing trend. Collections showcased coordinating and mixed head-to-toe prints on the runways for looks that were not for the faint of heart.
9

Loose and Lovely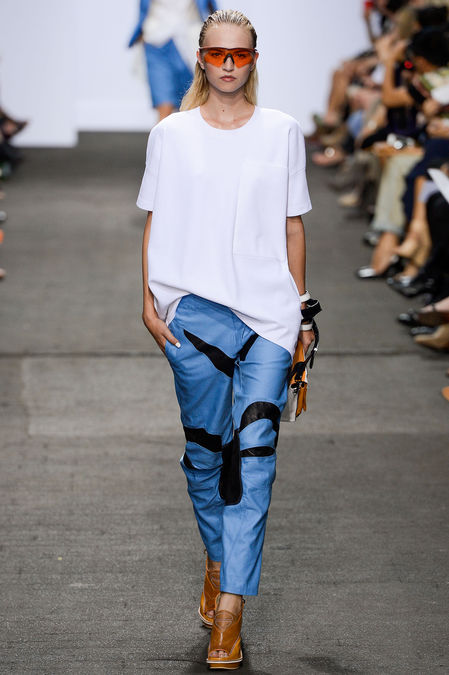 Comfortable and relaxed silhouettes had designers hanging loose and lovely during spring 2013 collection showcases. With a sport luxe vibe, easy and breezy pieces sailed down the runway in lightweight materials that allowed for maximum movement and fun.
10

Black and White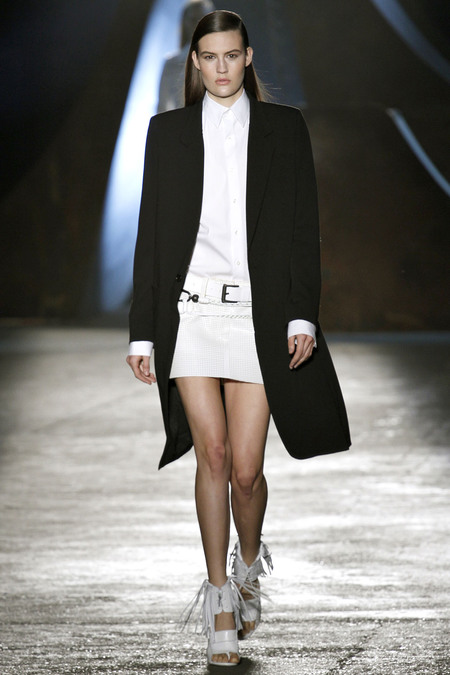 Classic and timeless black and white colour combinations were given a fresh update for spring 2013. Created in easy and breezy materials and designs, designers black and white creations had an air of simple and understated elegance to them, making this trend super versatile and workable into wardrobes everywhere for the upcoming season.
Although spring is a far off distance away, being prepared is half the battle. Begin curating your new dreamy spring wardrobe now to fight the winter blues with this trend roundup of the top 10 fashion trends for spring 2013. Which top fashion week trends will you be trying for spring 2013? What's you favourite spring 2013 fashion trend so far?
Top Image Source: fashiongonerogue.com