With each New Year and each new season, there's a whole new palette in the fashion world, and I'm so excited about the trendy colors for 2013! My entire wardrobe could do with a refresher, from hats to tops to handbags and everything in between, and if you're ready for a color change too, keep reading! Here are the trendy colors for 2013, some carryovers from last year, and some brand new!
---
1

Mint Green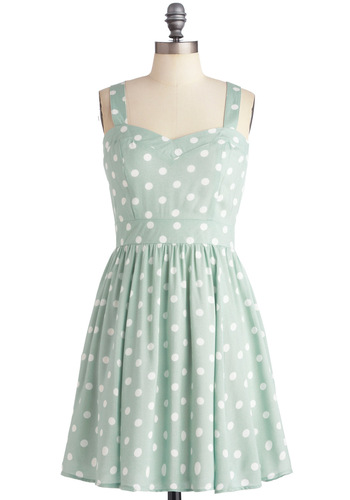 While not everyone can wear mint green, those who can, rejoice, for this sweet hue is one of the trendy colors for 2013! Wear it all over in this pretty polka-dot dress by Mink Pink, or, if you have a more olive complexion, like me, rock the minty trend with your accessories, instead.
---
2

Coral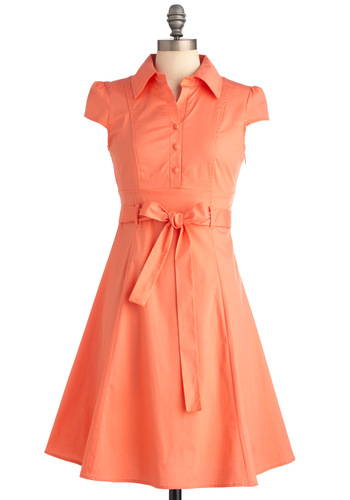 Coral's been a hot, trendy color for two years now, and it shows no signs of losing popularity, so if you haven't added it to your sartorial repertoire, do it now! Wear this classic papaya-coral hued shirt-dress, or carry an eye-catching coral clutch. Or, if you can find it, try this trendy hue by wearing a coral statement necklace.
---
3

Cotton Candy Pink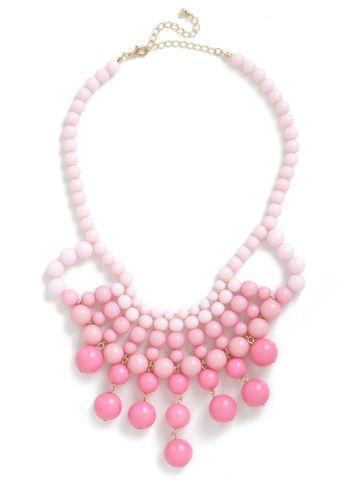 Is there any color more feminine than soft, cotton candy pink? Wear this trendy color to add femininity to even the toughest menswear-inspired outfit (pinstripe pantsuit, anyone?) with a necklace like this, or go full-on princess by wearing a retro-styled Little Pink Dress instead of your LBD. Feeling bold? Layer this soft pink with a bolder, darker pink.
---
4

White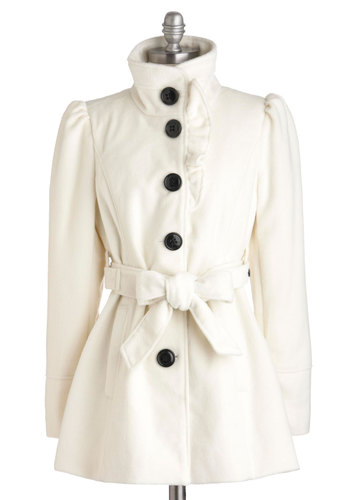 While most of us have been wearing the white trend in the form of a crisp white blouse, there are other ways to lighten things up, like this pretty coat by Steve Madden. Feel free to wear the crisp white blouse, perhaps set off with a coral belt, or matched with white shoes.
---
5

Vibrant Blue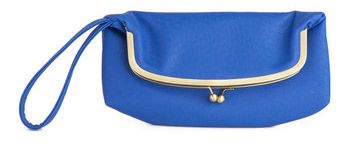 Blue is my hue! Especially bright, vibrant blue, like this one… it makes my green eyes pop! Wear this color as a blazer, or carry it in this clever kiss-lock clutch. You could even wear it as heels with your favorite LBD! Either of these ways, you're sure to draw attention.
---
6

Sunshine Yellow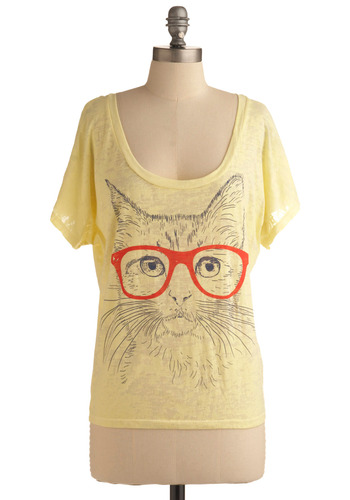 Not every girl is a dressy-Bessy; some of us are casual dressers, and that's just fine, too… you can still add some seasonal color trends by trying some new graphic tees, like this one. Layer it under a cropped jacket with a floral-print skirt (or just your favorite skinny jeans and Chuck Taylors), and rock the lemon yellow trend with ease!
---
7

Neutral Beige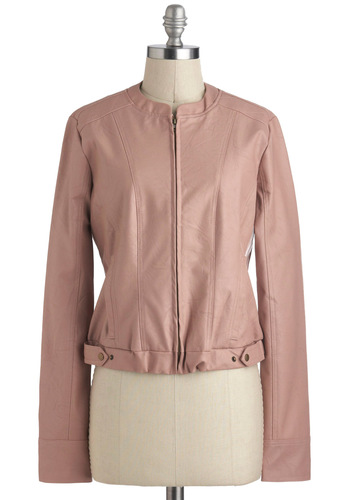 What better way to show off the other trendy colors of the season, than with a nifty neutral base, like beige? A hot color in its own right, beige looks smashing with bright blue, coral, or any of the other hues… coincidence? If you buy into this idea, wear the beige trend as anything but boring in this jacket by BB Dakota. It's the perfect layering piece!
I love these colors, don't you? I'm happy to stuff my boring blacks and greys to the back of my closet while I wear bright coral and soft, ladylike pink! Which of these trendy colors is your favorite, and how do you wear it? Or is there another trendy new color you've been dying to wear? Do tell!
More
Comments
Popular
Recent