7 Ways to Be Fashionable without Being a Fashion Victim ...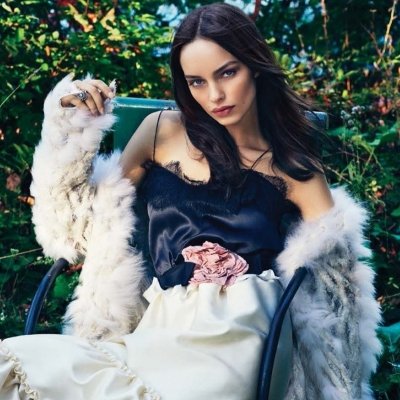 What are the ways to be fashionable without falling victim to trends? If you're not careful, following the trends can make you look like you're only wearing something because you've been told it's 'in' right now. So how can you enjoy fashion without looking like you're following the crowd? Here are some ways to be fashionable without being a fashion victim …
One of the ways to be fashionable without being a fashion victim is to look for the more wearable trends. Many of the catwalk looks just don't work in real life, and we'd look ridiculous if we tried wearing them, but stores will often take an element of these looks and make them more wearable. Or look for cheaper versions of the items seen on the catwalks.
You can also take a catwalk look and adapt it yourself to make it more wearable. For example, if brightly-colored faux fur coats are in but don't suit you (not many people could get away with wearing those), look for a smaller faux fur item such as a bag or pair of gloves. Watering down the look in this way gives you the fashionable element without the excess.
Fashion victims often slavishly follow the trends set by a particular designer. Wearing a head-to-toe look makes it so obvious that you're influenced by fashion, so avoid wearing everything by one particular designer or brand. You should be wearing the clothes, not the clothes wearing you.
Look for the trends that work with your body shape; the latter should always be your point of reference. There's no point buying something that's 'in' if it doesn't work at all with your build. However much you'd like to wear it, leave it on the rack and look for garments that flatter you.
5.

Leave Visible Labels Alone
Wearing clothes with the designer's name all over them means that you risk looking like the ultimate fashion victim. Besides, why pay to do their advertising for them? Truly stylish people don't wear clothes that have labels all over them. Leave the labels that scream the name of the designer on the shelf.
Do you rush out and buy lots of new clothes according to what's in fashion this season? That's one way to look like a fashion victim (as well as wasting lots of money). Don't change your style drastically according to what's 'in'; instead, tweak your style by adding elements of the season's new looks.
Splashing lots of cash on items simply because you want to be fashionable makes you a definite fashion victim. Remember that style doesn't have to be expensive. You can be fashionable without spending a fortune on updating your wardrobe every season. Look for a few key items that will fit in with your existing wardrobe and freshen it up.
Fashion victims tend to try too hard to look up-to-date and stylish, so don't let yourself fall prey to the trends. Make them work for you, and discard the ones that don't, however much you like them. There's no point wearing something that looks wrong on you. Do you like to be trendy, or just wear whatever you want?
{{#comments_count}} Show Commnents ({{comments_count}}) {{/comments_count}}