Pyjama trend styles featured heavily on recent designer runways. While 'wearing underwear as outerwear' has been on the radar for some time and constantly goes in and out of fashion, now it's all about wearing pyjamas out in public. Well not quite pyjamas, but more pyjama-style clothes. I'm talking silky shorts worn with an oversized sweater, or donning a pair of slipper style shoes. Take a look at the following few ways to work pyjama trends into your everyday wardrobe.
---
1

Slinky Shorts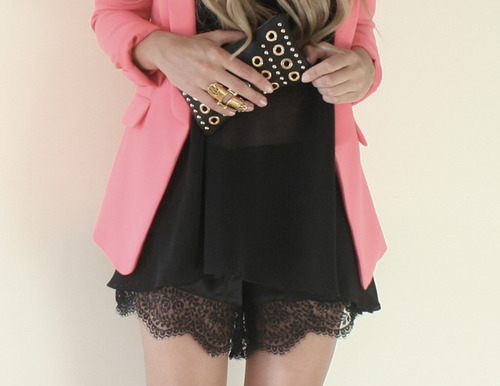 A pair of silky, satiny shorts will be your saviour this spring. For a bit more of a lingerie take on the pyjama trend, look for shorts with lace embellishments. Wear your slinky shorts with a slouchy t-shirt and ankle boots for a cool everyday look. To add a bit of structure, slip on a biker jacket or blazer.
---
2

Slipper Shoes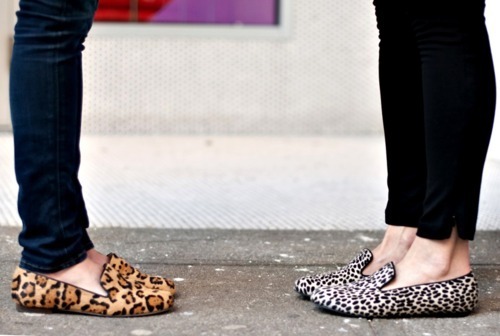 The slipper style shoe has been enjoying some popularity lately. They also play into the idea of things you'd usually wear inside the house, outside. Fuzzy suede finishes are great, but choosing a pair of slippers in a glitter finish or with stud embellishments is a sure-fire way of taking the trend up a notch.
3

Pyjama Style Pants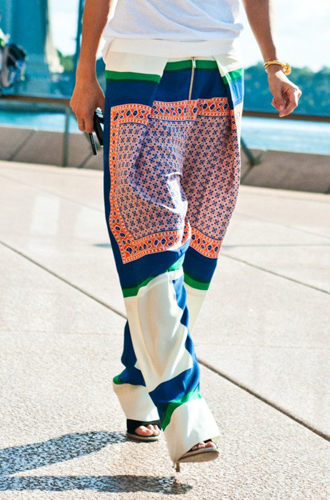 Made popular by fashion house Celine, the trend for printed pyjama style pants has really taken off. The look loose style of the pants and lighter fabric makes these ideal for spring dressing. A punchy print is also on-trend for the season. Wear the pyjama trend this way by teaming a pair of printed pants with a fitted singlet and maximal jewellery.
---
4

Piped Pyjama Shirts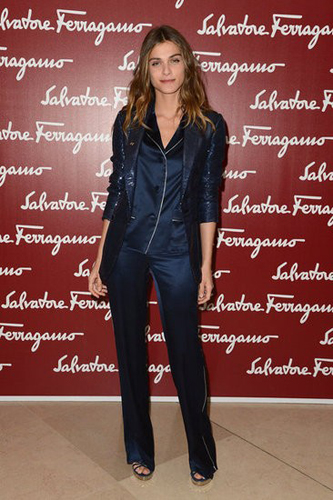 You know those two piece pyjama sets - a collared long-sleeved shirt and pants with contrast piping? Well, ditch the pants and wear the top out and about. This is taking the pyjama dressing trend quite literally. To work this trend into your everyday look, team them with tailored trousers and high heels.
---
5

Paisley Prints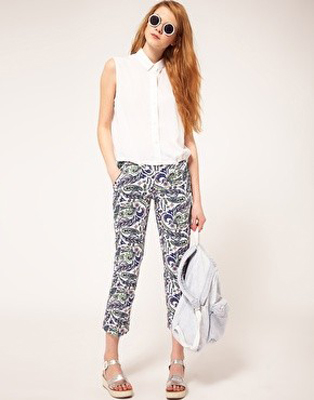 Paisley prints remind me of two things: pyjamas and retro 70s shirts. Lucky for you, both trends are big for this spring. You'll be killing two birds with one stone. To work this particular pyjama trend into your look, wear a paisley shirt tucked into denim shorts or loose fitting paisley pants with a basic top.
---
6

Slip Dresses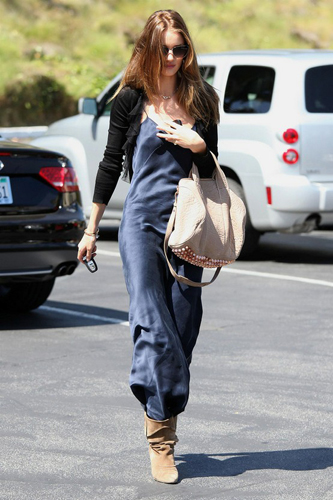 A slinky slip dress is a versatile option when it comes to pyjama dressing. The lightweight nature of the fabric makes it ideal for layering in spring. Dress it up with a structured blazer and high-shine accessories, or go for something more casual with a lightweight knit and strappy sandals. To make it appear less like you're wearing pyjamas, choose a slip in a darker colour like black or navy.
---
7

Kimono Style Jackets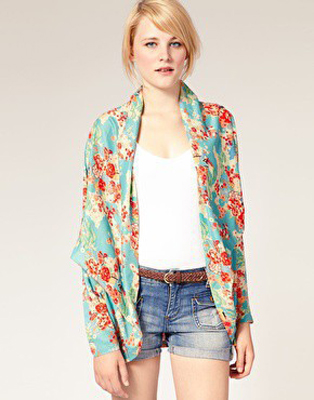 Layer your springtime look with a stylish kimono jacket. An easy way to wear a kimono jacket is to team it with a basic singlet, denim shorts, and leather sandals. Choose one made from a lightweight, silky fabric to really make the most of the pyjama trend.
This pyjama trend is not for everyone, but when done right can look quite chic. What do you think of these pyjama dressing trends? Do you have any tips for pyjama dressing?
Top Image Source: pinterest.com
---
Popular
Related
Recent