Give Yourself a Fresh New Look without Splurging ...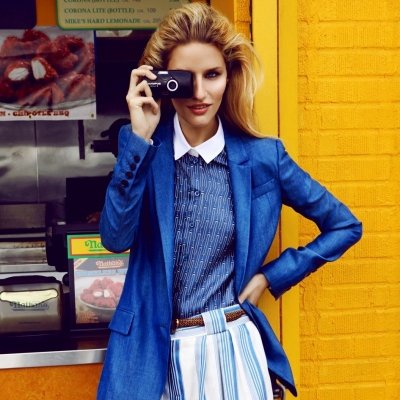 If you're bored of wearing the same old outfits and putting your hair up in the same boring style, there are ways to give yourself a new look. You don't have to spend all of your money in order to look like a brand new person. There are small changes you can make that will earn you huge compliments. If you don't want to waste all of your money at the mall, here are a few ways to give yourself a new look:
You might think that you have nothing good to wear, but that's not true. Look through your closet, and try to put together new outfits that you've never thought of wearing before. Stop throwing on the same shirt with the same pair of jeans, and try out new combinations. It's one of the simplest ways to give yourself a new look, and it won't cost you a penny.
Your hair is an important part of your appearance. When someone looks you in the eyes to talk to you, they're going to notice your locks. If you normally wear your hair parted in the middle, try parting it to the side, and vice versa. You could also switch up your bangs or get an entirely new haircut, but parting your hair differently is free.
A change in makeup can make you look like an entirely different person. If you usually wear dark eyeshadow with black eyeliner, try opting for some lighter colors. Everyone will notice the difference, so make sure you rock the look.
If you don't have the cash to buy an entirely new wardrobe, spend your money on new jewelry and shoes. You could wear the same dress ten times, and have it look different every time by switching up your accessories. Don't underestimate how important they can be, and don't be afraid to stock up on them.
If you have a friend or sister that wears the same size clothes as you do, see if she'll swap some outfits with you. That way, neither of you have to splurge at the store, but you'll have a bunch of new items to wear. It's a win-win.
If you're itching to buy something new, then you should purchase something that you'll wear all the time. If you always carry around the same pocketbook or wear the same jacket, splurge on a new one. Since you'll use it practically every single day, it'll be worth the money you shell out for it.
Mixture is key. If you usually wear your hair in a ponytail, let it down for the day. If you always paint your nails red, try a fun color like green or hot pink. If you always don dresses, try stepping out of the house in some ripped jeans. Do the opposite of what you normally do, as long as you feel comfortable with it.
Changing your look doesn't mean that you have to alter every little aspect about yourself. Changing one minor thing can work wonders. Have you recently tried out a new style, or do you look the same as you did in photos from years ago?
{{#comments_count}} Show Commnents ({{comments_count}}) {{/comments_count}}