Are you a fan of Katy Perry's style? Maybe you'd like to try out her look, but don't want to look like an obsessed fan or wannabe lookalike. Or you love her image but couldn't quite pull off her quirky look. Happily you don't need to be a total copycat - you can borrow elements of Katy's outfits instead. Here are some smart ways you can steal Katy Perry's style …
1

All Change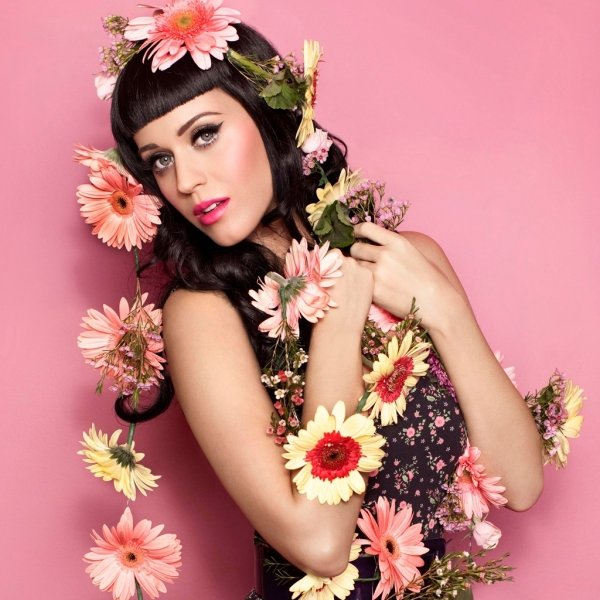 The first step in acquiring a touch of Katy Perry's style is to change your look frequently. Katy doesn't have a signature look, and is often seen in wildly different outfits. Since you don't have her budget (or access to lots of lovely designer freebies), try more inexpensive ways of changing your wardrobe. Accessories can dramatically change an outfit. You can also customise your clothing or pick up inexpensive pieces in thrift stores.
2

Lively Locks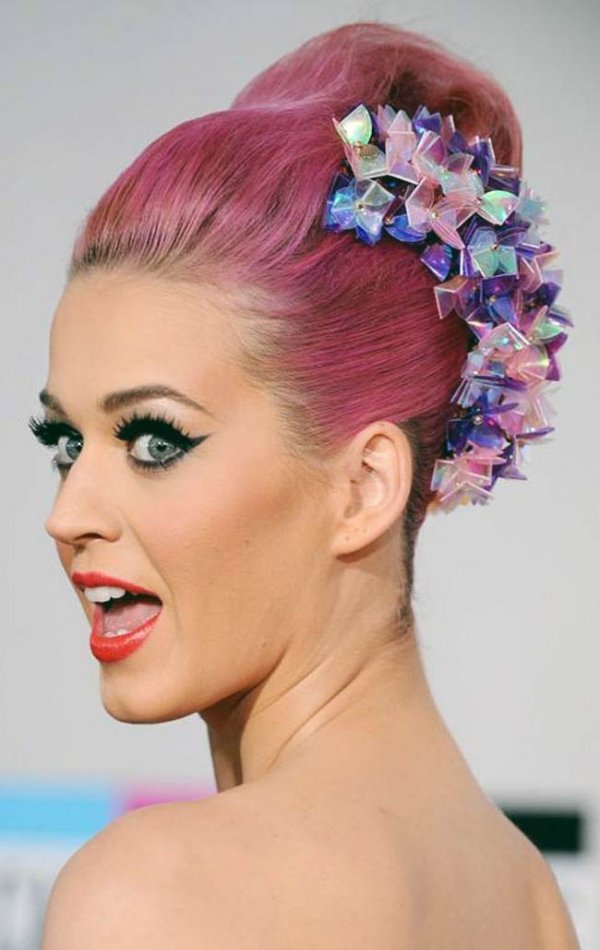 Katy seems to change her hair color as often as the rest of us change our socks! She's no shrinking violet when it comes to dyeing her hair, often picking shades like bright blue or shocking pink. If a drastic change is too strong for your taste, use temporary colorants. Clip-in streaks are a great way of adding some color for a night out as well.
3

Bright Prints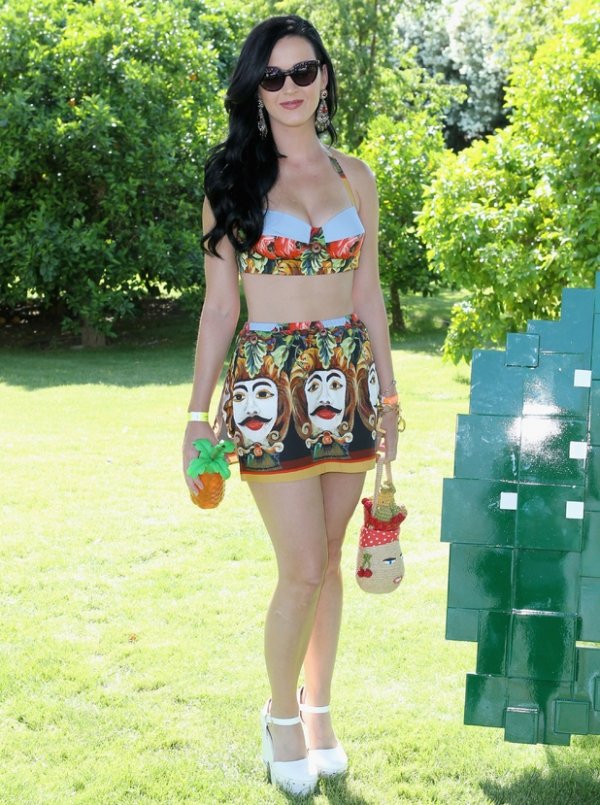 Do you tend to stick to safe colors, but would love to brighten up your wardrobe? Katy is often seen in vibrant print dresses, so look out for some colorful dresses for next summer. You could also try a bright printed skirt with a winter sweater and boots. If you want to add just a hint of print, look for a printed scarf - there are always lots available in shops.
4

Accessories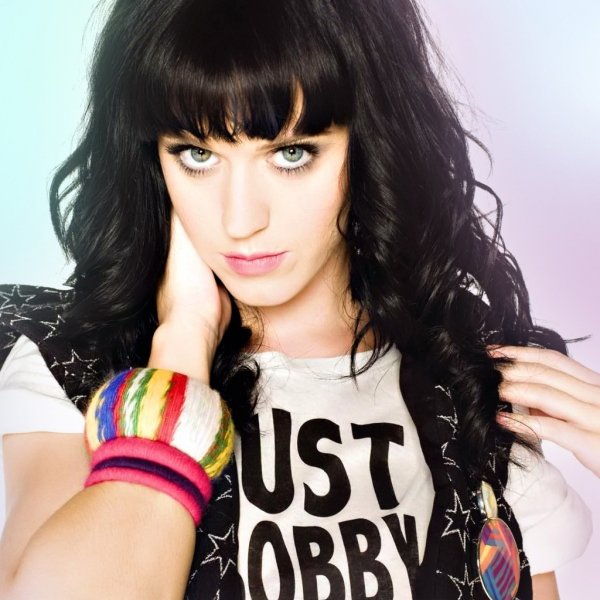 Katy's quirky style may be fun, but isn't always appropriate for most lifestyles. Besides, you can't get as much wear out of more eye-catching garments. The answer is to look for fabulous accessories such as jewellery and bags. Accessories offer an easy way to add color and fun to an outfit; look for an eye-catching bangle or necklace, or an unusual bag.
5

Ladylike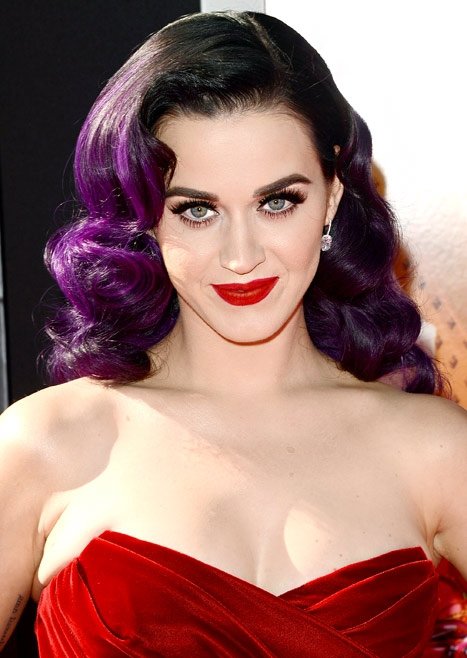 Although you do see Katy in skimpy outfits, she often covers up and wears more ladylike dresses. Compare what she wore this year at the MTV EMAs with Miley Cyrus's outfit! Take a tip from Katy and opt for simple but stylish dresses that cover up - it's a far better look than flashing everything you've got.
6

Experiment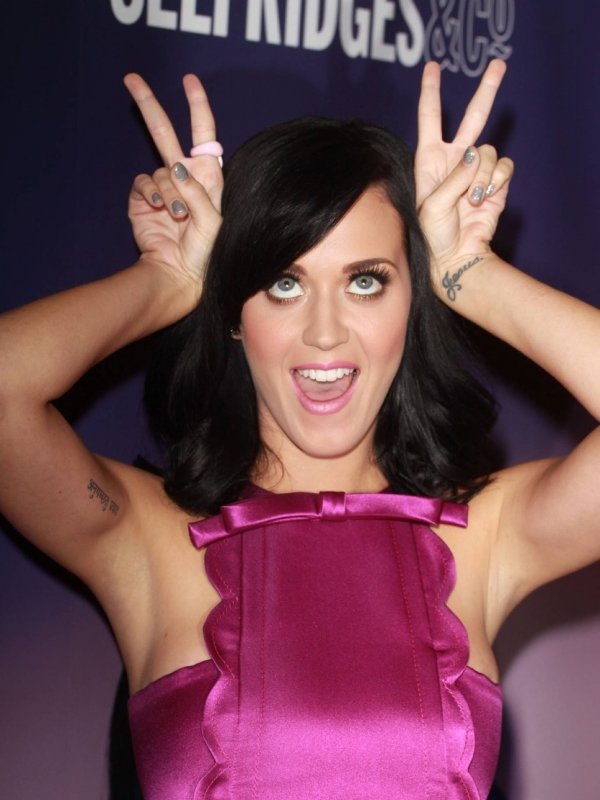 No doubt even Katy will look back and cringe at some of the outfits she's worn over the year, but at least she's not afraid to experiment and make fashion mistakes. Try out some different looks yourself and you might be surprised at what looks good on you. Try them out in private first to see how they look, so that you avoid going out in any really embarrassing outfits!
7

Smile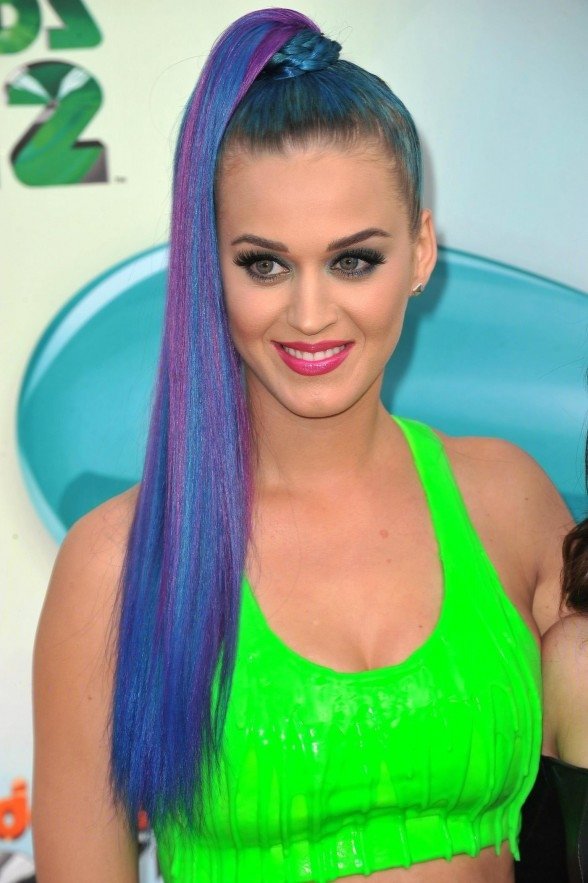 Finally, Katy's style includes one essential that everyone can wear - a beautiful, bright smile. You don't see her looking moody and miserable, but instead always perky and bright. So try to smile as often as possible; it will draw people to you and make you look good.
A pop star's job is to stand out and wear innovative and exciting clothes. Unfortunately we can't all get away with looking like Katy, even though dressing like her would be a lot of fun. However, we can incorporate aspects of her fun style into our dress.. Who is your favorite stylish singer?