Knowing how to style mini skirts can make or break an outfit. Peplum, circle, sheer, and lace skirts are popular choices this season and they often come in mini lengths. When wearing mini skirts, the key is to create a proportional outfit. Take a look at the following few tips for how to style a mini skirt that's a bit more flirty in nature.
1

Buttoned Shirts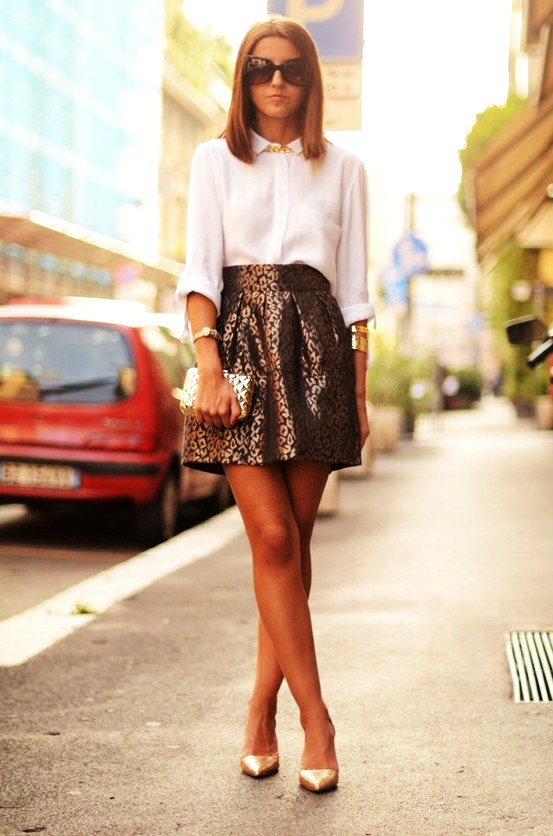 Play down a particularly flirty skirt by keeping it conservative on the top. A button up long sleeve shirt is a smart and chic option for how to style mini skirts this way. Button one up to the collar and at the cuffs for a business-like approach, or roll up the sleeves for something a bit more casual.
2

Boxy Tops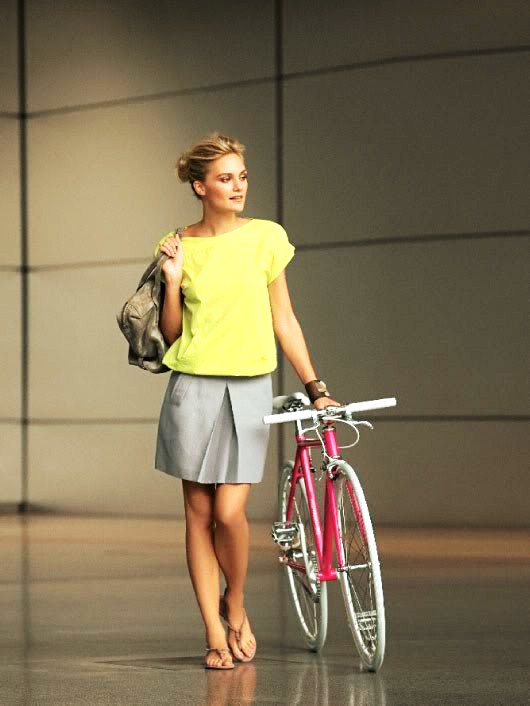 Balance out a particularly flirty skirt by teaming it with a boxy style of top. Wear one in a more cropped style that sits loose over the skirt for a relaxed look. Accessorise with a small side bag, lace up shoes, circle sunglasses, and twist your hair up into a high bun for a fun daytime look.
3

Structured Handbags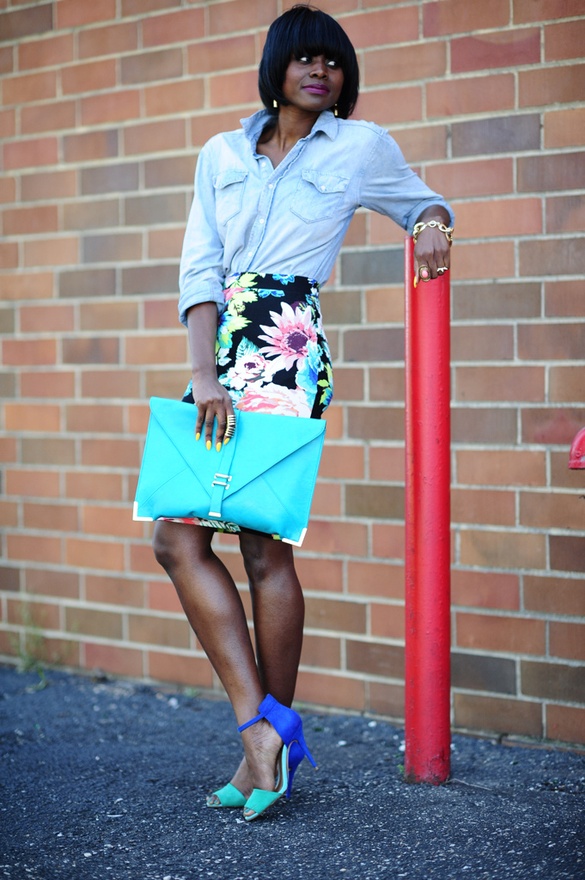 Structure, boxy accessories look great when teamed with mini skirts this season. When looking at how to style a mini skirt, grab a rectangular clutch, hard-shell side bag, or structured handbag to add to your look.
4

Biker Style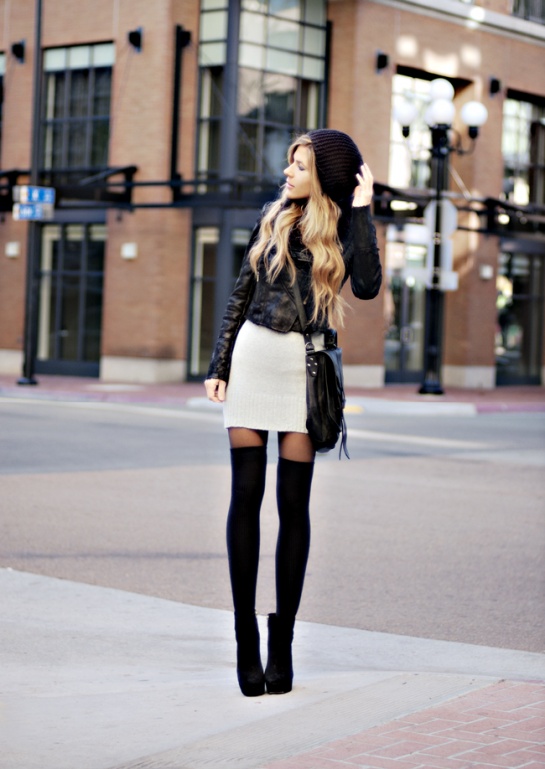 Toughen up a feminine mini skirt by teaming it with a biker jacket. Leather biker jackets will add infinite edge, while a jacket in a lighter fabric like cotton or silk can be a softer approach.
5

Layered Lengths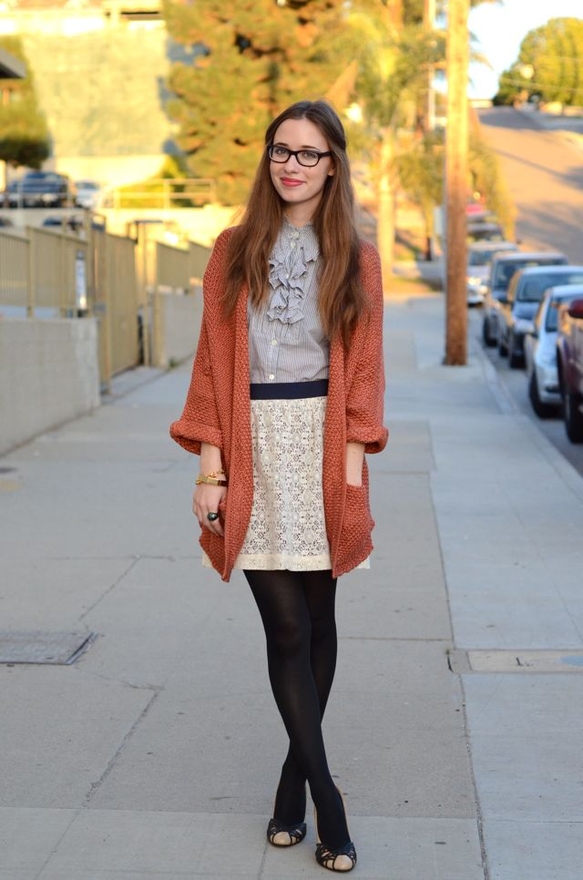 When looking at how to style mini skirts, add length to your outfit by layering on other garments. An oversized blazer or a maxi cardigan can add another dimension to your mini skirted look.
6

Ankle Boots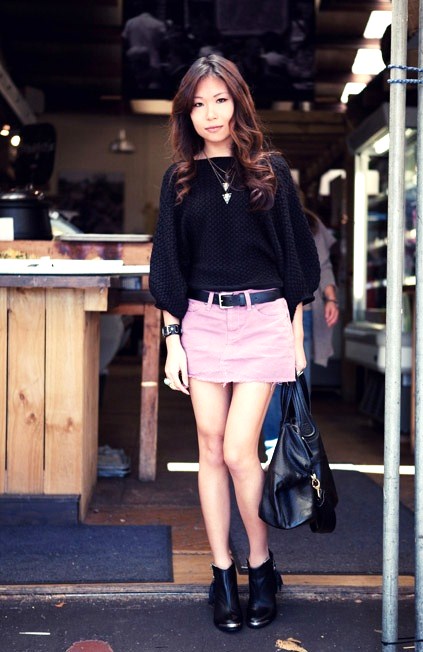 Anchor your flouncy mini skirt this season with a pair of stylish ankle boots. Just be careful when choosing your ankle boots as some styles can 'cut off' the line of your legs. Choose a low ankle boot with a slightly dipped front for a most flattering look.
7

Textural Element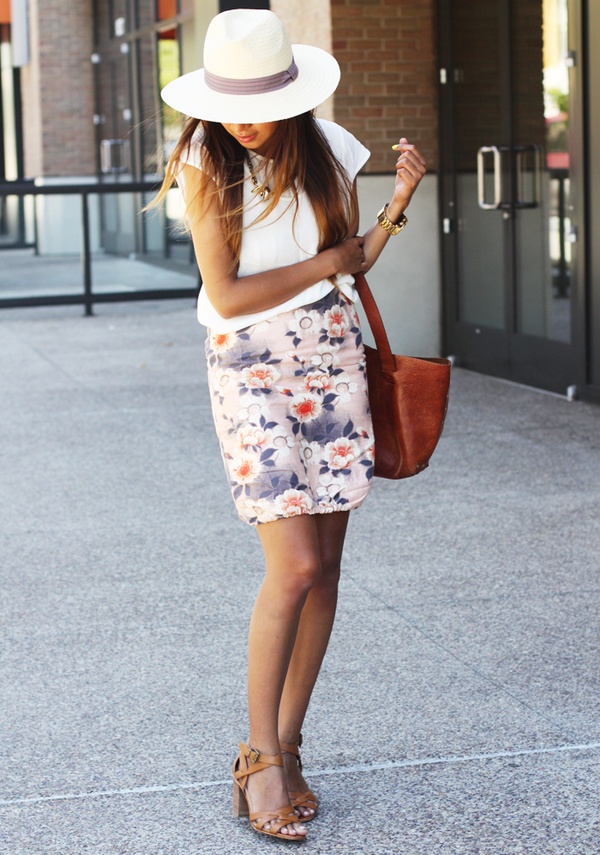 This season is all about tactile fabrics and texture. If you're not wearing a full mini skirt made out of brocade or embellished fabrics, then team it with something equally as textured. Pair a plain skirt with heavily embellished top, or layer up with a faux fur jacket.
8

Tomboy Style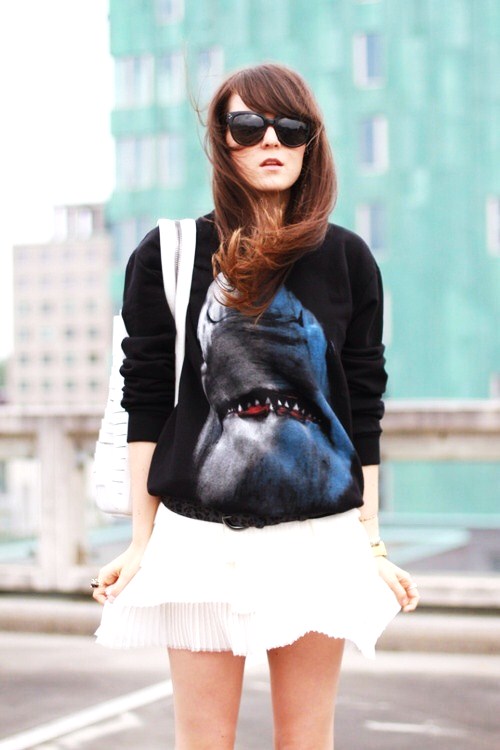 A full and flirty skirt typically points to feminine styling. When looking at how to style mini skirts, play into this season's tomboy trends by adding some masculine twists. Slip on a slouchy sweatshirt, a pair of brogue or Oxford shoes, a chunky watch, and a messenger bag.
It pays to take into consideration the style of your skirt when looks at how to style mini skirts. The more flouncy and flirty your skirt is, the more structured you should try and keep the rest of your outfit. What's your best tip for how to style a mini skirt?
Top Image Source: azizamirzayeva.blogspot.in