Are you tired of your current living room decor? Spring is the perfect time to give your home a face lift and the living room is the best place to start. You don't have to spend a fortune to make a big difference in the look of your living areas. It only requires a few creative selections to totally transform the space in an instant. Here are 7 Pretty knick knacks to spice up a bland living room.
---
1

Flock of 3 Snowbirds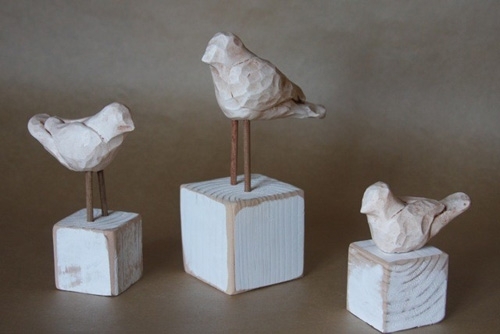 Price: 60.00 at etsy.com
These three pretty birds have a folk art appeal and a clean design that will work with any space. No matter what color your walls may be, these sweet snowbirds will be a pretty accessory on a book shelf, coffee table, or even on the mantle over your fire place.
---
2

Vintage Pink French Frame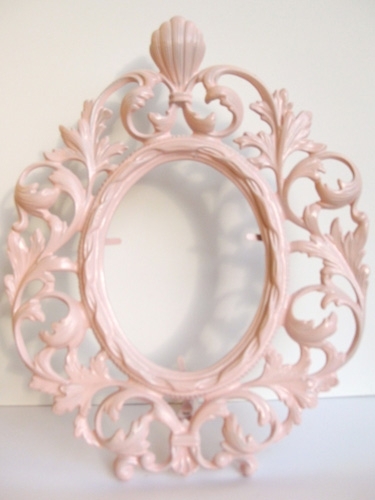 Price: 29.50 at etsy.com
When guests walk into your living room, this pretty pink frame will be the first thing they notice. The soft color won't overwhelm the space or make it seem to childish, but it will still give an unexpected pop of color in a unique way. It's an instant conversation starter and perfect for displaying your favorite spring photos.
3

Cottage Décor Love Sign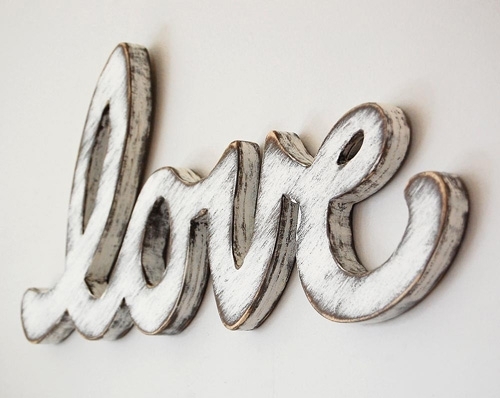 Price: 56.00 at etsy.com
This shabby chic sign looks like it came from a cottage by the sea. Declare your love in a candid way by hanging this pretty sign on the wall or perching it as a focal point over your fire place. The aged white color is a great choice for any décor. It will give an instant spring lift to your living room.
---
4

Vintage Globe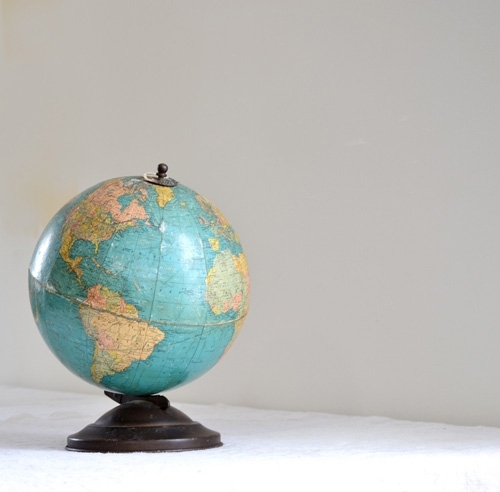 Price: 45.00 at etsy.com
A pretty vintage globe is a great way to add some bright color and old world appeal to your living room. This globe would be beautiful on the coffee table where you kids can learn geography while you enjoy a new accessory to your space.
---
5

White Moose Faux Taxidermy Mount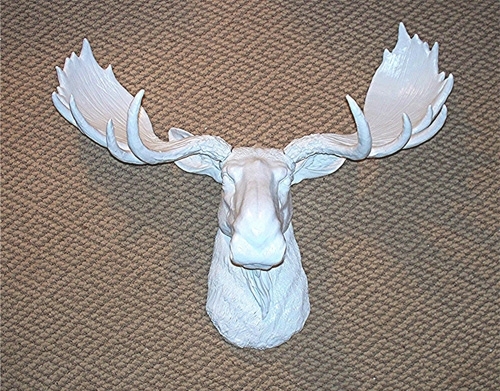 Price: 125.00 at etsy.com
If your guy likes hunting, you can satisfy his craving for mounted taxidermy with this piece. It's not as creepy as a real animal, but it gives you a modern take on the old hunter's style. The white moose head is a funny way to add some interest to a bland living space in a hurry!
---
6

Pure Natural Oatmeal Home Pillow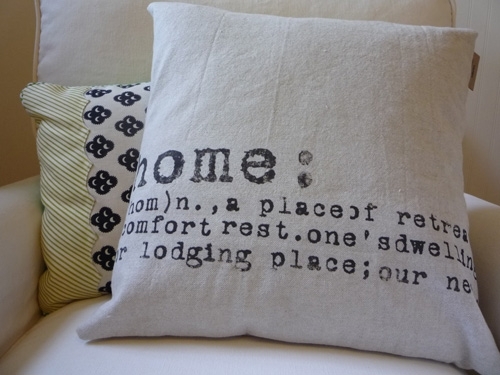 Price: 38.00 at etsy.com
Make your living room more comfortable with this natural oatmeal pillow. It brings to mind the thoughts and feelings of home with type set print that is beautiful and simple.
---
7

Birch Bark Log Votive Candle Holders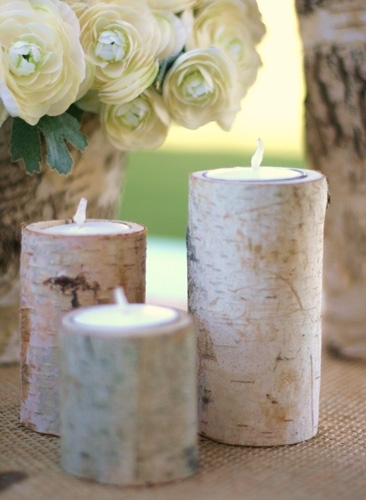 Price: 16.50 at etsy.com
These pretty candle holders are the perfect bright spring addition to your living room. Made from birch bark, these candle holders give a natural earthy vibe to your space.
With these 7 pretty knick knacks to spice up a bland living room, your space will be looking great in no time. If you want to make even more changes to the space, trying changing your area rug or curtains. When all else fails, rearrange the furniture for a completely different look. How do you change up your living room décor in the spring?
---
Popular
Related
Recent