Wide leg pants were never officially OUT, they were just patiently waiting for us to get bored of all those skinny cuts and return to this classic, elegant, refined cut. Some say wide leg pants are the worst fashion mistake that shouldn't be allowed to ever happen again and, since I totally disagree, I've decided to make a list of these 9 fabulous wide leg pants that look just as perfect as any other popular style and maybe even better.
---
1

ASOS Wide Leg Wool Trouser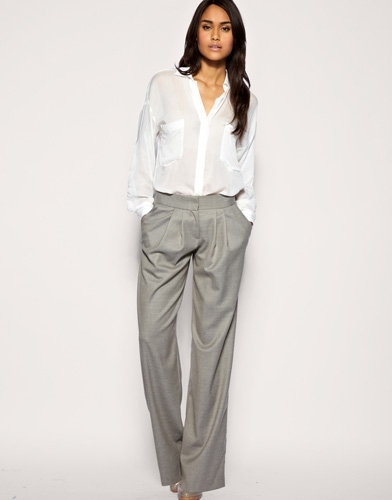 Price: $64.55 at asos.com
Very elegant and figure flattering, these pants are absolutely perfect for work and all those times when you want to show off your elegance, charm and femininity. Now is there anyone out there who can say wide leg pants make their wearer look like a shapeless blob? Hope not because these pants prove that is a complete nonsense!
---
2

Mango Tailored Side Leg Trouser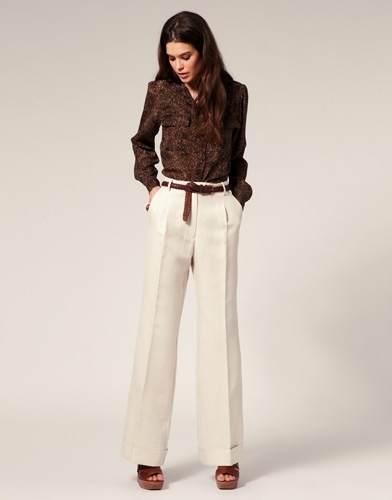 Price: $107.40 at asos.com
Simple, classic and always great! Any woman age 25 and up could definitely benefit from having a pair like this one in her closet. They are a blessing when it comes to matching clothes and they always suggest that you are not only gorgeous, smart and successful but a great dresser too! From job interviews to outings in a chic new restaurant – these pants can go from day to night with just a simple change of top and shoes!
---
3

Asos Linen Tab Detail Trouser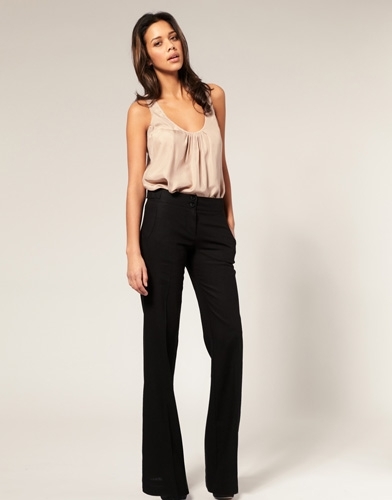 Price: $43.04 at asos.com
Want something that's stylish, elegant and just as easy to match? Well, check these out then! I absolutely love the high waist line as it makes the legs appear longer and ends right where you need it, accenting the slimmest part of the waist. These simple pants will do wonders in terms of both looks and style as you'll be able to change your top, shoes and accessorize and look gorgeous at night just as you've looked gorgeous during the day.
---
4

ASOS Premium Wide Leg Jumpsuit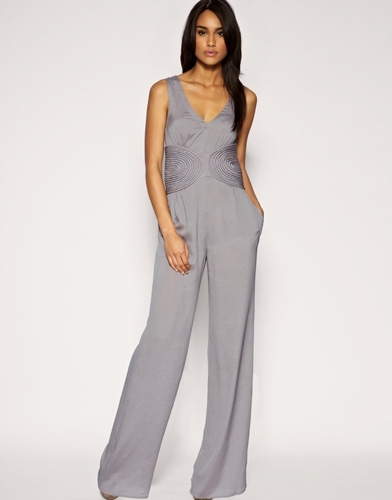 Price: $62.76 at asos.com
They say "as seen on Cheryl Cole" and I say it's better to look at it hanging in your closet. Oh, don't get upset Cheryl, I didn't mean to say it looks bad on you, I've tried to point out that it looks so good, any girl would wish it for herself. Hey, these are not pants but a whole jumpsuit and I've still decided to put it on the list so that must mean something.
---
5

ASOS Oxford Bag Rolled Hem Trouser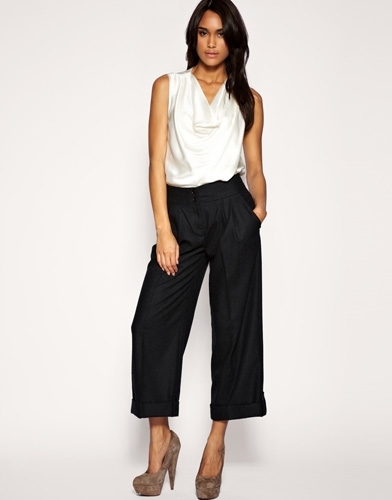 Price: $43.03 at asos.com
Classy and stylish – these pants will really make your gorgeous shoes stand out and have their 5 minutes of fame. I actually find this length quite flattering and have two very similar linen pairs. Simply fabulous for times when you want to bare your legs a bit and you don't want to wear a skirt.
---
6

ASOS Kaleidoscope Print Wide Leg Trouser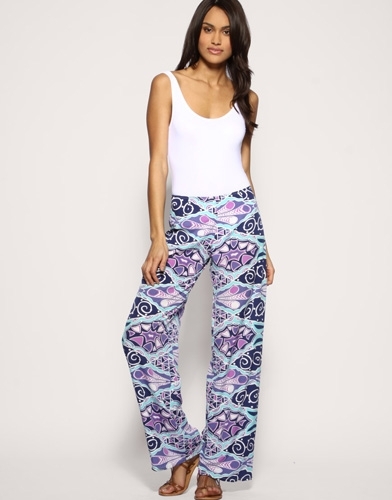 Price: $21.52 at asos.com
Well here's a fun, colorful style to model this summer! Why not? If you like colors in general or simply love the way they look on your tanned skin, you'll definitely have plenty of occasions to wear them. So, would you dare to wear a daring print like this one?
---
7

ASOS Tailored Flannel Braces Wide Leg Trouser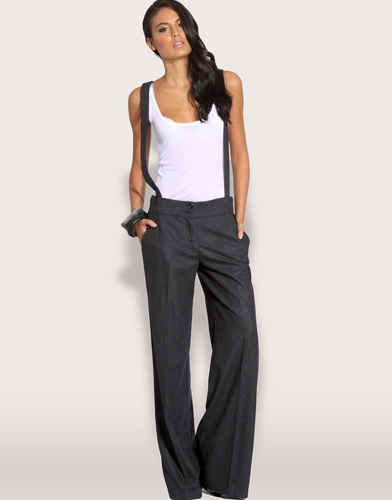 Price: $26.90 at asos.com
Male style has never been sexier, hope you'll agree with me on that. I adore this style as it looks kind of powerful, fierce, glam and sexy without actually showing anything. It's definitely a style every strong woman will know how to pull off so, yeah, it certainly deserves to be on the list. What do you say?
---
8

Kookai Tie Waist Viscose Trousers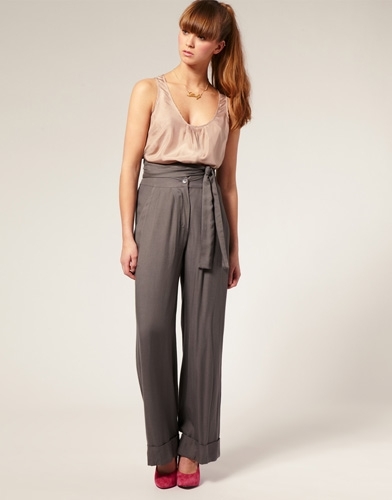 Price: $53.79 at asos.com
Awww, aren't they just too good to be true? Fit for a modern, fashion-conscious lady and made from 100% viscose that will keep you cool and feeling great even during the hottest summer days spent at the poorly air-conditioned office. Can I for my favorite item from the list? Because I'd gladly give at least three votes for these! A must have, that's what they are.
---
9

ASOS Bow Tie Lounge Pants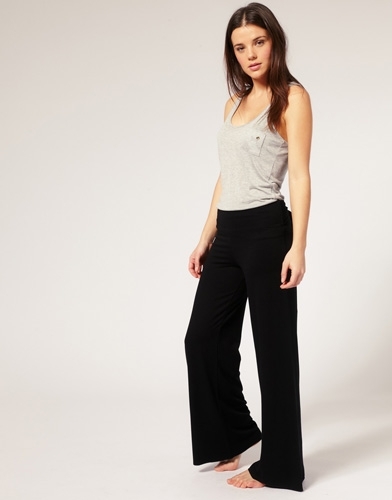 Price: $35.86 at asos.com
Comfy cool lounge pants – just the way we love them! Wide legs are here to stay and they will definitely make sure you feel comfortable while chilling, exercising or having fun doing your favorite past time activities.
So are these fabulous wide leg pants as fabulous as I see them or you don't really prefer this cut? I love both skinny pants and wide leg pants so I can't really say which ones are better. I guess it all depends on the time and, of course, the place.
More
---
Popular
Recent