Unlike some of my fellow writers, I'm not a gamer. So when I saw the price of an X Box recently I nearly fainted! Then I realised, as I browsed round some online designer boutiques, that for the price of a console I could pick from a number of the garments available. So, taking a guide price of $300-400, here are some of the items I'd rather have instead of an X Box …
---
1

Helmut Lang Ruched Jersey Dress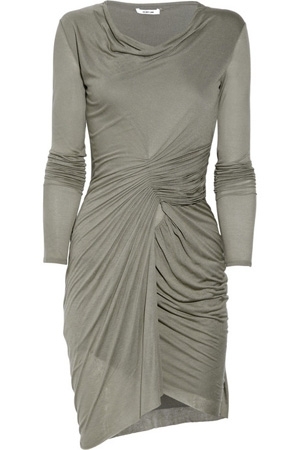 Price: $345 at net-a-porter.com
Hmmm – an X Box, or this little beauty by Helmut Lang? For me it's no contest. I like to keep my outfit simple, and this dress makes getting dressed as easy as it can possibly be. The grey colour and ruched style will never date, so look after the dress and it'll be a wardrobe staple for years.
---
2

Alice by Temperley Tulle & Lace Top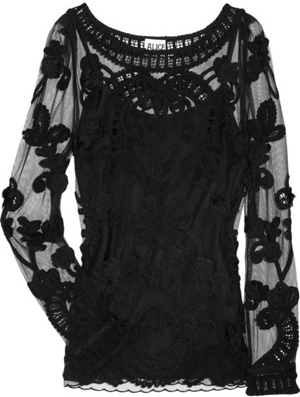 Price: $395 at net-a-porter.com
This modern design reminds me strongly of a 1920s outfit, and since I love the era and vintage fashion I have this on my 'covet' list! I don't think I'd be brave enough to follow the suggestion to wear it with leather leggings, but I think it would look stunning with a brightly-colored skirt.
---
3

Miu Miu Cashmere Sweater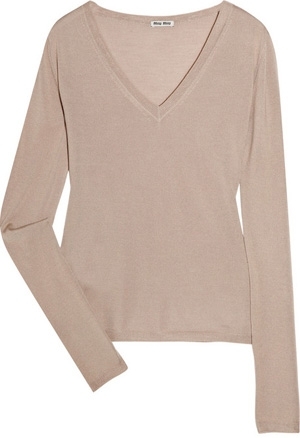 Price: $395 at net-a-porter.com
Price: $400 might seem a ridiculous amount to pay for a sweater, but to my mind the point of paying a lot is to get something that will never date, can be worn with everything and just exudes quality. So it is with this simple, stylish sweater. And the beauty of the neutral shade is that you can wear it with anything.
---
4

Diane Von Furstenberg Coral Dress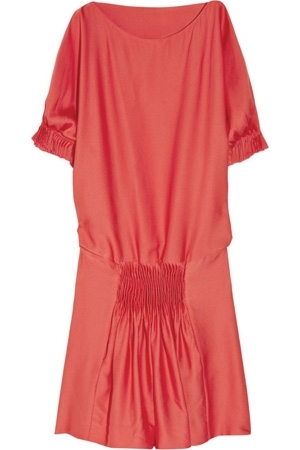 Price: $375 at net-a-porter.com
I'm not sure if coral is the shade for me, but if it is, then I'd love this dress. An X Box or a Diane von Furstenberg dress? Easy! Her dresses are so beautiful and stylish, that I'm sure we'd all like to own one. Like the Alice top, this drop-waisted dress has a real 1920s look about it.
---
5

Malene Birger Cardigan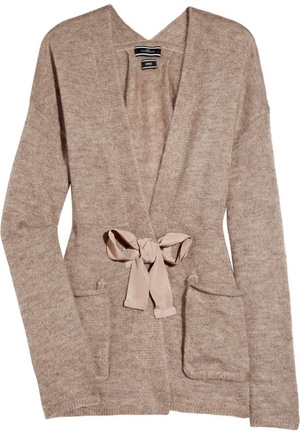 Price: $350 at net-a-porter.com
Often a small detail can change the plainest garment and make it look amazing. This mohair cardigan has a ribbon tie which makes a change from buttons (and is a lot quicker to fasten!). It has a nicely nipped-in waist and front pockets if you like slouching around (in luxury).
---
6

Mason by Michelle Mason Dress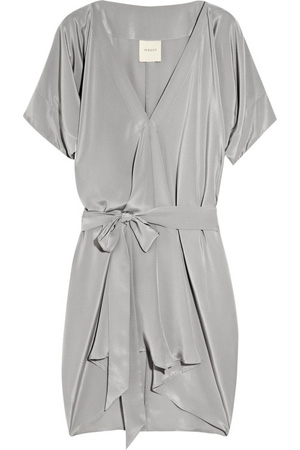 Price: $350 at net-a-porter.com
Here's a lovely silk crepe-de-chine dress in a soft grey. The style is deceptively simple, but could be dressed up in so many ways. I love the matching belt, and the way the hem is slightly shaped at the front. It looks a bit like a hospital gown, to be sure, but a really stylish hospital gown.
---
7

Carven Print Skirt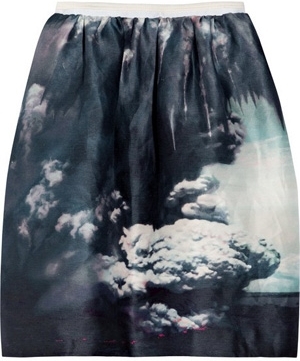 Price: $390 at net-a-porter.com
This linen/silk mix skirt manages to be bold and subtle at the same time. Its striking volcano print means that it stands out, yet the print is in neutral greys and white so that it isn't too dominant. I'd match it with a loose grey or black top, such as the Vivienne Westwood one below.
---
8

Vivienne Westwood Anglomania Satin Top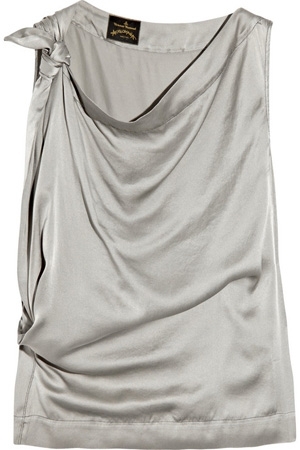 Price: $305 at net-a-porter.com
Westwood's name is synonymous with punk, yet she also comes up with some rather more elegant designs, like this cool grey satin top. It's one of those garments that could be matched with so many others, for example plain or striped trousers, a coloured skirt or even tailored shorts.
It's odd, isn't it, how so many people would happily spend hundreds of dollars on a games console, and yet would not dream of spending the same amount on an outfit. Why do you think that is, and would you rather have a designer garment than an X Box?
More
---
Popular
Recent