Affordable fashion isn't always easy to find. I am in a constant battle between my taste and my budget. Put a high priced item in a rounder of clothing, and I will find it and grow a terrible desire for it. Affordable fashion doesn't have to be poorly made or out of date, you just need to know where to shop. Thanks to these affordable fashion sites, we can continue to shop our little hearts out, all while keeping the electricity on in our homes.
---
1

Forever21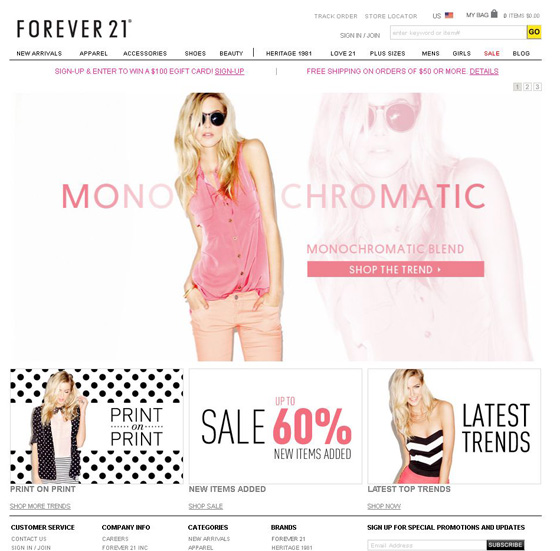 forever21.com
Always on trend and rarely out of budget, forever21 is my go to online store when it comes to both key and signature pieces for my wardrobe. Not only do they have affordable fashion but shoes, accessories and bags. If you have a few bucks kicking around, or burning a hole in your pocket, I suggest you hit up forever21. You'd be surprised how far your dollars go.
2

Charlotte Russe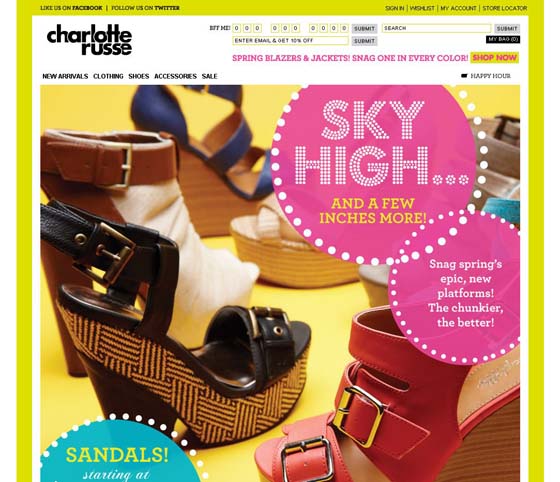 charlotterusse.com
Charlotte Russe is another fabulous store for online deals. Just as affordable as Forever21 however sadly, not as obtainable for us Canadians. With additional handling fees for customs I really have to love something to be willing to pay more for shipping than the piece itself. However when I am across the line for the weekend, Charlotte Russe is the first store I invade and clean out. Always on point with trends and their $5 Clearance racks make my mind explode.
---
3

Old Navy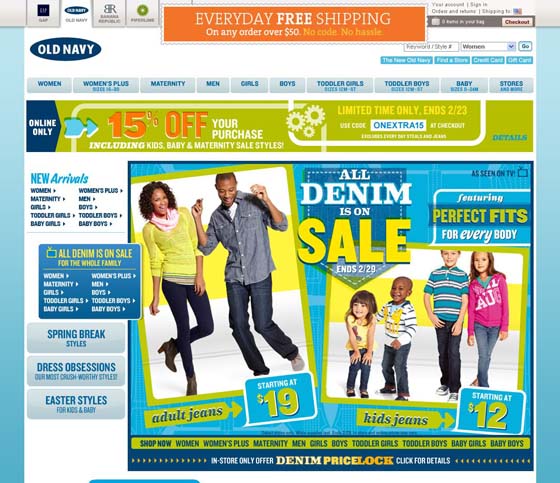 oldnavy.com
Amazing prices both online and in store, Old Navy is another one of my favorite places to drop a little money. Affordable fashion like brilliant basics for your wardrobe, simple colors, trendy patterns and comfortable materials. A win/win for everyone.
---
4

Suzy Shier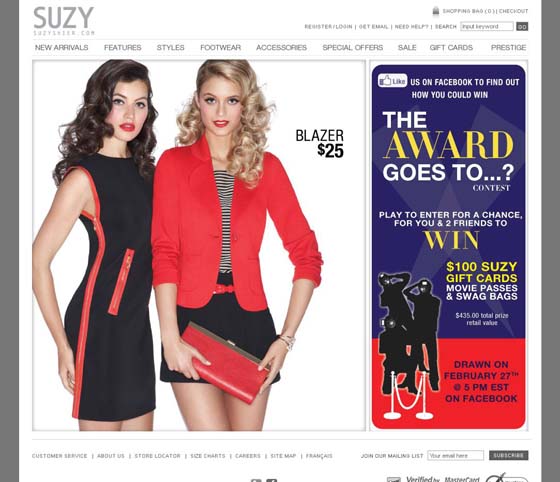 suzyshier.com
I am happy to say, Suzy Shier has really come a long way through the years. I used to work there as a teen and found after I left, their clothing to be a little dated at the best of times. However over the past few years they have stepped up their fashion game. Shopping there myself, at least once a month, Suzy Shier is a great place to find some signature pieces at an affordable price.
---
5

Handbag Heaven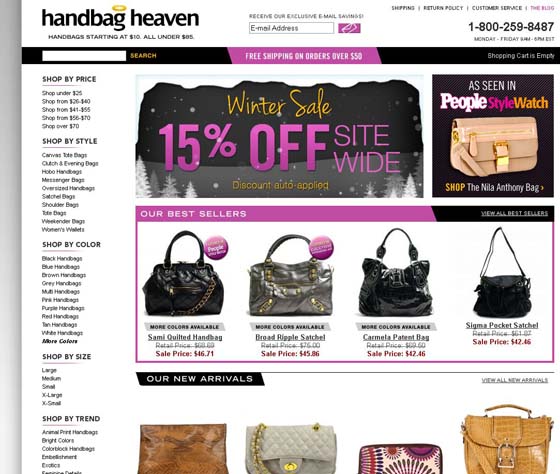 handbagheaven.com
Handbag Heaven is the place for me to buy uber trendy purses. If I see a purse I like, that is extremely trendy, I will take inspiration and buy one from here. An edgy trend that will only be around for a limited timeline, I don't spend a lot of my hard earned dollars on. Normally speaking though, when it comes to Purses and Shoes, the rule of thumb is always buy quality. Affordable fashion outfits can be made luxurious with a superior quality purse and pair of shoes.
---
6

365Hangers

365hangers.com
Search by size, then designer, then price. Fall in love and buy. It's really that easy at 365Hangers. A site with designer fashions sold at a fraction of their worth. With new pieces each week, the only complaint you will have about 365Hangers is that there is only one of each item. So if you love it, I suggest you buy it right away, or else some other fashionista will be right behind you to scoop it up.
---
7

HauteLook – Invitation Only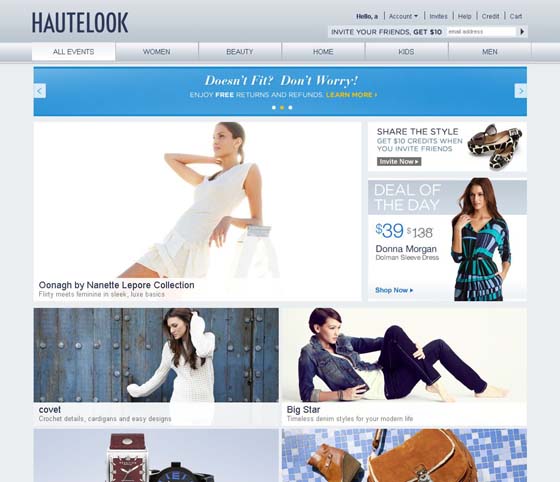 hautelook.com
High end Fashion at an obtainable price. I mean this literally. You can buy a $2,500 Chanel Bag for $1,000. I said obtainable, not cheap… do you understand what I mean? They do however have some fabulous designer for a great deal. You just have to be willing to save your pennies for a while when you make a purchase here.
---
8

Beyond the Rack – Invitation Only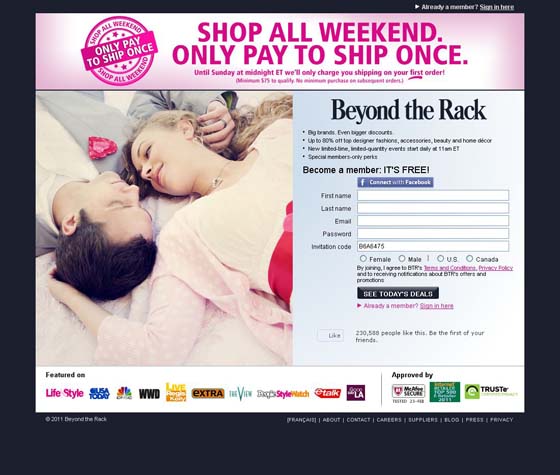 beyondtherack.com
When you need to be invited to spend your money, you know there are some wicked affordable fashion deals to be had. Beyond the Rack is another Invite Only website that sells designer digs at a fraction of their value. You must be quick to make a decision however because when things come up for sale, they don't last for long. This is the only time I have wished I was the daughter of big foot, no competition for my size.
These Affordable Fashion sites should keep you all busy for quite some time. If you are anything like me when it comes to clothing, a closet full is never enough. What can I say, I like to keep my money where I can see it, hanging… in my closet. I'd love to hear from you on Affordable Online shopping sites, let me know if I've been missing out on any affordable fashion finds.
Top Image Source: weheartit.com
---
Comments
Popular
Related
Recent