Everyone loves Tumblr fashion blogs. I know I've been obsessed with them since I first discovered Tumblr! There are some ridiculously famous fashion blogs on the site, like Tommy Ton, Oscar PR Girl, and Oh So Coco to name a few. My favourite ones though, are the fashion blogs on Tumblr that are a little less known. Why? Because those are the ones that mark the individual style of each blogger, and to me, that's always a little more interesting! So here are the 7 best unknown Tumblr fashion blogs that I just love!
---
1

Allthe-prettythings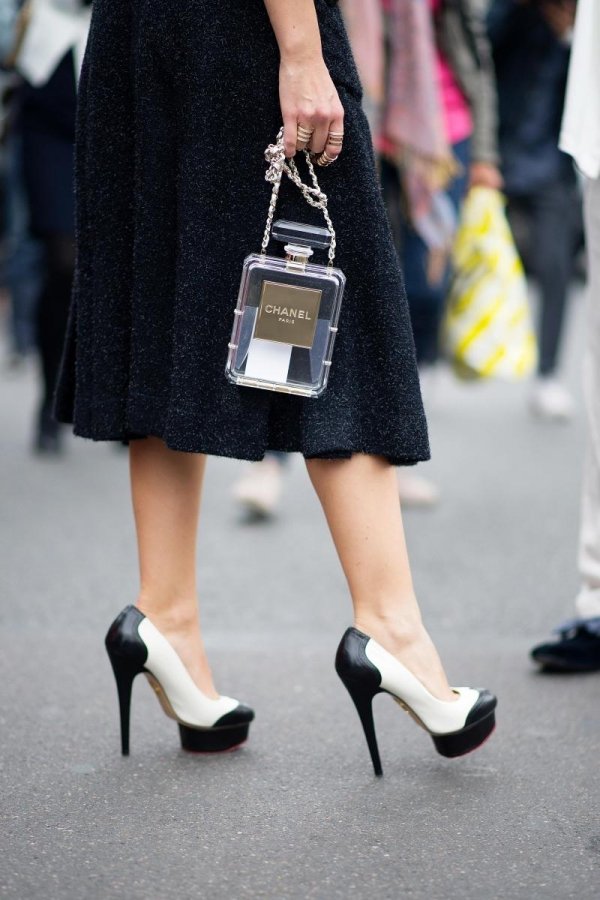 allthe-prettythings.tumblr.com
My favourite Tumblr fashion blogs always showcase more than just beautiful clothes, showing a lifestyle that's beautiful as well. It's not just about looking pretty on the outside. It's also about leading a life that you're happy with; one that is healthy, happy, and personally satisfying to you. This blog is so serene and peaceful, just looking at her posts makes my head start spinning with daydreams of a perfect summertime evening. The girl who runs this blog appears to be quite the fashionista herself, and never has any problem answering questions about her personal style. So stop by for a while, you'll get lost in this blog in no time!
2

Classy-and-style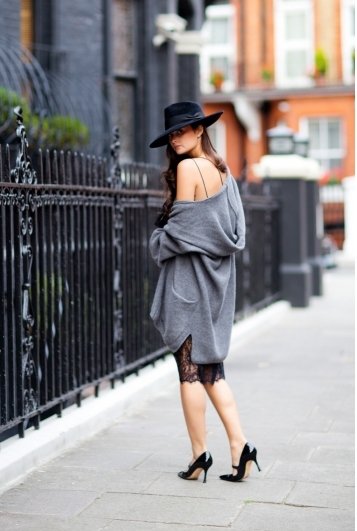 classy-and-style.tumblr.com
This is one of those clean, crisp Tumblr fashion blogs that will make you want to go shopping in Europe, sip coffee on a patio and wear a gorgeous pair of heels while doing so. This blogger mixes architecture, high fashion, and a common love of cute animals on her blog, all which will make you feel like you want to discover the world in style. She has great taste in music too, and will occasionally post her favourite songs for all to hear. Her latest obsession is Teenage Wasteland from Lana Del Rey. Plus she has adorable snowflakes dancing on her blog right now, how cute is that?
---
3

Lawsofmodernwoman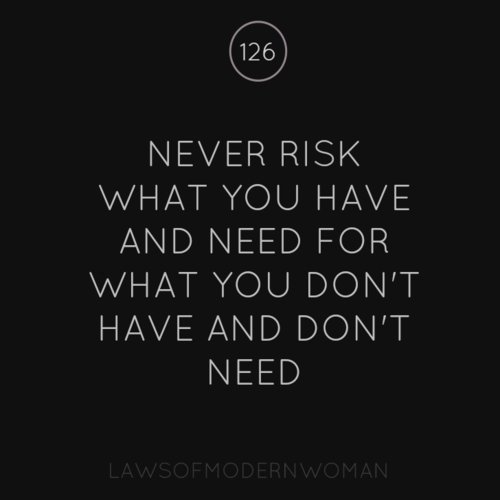 lawsofmodernwoman.tumblr.com
I love, love, love this Tumblr. While it's not fashion-specific, it is all about the way a modern woman should carry herself, and that my dear readers, is style at its purest. This blog is filled to the brim with wise words and smart tips for the modern woman. Take this quote for instance: 'People inspire you or they drain you. Pick them wisely' – Hans F. Hansen. It's simple, to the point, and one of the most valuable nuggets of wisdom to live your life by. So while this isn't one of the more specific Tumblr fasion blogs, it's definitely one with style. Style my friends, is timeless.
---
4

Alwaysalongweekend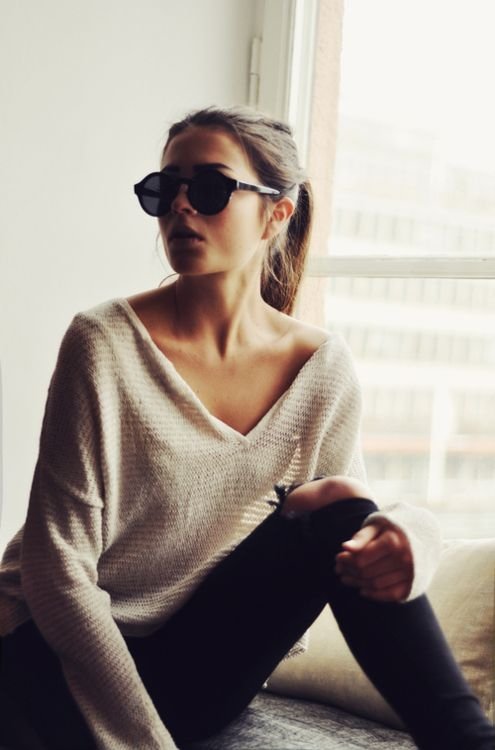 alwaysalongweekend.tumblr.com
First off, how awesome would it be if it were always a long weekend? Pretty spectacular I'd say! This blog has a little bit of everything; all the stylish celebrities, quotes that will make you think, gorgeous clothes, and just a little bit of sass. All in all, it's one of those Tumblr fashion blogs that evoke a lifestyle that you'd want to copy. What I love about this blog is that it infuses style with humour, wanderlust, and blunt statements that everyone should listen to once in a while. For instance there's an image of a gorgeous Celine bag, then a quote that says: don't let idiots ruin your day. It serves as a reminder to us that while beautiful things are great, a positive outlook on life all starts in your head and your heart, not with a nice pair of heels. Although they do help!
---
5

Fortheloveofpretty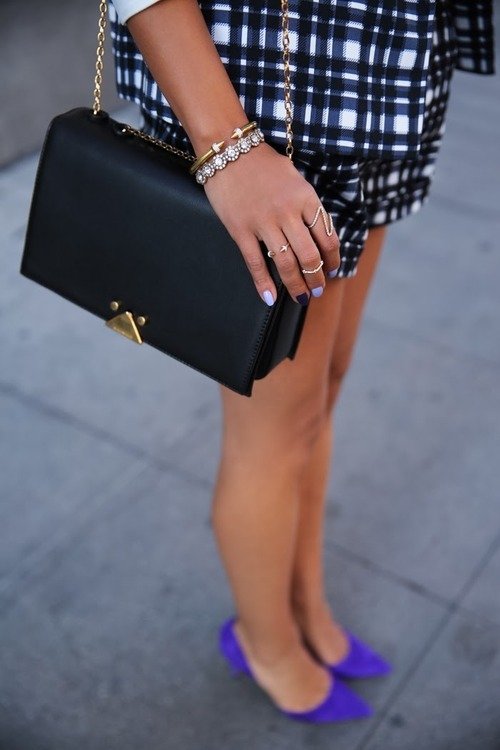 fortheloveofpretty.net
Okay, so this is one of the more popular Tumblr fashion blogs, but once you visit her page you'll understand why. Her posts are very clear, clean and crisp. It's like flipping through a magazine where every image you see becomes your instant favourite. At least that's what it's like for me! The girl who runs this blog categorizes it as a 'scrapbook' of sorts for all the things she loves. It's filled with photos of rich materials, gorgeous details, stunning jewelry, and beautiful people. Whenever I'm in a bit of a fashion slump or need a quick fix of inspiration for what to put on that day, this is where I go!
6

Donteversaygoodbye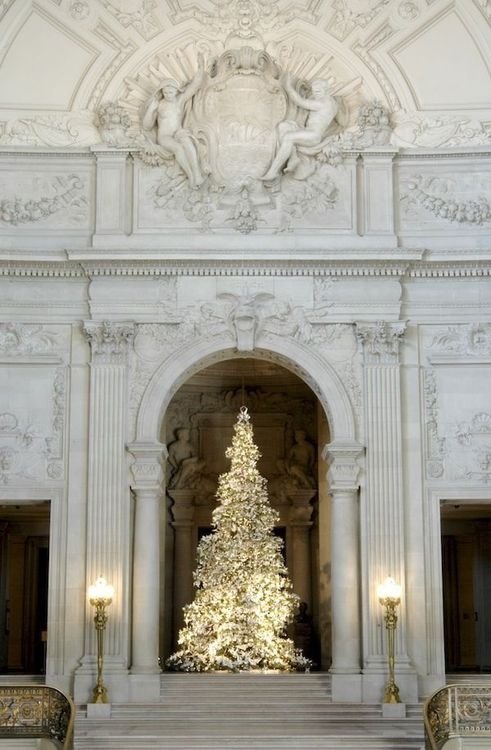 donteversaygoodbye.tumblr.com
This blog is classy all the way through. Every image, be it of a gorgeous building, a beautiful hairstyle, even a wild animal in nature, is beautiful. It's a beautifully curated blog, which makes it one of the best Tumblr fashion blogs to visit. Imagine if you had one of those inspiration boards, and the whole point of that board was to inspire your style. This blog is pretty much that. The best designers all draw their inspiration from nature, colours, architecture, and other designers as well. So the next time you're looking for a place to get daily inspiration from – whether it be style, photography, anything – take a look here.
---
7

Vogue-pussssy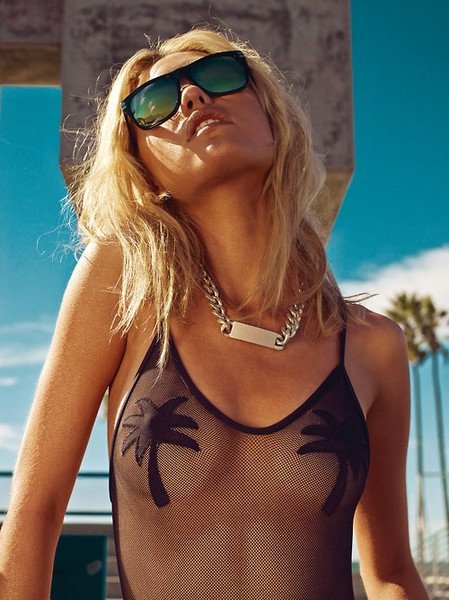 vogue-pussssy.tumblr.com
As Tumblr fashion blogs go, it doesn't get much more in-your-face as this. I imagine this is what Rihanna's Tumblr would look like if she had one, only with a lot more shots of herself and her great adventures! This blogger is a fan of Kim Kardashian, Beyonce, Riri herself, looking fabulous, and working out. All in all, looking through her blog will motivate you to get fit, look great, and just speak your mind. Because no matter how many how many people love her, she always gets some messages of hate and responds to them with class. Usually saying something along the lines of 'if you don't like what I have, just don't look at it anymore.' Gotta love a girl who stands up for herself!
So next time you need a fashion fix or a quick shot of inspiration, visit one of these blogs! Who knows, you might be motivated to start your own! What each one of these blogs reminds us of is that fashion is an expression of our individual style. It also shows us that it's about so much more than the clothes you wear; it's about how you react to life and what your outlook is on it. So tell me, what are some of your favourite Tumblr fashion blogs?
---
Comments
Popular
Related
Recent