We love celebrities for a number of reasons, but I mostly love them because they produce gorgeous looks you can copy at all of their red carpet events! At the Grammys a few weeks ago, several stunning celebs took the world by storm with their incredible dresses and outfits! Check out a few of the best celebrity grammy looks you can copy and modify to fit your own style.
---
1

Taylor Swift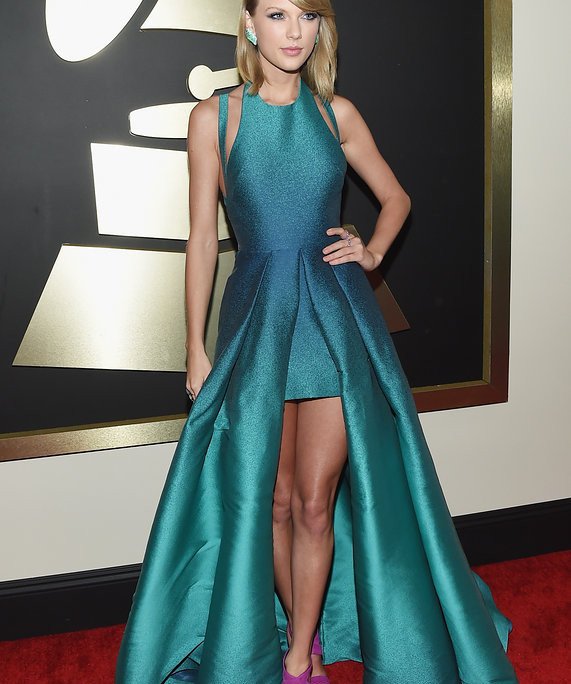 Taylor Swift is one of my favorite stars, and I have to admit that it's partially because of her keen sense of fashion! Her ombre teal dress was classy and edgy at the same time. The ombre pattern combined with sharp cutout made it super trendy! As spring approaches, this is an awesome look to copy; instead of a floor length teal dress though, a fit-and-flare teal ombre dress should do the trick!
---
2

Gwen Stefani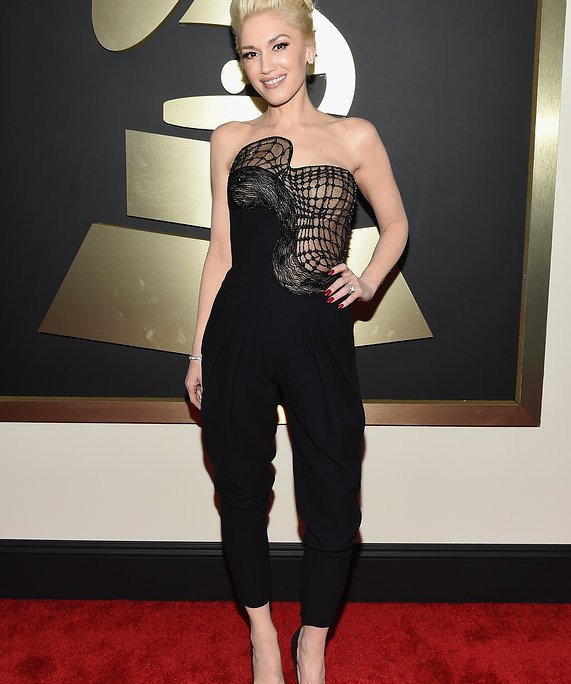 If there are any two things I love, it's Gwen Stefani and a chic, black jumper! Gwen pulled this look off effortlessly. It showed of here figure nicely, and paired perfectly with short black heels. Why don't you hunt for the perfect black jumper for your next night out?
3

Miley Cyrus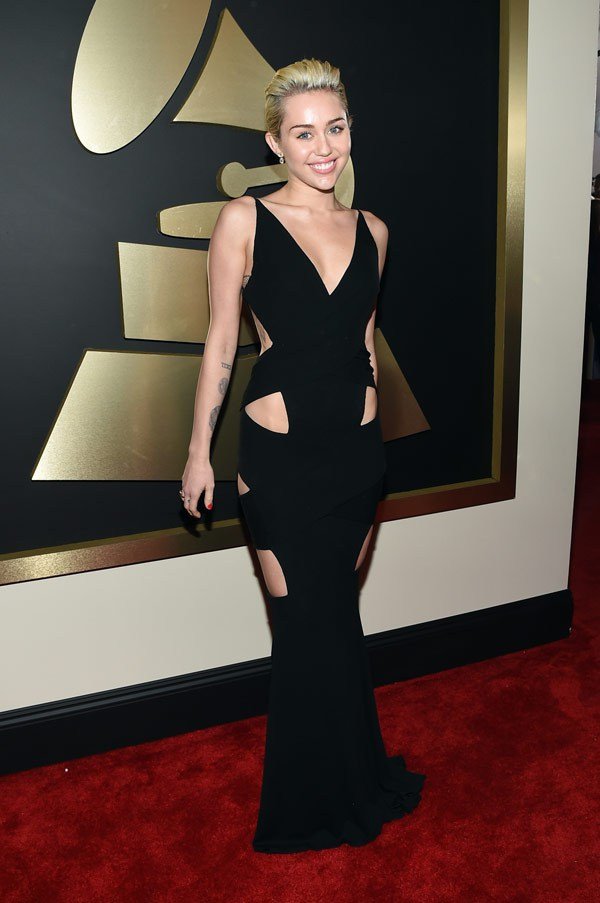 Right now, cut outs are super hot! And who doesn't love, or need, more than one black dress in her closet? Well, get a hanger ready because, at the Grammys, Miley showed off a gorgeous ensemble that you're sure to want to copy! This look is so elegant and formal, but a shorter version of it could easily be worn for a GNO!
---
4

Ariana Grande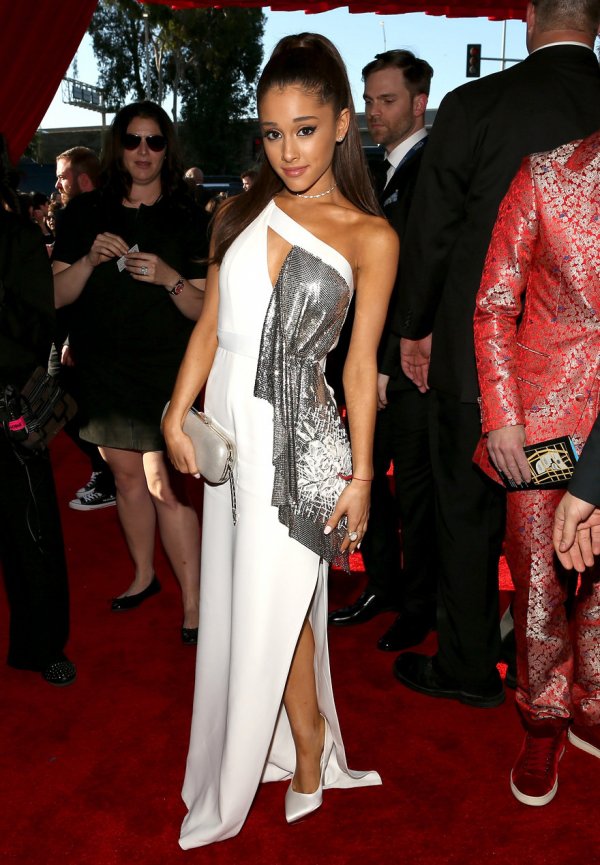 Ariana Grande didn't have any Problems looking fabulous at this year's Grammys! In her shimmery white, Romanesque dress, she combined old and new styles to look incredible! Try finding an off-the-shoulder look that's both classic and chic, and I guarantee you'll love it!
---
5

Jessie J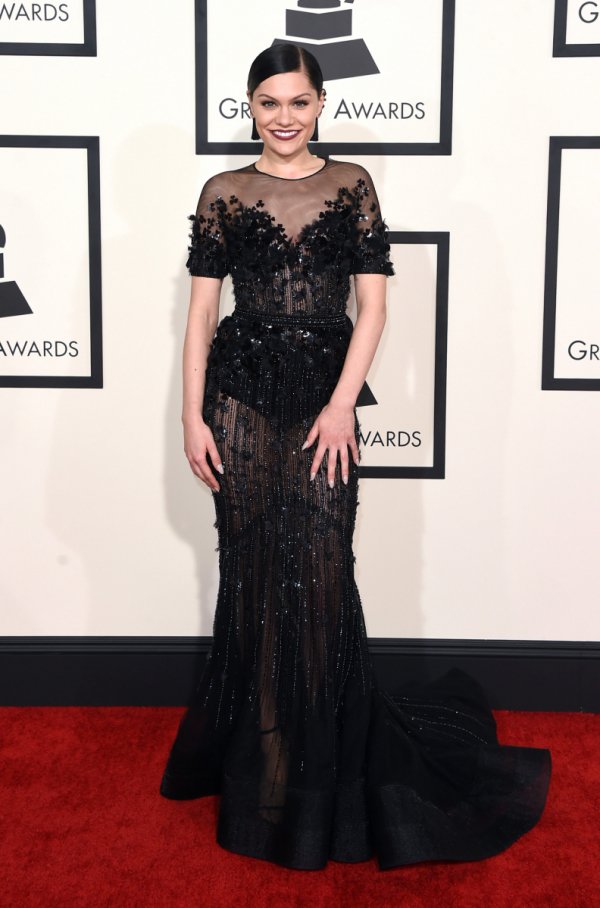 In this ensemble, Jessie J rocks a sexy black dress that's sheer in all the right places! Her legs, stomach, and chest peek through this beautiful look, which glistens in the right lighting. Find your own combo dress of sheer and onyx and I'm sure you'll look like a heartbreaker!
---
6

Anna Kendrick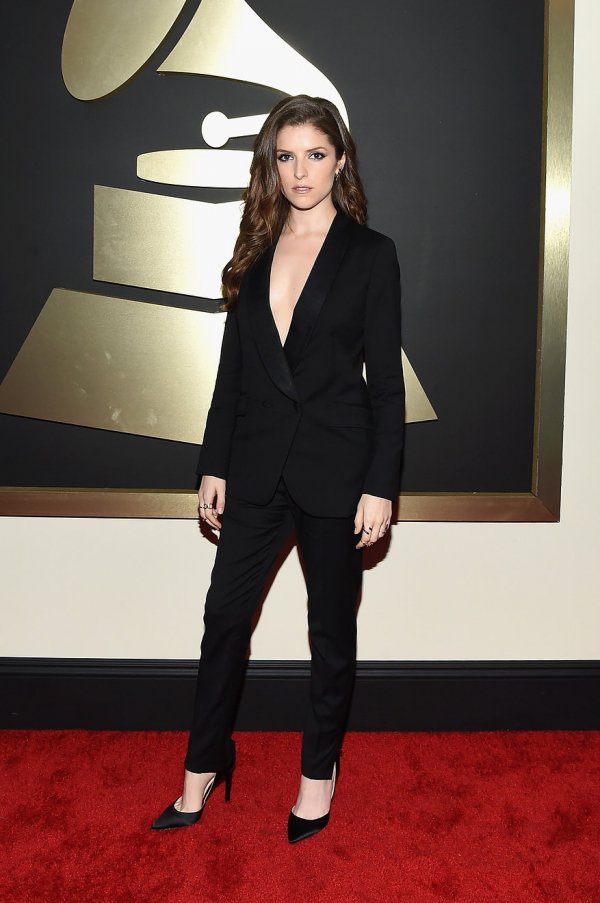 If dresses aren't your thing, don't sweat it! You can still slay in a well-fitted jumpsuit. In my opinion, Anna is one of the best dressed ladies of the night! Her fashion choice was bold and made a statement, yet looks reserved at the same time. If you have a formal event coming up, why not follow Anna's lead and rock a jumpsuit?
---
7

Bonnie McKee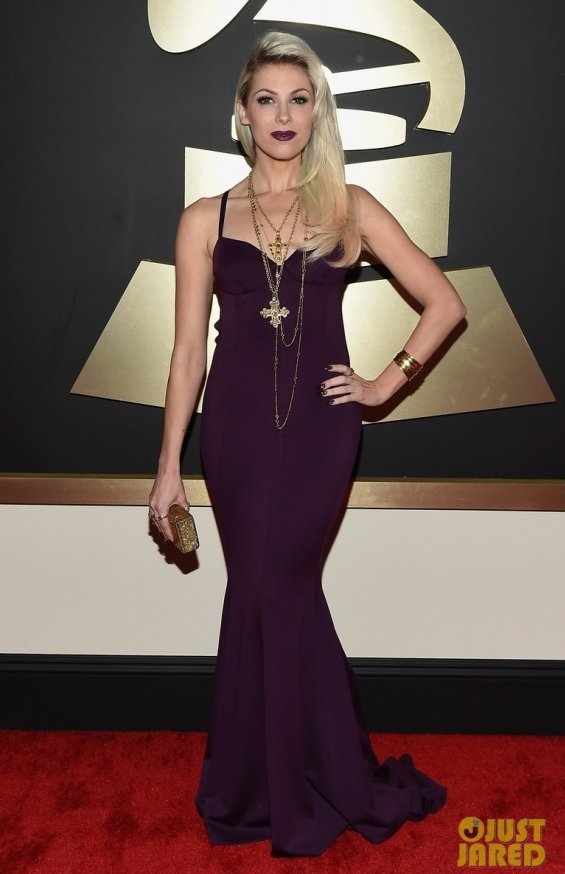 I honestly think I'm in love with the color of Bonnie McKee's Grammys dress! Plum is going to be a huge color this year, and for good reason! But not only is this dress's color attention-grabbing; its shape is form-flattering, and not so tight that it clings to all of the jiggly bits! For a nice evening out, a look like this wouldn't be too hard to recreate, and you'd certainly look spectacular!
I love being inspired by celebrity styles and watching them evolve as the years go by! Which celeb do you want to recreate? What other looks do you remember from the night?
---
Comments
Popular
Related
Recent