Layering tips for winter will help you achieve that artfully layered look with your outfits. This winter there are plenty of different ways to layer your outfits to create some truly on-trend looks. Whether you prefer light layers or heavy statement looks, there's no end to the choice you have when it comes to creating a layered outfit this winter. Get excited about winter fashion and check out the following cool winter layering tips.
---
1

Vests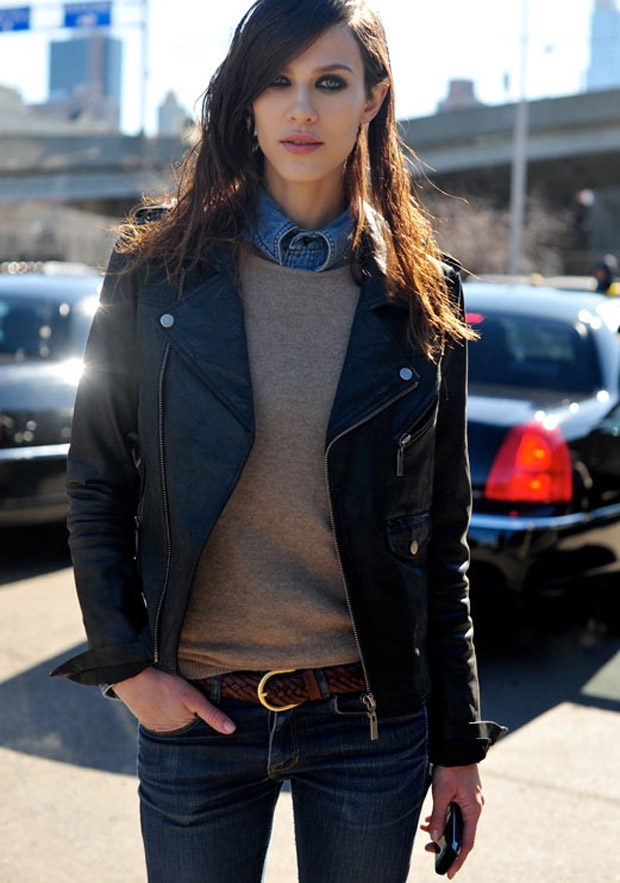 A must have layering garment this winter is the vest. Whether it's a leather motorcycle vest or a shaggy faux fur vest, they're your ticket to this winter's coolest looks. When it comes to layering tips for winter, wear your vests with long-sleeved knits or dresses to create a stylish off-duty look. Pair longline vests with things like skinny jeans and pants and shorter, cropped vests with dresses.
---
2

Jackets on Jackets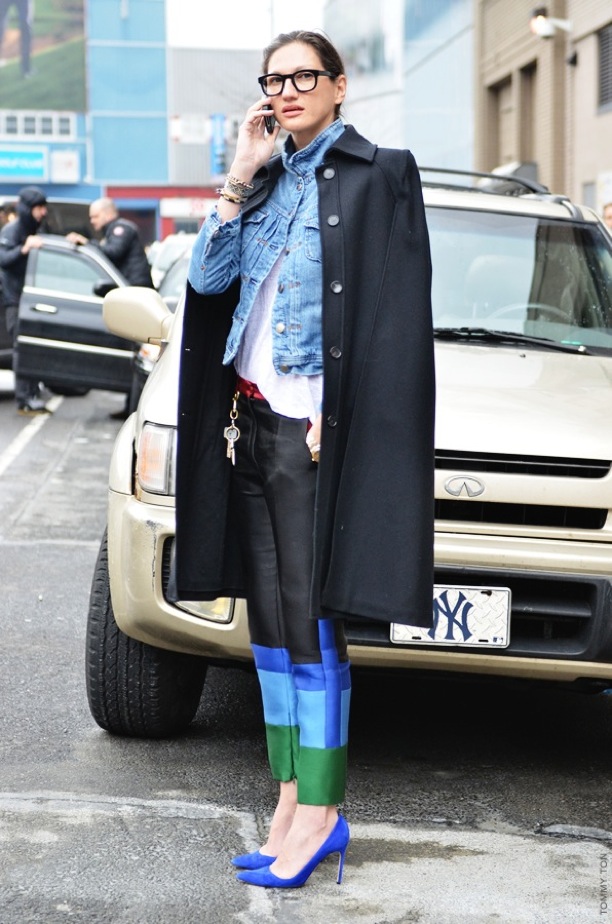 The most common layered looks often revolved around thin, drapey pieces. However, work a different angle this winter by putting together a more structured look. Instead of layering your knits and cardigans, try layering different styles of jackets instead. A fitted denim jacket, buttoned up and worn underneath a wool coat is one layered look that's proving to be very popular lately.
3

Cascading Hemlines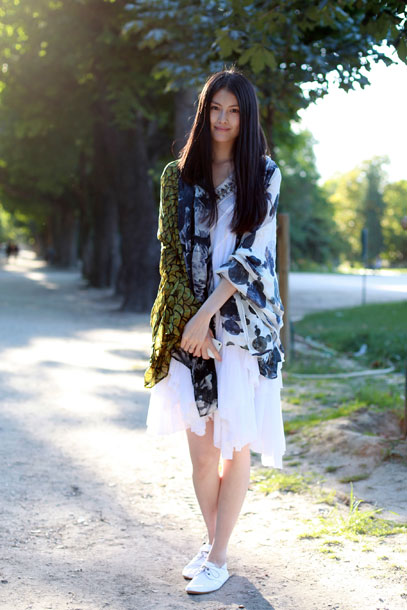 Work an artfully layered look by wearing an assortment of different length hemlines. Layer a few different length tops with skirts to create a flowing, cascading effect. If your outfit gets too billowy or voluminous, add some structure with a cropped jacket.
---
4

Long Gloves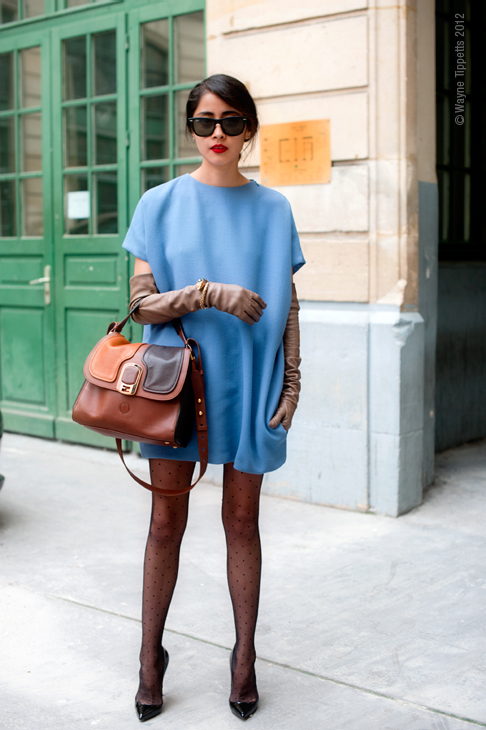 Long gloves are not only functional in winter, but they're quite the stylish accent. They're also the perfect solution for what to wear with those pesky cropped or three-quarter length sleeved jackets and capes. Wear them with thicker wool coats for a really sophisticated look.
---
5

Layered Jewellery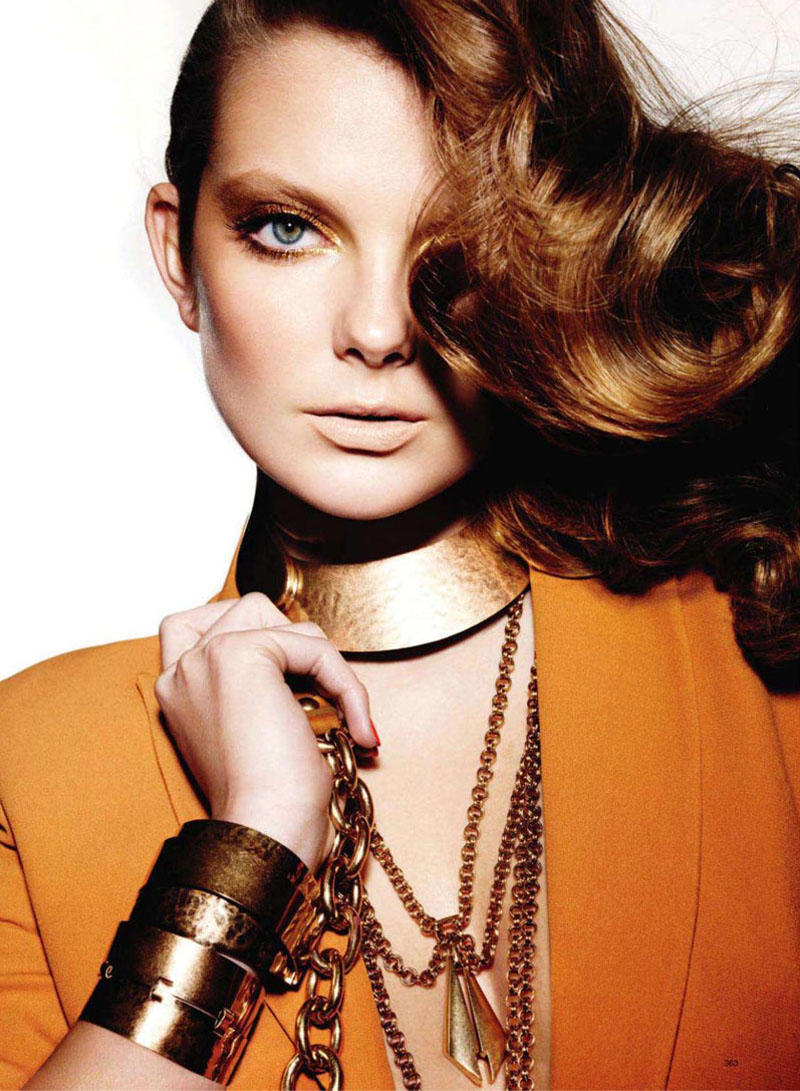 It's not just clothing that's getting the layered treatment this winter. When it comes to layering tips for winter, make it all about the jewellery. Try layering on a range of different length necklaces as opulent decoration, or even stacked rings or bangles for an artfully eclectic look. Don't be afraid to mix your metals either, as when done right the combination of silver and gold can look quite on-trend.
---
6

Trimmings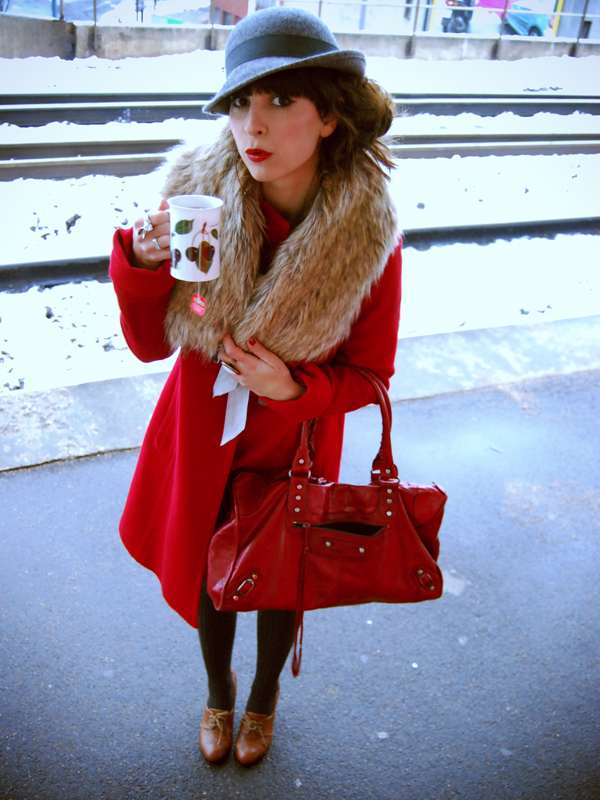 Sometimes when you're layering an outfit, certain details can get lost in the fold. Choosing outfits with trimmings such as lace ruffles or faux fur collars can help draw the eye to certain statement details. For example, a lace sleeve peeking out of a leather jacket can add some gothic glamour to an outfit. Choose one focal point and layer the rest of your outfit around it.
---
7

Colour

Work a different take on colour blocking by layering some colourful garments. Don't shy away from bright hues this winter – adding splashes of colour to your look will liven up an outfit. Just remember to choose complementary colours and limit it to two or three hues so that your outfit doesn't look like too much of an acid trip!

When looking at layering tips for winter, it always pays to do trial runs beforehand to make sure your outfits really work. These are just some ideas for you to consider when it comes to winter layering tips. What are your best layering tips for winter?
---
Comments
Popular
Related
Recent