Craft Gift Ideas may be an unusual choice. However, seeing as the craft movement is gaining popularity right now, craft gift ideas may be more fashionable than you once thought. Whether it's a DIY kit or a crafty looking accessory, it's a unique and thoughtful choice of gift to give. If you have a crafty friend that you need to buy a present for, why not take a look at the following craft gift ideas?
---
1

Wool and the Gang Pocket DIY Scarf Kit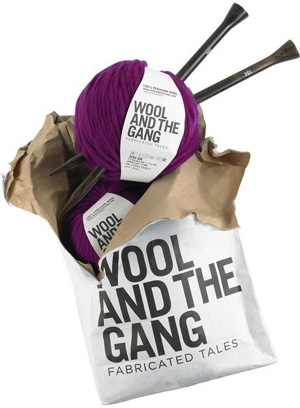 Price: $110.00 at net-a-porter.com
The fact that craft gift ideas have made their way to the fashion mecca that is Net-A-Porter is all the proof you need that craft is oh-so-fashionable right now. This DIY knitting kit has all you need to make a cosy scarf. It contains two balls of yarn, two scarf patterns, a pair of knitting needles, a sewing needle, and two patches.
---
2

The Colette Sewing Handbook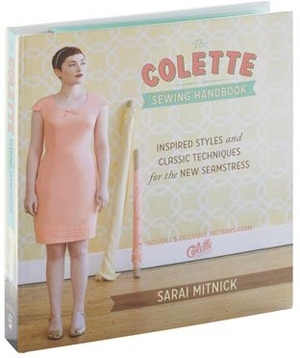 Price: $29.99 at modcloth.com
This book is perfect for sewing novices. This book not only contains patterns for a range of DIY designs, but also helpful tips on how to get the most of your sewing experience. This is a crafty gift idea for those who like to make their own clothes, or are interested in learning.
3

The Guerilla Art Kit by Kelli Smith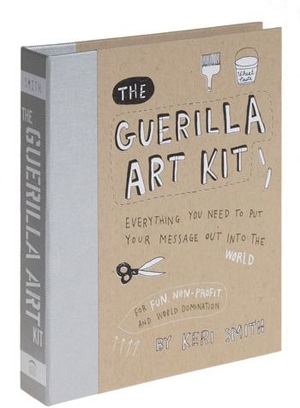 Price: $19.99 at modcloth.com
The Guerilla Art Kit is a fun read for art aficionados. It's full of covert art ideas, as well as a range of tips on safe and sustainable processes. From flower gardens to knit signs, this handbook is bound to get the creative gears going.
---
4

Do It Year-Self Calendar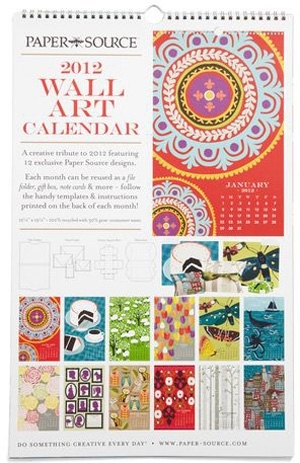 Price: $28.99 at modcloth.com
Give a gift with a twist with this DIY calendar. This colourful wall calendar features beautiful monthly prints which can be transformed into greeting cards, file folders, or gift boxes. It's the gift that keeps on giving, all year round.
---
5

Antik Batik Aden Embroidered Cotton Tote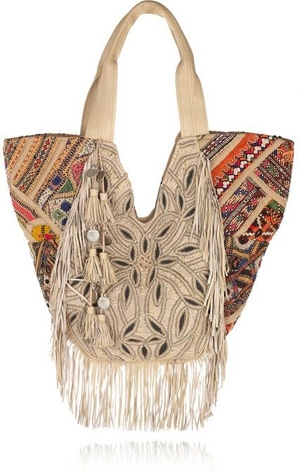 Price: $295.00 at net-a-porter.com
If your giftee is more of a craft lover than maker, then this cotton tote would make a lovely gift idea. It is hand crafted from sand cotton and features fringed suede trims and mirror embellishments. Each piece may vary, due to the design, so it's perfect for those who prefer unique and individual things.
---
6

DIY Furniture Book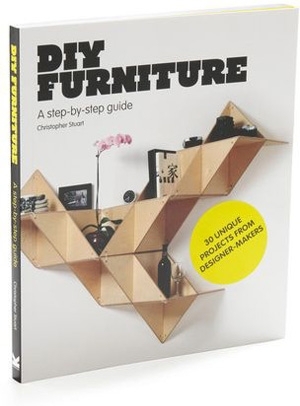 PricE: $24.99 at modcloth.com
This book contains thirty projects intended for the crafty homemaker and decorator. Each project is accompanied by easy-to-read instructions, step-by-step illustrations and colour-rich photographs.
---
7

Learn to Sew My First Quilt Kit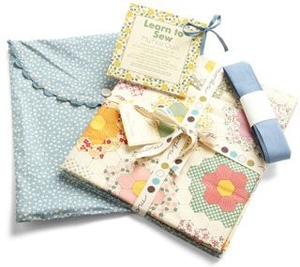 Price: $37.99 at modcloth.com
This is quilt kit is a quirky gift idea. It contains an assortment of floral fabrics, as well as instructions to help you create a one-of-a-kind quilt. It's a visually appealing gift that is sure to warm the heart.
---
8

Big Ass Box of Crafts Box Calendar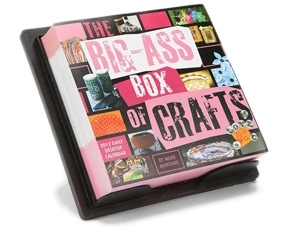 Price: $13.99 at urbanoutfitters.com
Learn a new craft everyday with this crafty calendar. Each calendar day features a new craft, printed with full colour images. Craft gift ideas like this are perfect for those who love to learn.
---
9

Pal around the House Pillow in Owl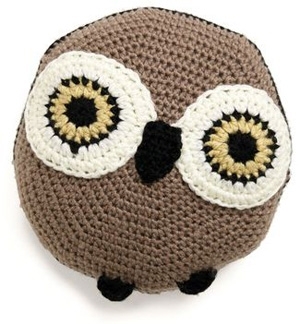 Price: $45.99 at modcloth.com
This owl-shaped pillow definitely has a homely, crafty vibe to it. It features an all-black back and brown knitted face. Craft gift ideas like this are perfect for the person who likes to decorate their home with crafty accents.
---
10

Chronicle Books Sock Knitting Kit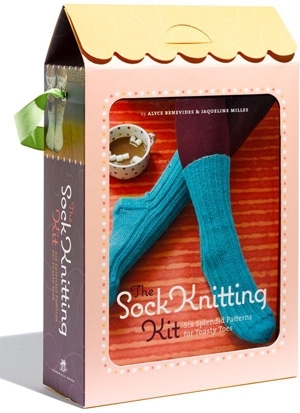 Price: $19.95 at shop.nordstrom.com
Knitting is an activity that is shaking off its dowdy image. This sock knitting kit comes complete with cotton yarn, knitting needles, instructions, and six sock patterns. Why give someone a pair of socks when they can gain the satisfaction of making their own?
When it comes to craft gift ideas, you have to think a little bit outside the box. Craft gift ideas aren't for everyone, but if you've got a friend who likes to DIY and get hands on, then these are just the ticket. What are your thoughts on these craft gift ideas?
Top Image Source: weheartit.com
---
Popular
Related
Recent