It seems that lately there's been a trend for cross accessories. Ranging from cross necklaces to shirts or even shoes, this fad has been seen in many women's fashion stores. You can display these accessories either in a subtle or bold fashion. Whatever your choice, check out these seven cross accessories that I recommend and see if they suit your fancy!
---
1

Shirts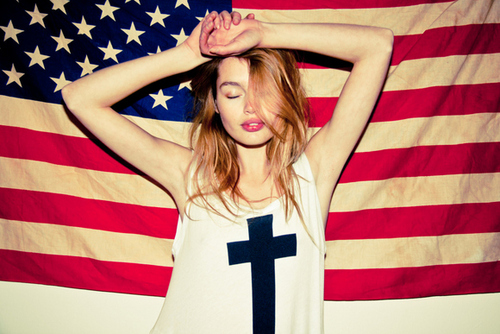 I recently purchased a shirt with a huge cross on it. It was a pink tank top, with a black, shimmery cross in the middle. The neat part about this light fabric shirt was that it included three chains hanging from the collar, giving the impression that it was one big cross necklace! There are other shirts on the market, ranging from cropped to incredibly blinged out. Pick one according to your style and rock it! I love this trend because shirts are not one of your typical cross accessories. They're bigger and bolder.
---
2

Bracelets

I've seen a lot of cross bracelets on the market lately. Most of them are leather with a rhinestone cross, but you can find other types available as well. I love stacking them with other bracelets or bangles to create an eye-popping look! If you're going for a more subtle look, a jewelry item, such as these bracelets, is definitely for you!
3

Earrings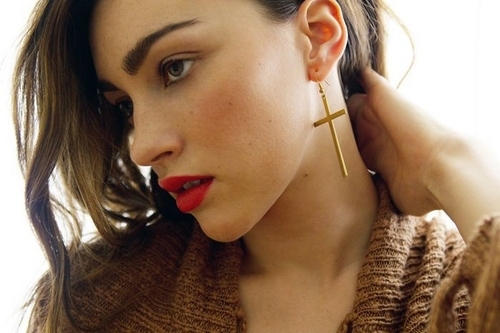 I want to get pair of cross earrings and I encourage you to as well, if you're in the market for some type of cross accessory! They have studs, dangling earring or even ear cuffs that don't require you to get a piercing at all; they just clip on!
---
4

Necklaces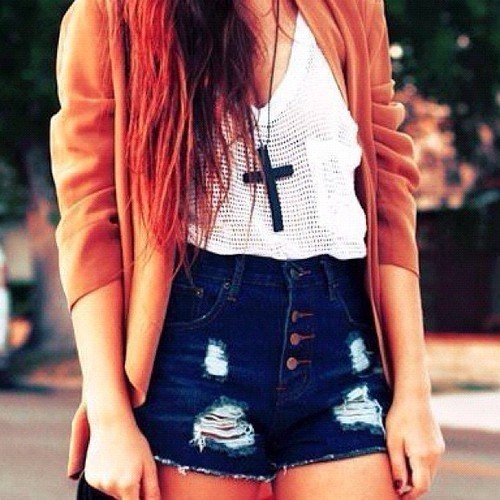 These accessories have been around a long time! I have many of these from when I was younger; I still wear them occasionally! Now, the trend with cross necklaces is for the cross to be sideways, not vertical. I'm not quite sure why this trend has caught on because I don't mind the vertical positioning, but it seems to have spread, especially with bracelets, rings and the like! But, don't worry, ladies, if the horizontal cross is not for you, they still have plenty of the traditional necklaces available too!
---
5

Handbags or Wallets

Similar to shirts, wallets and handbags have a cross either bedazzled or embroidered on the front. This is definitely a go-to item if you want to make a big statement with your accessory. If you keep the rest of your outfit neutral and add a pop of color with a handbag featuring a sparkly cross, you'll definitely stand out (in a good way!).
---
6

Jeans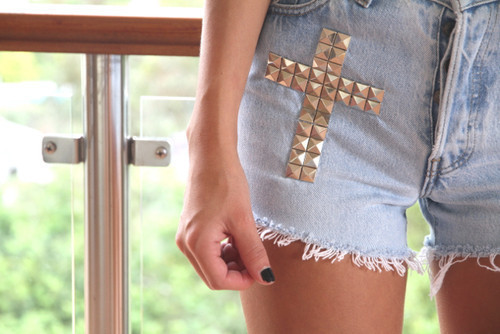 Cross print on jeans are quite common, especially on the back pockets. Most of the time, these crosses are so elaborately decorated that they may not even look like crosses! Often times the design is embroidered or glitzed up with studs or rhinestones. Go with whatever design you like to suit your personality.
---
7

Rings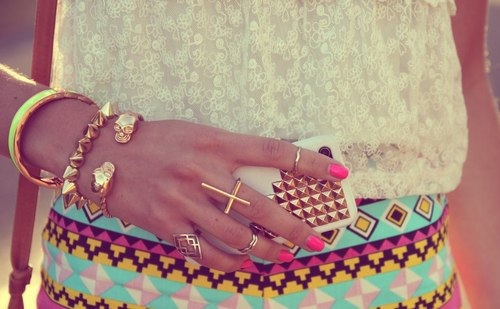 If you're looking for something less flashy than a shirt or a handbag, purchase a cross ring! They come in the typical vertical alignment, but also horizontal as well. You may also find two finger rings! Size varies too so you'll be sure to find the perfect ring that suits your taste. You can find them at any local jewelry or fashion store. Just shop around for the best deal.
So, ladies, which one of these accessories are you going to rock with your outfit? Do you have any other accessories to suggest?
More
---
Comments
Popular
Recent