I predict that star sign inspired accessories will take off in a big way this season. Designer brand Charlotte Olympia recently released a collection of shoes and bags inspired by the various star signs of the horoscope. Many of her past designs, most notably her cat-face slippers, have become must-have accessories. If her trend-setting ways are anything to go by, then expect to see star sign accessories popping up on store shelves very soon. Take a look at the following star sign inspired accessories.
---
1

Horoscope Suede Slippers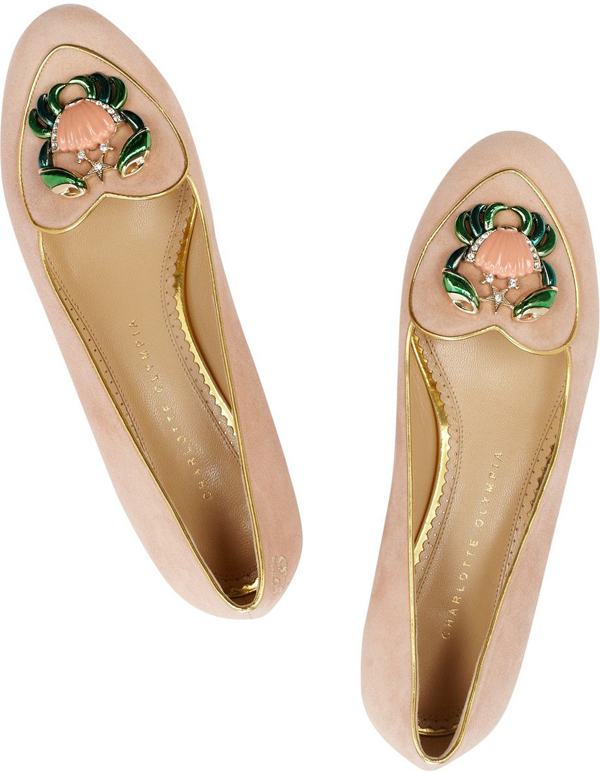 First up on the list of star sign inspired accessories are these suede slippers by Charlotte Olympia. There are 12 styles in the collection, one for every zodiac star sign. The slippers come in a range of colours and feature jewel-like zodiac charms. They're extremely expensive at $695 but knowing how trend-setting Charlotte Olympia is, more affordable 'inspired' versions are bound to pop up in no time.
2

Libra Perspex Clutch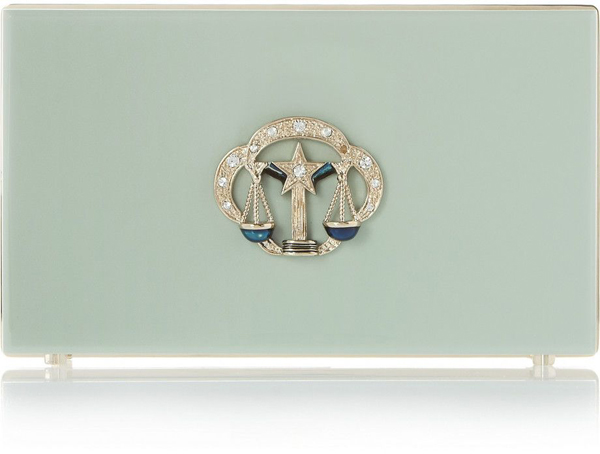 Got cash to splash? Then maybe you'd like a matching clutch for your Charlotte Olympia suede slippers? I wish! One of these perspex clutches, like the Libra version pictured here, will set you back a whopping $995. My tip? Create your own DIY version by gluing a star sign charm onto a simple box clutch.
---
3

Long Lion Necklace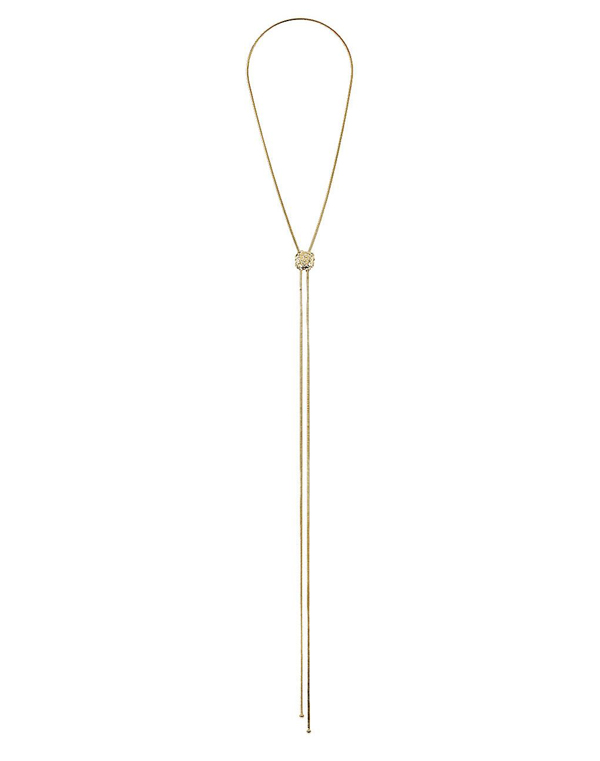 Are you a Leo? Then maybe accessorise your outfit with a few lion-themed accessories. This long lion necklace from Topshop is just one way to add some star sign inspired jewellery to your outfit. Pop it on over a silky blouse for a relaxed look. Star sign themed jewellery has been around for ages now, so add a lucky charm or two into your jewellery mix.
---
4

Zodiac Print Scarf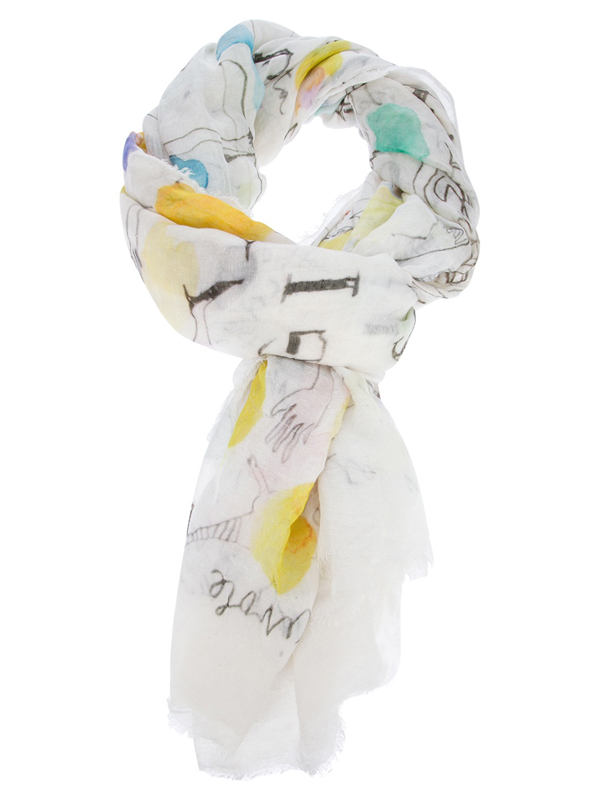 Instead of just sticking to one star sign, why not wear all of them? Well, you can if you pick up a scarf similar to this zodiac printed one from Farfetch.com. However, it is pretty pricey at $350. You can find similar zodiac printed scarves by Sir Alistair Rai for around $100 or you could always try your hand at eBay for more affordable, vintage zodiac printed scarves.
---
5

Arrow Bracelet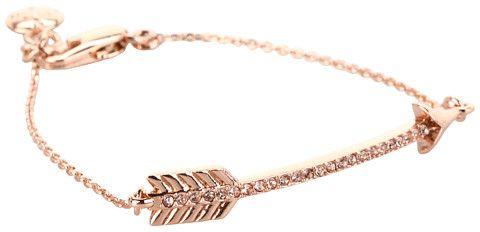 Were you born under the star sign of Sagittarius? Then how about an on-trend arrow bracelet or cuff? Sagittarius is signified by the archer, so arrow accessories definitely fit with the theme. This bracelet by Juicy Couture costs $42 but you can find cheaper versions at places like Forever 21, Topshop, and Free People.
---
6

Scorpion Necklace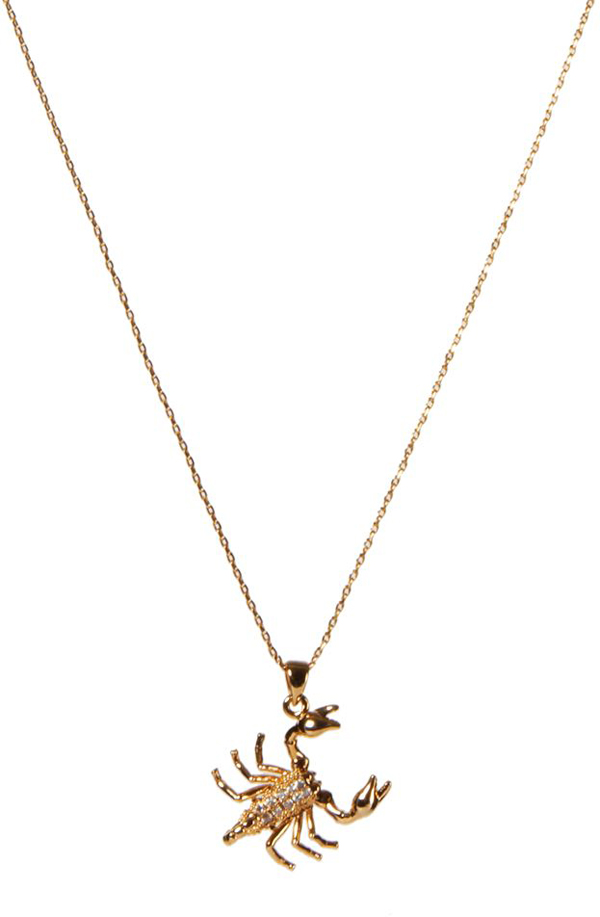 This is another star sign inspired piece of jewellery to add to the list. If you're a Scorpio then a scorpion charm necklace is a quirky way of showing so. Or, you know, you could just wear the necklace if you have a soft spot for scorpions. This necklace will set you back around $30 from ASOS.
---
7

Zodiac Knuckle Rings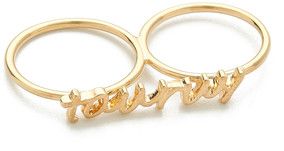 Spell out your star sign with these zodiac inspired knuckle rings. They're by Jules Smith and will set you back around $70 from Shopbop.com. They're equal parts elegant (the delicate design, the cursive lettering) and edgy (they're knuckle rings!). Mix them in with your normal everyday jewellery for something a bit different.
Now you can accessorise your outfit to match your horoscope. Do you follow your horoscope or take your star sign seriously? What do you think of these accessories?
---
Comments
Popular
Related
Recent