COMMENT
We are officially in the last full month of summer but don't put your summer clothes away just yet, there are still some sunny days ahead of us. One summer staple is a maxi dress because they are comfortable, easy to wear, floaty, fun, and even whimsical. Maxi dresses come in bold print, bright hues and they can be worn to BBQ's, festivals, and dinner parties. Here are some cute maxi dresses that you need in your summer wardrobe.
1. Ruched Tank Maxi Dress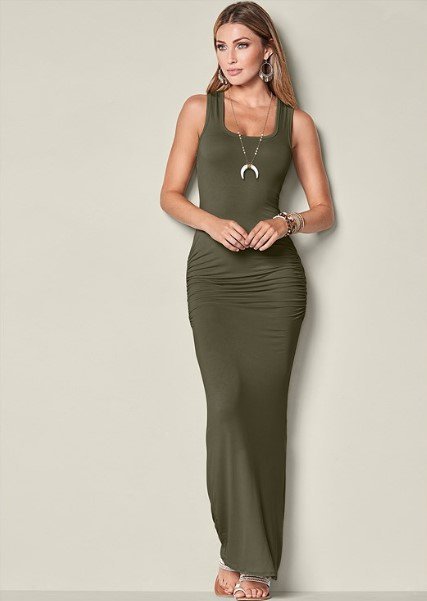 Simple maxi dress is designed with ruched detailing on each side which contributes to its slim silhouette. The tank dress is a wardrobe staple for you during the warmer months.
Plait Detail Maxi Dress
Explore more ...