It's about time for Renaissance Faires to really start gearing up, so I've been on the lookout for amazing Ren Faire costumes. I love going to the Faire, and I'm sure many of you do as well! If you need a little inspiration for your next look, there's a world of truly exquisite Ren Faire costumes out there. Whether you want to be a wench, a pirate, a faerie, a knight, or a wizard, check out these incredible looks!
Table of contents:
1

Tapestry Vests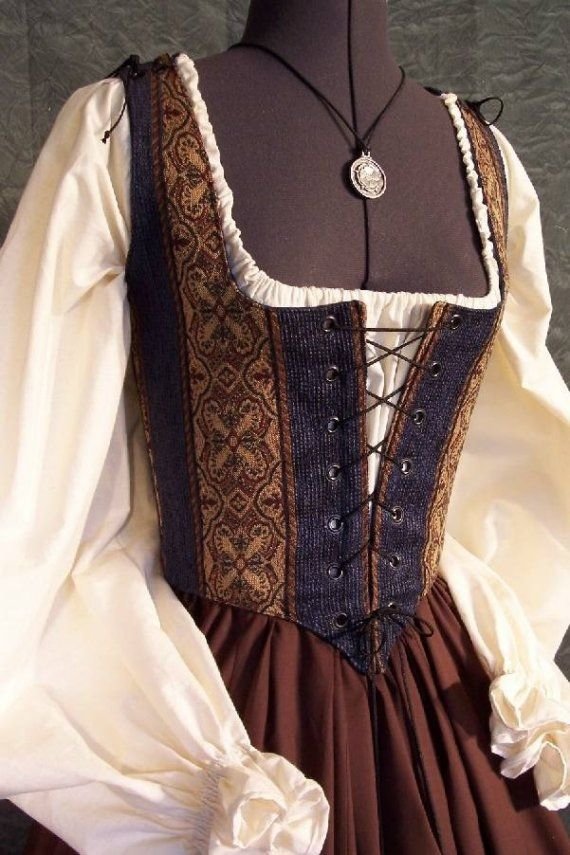 Via Renaissance Faire Maiden Wench Bodice ...
Not all Ren Faire costumes have to be totally epic. You can choose a simple tapestry vest over a skirt, especially if your festival is in a really hot or humid location.
2

Gypsy Flair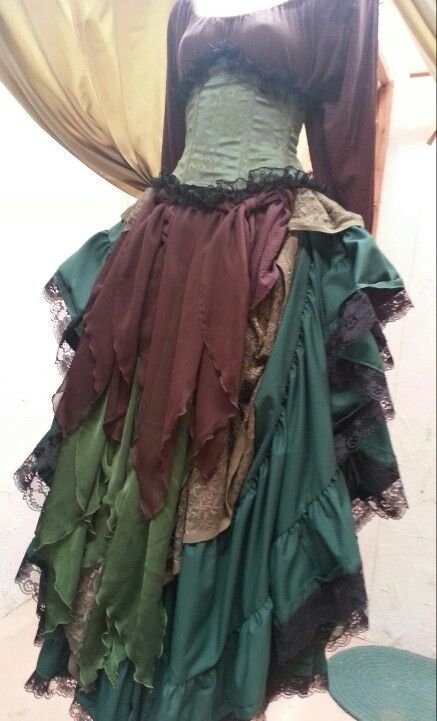 Via Gypsy
At any Faire, you'll see lots of gypsy costumes – and you'll see lots of them here as well. The great part is that they're easy to make yourself.
3

Buccaneer Beauty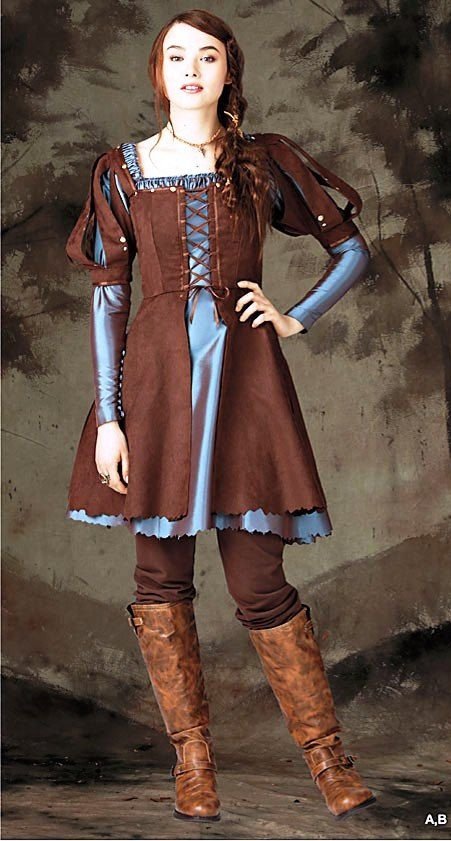 Via Unavailable Listing on Etsy
Not quite a pirate, not quite a buccaneer either, but this is a great costume. It's lighter, comfortable, cool, and definitely cute!
4

The Pirate Mainstay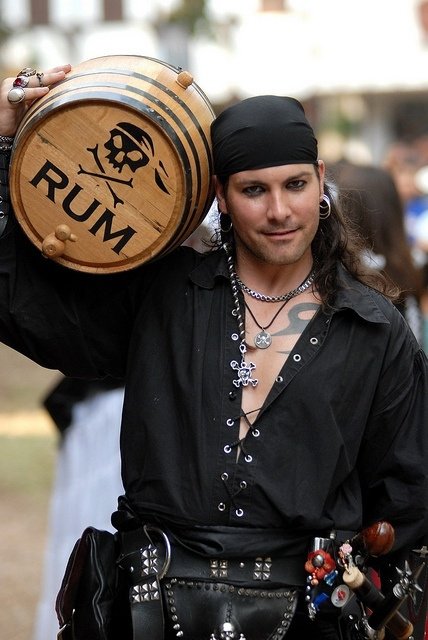 Via flickr.com
Faires are filled with pirates too, both male and female. If you need an idea for your boyfriend, spouse, or guy friend, make him channel Captain Jack Sparrow!
5

Half Wench, Half Faerie

Via Renaissance FAIRY Gown Dress costum ...
A costume like this is really versatile, and it also promises to feel comfortable in the heat. I love the colors!
6

Katniss Cool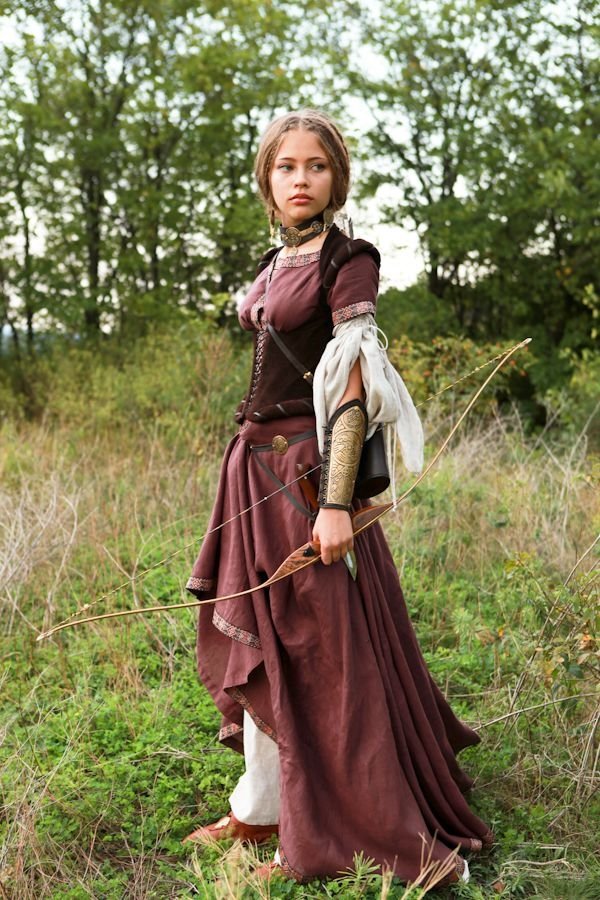 Via The Archeress
Ready to channel your inner archer? This is what Katniss would look like back in medieval days, don't you think?
7

Patchwork Pretty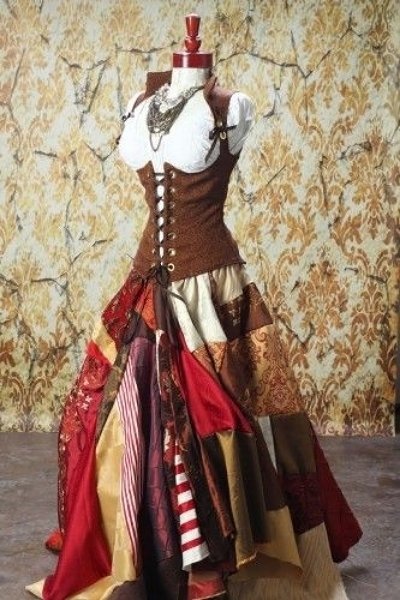 Via Full Length Patchwork Skirt in ...
This is just gorgeous, and it looks so fun! Again, if you're skilled with a needle and thread, you could easily make your own patchwork skirt.
8

Renaissance Witch Dress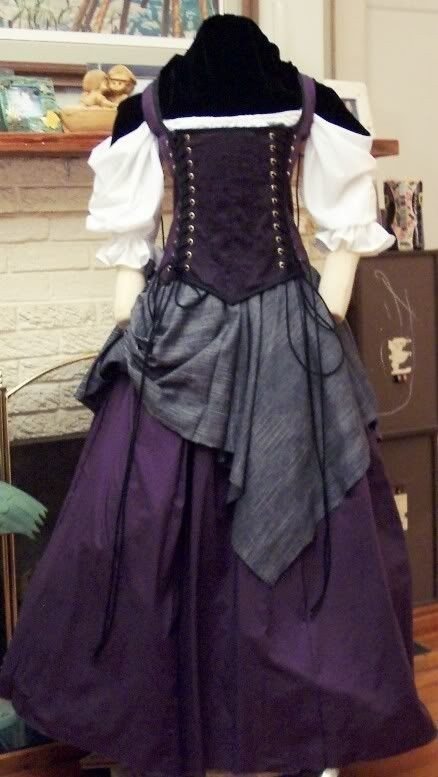 Via Renaissance Corset Dress purple Witch ...
Though this is called a witch dress, I don't see anything particularly witchy about it. I do, however, think the color is gorgeous, and wonderfully royal – which is just what you need at a Ren Faire!
9

Medieval Dream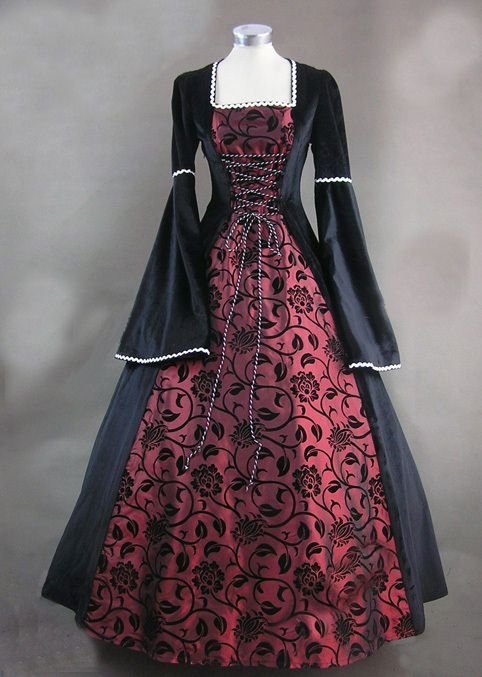 Via Costume Hire - Complete Costumes
Looking to hit up the Faire as a true lady of the court? You definitely need to think about costumes with velvet, elegant prints, and rich colors.
10

Hips Don't Lie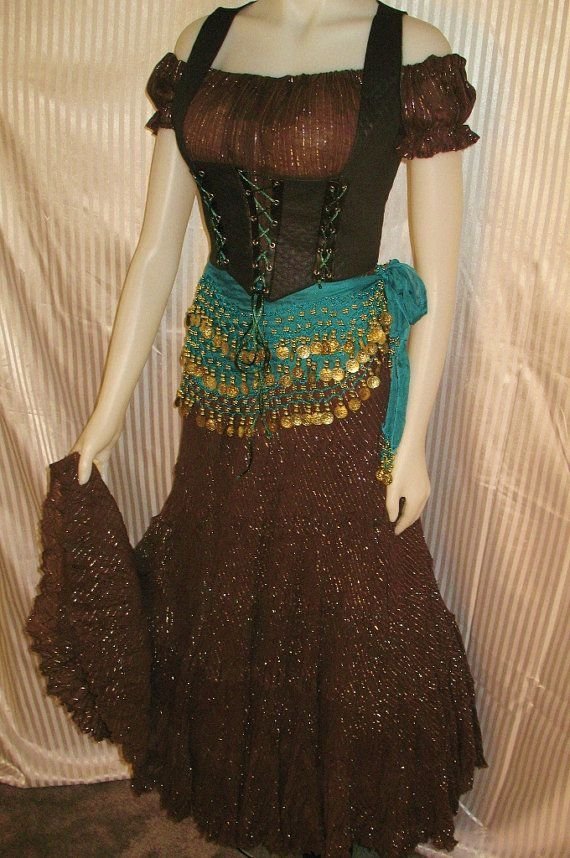 Via Unavailable Listing on Etsy
Here's another gypsy costume, completely made by the sash around the waist. You know you'd be working your hips, just to hear the jingle!
11

Robin Hood Costume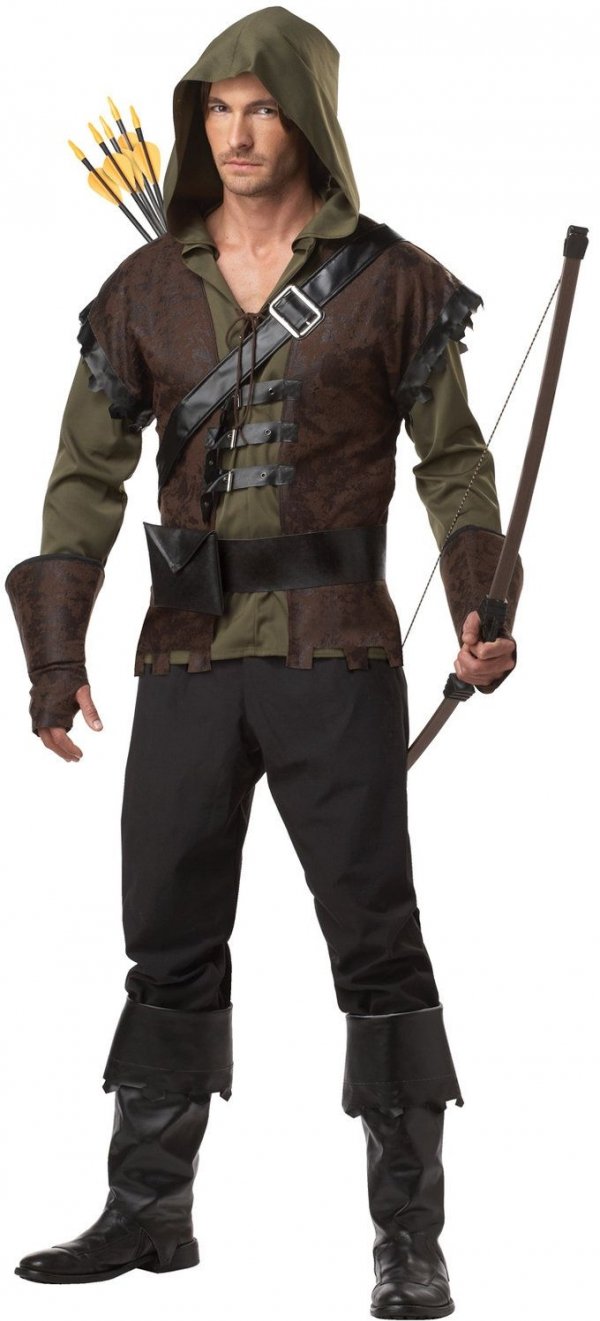 Via Sherwoods Robin Hood Adult Costume ...
Here's another one for the lads. Robin Hood inspired looks are always popular, but there's no reason you can't dress up as the Princess of Thieves yourself.
12

Lady in Waiting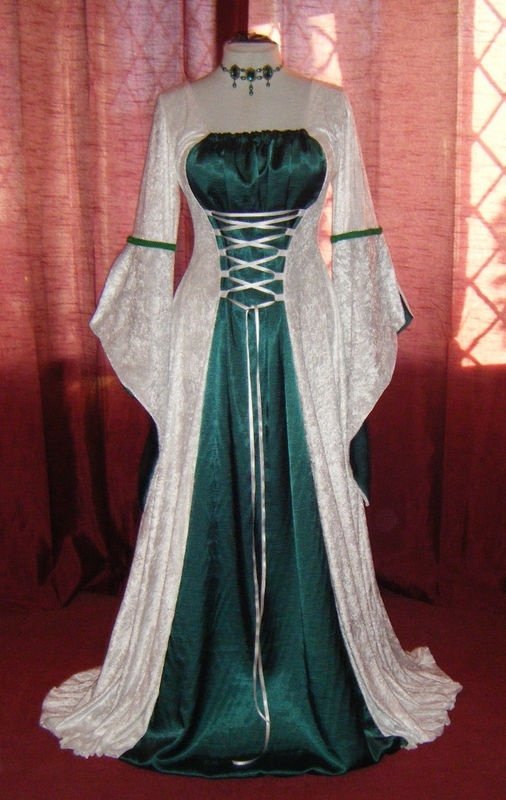 Via cgi.ebay.com
The colors, the material, the silhouette … don't you love this dress? Even the suggested jewelry is fabulous!
13

Peacock Fairy Renaissance Costume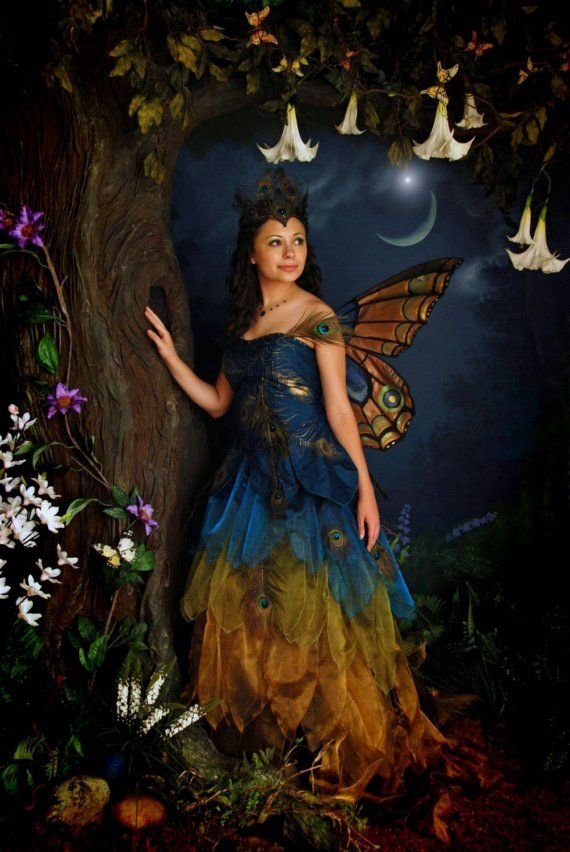 Via Peacock Fairy Queen
From the wings to the color scheme, this costume nails the fantastical element found at Ren Faires. Wings are always a big hit anyway, and the lightweight quality is perfect for late summer and early fall.
14

Renaissance Pirate Maiden Wench Gown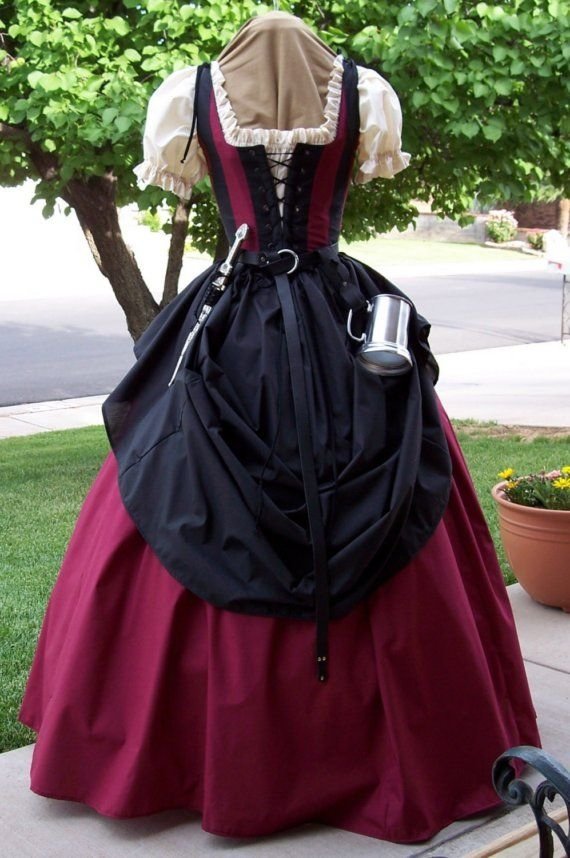 Via Renaissance Pirate Maiden Wench Gown ...
Well, even pirate ships need their wenches, you know. Besides, that dagger lets all the salty sea dogs know not to mess with you.
15

Common Couture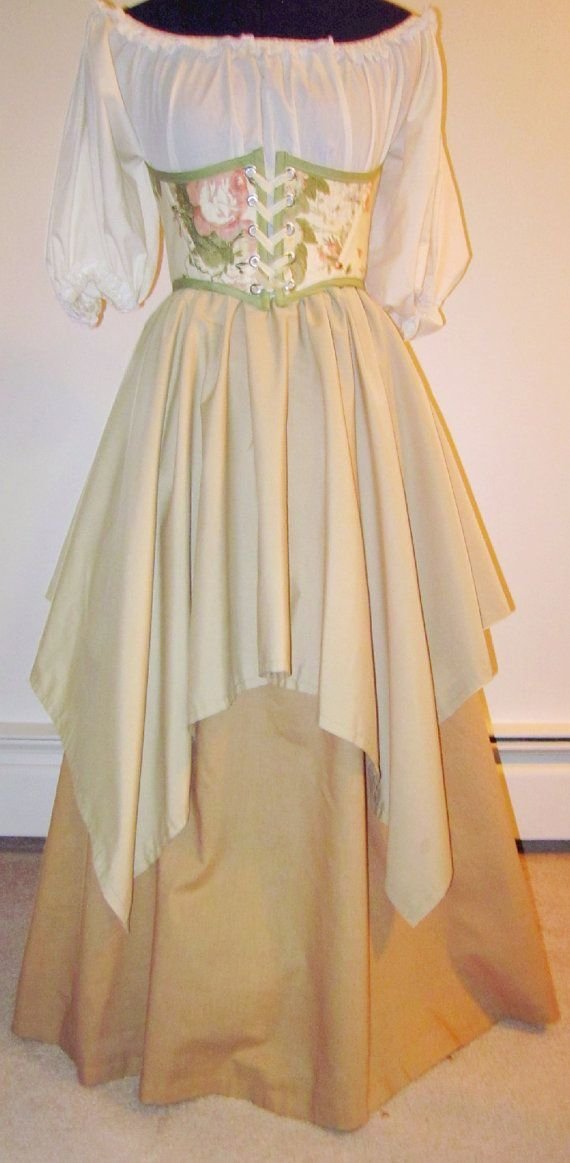 Via Renaissance Overskirt, For Re-Enactment, Larp, ...
There's no saying you have to go all-out, even when you're dressing up. Go with something light, casual, and without all the frills. You'll look like a villager while still impressing your fellow festival goers.
16

The Perfect Pirate Frock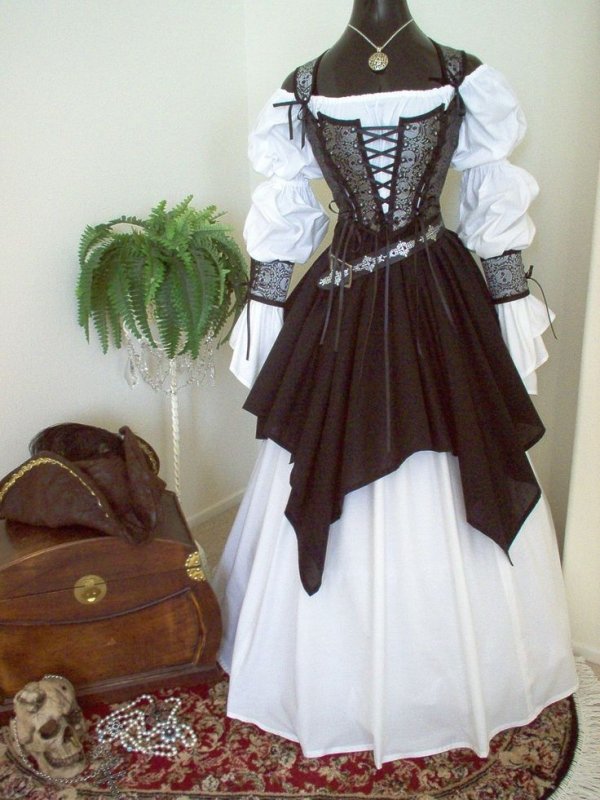 Via Gray Black Skulls Pirate Wedding ...
If you want to be the baddest pirate on deck, something like this is both gorgeous and edgy – from a medieval perspective, of course.
17

Autumn Glory Faerie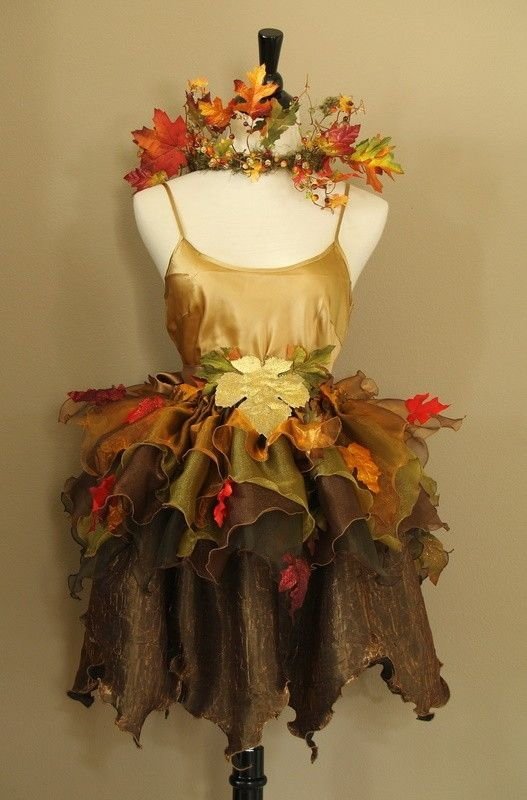 Via Items similar to Autumn Glory ...
This is such a beautiful costume! It's ideal for fall Faires, but the design is lightweight enough for hot weather as well.
18

Peasant Chic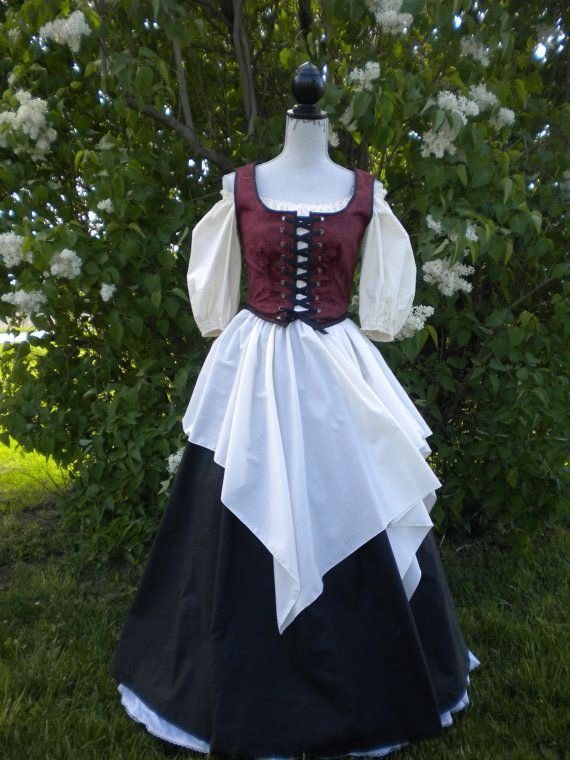 Via Complete Renaissance Costume, Corset, Chemise, ...
Casual peasant garb is both beautiful and comfortable. Something like this is easy to put together, but very effective.
19

Flamenco Fab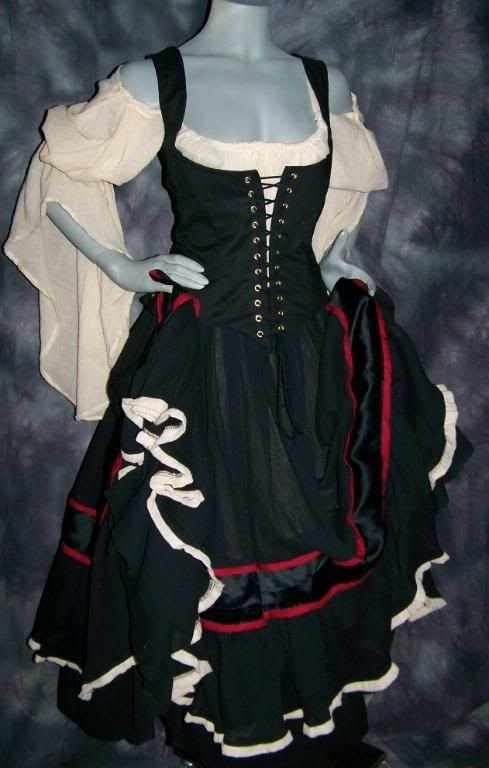 Via Gypsy Renaissance Pirate Gown Dress ...
Although this is perfect for a wench, a gypsy, a pirate, or various other characters, I think there's some serious Flamenco flair in the skirt.
20

Renaissance Fairy Costume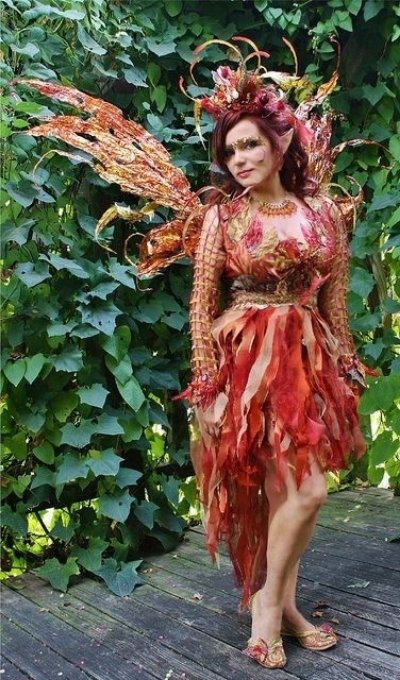 Via fire fairy renaissance costume
Fairies, faeries, nymphs, pixies – call them what you will, this works for all.
21

Swashbuckling Style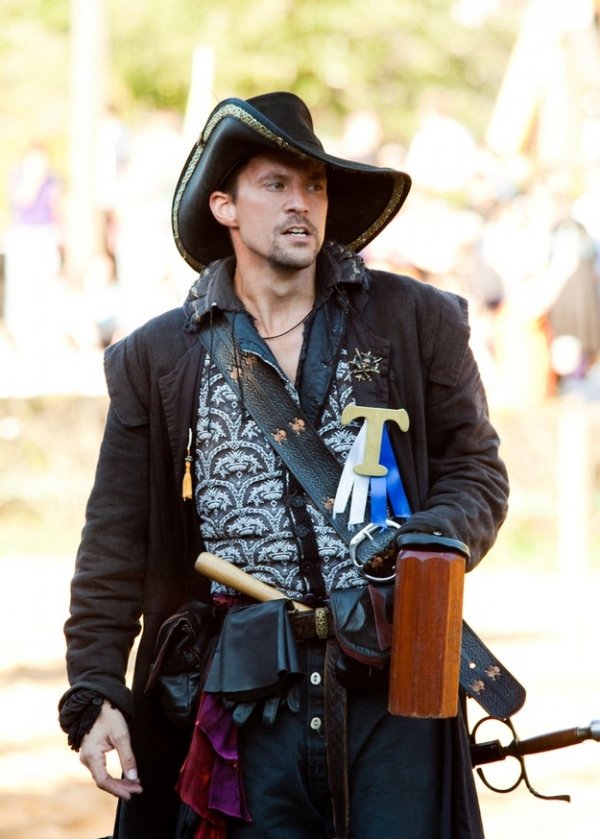 Via Community Post: 22 Things Renaissance ...
Pirates really are popular, but it's not hard to see why.
22

Renaissance Royalty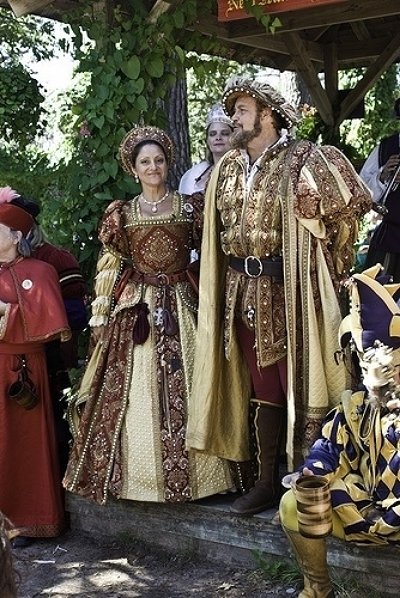 Via Texas Renaissance Festival Costumes
You might not have the prestige of being a member of the royal court, but you can still dress like it. Why not bring your beloved and dress as a royal couple?
23

Court Couture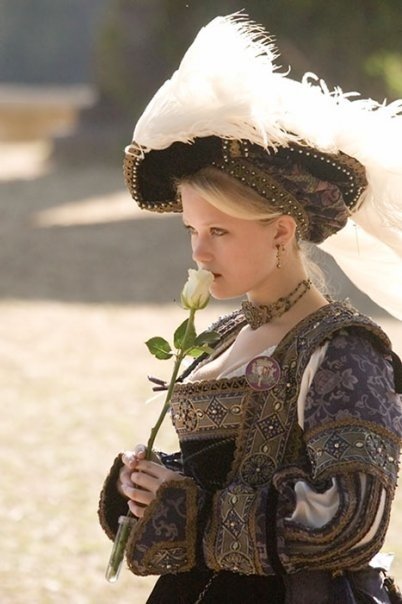 Via SCA
Of course, if you can snag a part in the court, you need to dress the part. Royal looks are marvelously fancy!
24

Celestial Garb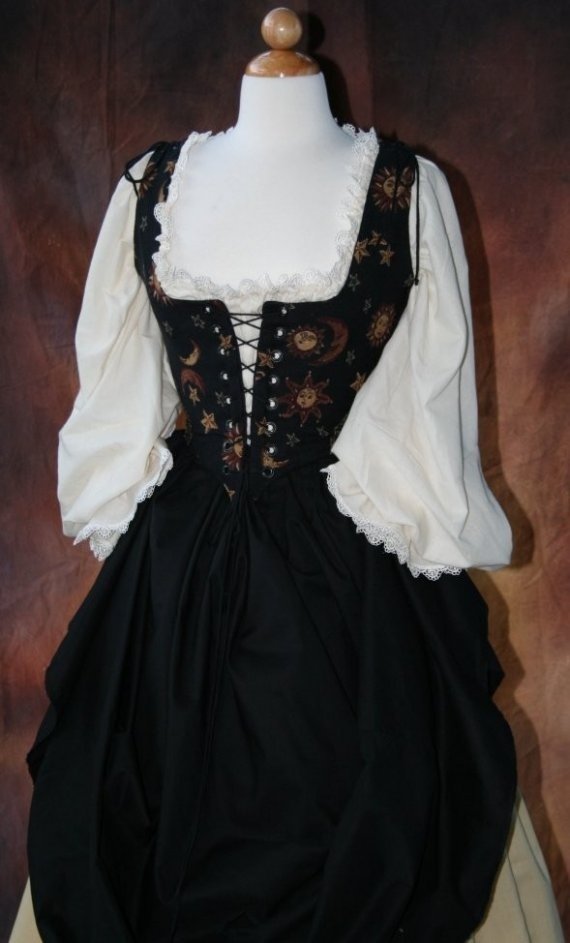 Via Items similar to Renaissance Faire ...
Anything that showcases the moon and stars will look fantastic and fit right in. A traditional frock, with corset and chemise, is the perfect vehicle for the motif.
25

Couple Costume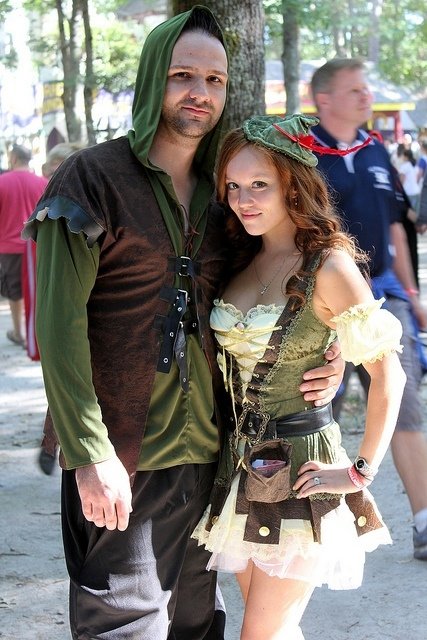 Via IMG_1123
This ain't your momma's Maid Marian! But seriously, couple costumes are fun, and a few inhabitants of Sherwood Forest are always welcome.
26

Renaissance Fairy Costume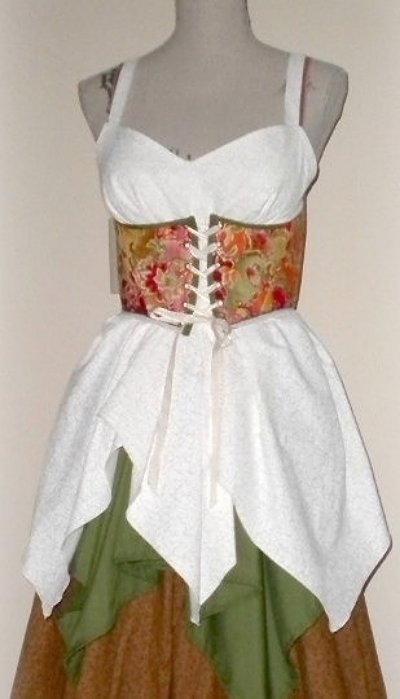 Via Fairy Corset Costume Custom Made ...
This is a fab fall look as well, but does indeed work as a fairie costume as well.
27

Red, Red Wine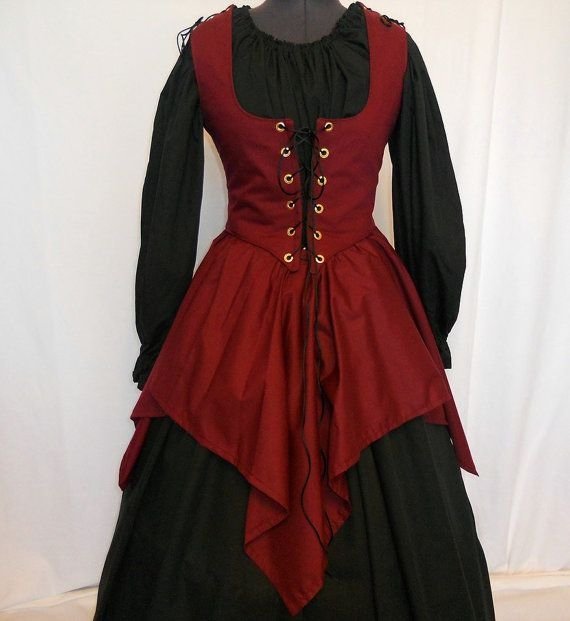 Via Medieval Dress - Gorgeous Renaissance ...
Dramatic colors always look wonderful at the Renaissance Faire. Choose something like this lovely shade of wine red and you're sure to be a standout.
28

Fancy Free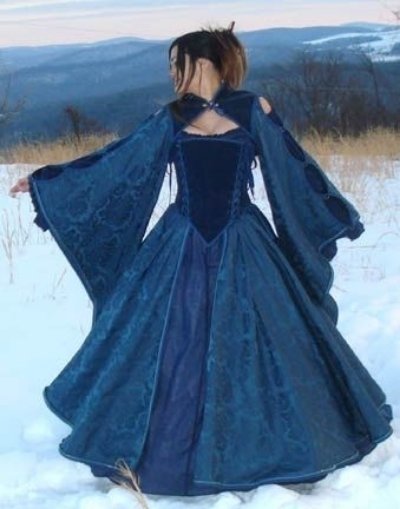 Via Moresca Clothing & Costume
The work on some of these costumes is just amazing. What would your character be if you wore this?
29

Court Gown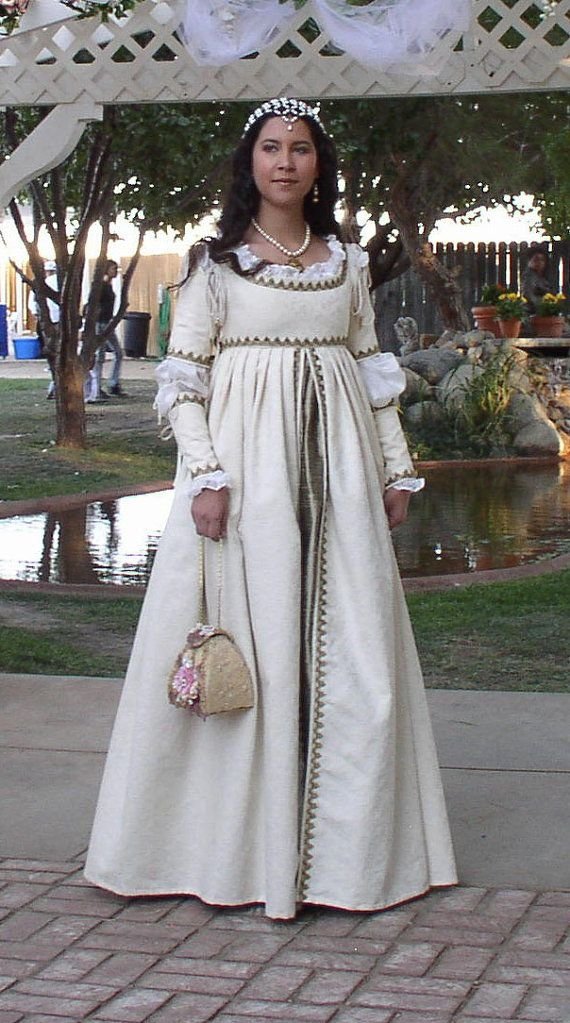 Via Italian Renaissance Faire Medieval SCA ...
Again, you don't actively need to be in the court to dress like it. Of course, in something like this, you might get asked to serve during the next season.
30

Ravishing Rag Skirt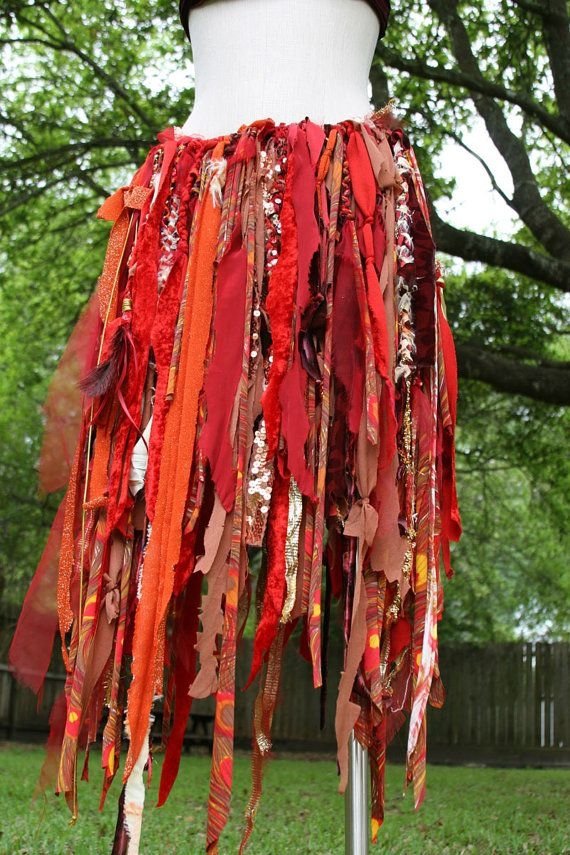 Via Dream Bohemian Gypsy Fairy Festival ...
If you don't want to get fully dressed up, pick a single, interesting piece – like a rag skirt, which lends itself well to gypsies, faeries, nymphs, and pixies.
31

Riding Outfits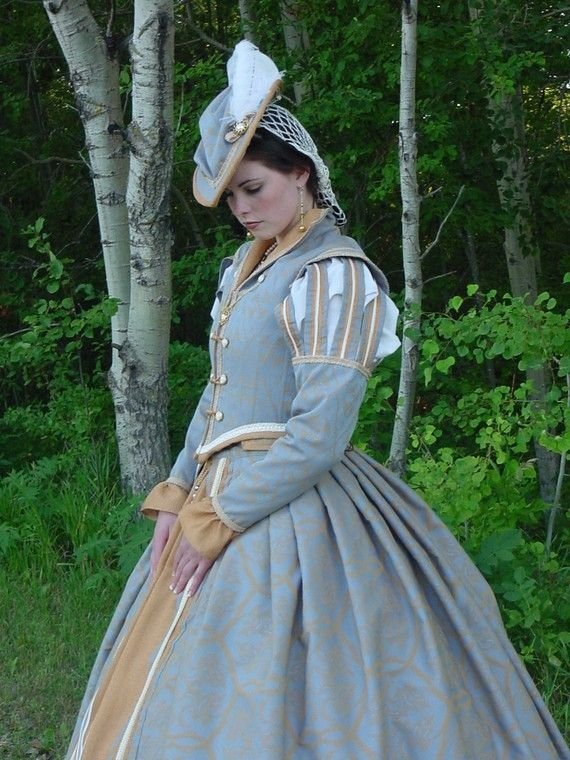 Via CUSTOM Tudor Court Renaissance High ...
Equestrian-esque options work wonderfully well at the Faire as well. If you choose a more authentic route, then an ensemble like this will wow the crowd.
32

Mermaid Inspired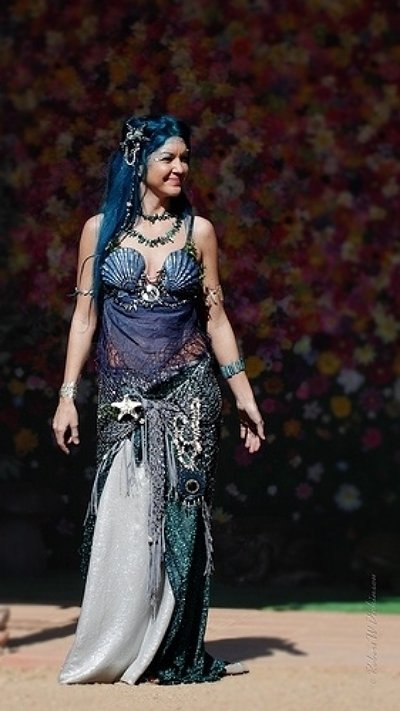 Via Lovely Moon at the 2012 ...
This is just gorgeous, and it's ideal for the inner mermaids out there. Bonus points if you incorporate your hair color into your look!
33

She Wore Red Velvet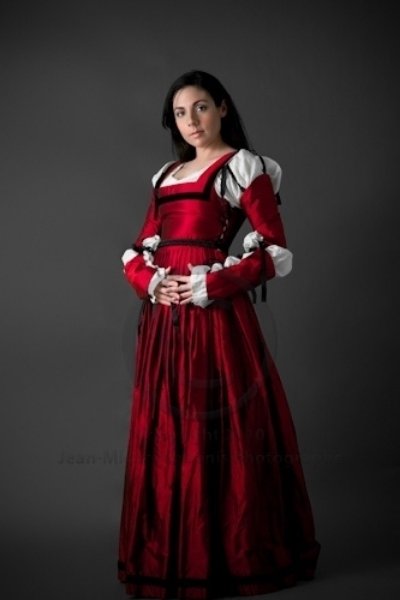 Via Brunette in renaissance costume
Truthfully, any kind of velvet works, but be mindful of how hot you feel. If you'll be walking around in the middle of the day, you don't want a costume that feels too heavy.
34

Austere Beauty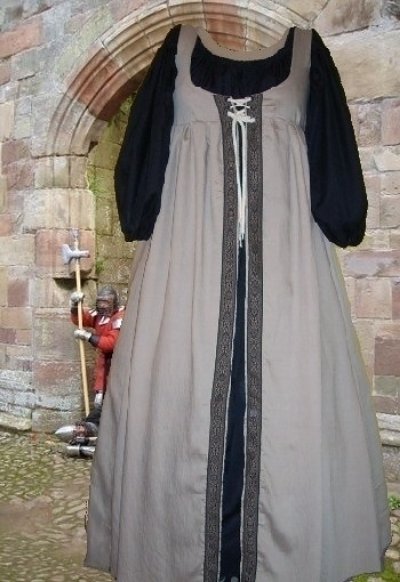 Via Unavailable Listing on Etsy
A little European villager in terms of design, this is austere but not too severe. It's simple, but it gets the point across beautifully.
35

Pirate Gown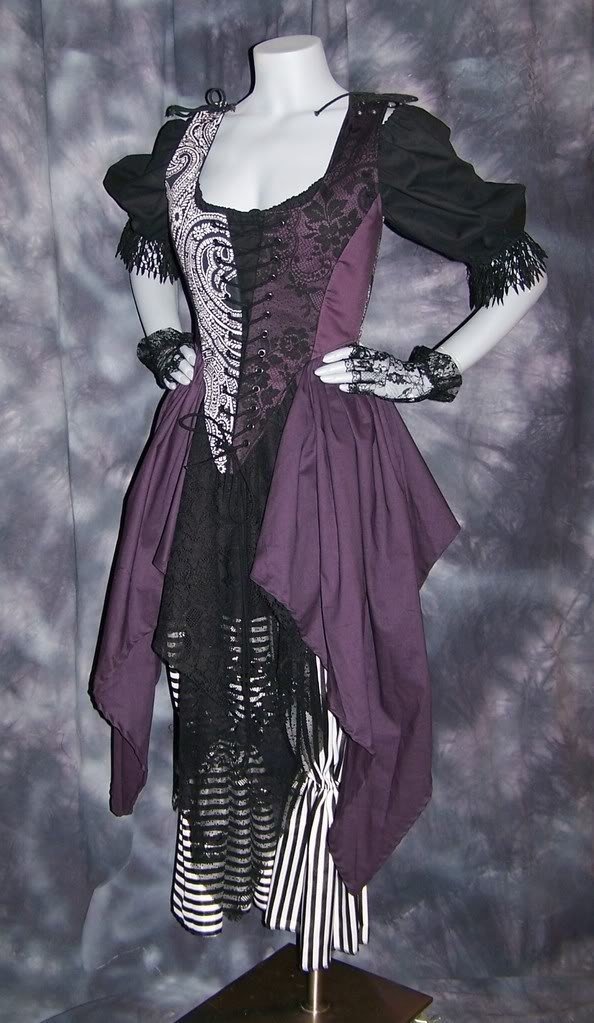 Via Wicked Renaissance Pirate Gown Dress ...
I love everything about this, from the patchwork look created by the competing patterns, textures, and materials to the jaunty look of it. Those gloves!
36

Puppet Master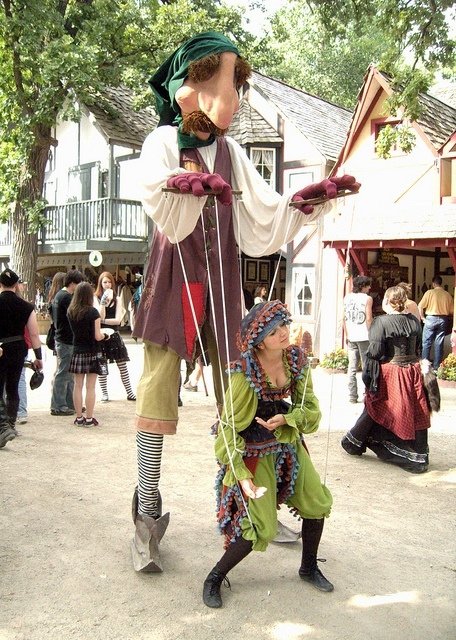 Via Giant Puppeteer
This would take quite a lot of work, but wouldn't it be worth it?
37

Autumn Fairy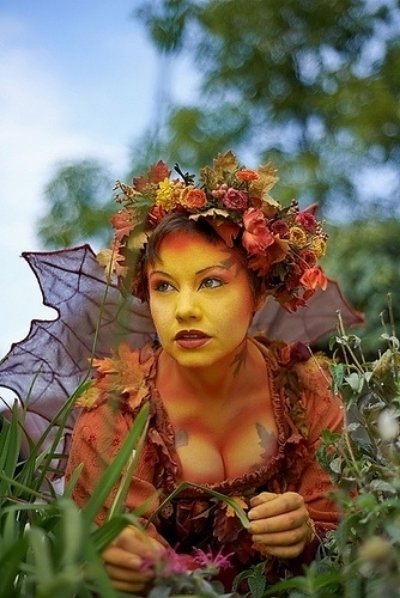 Via BRF 2012 Weekend 9 Sunday
Love it! Love everything about it!
38

Dragon Warrior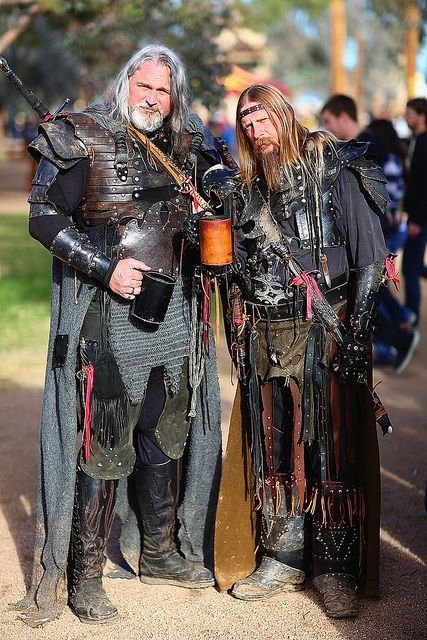 Via Dragon Warrior Juggernaut 2011 Arizona ...
These are just great costumes. This is the kind of creativity and attention to detail I love seeing at the Ren Faire!
39

The Real Captain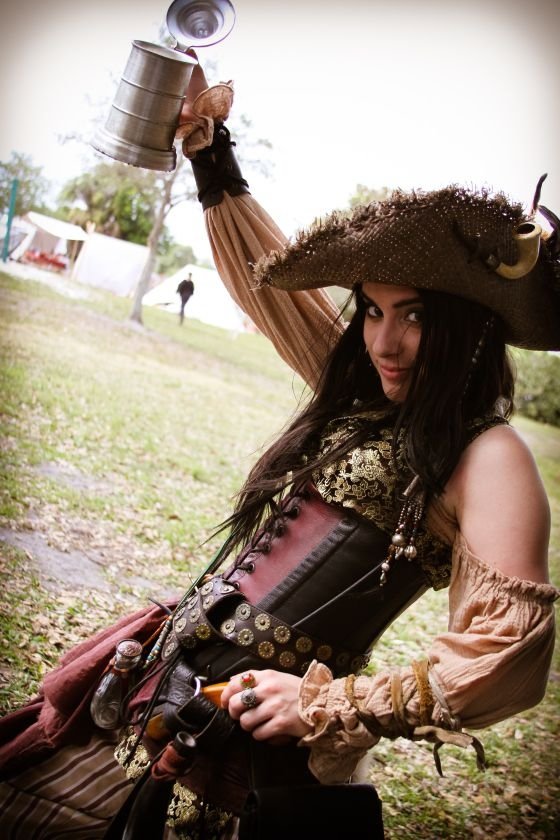 Via ChromaMeSilly
There's nothing better than a bad-ass pirate. However, you HAVE to pull off that swagger too!
40

The Other Real Captain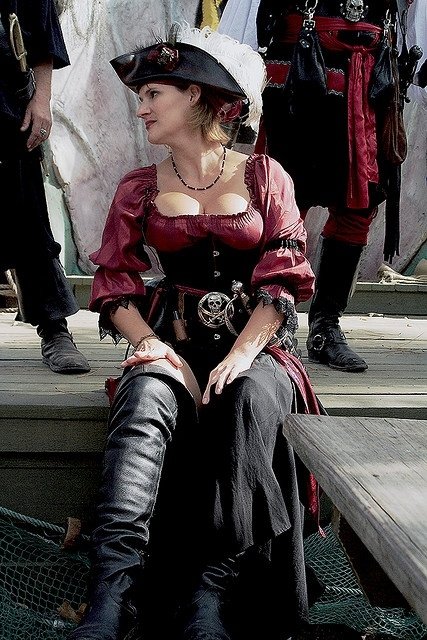 Via Texas Ren Fest 2008_Lady Pirate
So, I just couldn't resist this one either. Love the hat!
41

Knight in Shining Armor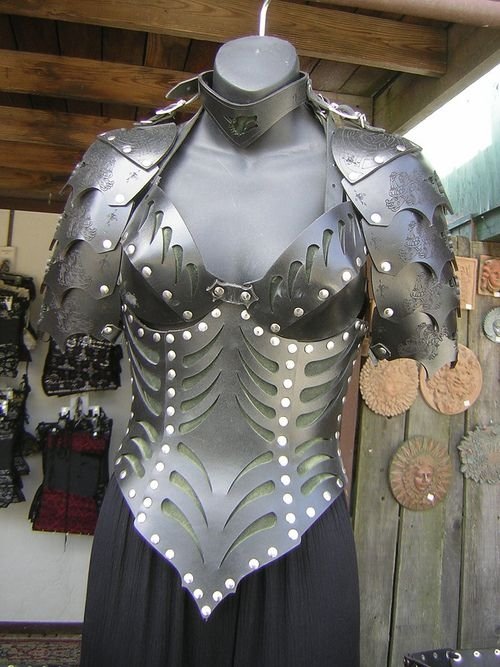 Via Renaissance Faire Costume (by animakitty) ...
You see a lot of male knights at the Ren Faire, but nuh-uh. Sisters-in-Renaissance, please, take up the sword.
The Ren Faire brings out so many created, talented people. What's the coolest costume you've ever seen?
Please rate this article