What is it about denim that always becomes so popular in the fall? It is almost always the biggest fall trend, and this fall is no different. If you're looking to add some denim to your wardrobe in unconventional ways, these denim trends are sure to pique your interest. Whether you're looking for new jeans or a cute denim accessory to add to your wardrobe, these are the pieces you definitely need to check out and add to your closet this autumn!
---
1

Patchy Denim Jeans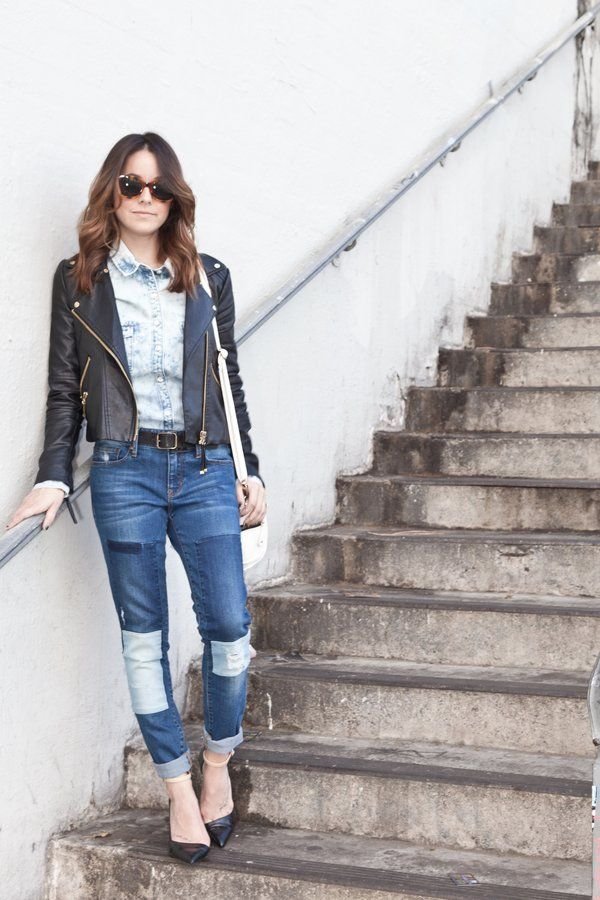 Forget your regular, plain denim jeans. This fall, it's all about the jeans that have patches of different shades of denim on them. Kendall Jenner made headlines when she donned them at New York Fashion Week, and the trend has only gotten bigger ever since then. If you're looking for a denim trend that doesn't involve wearing bootleg jeans again, try this trend!
---
2

Denim Shirt Dress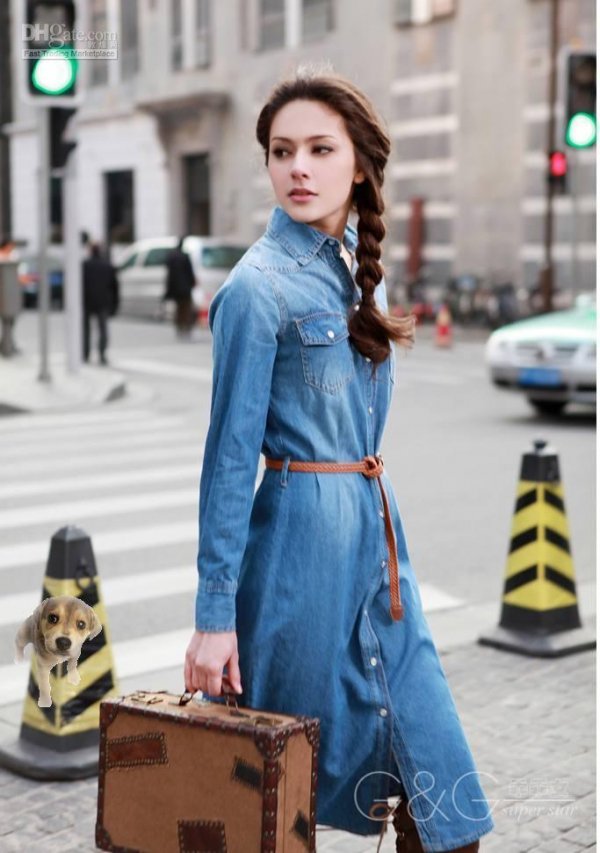 Shirt dresses are always the biggest trend in the fall, but this year, they're being taken to an entirely new level. Wear a denim shirt dress for a look that can easily be dressed up or down. You're sure to turn heads in a chic denim shirt dress this fall!
---
3

Denim Mini Skirt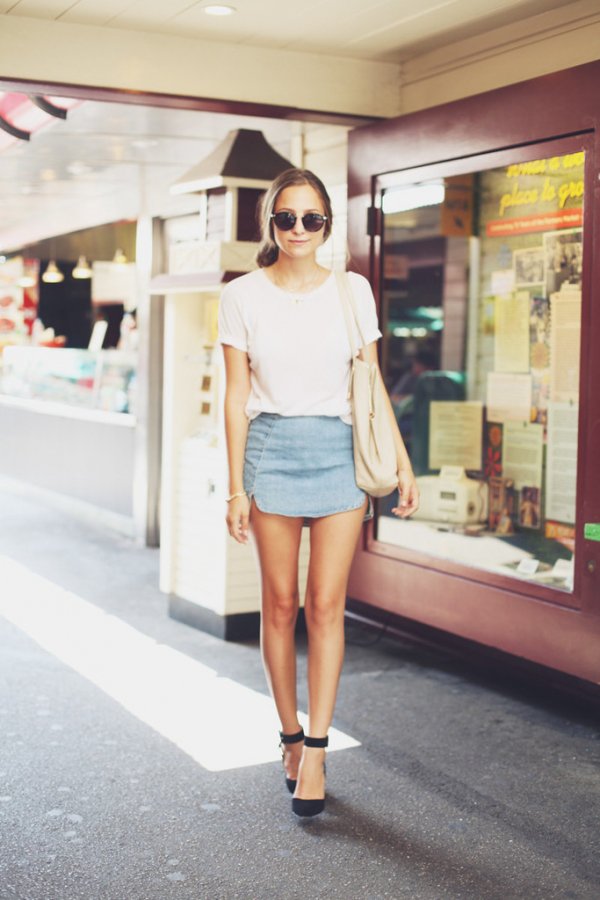 Because the 70s are so in style this fall, mini skirts are back in a major way, and of course, denim mini skirts are just as big. Who doesn't love wearing denim in the fall? The denim mini skirt trend hits so many huge trends this fall, it's hard to pass this look up!
---
4

Wide Leg Jeans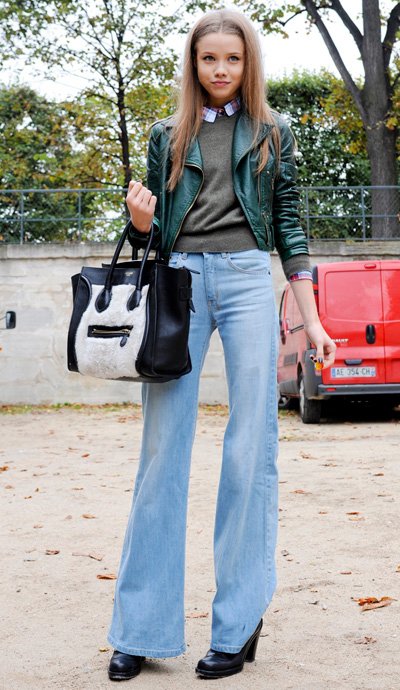 If you've been on the Internet this fall, especially in the fashion corners of the Internet, you've probably seen that bootleg jeans are a trend that's coming back from the depths of the early aughts. If you're not ready to revisit that trend just yet, don't worry. You don't have to embrace it yet. Instead, wear a wide leg pair of jeans for a look that's fashionable without reminding you too much of something you wore to a middle school dance!
---
5

Chambray Shirt Layered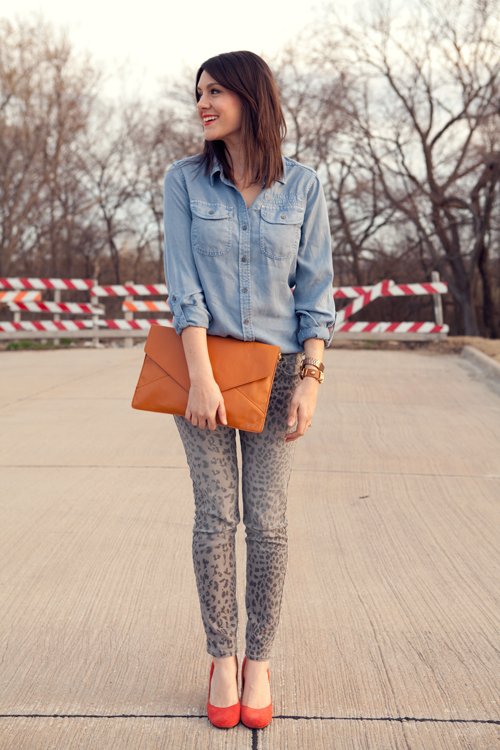 Chambray shirts have been a staple for the past few years, especially in the fall, but you can tell that a lot of girls are getting sick of the typical chambray shirt looks. If you're over it too, simply throw a sweater over your buttoned-up chambray shirt for a look that looks like you stole it off a J.Crew mannequin.
---
6

A Denim Clutch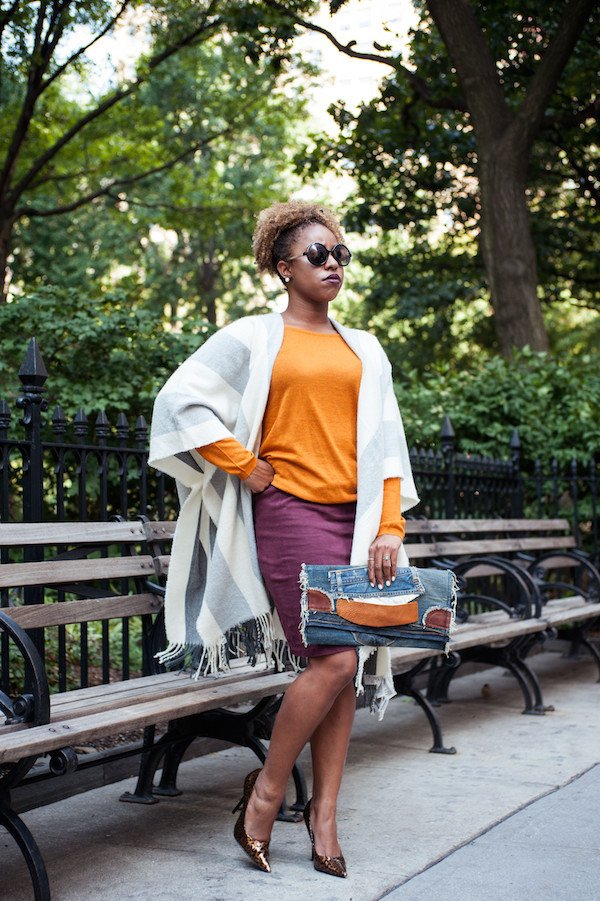 Don't limit your denim pieces to clothes. Denim accessories are just as cute in the fall! Bring a denim clutch along with an outfit when you're wearing something that doesn't have any denim involved in the outfit. If it does, you can still wear it, it just might be a little tricky. You don't want to give off "Canadian tuxedo" vibes!
---
7

A Denim Wrap Dress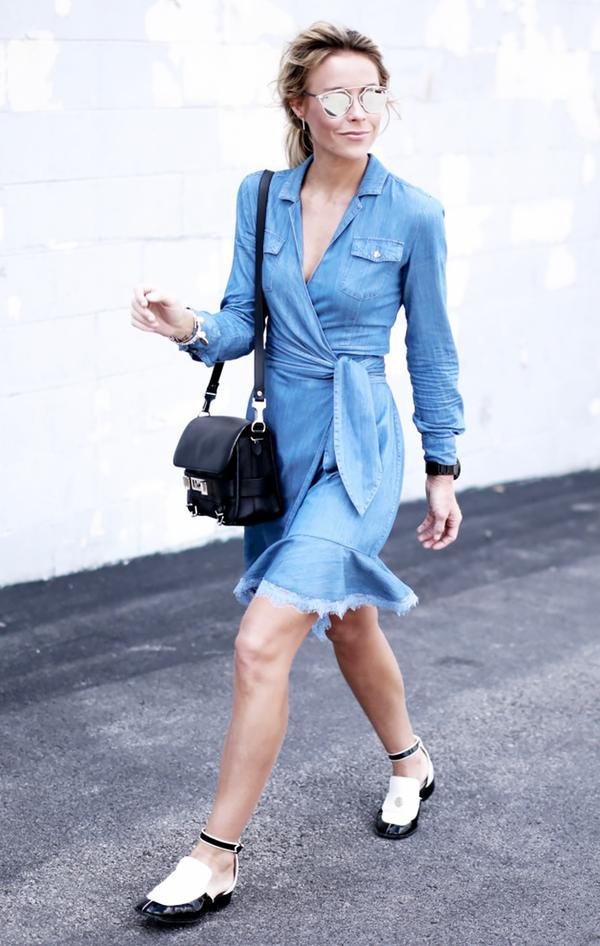 If denim shirt dresses aren't your style, go for a denim wrap dress instead. The look is positively chic and will turn heads. It's such a departure from a denim shirt dress that you'll have jaws dropping left and right!
What's your favorite denim trend this fall? Have you tried any of these trends out yet? Do you think that you will? I know that I will! Let me know in the comments!
More
---
Comments
Popular
Recent