Lately, I've become obsessed with finding chic touches to add to my life. I'm not sure if it's because it's spring, or if it's just a new trend, but it seems like I'm not alone in my newfound love of everything girly and chic. It seems like everyone is currently obsessed with pretty macaroons, fresh flowers, and anything with rose gold accents. If you're like me and are constantly looking for chic touches to add to your life, this list is perfect for you.
---
1

Stationery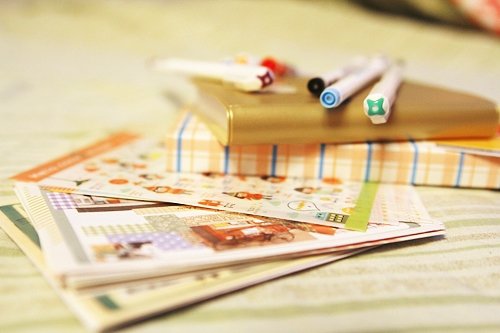 Stationery seems to be the most perfect product if you're trying to find a few chic touches to add to your life. You can usually find really adorable pieces for really great prices, and who doesn't love to have the perfect stationery? Maybe you're looking to send a few handwritten letters, or maybe you just need a new organizer, but with something as simple as cute stationery, you'll be well on your way to adding chic touches to your life!
---
2

Rings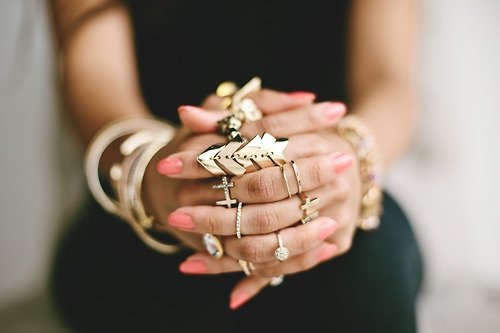 I'm not quite sure why, but I think that pretty rings add gorgeous touches to any outfit. They're small and easy to miss; yet they add so much to an outfit. Plus, there's basically an infinite variety to choose from, and you can almost always find really gorgeous rings for a couple of dollars. They're almost too great to pass up.
---
3

Little Black Dress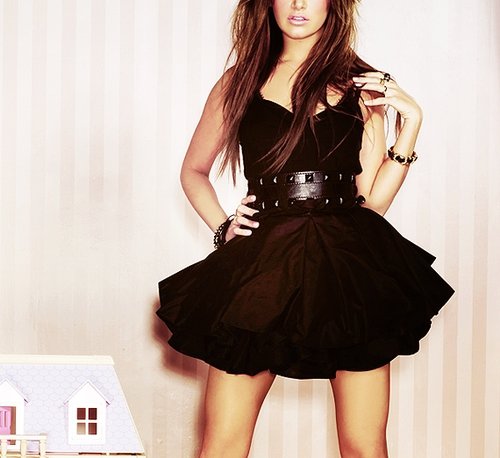 Bring out the Audrey Hepburn in you and find a classic little black dress that you adore. It can be something that's trendy right now, or something you love so much that you know you'll wear it years from now. No matter if you go the classic or trendy route, a little black dress is one of the simplest chic touches to add to your life!
---
4

Cosmetic Bags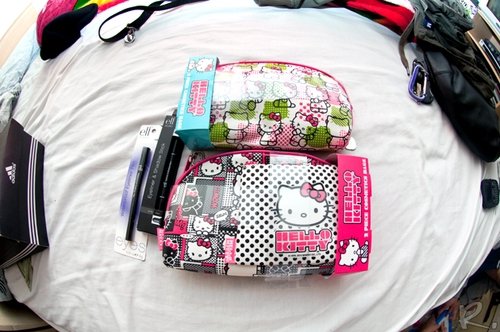 Full disclosure here, I've recently developed a strange addiction for classy and chic cosmetic bags. I have a plethora of different bags with pink and gold accents floating all over my bedroom. It's getting ridiculous. I personally love chic cosmetic bags because I travel a lot. I feel like it adds a little bit of polish to an otherwise dull occasion. They're also great because you can also always find them for a great price! Whether you travel a lot or just have a strange addiction like me, cosmetic bags are a simple chic touch to add to your life!
---
5

A Pretty Manicure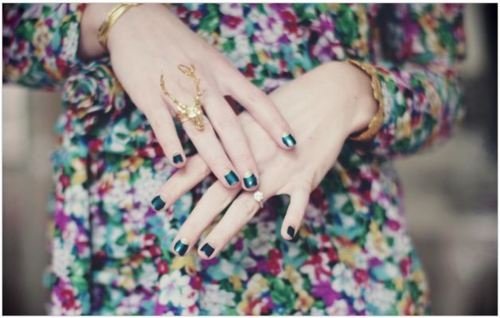 A gorgeous manicure could make or break the whole chic look you're trying to pull off. You don't have to spend a fortune to have pretty nails, either. All you need is a nail file and a nail polish that you love. I've been opting for baby pinks lately because they remind me of spring and also feel so chic!
---
6

Flowers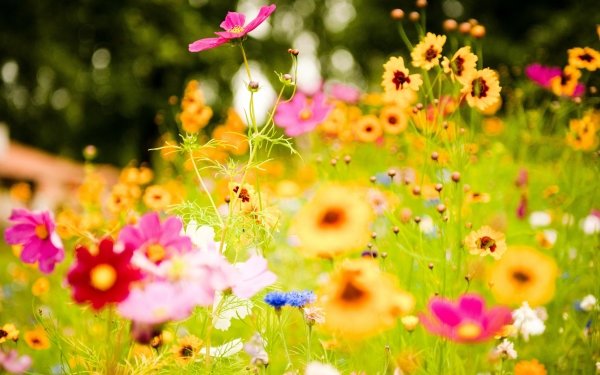 Not only do they smell amazing, but also there's not much else that's as pretty as keeping fresh flowers around your home. Adding fresh flowers will add a springtime vibe to your home. You can opt for a classic, such as pastel roses or peonies, or bust out the springtime classics, like tulips. No matter which flowers you pick, they will look and smell amazing in your home!
---
7

Invest in Gorgeous Treats

Yes, I say, "invest" because sometimes these gorgeous treats can get a little pricey! If you're having company over or are company in someone else's home, find some adorable desserts like macaroons or cupcakes. Macaroons and cupcakes are so on trend right now that you'll have people cooing with excitement over your gorgeous treats!

How do you add little chic touches to your life? Let me know in the comments!
More
---
Comments
Popular
Recent