Orange, white, off white or maybe floral – the list of styles, options and, of course, fabulous accessories for summer is endless! Now, changing the entire wardrobes simply because you want to follow every new fashion rule to the letter would be a bit too much, so I guess it's time to deal with the simpler and more budget friendly option – small but interesting changes. And I've found 7 fabulous accessories for summer that won't only help you look like a cover girl but make sure you don't spend a lot of cash in that process, as well:
---
1

Cream Ladybug Print Headband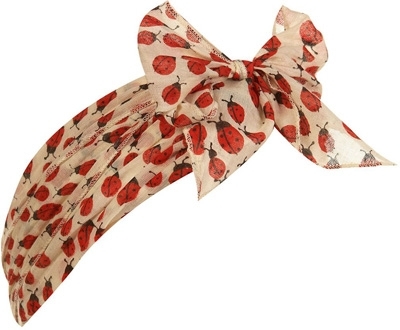 Price: $14.00 at us.topshop.com
Retro, fun and unbelievably practical – a cute scarf like this is a very functional accessory! You don't have to watch tutorials or practice your know tying skills because a good idea and a couple of simple moves are all that's standing between you and a totally fun, summer hairstyle. So, enjoy your summer and that blissful feeling of knowing that you won't have to spend too much time in order to look stunning.
---
2

Orange Straw Hat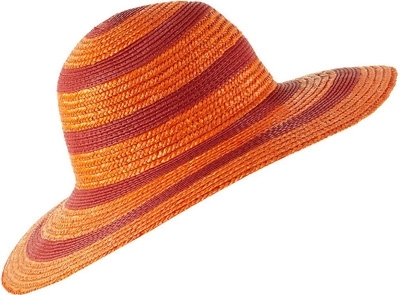 Price: $50.00 at us.topshop.com
We have the orange and we have the straw so let the trendsetting begin! The next item on my list of fabulous accessories for summer is this orange and red must-have. Now, hat alone is something you can't allow yourself to go without in these hot days and the orange… well, let's just say that showing you at least one orange accessory is at least I can do.
---
3

ASOS Floral Aviator Sunglasses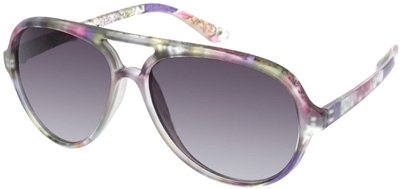 Price: $20.69 at asos.com
Floral sunnies are one of my favorite new "rules" plus they are a great way to update your style a little bit without having to invest a lot of cash. Cool, huh? I certainly hope so! They are available in almost any shape but since aviator is my favorite one, I thought I'd show you how cool they look. So? What do you think?
---
4

Vivienne Westwood Anglomania for Melissa Flip Flops

Price: $87.92 at asos.com
Rubber footwear is, apparently, a huge hit these days so if I'm going to write about that, I might as well go to the source itself. We have zany Viv and Mellissa to thank for this trend so getting the real deal instead of an inspired item of questionable quality would be my suggestion. I totally love the flip-flops so hurry up if you do too, because this color is currently on sale and I have strong reasons to believe all good sizes are going to sell out in a blink.
---
5

ASOS Draping Chains Anklet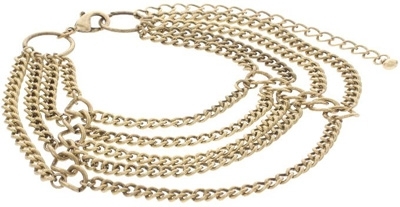 Price: $8.62 at asos.com
Want some more fabulous accessories for the summer? Well, I certainly hope you like and wear anklets because I think they are the most fabulous ones of them all! And I also hope you're prepared to go all out because this glam anklet is everything but subtle. Oh well… that's what makes it so cool, anyways!
---
6

Kate Spade New York Munsey Park Quinn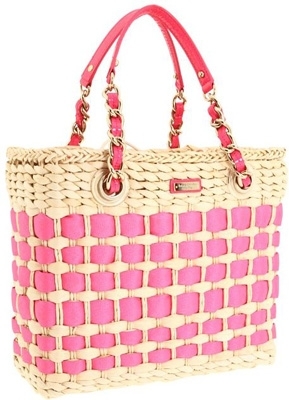 Price: $221.25 at zappos.com
Oh my! Now, what is it with me and bags these days? But seriously, ladies, I'm starting to pay more attention to those and almost none to shoes. Well, this lovely Kate Spade bag is definitely worth checking out so you simply can't blame me! Pricy… but still, totally worth it.
---
7

Beaded Hoop Earrings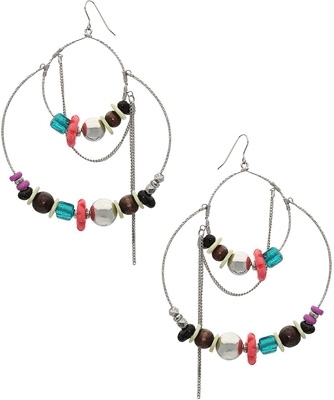 Price: $7.00 at us.topshop.com
How about updating your style with a pair of these cuties? They are colorful, interesting and eye-catching which is exactly what we all need during these fun couple of months. So don't forget to throw in a pair of hoops when you pull your hair back and, oh, don't worry as they won't break your bank either.
So, ladies, how about these? Hope you liked my list of fabulous accessories for summer and I also hope you have some of your own favorites to add!
More
---
Popular
Recent