Colored Pumps for Spring will not only get your recognized but they will have you walking on sunshine. No color is off limits this season including neon hues. So be loud, be proud and buy your Colored Pumps for Spring in any shade that your heart desires. Here are my favorite Colored Pumps for Spring:
---
1

Betsey Johnson | Vise Wrap around Ankle Pumps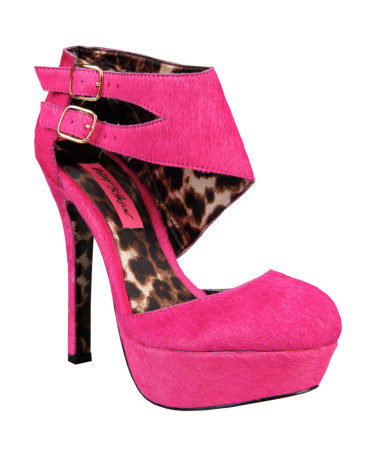 Price: $149.95 at betseyjohnson.com
This Betsey Johnson 5» Pump is beyond Hot. Its bold Fuschia coloring with Leopard accents makes it ideal for this upcoming Spring. Wear it loudly as the pop of color your outfit urns for or add it to an already bold ensemble taking it to the next level. Either which way you won't be going unnoticed for long in these Colored Pumps for Spring.
2

Brian Atwood | Claudia Embroidered Suede Pumps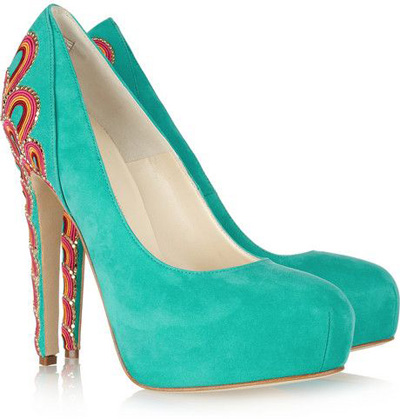 Price: $2,115.00 at net-a-porter.com
Start saving your pennies, as these bad boys will be setting you back more than the usual Shoe. These 5.5» Brian Atwood's will be your outfit. They scream attention, and in the perfect hue of aqua, you're bound to turn heads in these beauties.
---
3

Michael Antonio | Lanelle – Cherry Red Floral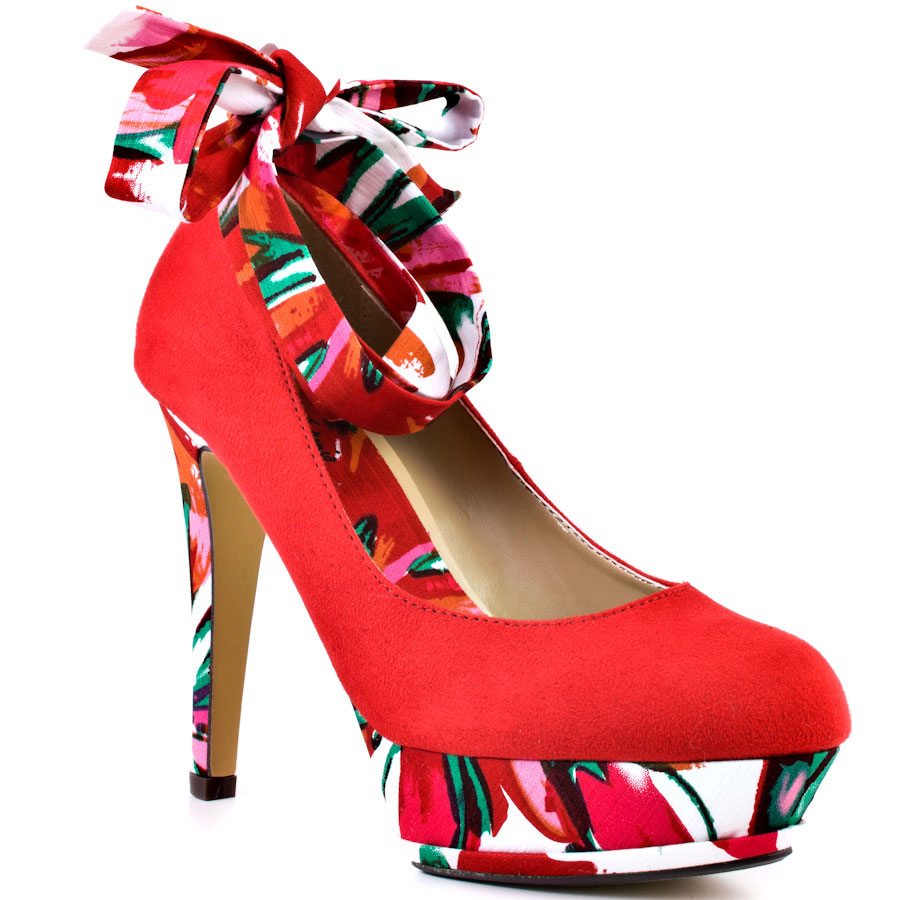 Price: $74.99 at heels.com
Nothing says Spring like a floral pattern. These Michael Antonio pumps will have the birds chirping, women gawking and men flaking. I'd say these are well worth the $75 they are priced at. As a gorgeous Cherry Red with Floral Accent, these Colored Pumps for Spring are a must for your Wardrobe.
---
4

Sam Edelman | Lorissa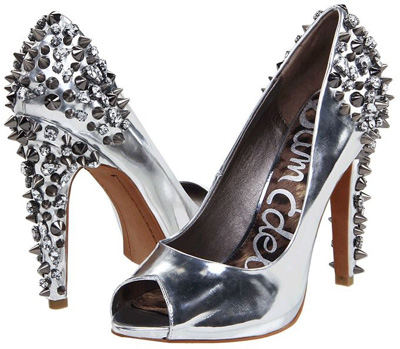 Price: $200 at zappos.com
These lemon yellow pumps by Sam Edelman are just divine. Spiked for an added edge, these paired with a floral dress would just be killer. With forty eight 5 star reviews, something tells me these will be a staple in your Shoe Closet through Spring and into Fall and Winter.
---
5

Brian Atwood | Alima Neon Patent-leather Pumps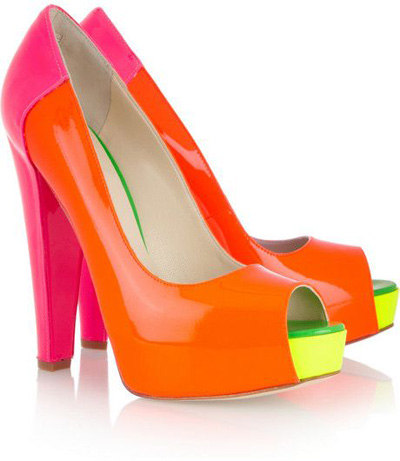 Price: $795 at net-a-porter.com
Neon is all the rage for this Spring season ahead. The brighter the better, so go on, wear your sunglasses at night, I won't judge! Can't decide what neon hue is your favorite? Perfect - take them all. With these Brian Atwood colored pumps for spring you don't have to make the difficult decision. They are every shade of neon that's lovely.
---
6

Steven by Steve Madden | Angels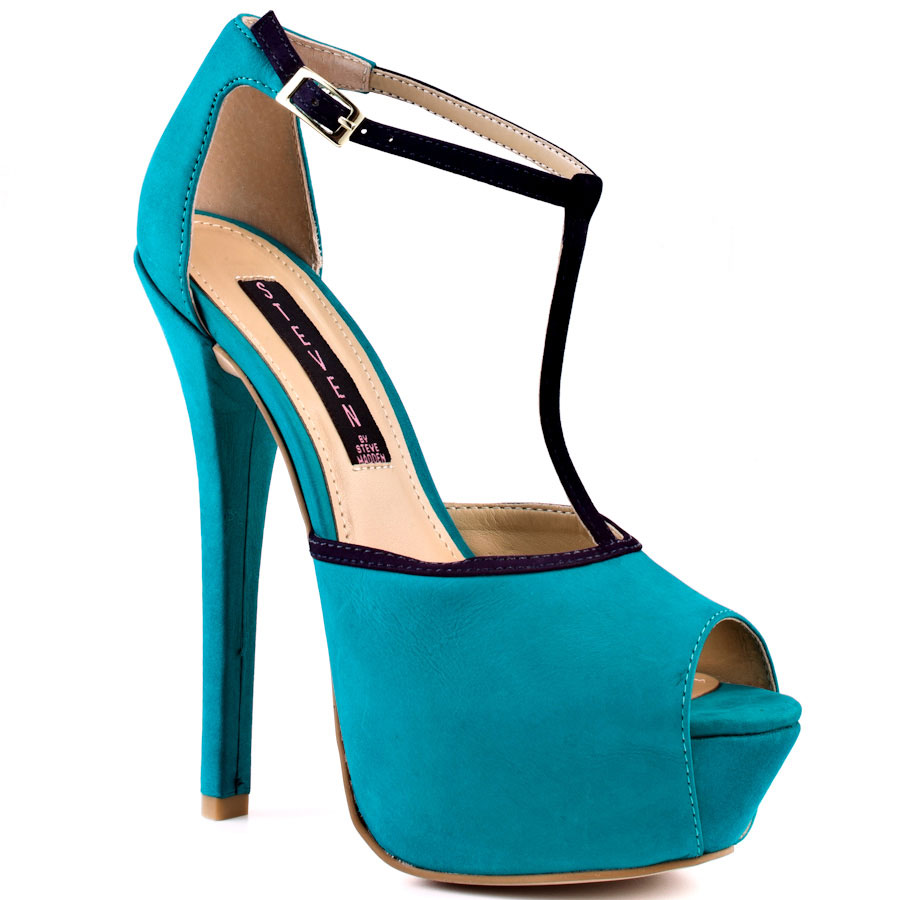 Price: $159.99 at heels.com
My heart skips a beat when I see a Teal Suede pump. I just don't know what it is. Add a Navy t-strap and a hidden platform and I'm puddy in your hands. These Steve Madden pumps sing spring, however paired with jean and a fitted floral blazer and you're living on the edge. You badass you!
---
7

Jessica Simpson | Weema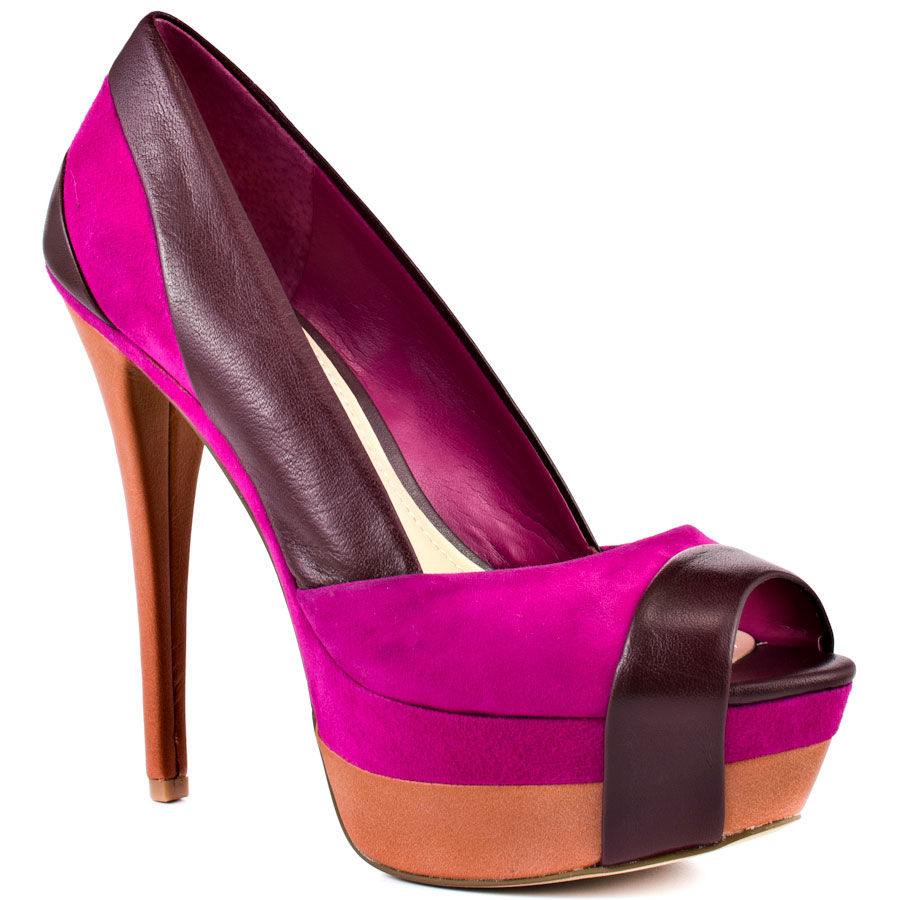 Price: $98.99 at heels.com
Purple Potion… really the name says it all. These Jessica Simpson platform pumps are bound to turn heads and even cause car accidents. With the perfect hues of Fuschia, Burgundy and creamsicle orange you won't know whether to wear them or eat them. So delicious.
---
8

Michael Antonio | Lavonne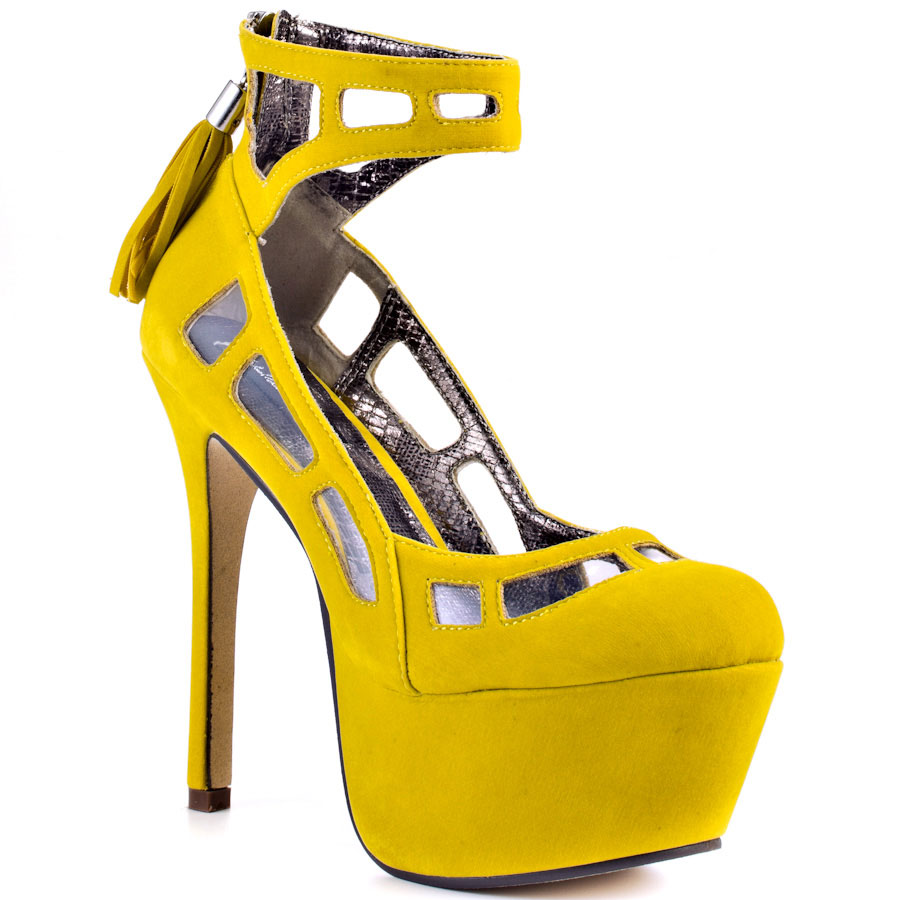 Price: $124.99 at heels.com
Sky High Stilettos is an understatement. These Michael Antonio 5.5 »Heels with 2» Platforms will have you that much closer to shoe heaven. In a shade of yellow that only one can dream of a with a zipper tassel to finish, these colored pumps for spring are must for your upcoming Spring wardrobe.
If a colored pump doesn't cheer you up on the bluest of days, I just don't know what will. Colored Pumps for Spring are all over the web, and I just can't seem to stop shopping. What are your favorite hues for colored pumps for spring?
Top Image Source: weheartit.com
---
Popular
Related
Recent