Fashion DIY's are my most favorite thing to Pin... on Pinterest of course! To think that the bag of clothing I never wear anymore, is filled with signature pieces I'd love to own, makes me throw sleeping aside and craft Fashion DIY's all night. I am an obsessed crafter and have been since I have quite young – with my parents mumbling under their breath that they should have bought stocks in scotch tape, I only begin to understand and wished they had. Here are 7 of my favorite Fashion DIY's at the moment...
---
1

Golden Studded Shirt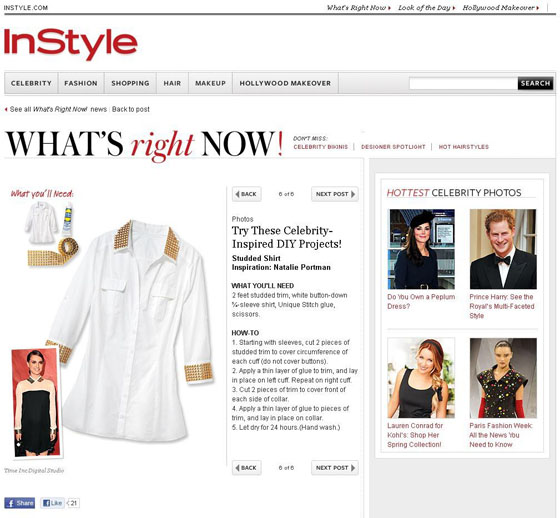 news.instyle.com
Don't you wish you'd saved your "be-dazzler" from the 80's now? You shoulda listened to your mother, she never throws things away. Whether you enjoy the studded trend or not this is a sure way to make a collared shirt, one of a kind.
2

Tassel Earrings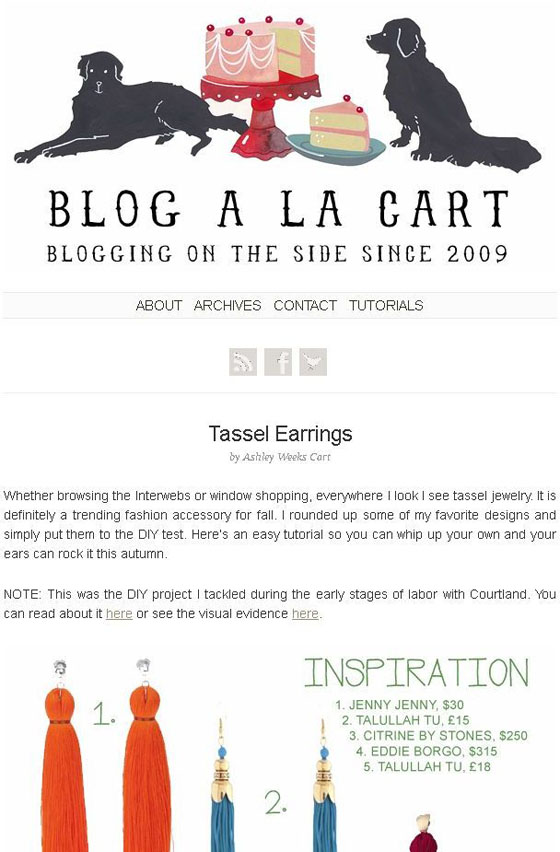 blogalacart.com
I find that even I underestimate the accessory. Hard to think that such a small piece makes such a great impact. These tassel earrings are fabulous and super simple to make. Why not make 5 in different colors? I urge you not to overlook your accessories the next time you get dressed. As a rule of thumb I make sure I am wearing at least 2 pieces before I leave the house.
---
3

Embellished Tights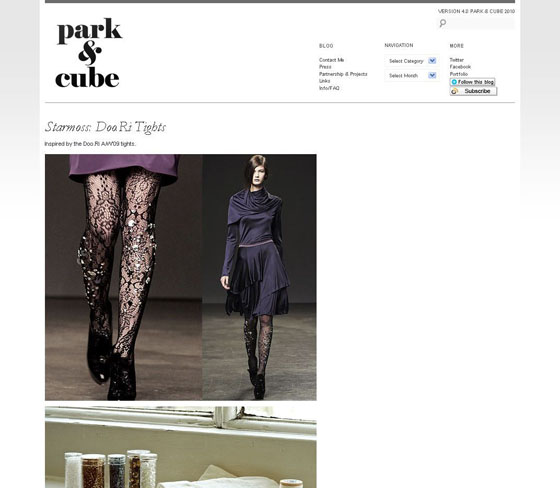 parkandcube.com
A tight, is a tight, is a tight. Not when they are glammed up like these babies. These could turn your little black dress into a Picasso. I don't know about you, but I'm going into my "sexy" drawer and pulling out my lacies…. They are just asking for beads and crystals. That… and to be worn again! Do you blame me? I live in Canada and just because the calendar says Spring, its still snowing here.
---
4

Chained Cardigan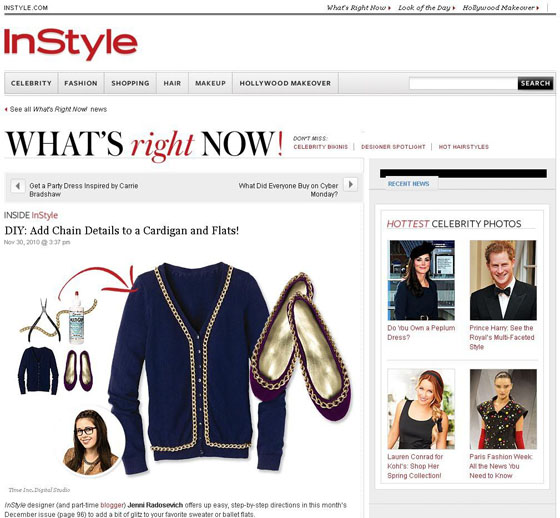 news.instyle.com
A cardigan can be one of those go to items that does nothing for you, but give you security. I know it does for me. However embellish a Cardigan with a chain or some hardware and you have yourself a signature piece. Forget designer labels, no one will have this in their wardrobe but you. Well you and me… and any other creative person who is reading this post.
---
5

Coloring Shirt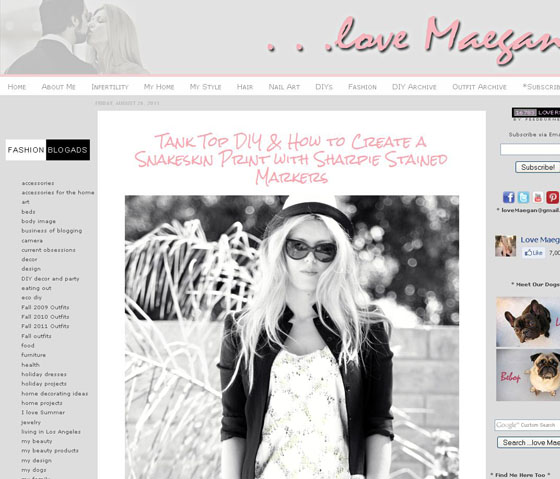 lovemaegan.com
Who would have thought you could create a masterpiece with a simple old t-shirt and some felt markers. Love this Fashion DIY made by …love Maegan. This makes me think of all the other things I could do with felt markers. Hmmm Don't tell my husband, he hates the smell of markers. Good thing he made me a ventilated craft room.
---
6

Placemat Clutch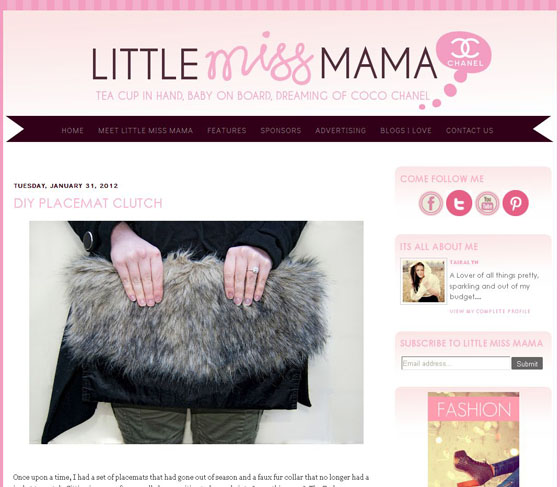 littlemissmama.com
If you own a home, I know you have placemats kicking around that have been put in the wash one too many times. Why not repurpose and make yourself a new clutch? This sounded like a fabulous idea to me, and this is why I did exactly that. Come see what I did with 2 old placemats and a faux fur collar that lost its coat.
---
7

Neon Clutch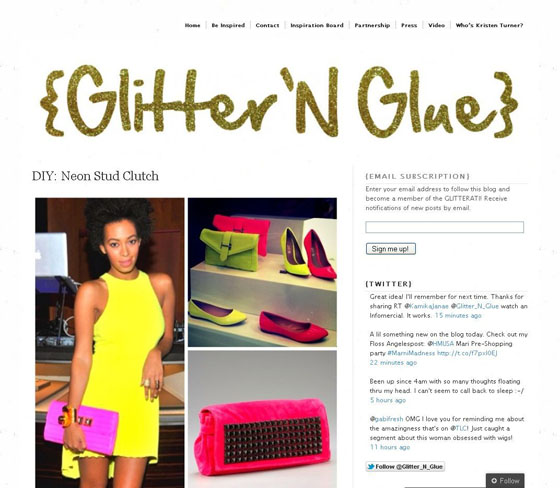 glitternglue.com
This Fashion DIY makes me thankful that I hung onto a few old clutches that just no longer made my heart skip a beat. Now they can again… after I stud them out and spray them HOT PINK. Loving this DIY… I may even go to the extent to say it's my favorite. Also if I am introducing you to this fabulous blogger at Glitter n' Glue… You're Welcome!
I know these 7 Fashion DIY's only began to scratch the surface of what brilliance is on the web. I hope however that with this small list I have inspired you to repurpose something you have neglected in your wardrobe. Giving it some life and love again… Did I?
Top Image Source: weheartit.com
---
Comments
Popular
Related
Recent