Love pink watches? Check out Harleen's list for some show stopping hot pink watches. Thanks Harleen!
We all know watches are useful whether it to be to wake up on time, to get to work on time, to socialise on time and look good with time. Lets face it ladies, boys are blue and girls are pink, so here are select few of hot pink watches (thewatchhut.co.uk) which may just catch your eye.
1

Oasis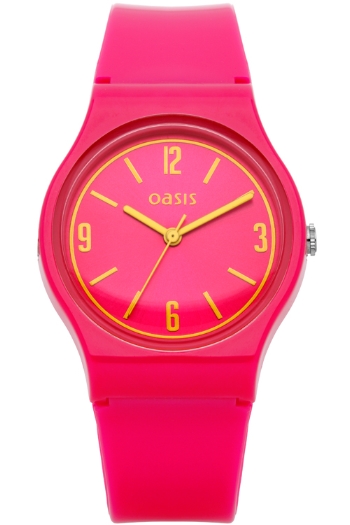 If you've ever wandered into an Oasis store, their clothing designs are nothing like this vibrant piece of wrist fashion. I don't think I have ever seen pink and yellow together, but I must say I love its uniqueness!
2

Swatch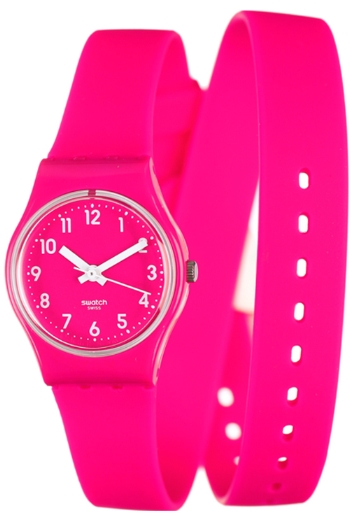 This stylish resin Swatch is pretty damn cool. The white detailing just finishes off the piece to create a striking wrist watch. The Swatch brand happened to celebrate their 30th anniversary this year, and with this attractive piece in their collection there are definitely looking at many more milestones to come.
3

Ice Watch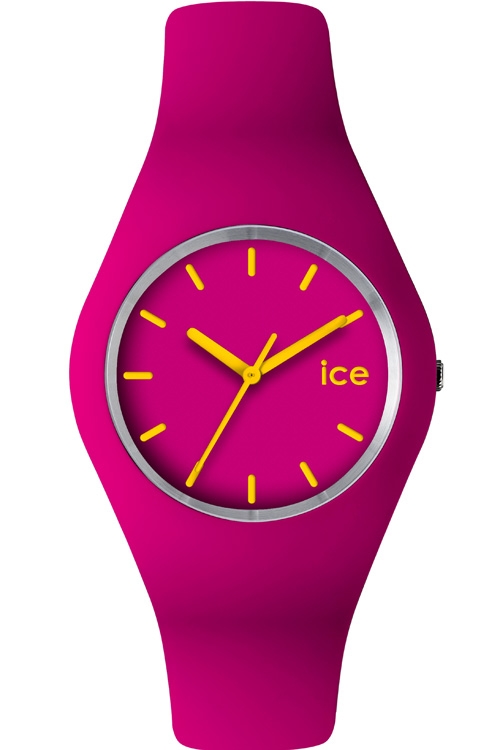 Think watch; think pink, think hot pink ice watch with a mild splash of yellow. Again we come across this unusual set of colors mixed together to make a funky timepiece. I would say this more of a sports type watch, a great accessory to coordinate with gym gear and it also happens to be water resistant.
4

Casio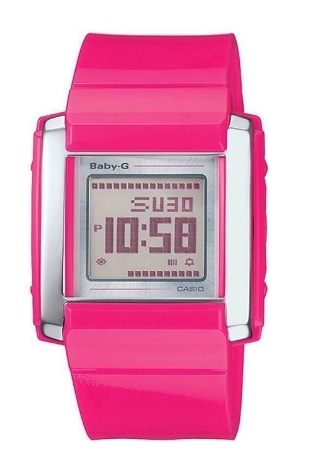 Are you feeling digital? I think I'm more of an analogue fan myself but I'm sure there are a lot of us out there that would enjoy this Baby- G Shock piece. When it comes to digital the positives come with extra features such as a date and alarm function.
5

Juicy Couture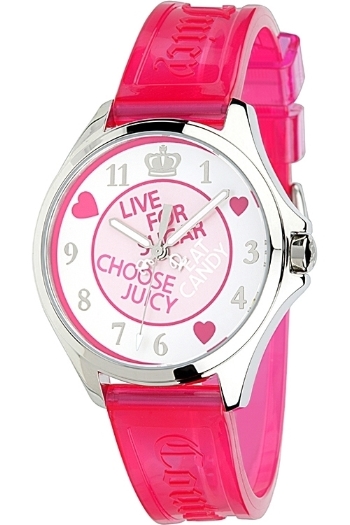 When I think Juicy Couture I think jam donut with a juicy jam centre. What do you think? This Juicy Couture watch is a fun number, maybe not one for all occasions. I agree it's no old school candy bracelet but I suppose it is a way of supporting your love for sugar.
6

Marc by Marc Jacobs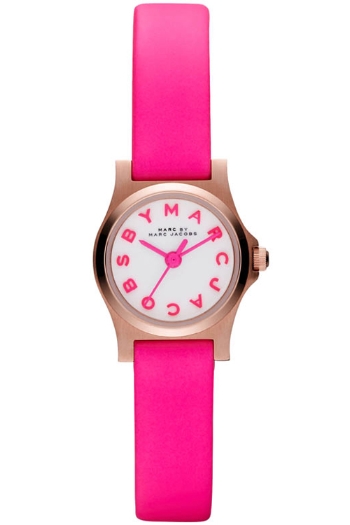 Maybe you want to splash the cash a little bit; it doesn't hurt to buy something pretty, pink, and Marc Jacobs. The rose gold steel case and hot pink strap combination create a smart yet stylish watch. Even better who needs numbers when Marc created letters to tell time; don't be late for those monthly manicure ladies.
7

Michael Kors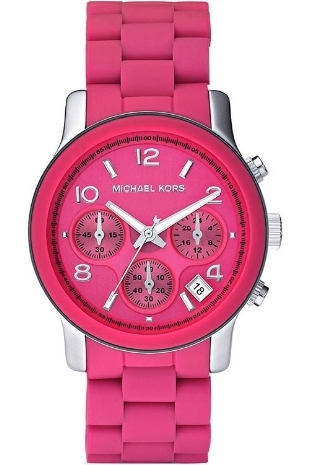 If you really want to push the boat, then this Michael Kors beauty with a chronograph function is something rather quite special. It is wild yet smart and has an extra date added function to keep you organised. Create your own style, and embrace the pink.