I know you'll want to look absolutely stunning this summer after it's taken so long to get here, and these 7 cute vintage style sunnies can do just that! You'll look great, and you'll be styling in glasses that were from the fabulous decades before us, but revamped in all of its modern awesomeness. So here are my top choices for cute vintage style sunnies this summer!
---
1

Round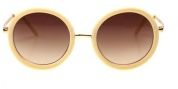 These rounded sunnies are perfect. They were a big hit in the 50's and they still are today. With these vintage style sunnies, you'll look great wearing them and you'll be the coolest bohemian/ hippie chick around! They're only $18 too! You can find these over at Free People.
---
2

Cat Eye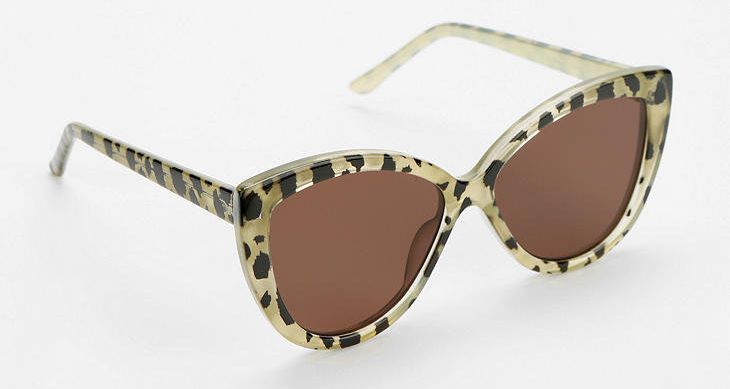 How amazing are cat eye sunnies? So amazing. They're fun, fashionable, and a great addition to spice up your outfit. It's a throwback to the fabulous era of the 50's and 60's. You'll be Audrey Hepburn glam in no time. You can find these cool cheetah pairs for $16 at Urban Outfitters!
---
3

Floral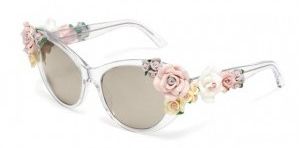 A trip back to the flower power days of the 60's would make your sunglasses look fun and one of a kind. You can get ones with a flower print, or embellish them yourself with flowers from your local craft store! The look is so in right now. You can find DIY links/instructions on Etsy!
---
4

Wayfarers

I know 80's fashion can be a bit much to handle. But, there were definitely some cool elements too, like the Wayfarers sunnies. They were so popular then, and they stand the test of time, because they're just as popular now. You can buy the classic black, or you can get funky, and try different colors and patterns. Try this cool tropical patterned pair for $5.80 at Forever 21!
---
5

Aviators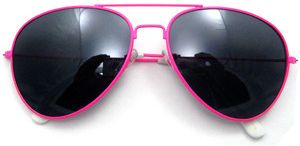 Watch out now! If you're wearing these babies, you must be the coolest person around! Aviators have a staple in fashion since the 40's. They give you that nonchalant attitude that says you don't try hard to look as good as you do! You could even try them in a fun color like pink. Check these out; they're only $11 at Polyvore!
---
6

Oversized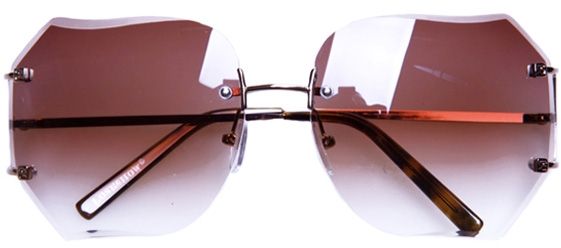 These are so great for the glam obsessed. And it wouldn't be fair if I didn't again mention the fashionista herself, Audrey Hepburn. She totally owned these glasses. She looked amazing, and you can achieve the same gorgeous look too. You can splurge on this $29 uniquely shaped vintage style sunnies. You can find them at places like OASAP.com!
7

Colored Lenses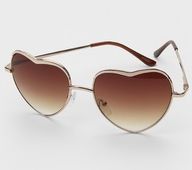 I remember when I first saw the more updated version of Charlie's Angels (Drew Barrymore, Lucy Liu, Cameron Diaz) and they had on the most awesome pairs of colored lens sunnies, which was reminiscent of the rose-colored ones we saw in the 60's. It was so feminine, flirty and playful! Well, those are making a comeback, and you can rock them the same way! Try this $12 heart shaped gold tinted pair from FredFlare.com.
With these vintage sunnies you'll be the best looking girl at the beach, pool, or anywhere really. It's nice to see that these vintage styles have been incorporated into modern styles today with a new twist. I'm definitely going to stock up on vintage sunnies to look great and shield my eyes from the sun! What are your favorite vintage style sunnies?
---
Comments
Popular
Related
Recent