If you're looking for fun and a splash of childhood, try one of the nine fun 70s and 80s inspired Halloween costumes. This collection of costumes offers a brilliant, free-spirited take on these two decades that brought us all some of the most amazing characters imaginable. While I know my childhood ended many, many years ago, these costumes remind me of those days gone, but not forgotten. Now, to allow you to infuse your life with an epic opportunitity, let's review the nine fun 70s and 80s inspired Halloween costumes.
Table of contents:
1

Strawberry Shortcake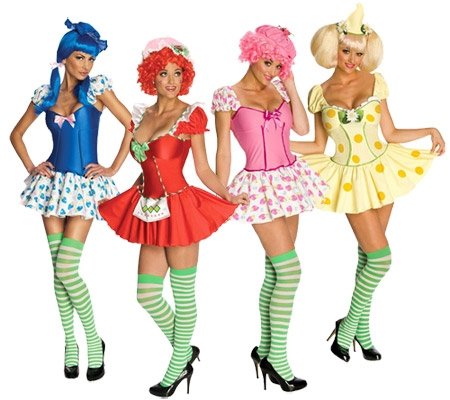 To start this collection of 70s and 80s inspired Halloween costumes, let's take a look at this remix of Strawberry Shortcake. While it's not as frumpy as the 1970s version, it's definitely fun. This costume would be great for Halloween, a costume party, or play time. If you wanted to Cosplay Strawberry Shortcake, this would be a great spin on the character.
2

Wonder Woman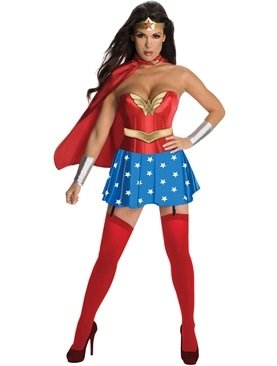 The cuteness of this costume makes me want to wear it right now. Yes, I love Wonder Woman. She's awesome and this costume isn't the standard norm. It has a fun skirt to complete the outfit instead of the traditional briefs. You'd have a blast in this option and impress your friends. So, grab your lasso and fight for justice, girls!
3

Rainbow Brite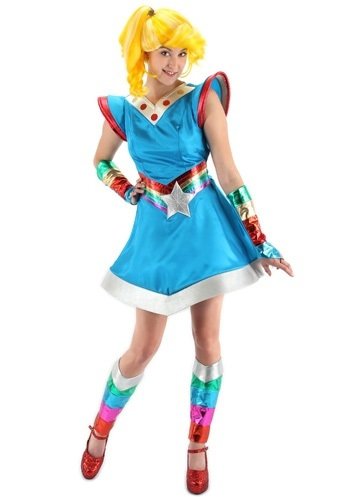 Rainbow Brite was a great character when I was a little girl.This costume is really close to the original outfit she wore, which makes it even more impressive. I also love the yarn wig that accompanies it. This makes it a little more authentic, since the doll had the same type of hair. Now it's your turn to play the part of Wisp who transforms into Rainbow and bring some color into the world.
4

Smurfette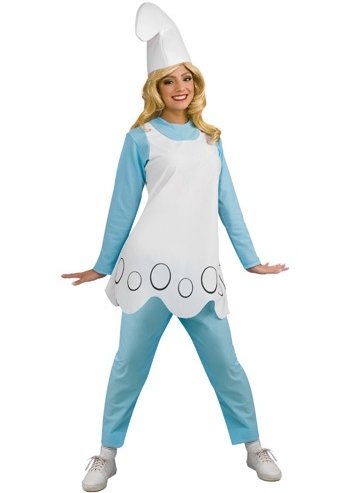 Smurfette is an icon all her own. This costume, while it doesn't present you with the blue body paint that you should use to make it authentic, is really adorable and provides you with a great start. I'd suggest getting some white kitten heels to go with the outfit to make it more traditional.
5

Jem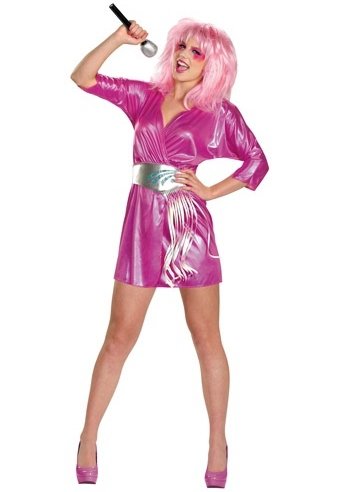 The only thing you need to make this totally 80s costume perfect is flashing earrings to help you transform into the musical sensation. The wig is a nice touch and inspires so many great memories for 80s kids who grew up watching this well-loved Saturday morning cartoon.
6

Jessica Rabbit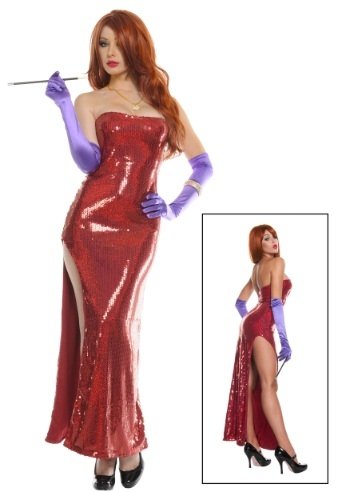 The ultimate sex symbol of all 80s cartoon characters is Jessica Rabbit. If you haven't wanted to dress up as this brilliant redhead at some point in your life, you didn't grow up in the 80s. Complete with red wig, sequin dress, and purple opera gloves, this costume is amazing and presents you with everything you need to pull this off.
7

She-Ra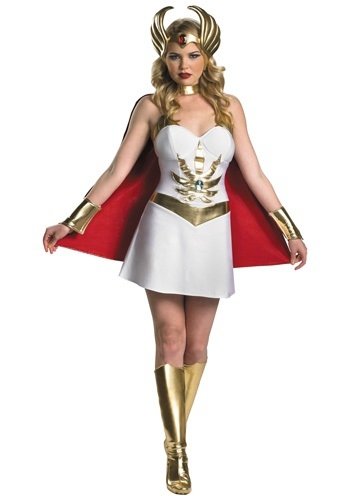 Those who remember the Masters of the Universe and the He-Man Saga are familiar with the introduction of She-Ra, the twin sister of the hero. From a crown to a broad sword to halographic additions this costume presents you with the opportunity to be the Princess of Power and protect your planet Etheria.
8

Daphne from Scooby-Doo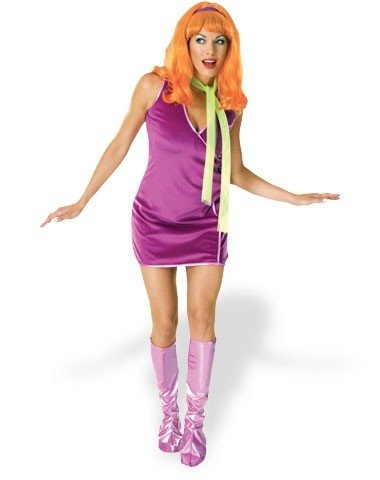 If you're ready for a mystery, you should try this fun take on the traditional Daphne costume. It's a unique update from the original, but still has that 70s vibe. And, most importantly, it's purple, which was always her signature color. Long before there was Elle Woods, there was Daphne.
9

Madonna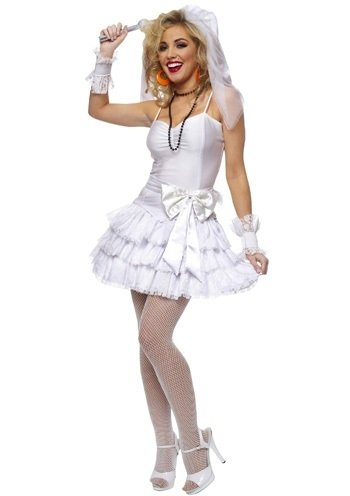 "A material, a material world!" That's right folks, you can channel your inner Madonna from way back in the day, when she was the first and original diva. With her infamous bride costume, you can add your own spin on this musical moment that the world will never forget.
Whether you grew up in the 70s, 80s, or beyond, you should try out this great collection of costumes. They represent characters and icons that will be cherished for years to come and will provide you with an incredible journey back in two of the most influential decades of all time. What are some characters from these decades that you always loved?
Please rate this article