If you're the kind of girl who dreams about having massive walk-in shoe closets (Yummy!) and lusts after shoes all day long, this post with gorgeous shoes will fill you with glee . So, sit, stare, drool, and enjoy!
Table of contents:
1

Boots with a Twist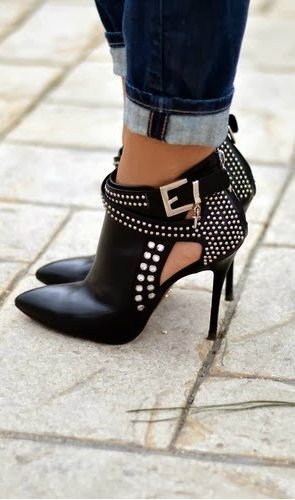 Via 20 Trendy Shoe Styles On ...
Sometimes all a girl needs are some badass boots. These would look stellar with leather pants!
2

Sparkling Beauty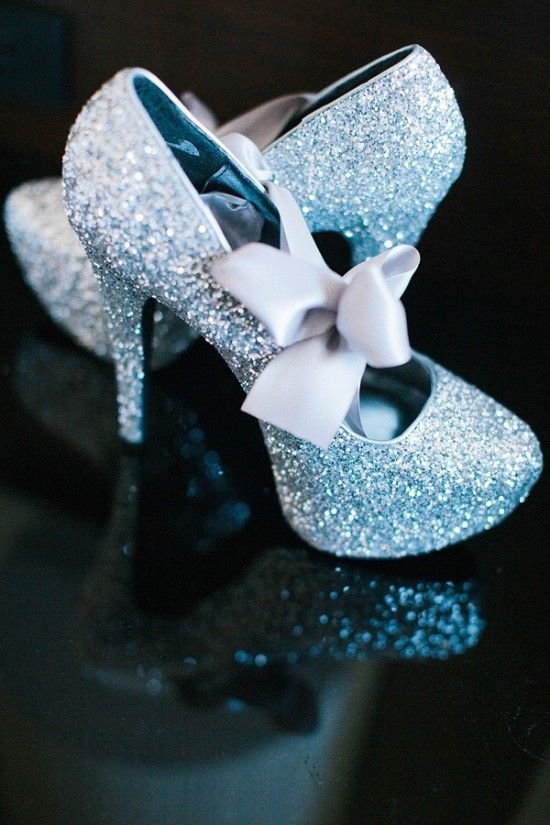 Via Rock n' Roll Hollywood Glam ...
These would be so gorgeous for a bride!
3

Black and Blue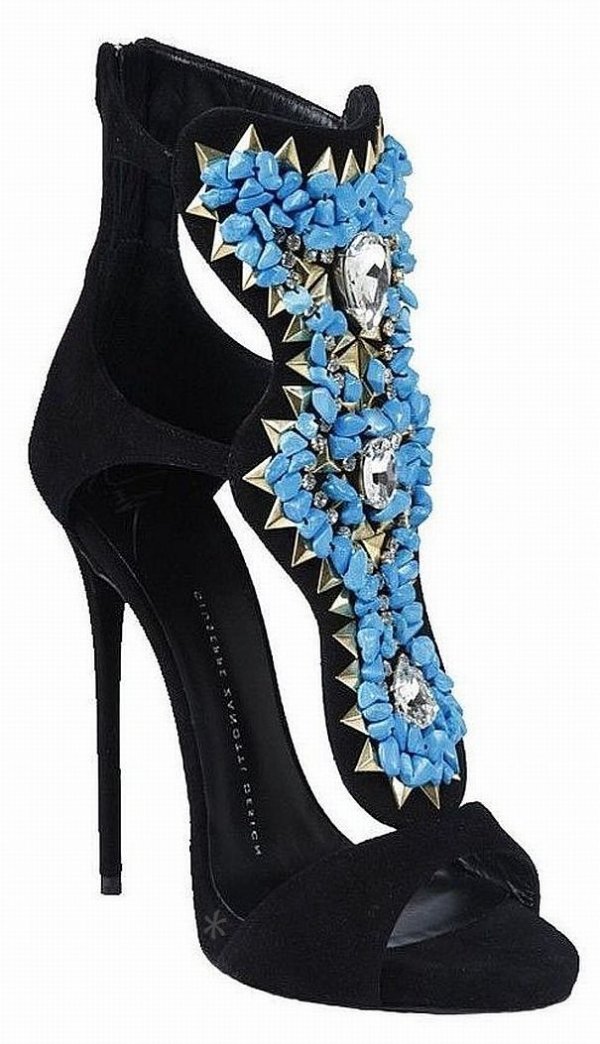 Via WWD
This striking pair from the Giuseppe Zanotti Spring/Summer 2015 collection is certainly not for the faint of heart.
4

Beautiful Lace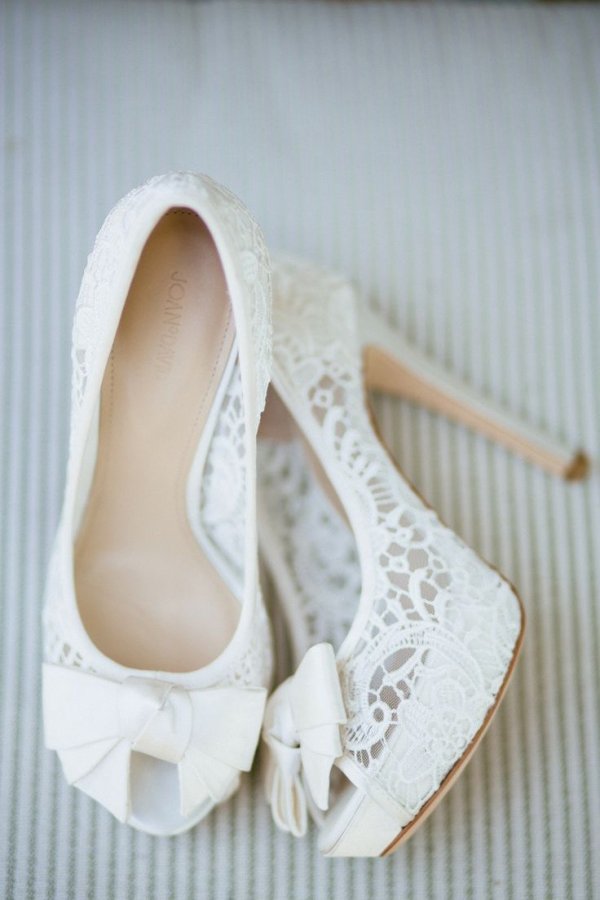 Via Gallery & Inspiration | Picture ...
How dreamy are these?!
5

Champagne, Anyone?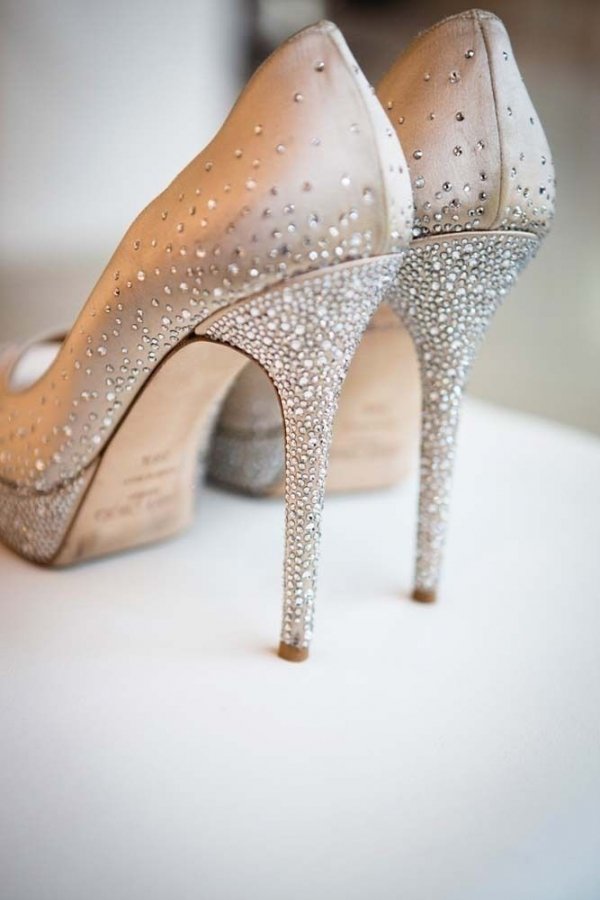 Via The bride accessorized with sparkly ...
Something about this gorgeous Jimmy Choo champagne pair reminds me of starry skies.
6

Hoot Hoot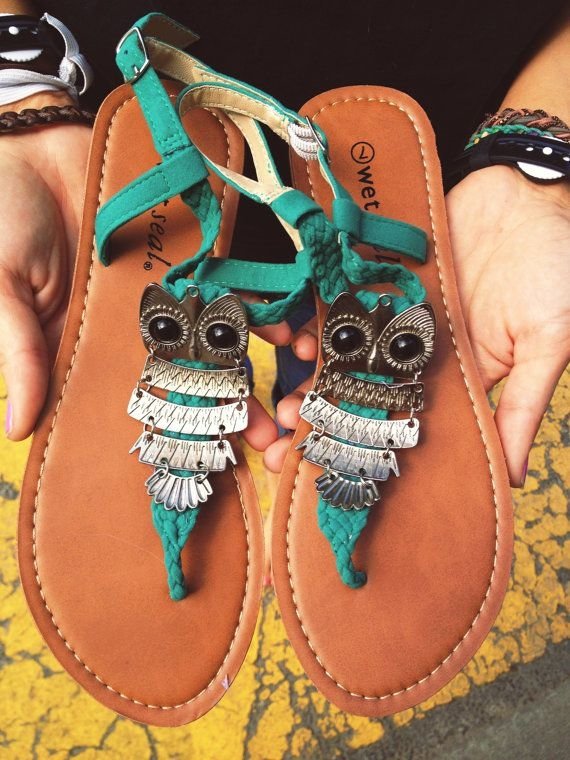 Via Etsy :: Your place to ...
These are so cute!
7

Beauty in Simplicity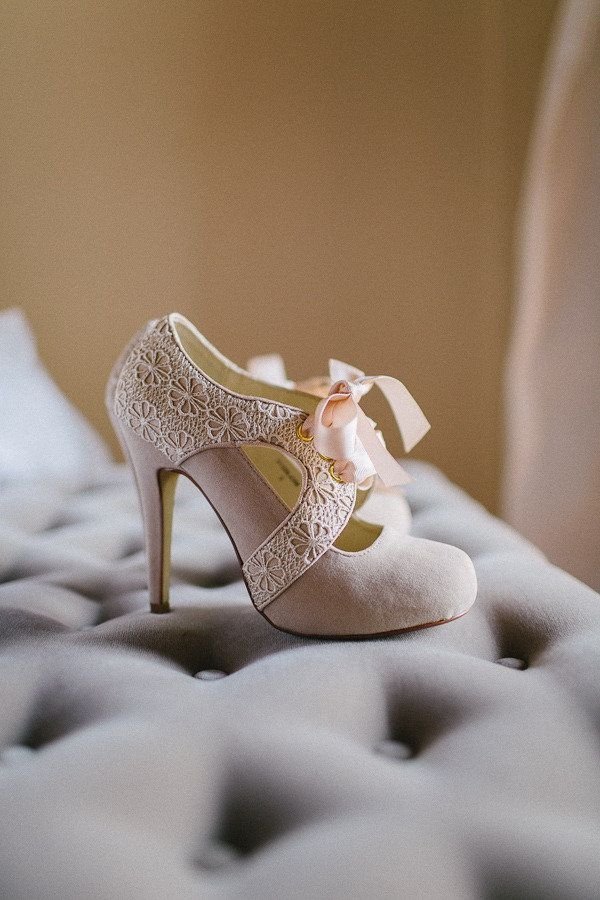 Via DIY Tuscany Wedding from Carmen ...
Aren't these simply sublime?
8

Cutout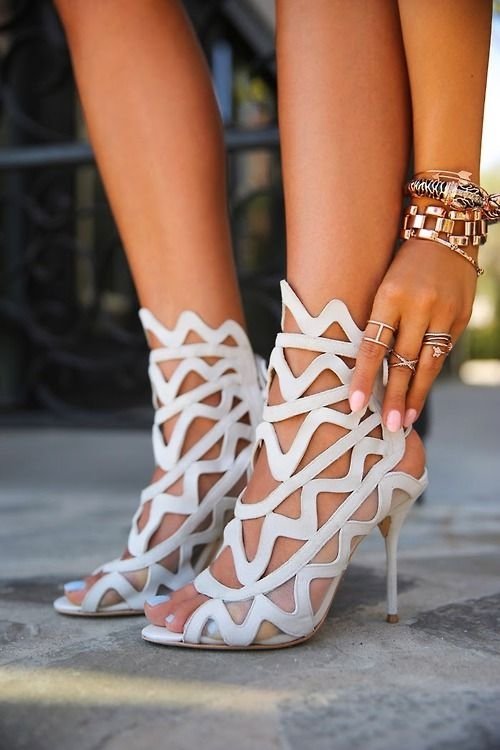 These Sophia Webster cutout peep-toes are a work of art!
9

A Little Funky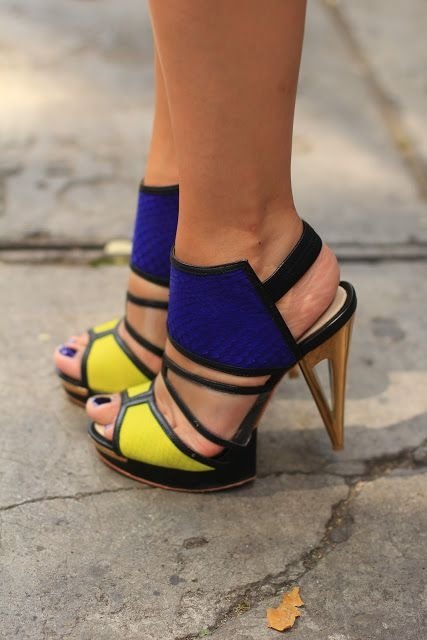 Now that's what you call a statement shoe!
10

Ode to Nature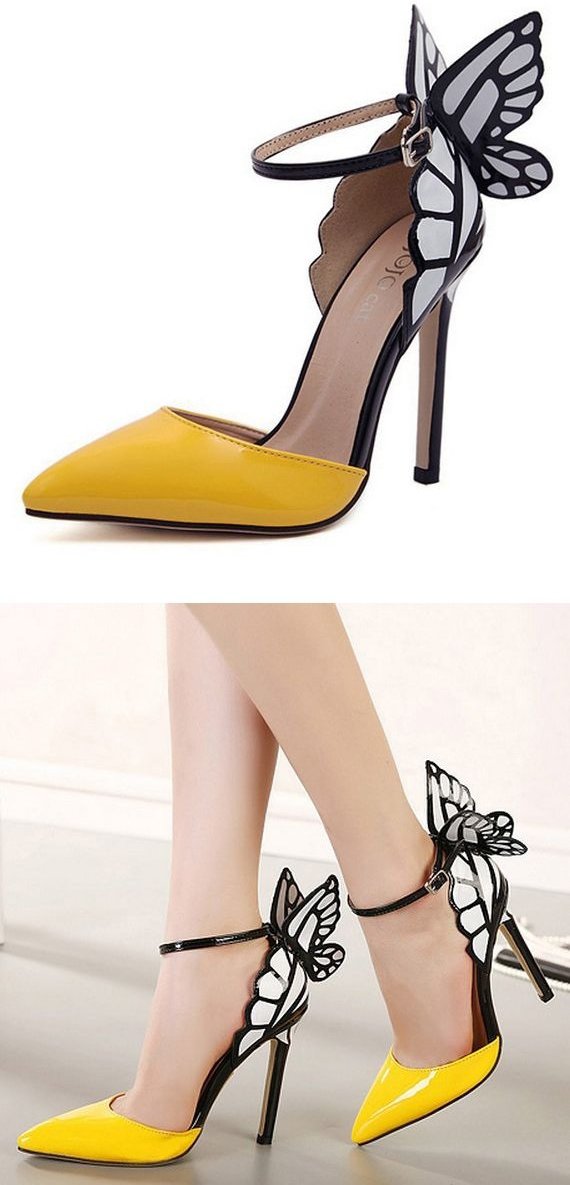 Via Fashionable Butterfly Wings and Color ...
This pair really gave me the butterflies.
11

A Little Quirky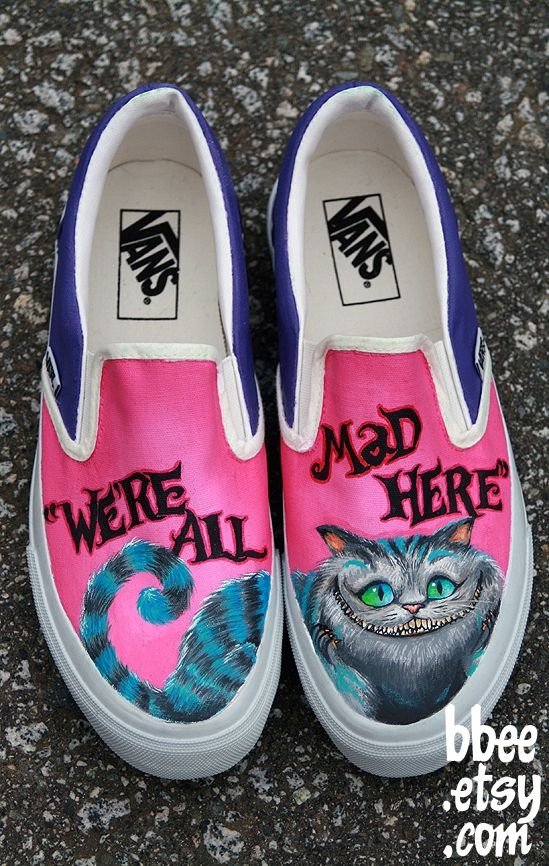 Via Community Post: 50 Unique And ...
This is one of my favorite quotes of all time from one of my favorite books of all time!
12

Fun with Neon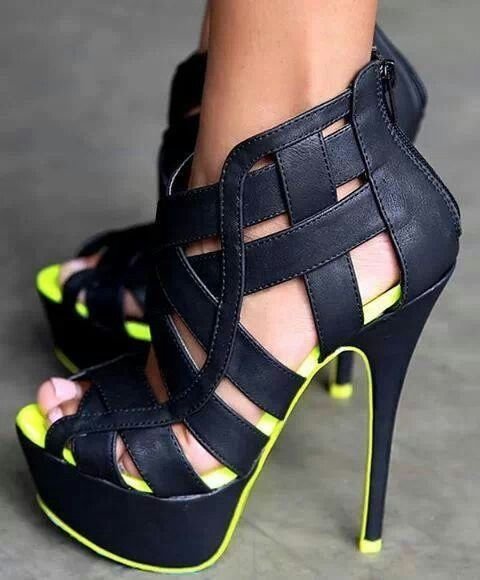 You just can't go wrong with these.
13

Show off That Pedicure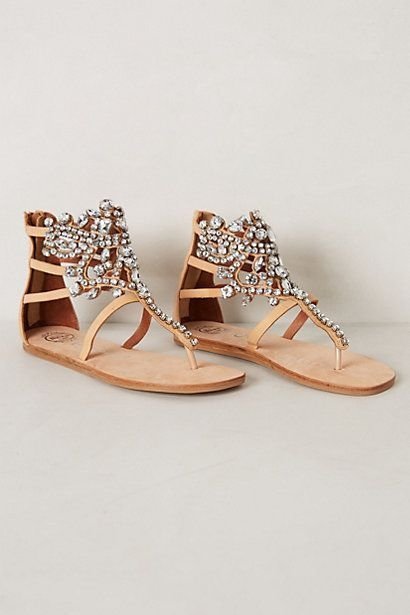 Via shopmodmint.com
Wouldn't these be perfect for summer?
14

Sexy in Steampunk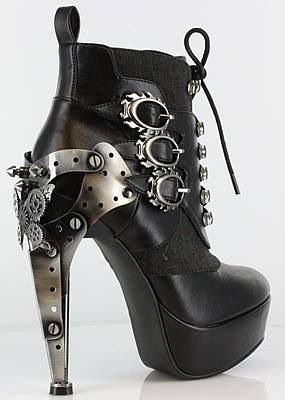 Via Steampunk Clothing Corsets Gowns and ...
If you're a fan of steampunk, you're definitely going to love these.
15

Ethereal in White and Gold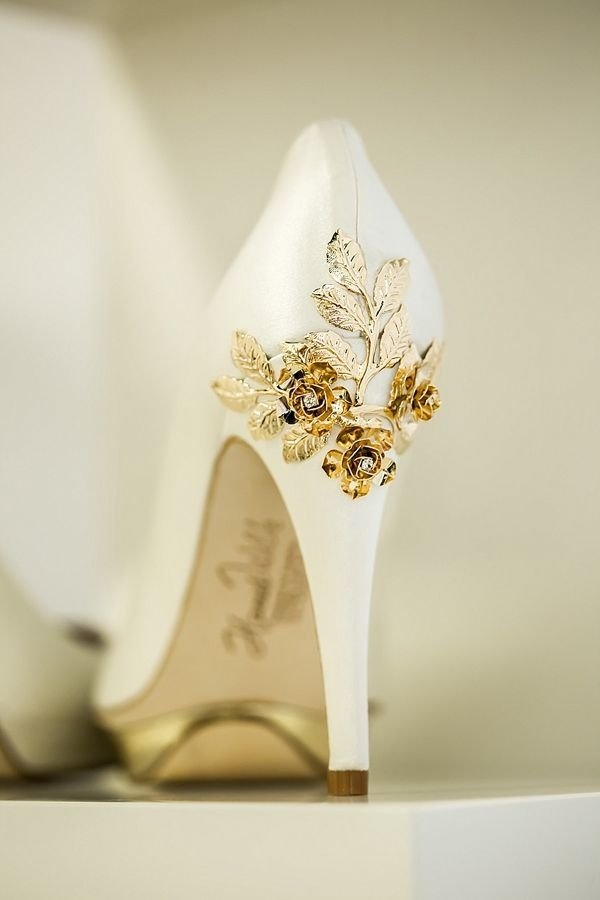 Via The White Gallery, May 2013… ...
Now those are the kind of shoes that will make heads turn. Wow!
16

Vision in White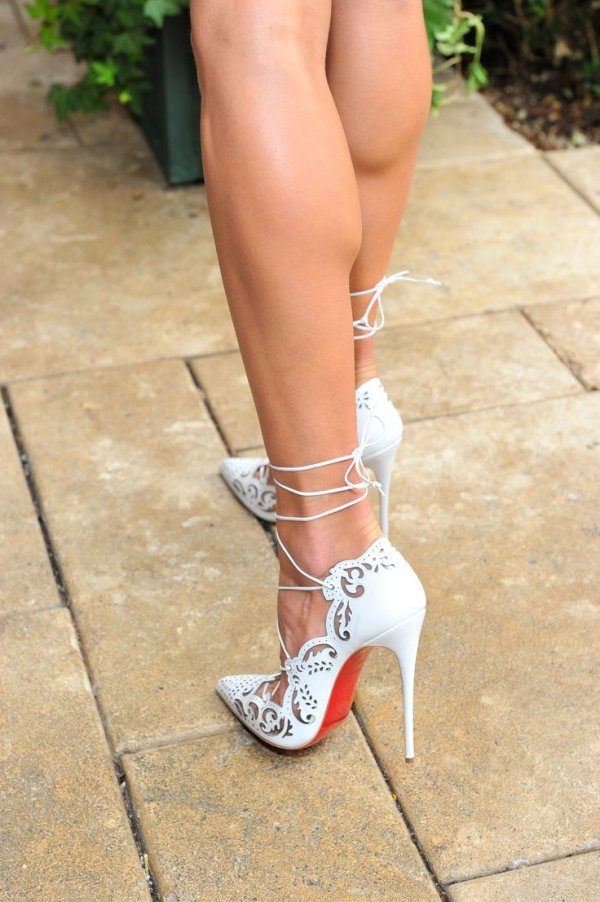 Via These Are The Shoes We ...
Trust Christian Louboutin to get it right. I highly doubt I could walk in these "Impera" pumps but boy are they stunning!
17

Metallic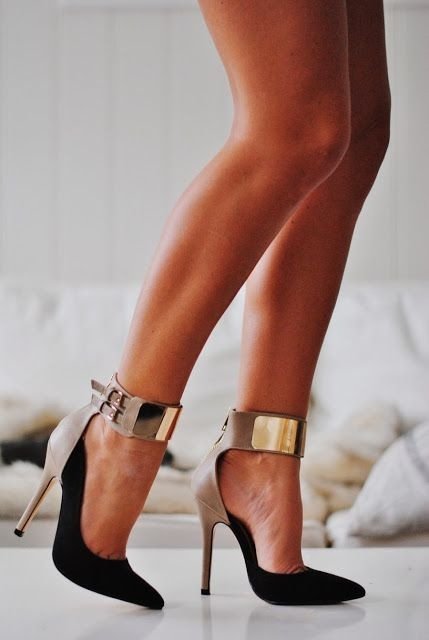 Via Look for top quality Heels? ...
The metal straps certainly give this otherwise regular pair a sexy edge.
18

Black and White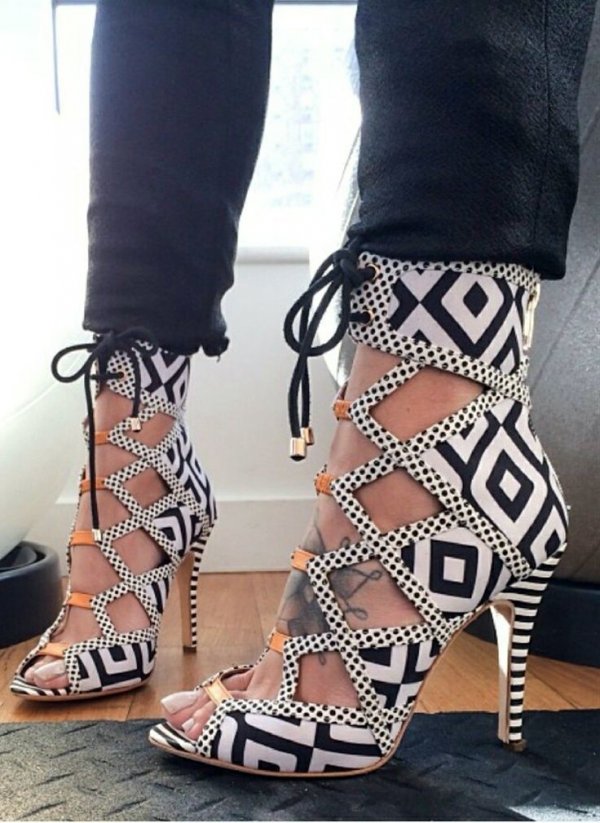 Via 20 Trendy Shoe Styles On ...
You've got to love this twist on the classic black and white combination.
19

Something Blue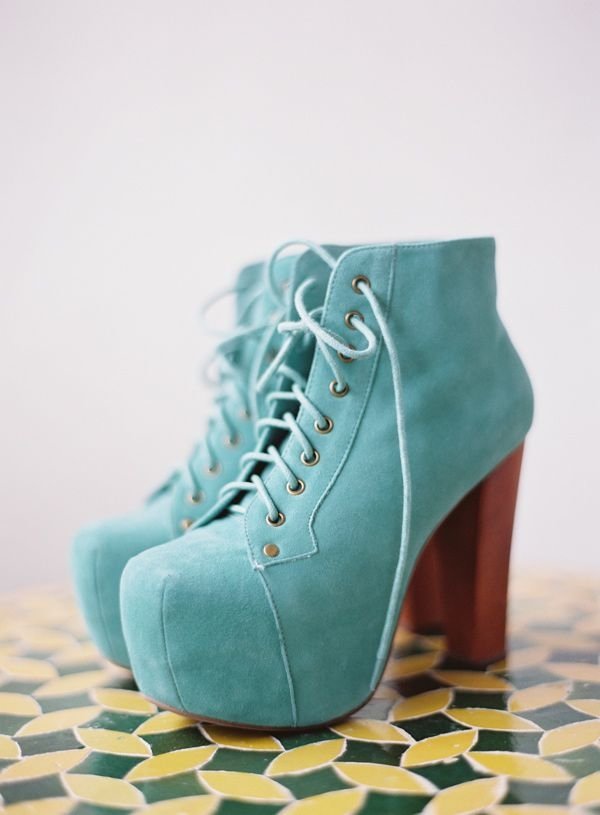 Via bohemian-ojai-valley-inn-wedding-012
Can you believe these were actually worn by a bride? How fun!
20

Bridal Bliss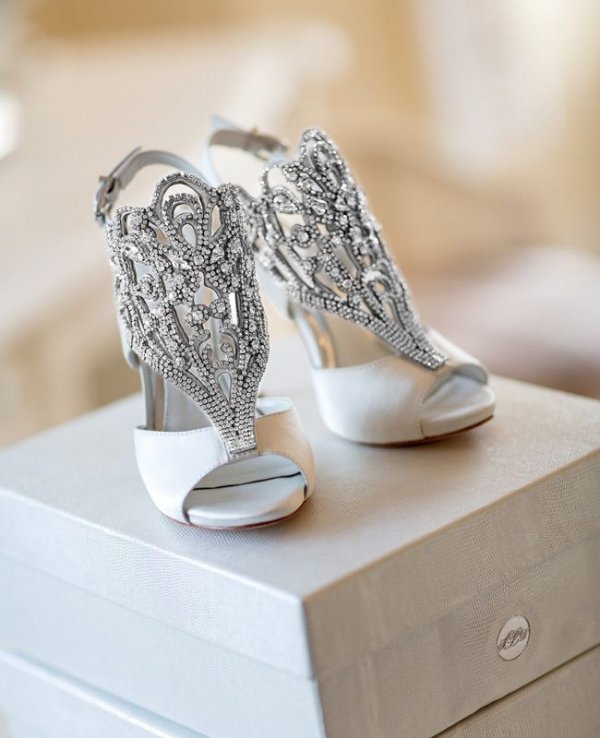 Via An Elegant Neutral Wedding at ...
These are the kind of shoes dreams are made of!
21

Emerald Green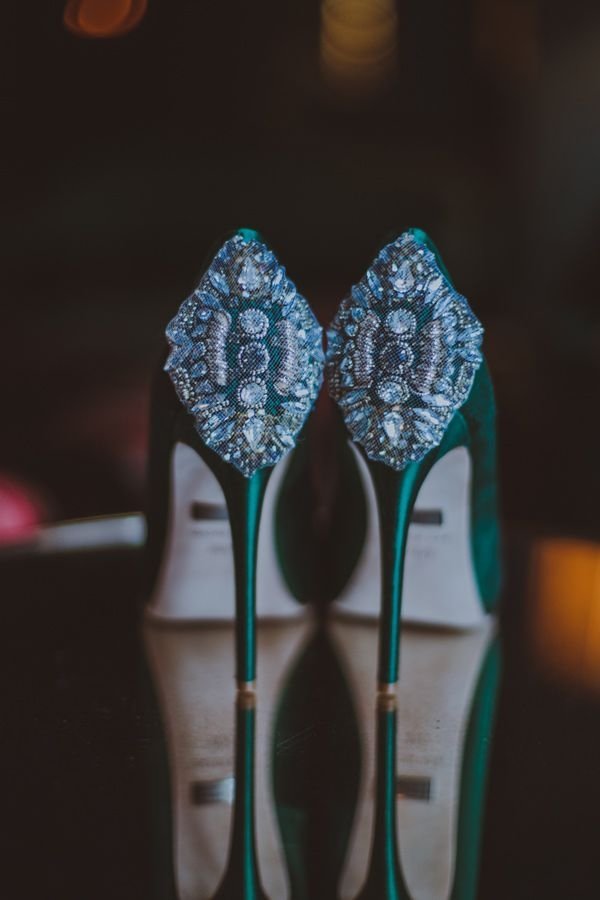 Via Long Island City Wedding
Wow! These Badgley Mischka heels are jaw-dropping.
22

I is for Innovation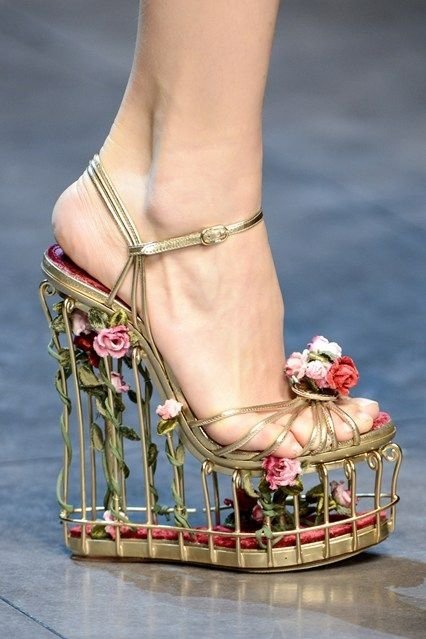 Via Best Catwalk Shoes
These Dolce & Gabbana shoes are a testament to innovative design. They are playful, thought-provoking, and truly one-of-a-kind.
23

Masterpiece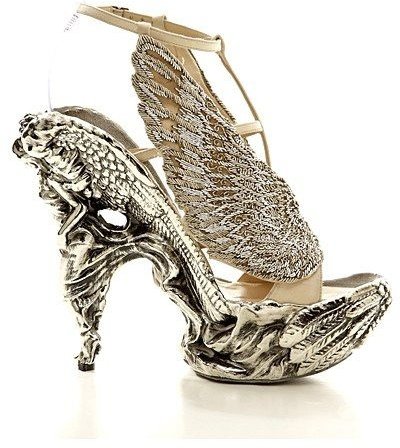 Via Beauty and Fashion Blog of ...
These Alexander Mcqueen shoes are the kind you wear with nothing else!
24

Golden Girl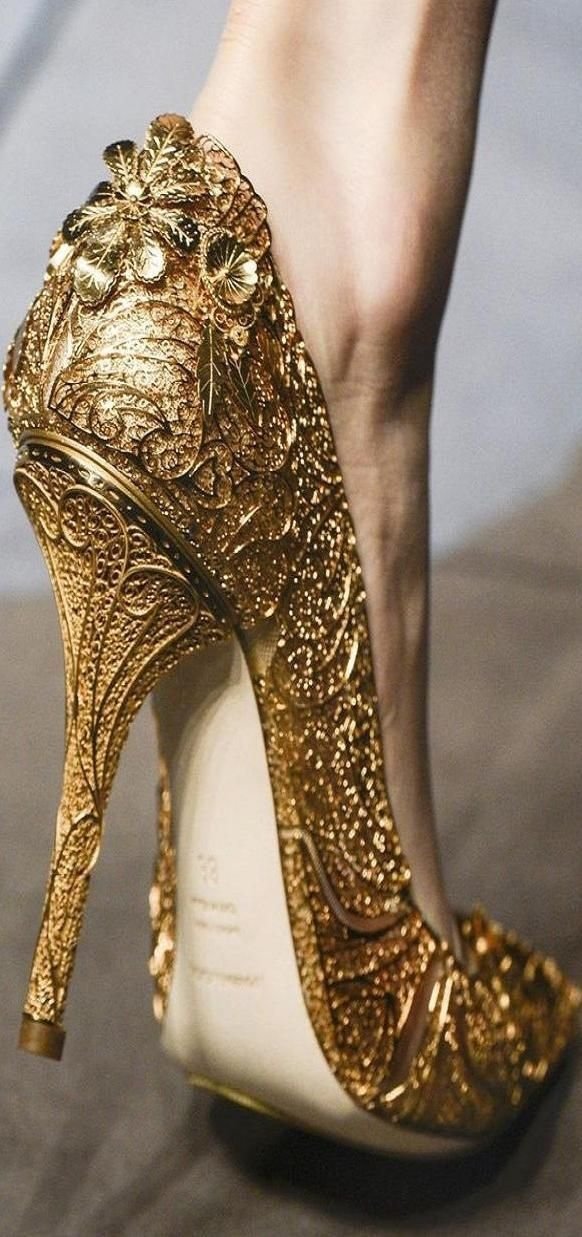 Via PASO A PASO, LICENCIA PARA ...
Now this would make anyone feel like royalty!
25

Loosen up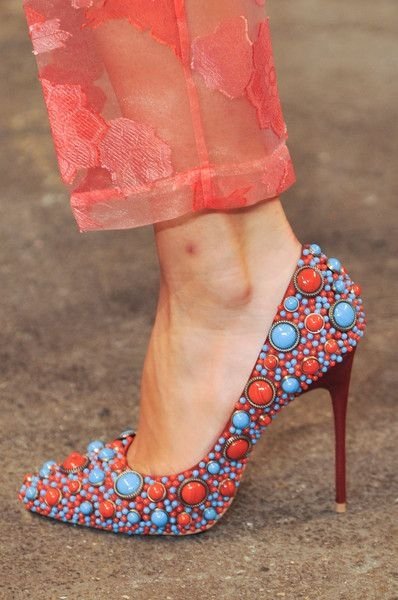 Via Runway Pictures - Fall 2015 ...
This unique pair from Christian Siriano's Spring 2014 collection screams fun!
26

Shoes That Make Music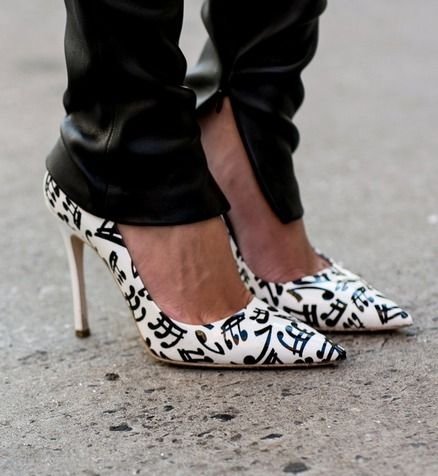 Via Get Up Close With Street ...
Perfect for the music lover! I could even see this being an easy DIY project.
27

Hand Painted Perfection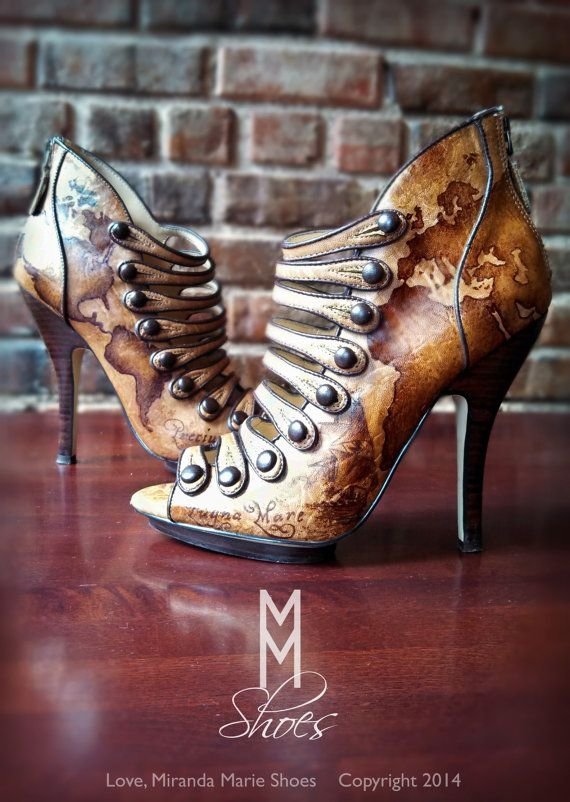 Via Hand Painted Steampunk Shoes - ...
These would be stunning for a steampunk wedding! You can buy them at lovemirandamarie.etsy.com
28

Goddess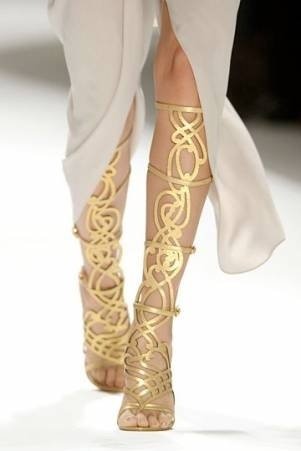 Via Pictures From Lauren Bush & ...
These Elie Tahari gladiators are making me drool!
29

Intricately Divine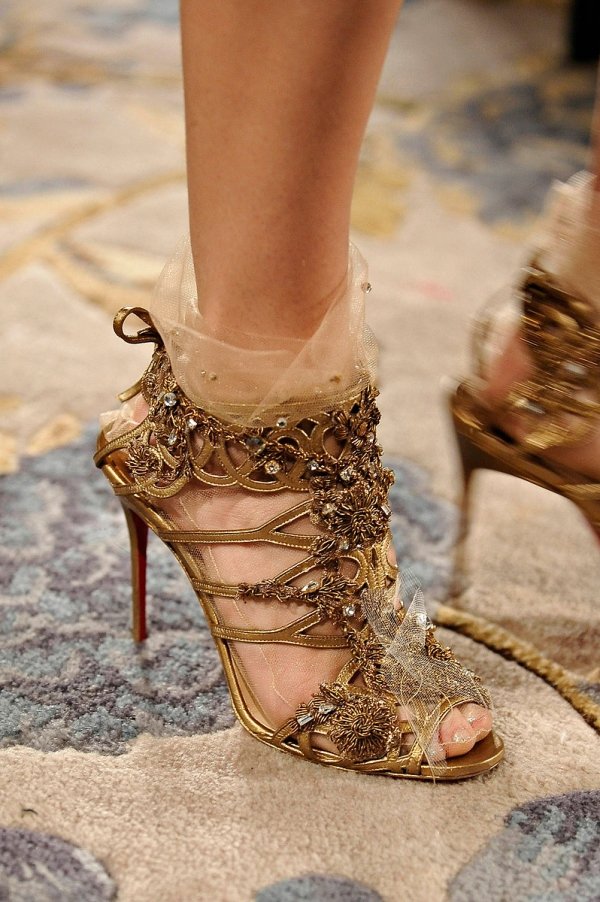 Via Marchesa Fall 2012
Oh my!!!
30

Elegantly Black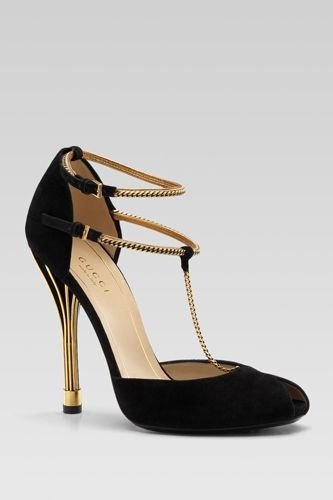 Via Channeling: Daisy Buchanan's '20s Style
This Ophelie High Heel by Gucci would look sublime with your LBD!
31

Nude and Gold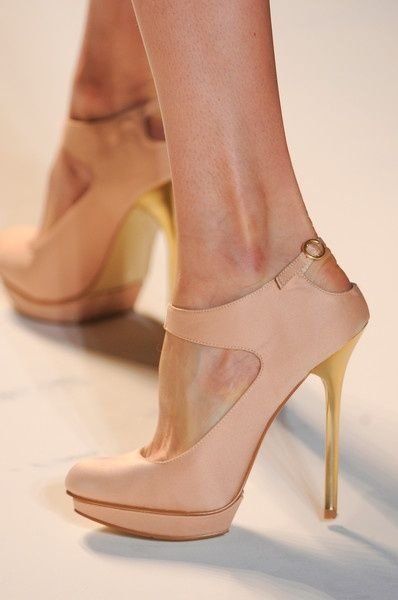 Via luxmall.us
These Lela Rose shoes are simple yet drop dead gorgeous!
32

Revamp an Old Pair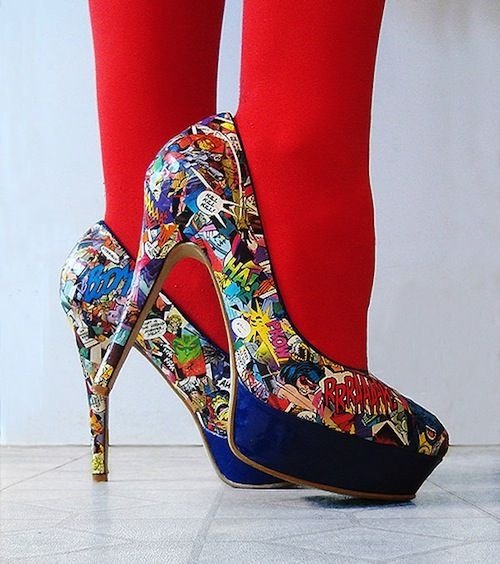 Via 20 Mod Podge shoe projects ...
Got an old pair of heels that need to be revamped? All you need is some Mod Podge, old comic strips and a little bit of patience.
33

Si Belle!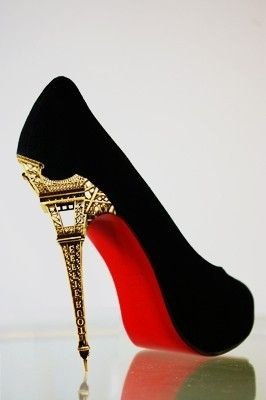 Via Splenderosa
If I could afford it, I would buy these just to stare at it all day long.
34

Almost Magical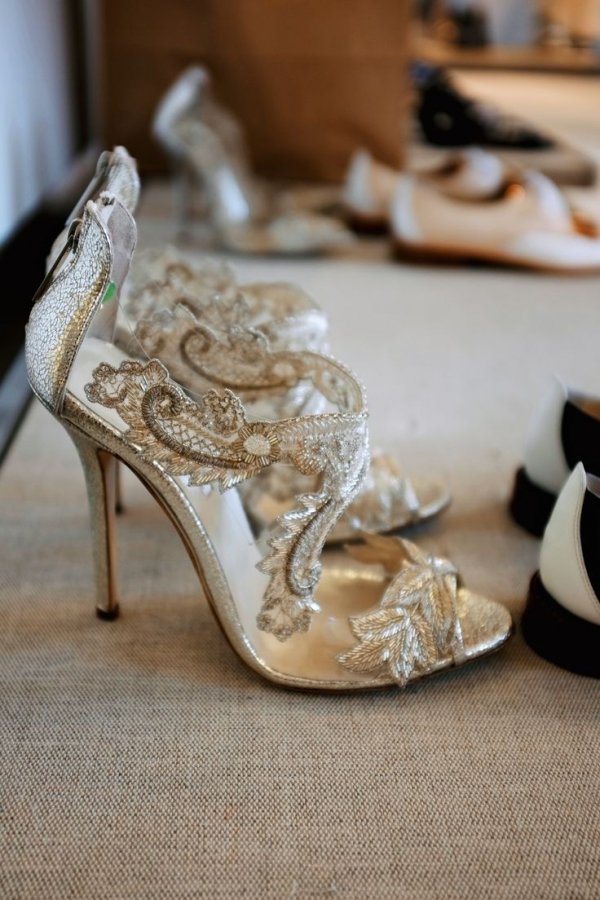 Via Hot Heels
This divine pair from Oscar de la Renta's Spring 2015 collection has the magical ability to make hearts stop.
Aren't these gorgeous shoes...well...gorgeous? Which ones were your favorite?
Please rate this article