Season's must-haves, Thin Belts are going to be the topic of my today's post, ladies and I suggest you to read my suggestions before you start spending. I've found some lovely thin belts I'd like to share with you today because I know you'll find them as fabulous as I do. Are you ready? Well, here are those lovely thin belts I've been meaning to show you:
---
1

ASOS Animal Print Purse Belt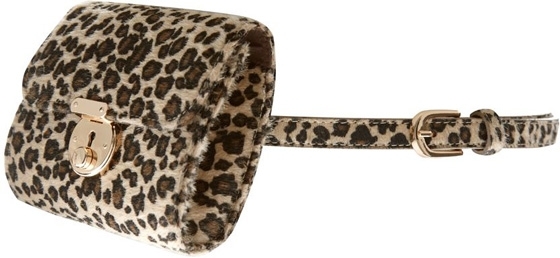 Price: $35.94 at us.asos.com
Meow! Now this is what I'm talking about – a cute belt and an even cuter purse all in one! Who said style and fashion had nothing to do with what's practical? Give this belt a shot if you're a stylish lady who hates big purses, loves to have her hands free, but don't avoid it even you're obsessed with oversized satchels as this pouch can be removed to accommodate your style.
---
2

Warehouse Metal Cube Belt

Price: $35.94 at us.asos.com
Next on my list of awesome, super stylish thin belts I want you to check out would be this unusual glamorous piece by Warehouse! Now if this can't glam up any sweater dress or any other dress, for that matter, I seriously don't know what could!
---
3

ASOS Patent Bow Thin Belt

Price: $14.38 at us.asos.com
Remember my post on colorblocking? Well, if you found it inspiring enough to get you to consider this new trend yourself, definitely stock up on enough cute, colorful thin belts as you're sure going to need them. This turquoise beauty is, of course, a must-have too! Yay vintage…or vintage-inspired!
---
4

Oasis Skinny 60's Belt

Price: $21.56 at us.asos.com
If you have a passion for vintage clothing, flare pants or girly plaid skirts, you should definitely give this cute belt a chance. It's only vintage-inspired, I'm afraid, but if you ask me it looks just as good as all truly vintage thin belts I've ever seen.
---
5

ASOS Mirror Metallic Belt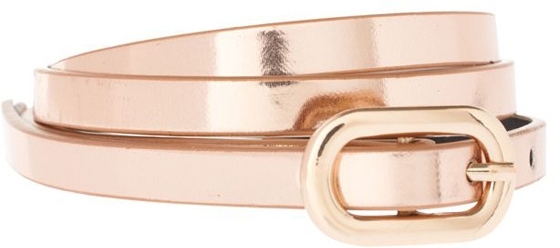 Price: $10.78 at us.asos.com.
Available in this fabulous rosegold as well as many other equally beautiful metallic shades, this gorgeous belt would be a great addition to your dressy wardrobe! Belt your favorite evening dress to add a healthy dose of glitz, use it to create a glam colorblock look or introduce bit of disco style into your everyday wardrobe.
---
6

ASOS Glittery Belt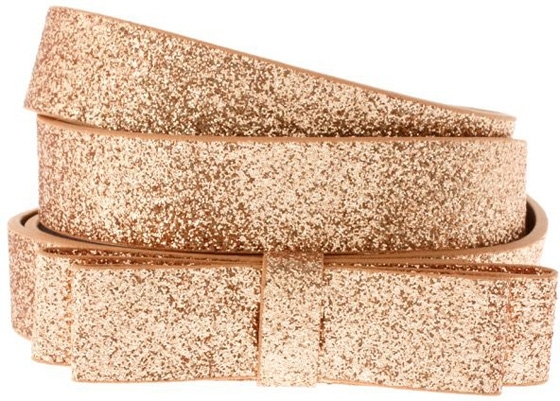 Price: $14.38 at us.asos.com
Awww, I have one just like this and I must agree glittery thin belts are so worth investing in! I wear mine whenever I feel my outfits need just a little bit of sparkle to go from plan to totally chic and, if you aren't against bling, I'd suggest you do the same.
---
7

ASOS Boyfriend Belt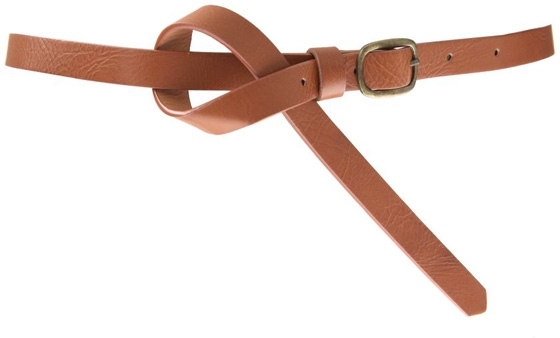 Price: $14.38 at us.asos.com.
Any slouchy sweater dress, wrap, poncho or vest would look super stylish with this belt and, since brown is the color most people choose for this season, you can rest assured you can't make a mistake by choosing it.
---
8

ASOS Skinny Patent Belt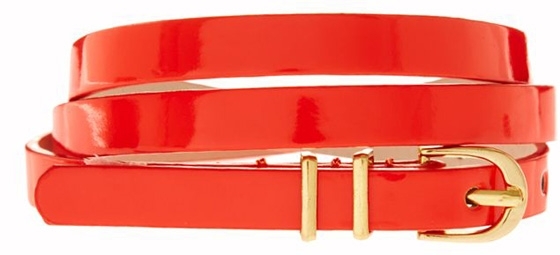 Price: $10.78 at us.asos.com
Oh-la-la! Bright-colored thin belts are the must have items for every colorblocking fashionista and this patent bright belt is not only perfect for creating this style, but very glamorous as well! So, if you ever get tired of color blocking, you can always rely on it to brighten up your brown and black winter outfits or give your summer look an exotic, tropical note you'll love.
Were thin belts ever OUT? I don't think so! And I'm sure you already have your mind set up on one of these lovely thin belts right here! Am I right? Do tell!
Top Image Source: weheartit.com
More
---
Popular
Recent