There are no dragons and white walkers in real life (not yet anyway), but it's amazing just how perfect these Game of Thrones gifs are for everyday life situations!
---
1

It's the Weekend and You're out with Your Girls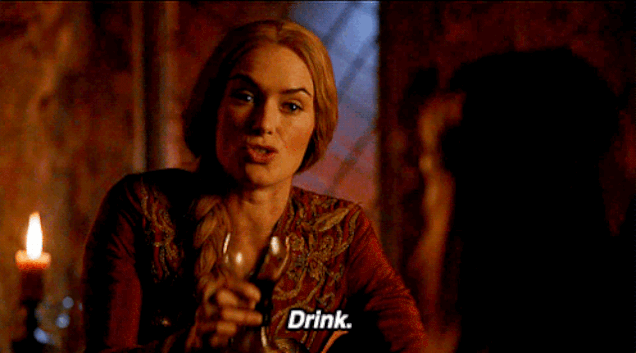 We're just getting started.
---
2

When a Friend Explains Why Her Lifestyle Choices Make Her a Better Person than You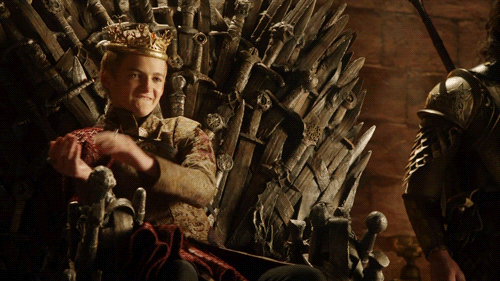 If you expect people to respect your choices, you need to do the same.
3

When Your Partner Acts like a Grammar Nazi in the Middle of an Argument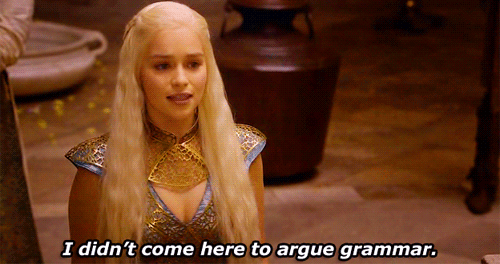 There's a time and a place and this is NOT it.
---
4

When You See Someone Flirting with Your Bae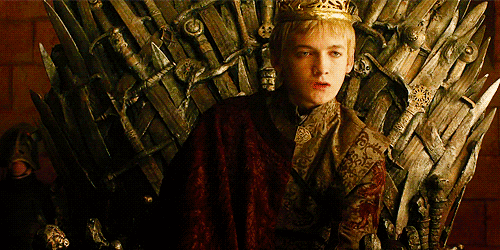 Oh no she didn't!
---
5

"Just One More Drink"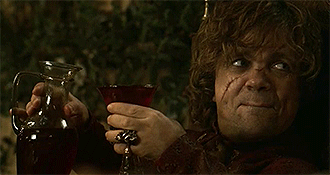 What's the worst that could happen?
---
6

What You Look like the Morning after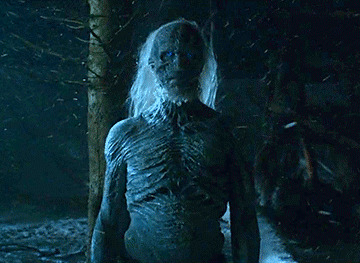 So...hungover. Ugh!
---
7

When Social Media Spoils Game of Thrones for You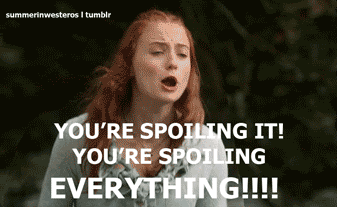 That's it, I'm quitting Twitter and Facebook for good.
---
8

Bumping into Someone You Slept with and Didn't Call Back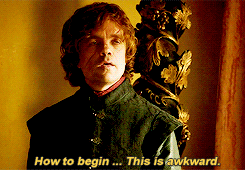 Maybe he/she didn't notice you?
---
9

PMS Alert!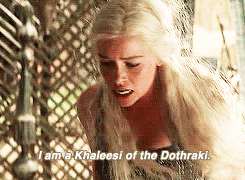 Do NOT mess with a PMSing woman!
---
10

All Hail the Mighty Khaleesi....I Mean, Pizza!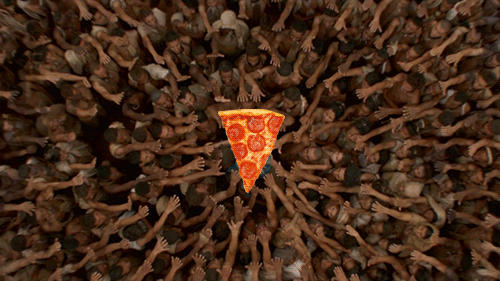 Pizzas rule the world.
---
11

When You See Your Crush with Someone else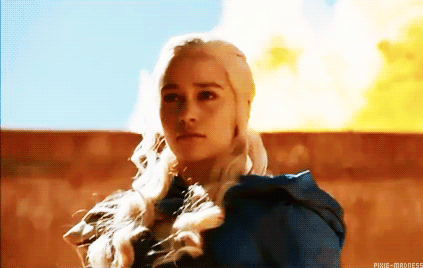 Act normal...act normal...
---
12

When Someone Who is Skinny Complains about Being Fat!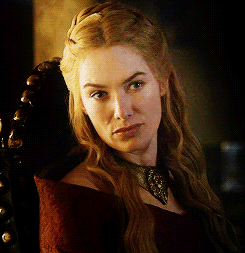 Are you kidding me?!
---
13

At the End of Finals Week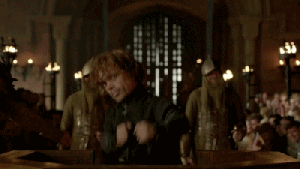 Glad that's over!
---
14

When You're Home Alone and You Think You Just Heard a Noise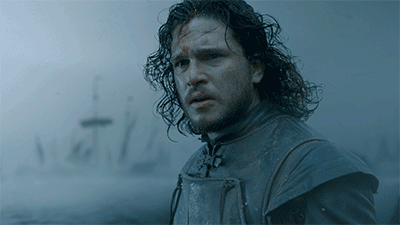 Even though every single person in every scary movie who ever went to "check on what that noise was" is dead, you just can't help yourself.
---
15

When Someone Steals Your Lunch/dragons at Work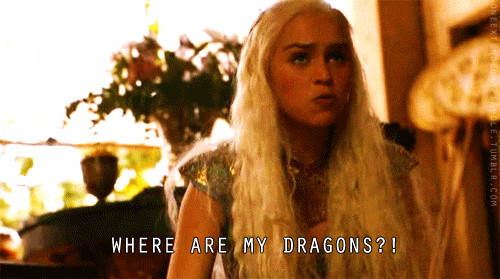 This is what being hangry looks like.
---
16

When You're Trying to Get Your BFF to do Something She Really Doesn't Want to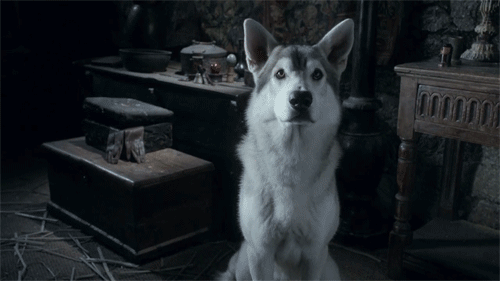 Please? Pretty please?
---
17

My Reaction Every Time I Meet Someone Who Doesn't Watch the Show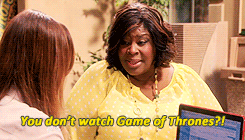 How is that even possible?!
---
18

When You're Trying to Pretend You Didn't Notice the Adorable Guy Who Just Walked in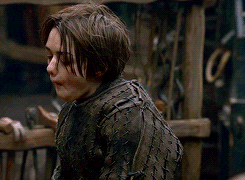 Oh he's FINE!
---
19

How We All Feel Sometimes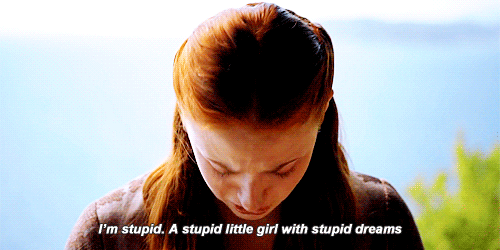 Just know that you're not alone.
---
20

When You Get Your Periods Unexpectedly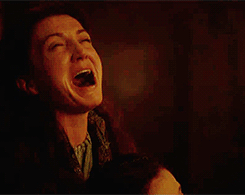 Why does the universe hate me?!
---
21

When Someone Asks You What Your Life Plan is and You Really Don't Have a Clue!
If only I knew...
---
22

When You're Not Very Good at Flirting but Try Really Hard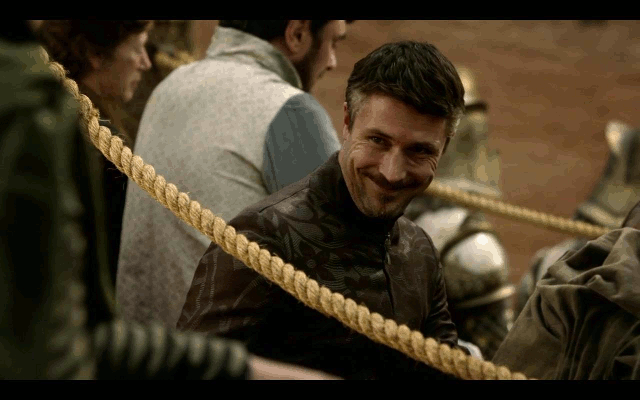 I hope I don't look stupid.
---
23

When You Realize You Have to Wait a Whole Year to Watch Game of Thrones Again...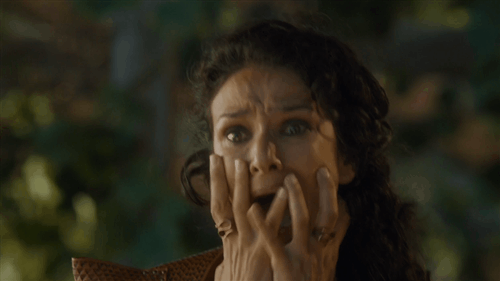 That's too far away!
---
24

But until then, There's Always the Books and This Very Satisfying Gif That I Can Watch over and over!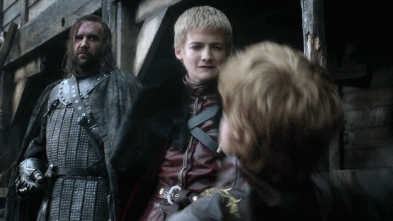 ---
Comments
Popular
Related
Recent