Ariana Grande went from being the sweet and adorable Cat Valentine on the Nickelodeon sitcom "Victorious" to a widely known singer, performer and all-around household name. Ariana has given us tons of signature looks that we can easily identify with her, her brand and her overall aesthetic! Here are five Ariana Grande iconic looks from throughout the years!
Table of contents:
1

Put Your Hearts up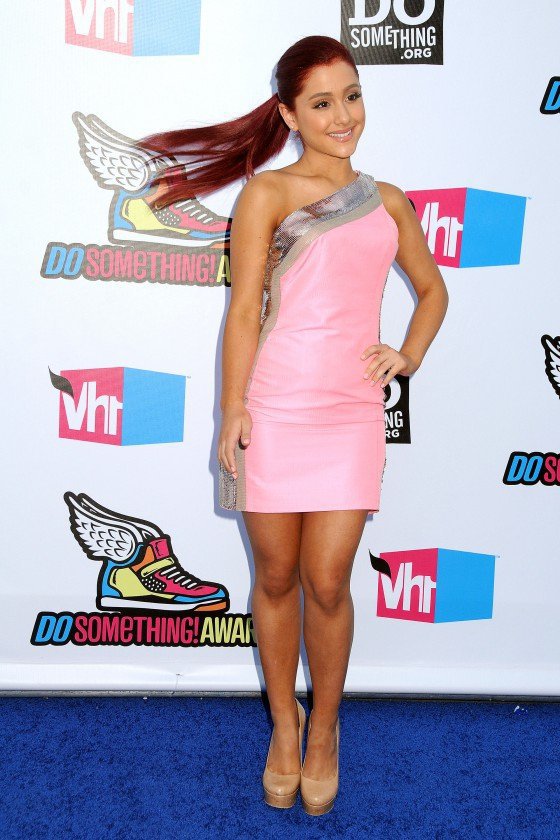 Fresh off Nickelodeon, Ariana still had a lot of childlike innocence to her. With the signature red velvet hair slicked back into a bouncy ponytail and her pastel-colored dresses, we all quickly began to love the quirky and tiny girl with the big voice!
2

Yours Truly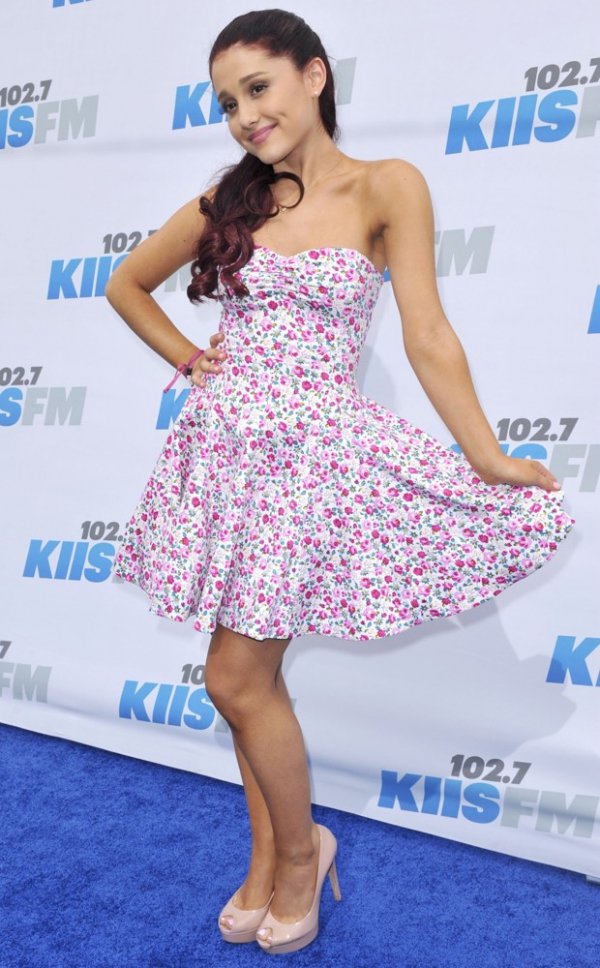 With the release of her first studio album, Ariana definitely put herself on the charts and switched it up on us. Shifting back over to her natural brown hair, Ariana gave us her classic half up-half down look with a pretty bow, crop tops and dainty skirts! At this point, millions of girls across the U.S. wanted to recreate Ariana's dainty and feminine look.
3

My Everything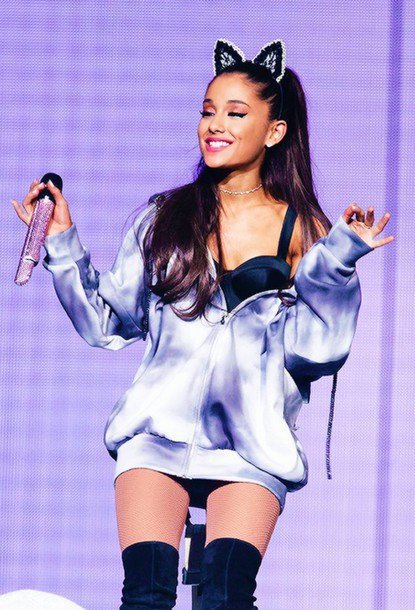 This phase gave us Ari's iconic cat ears and thigh high boots. At this point in Ariana's career, we start to see her shift from innocent to flirty and more playful! Still true to her signature half up-half down hairstyle, Ariana started showing off her little figure more by shedding the frilly skirts and dresses and wearing more form-fitting pieces.
4

Dangerous Woman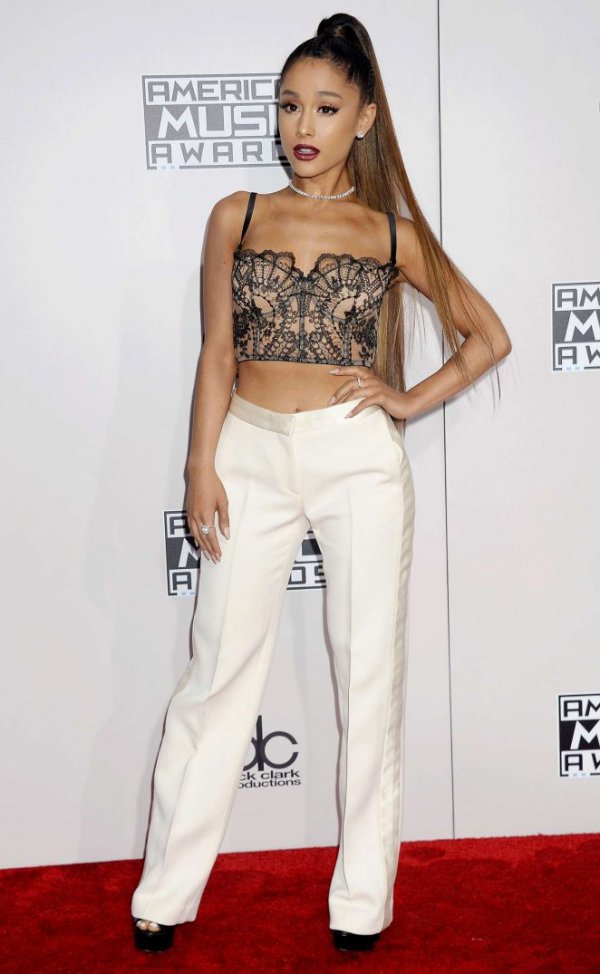 The album title spoke for itself. Ariana lets us know that she is not a sweet and innocent little girl anymore, but rather a strong and self-assured woman. During this phase, we saw Ari shift from her half up-half down hairstyle to sleek ponytails and bralettles with a baggy bottom. Definitely one of the most drastic image changes Ari went through in her career, and we all LOVED it!
5

Sweetener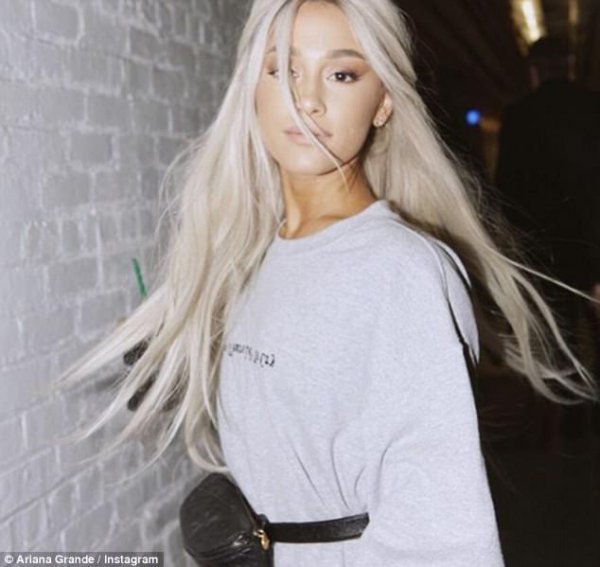 Ari has been constantly dropping songs and teasers for her highly anticipated fourth studio album "Sweetener" that is scheduled to release this August. Shocking us on Instagram, Ari revealed the new platinum blonde slicked back into a low ponytail, as well as her new obsession with large, oversized sweatshirts (and upside-down writing). So far, Ariana's new look and music has received overall positive feedback, and we cannot wait to see what else she has in store for us!
Please rate this article