7 plus Size Beauty Myths Crushed to the Core Because Curvy is Gorgeous Too ...
By Brandon
You're a plus sized girl living in a skinny world and with that come tons of beauty myths, many of which are in need of a serious busting! The average ensemble by your favorite clothing designers are made to fit a much smaller frame and can make a curvy girl feel out of place and what's worse, the rules of fashion dictate that you can't wear certain things. We're here to say, "Who says?" Here are 7 Plus Sized Beauty Myths BUSTED!
---
1

Thou Shalt NEVER Wear Horizontal Stripes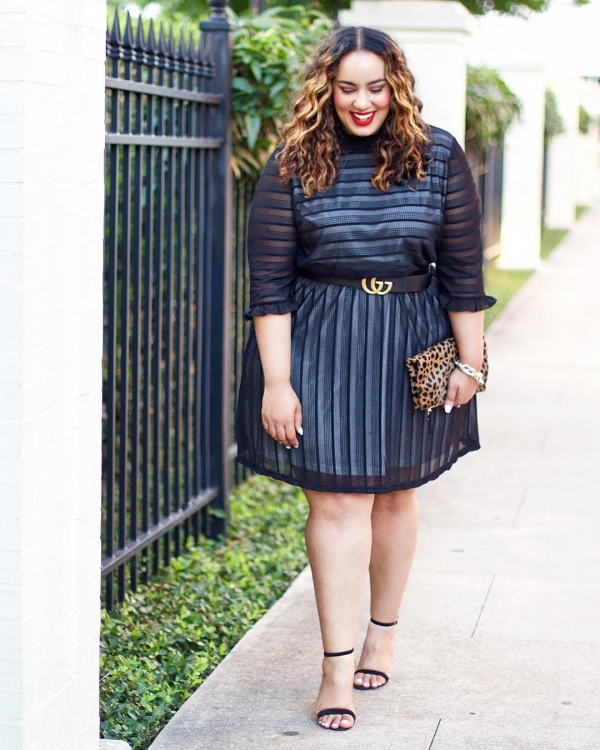 Okay admit it, you avoid horizontal stripes like the plague. Well we're here to tell you that this beauty myth needs busting! As a plus sized beauty you've been told for a long time that those evil little straight lines are a sure fire way to make your fuller frame look bigger. While this is true in SOME cases, there is a way you can pull this off. The key to successfully pulling off a horizontal striped look is knowing your proportions. The stripes shouldn't be too thick and the spacing should also be proportioned well. If you're nervous about heading full charge into this look, start out small, like wearing a striped tank under your favorite open cardigan or jacket with your favorite jeans and believe me when I tell you, you'll feel both sexy and rebellious giving this look a try.
2

Thou Shall ALWAYS Wear Basic Black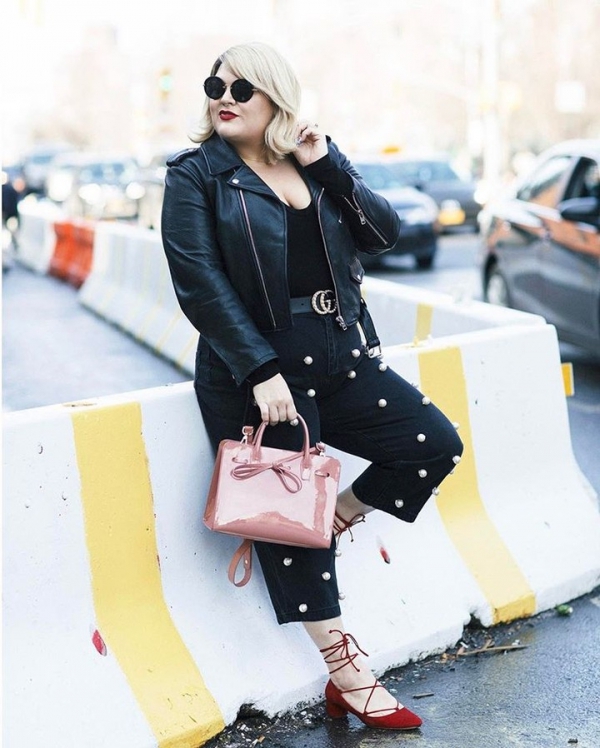 While it is true that black is slimming, as are other dark colors you should never assume that you are forbidden from wearing anything else! The notion that you as a plus sized beauty can't look good in anything outside of monochromatic colors (and that white is also your enemy for that matter) is not only wrong but it's entirely impractical! The world is full of bright and bold colors, why should you be forbidden to wear them? If you're worried about breaking away from the blacks and navy blues, try starting small, working with bright accessories, like a purse or belt until you're ready to try it on a larger scale with lets say those bright red jeans you saw in the store window.
---
3

Thou Shalt NEVER Wear Skinny Jeans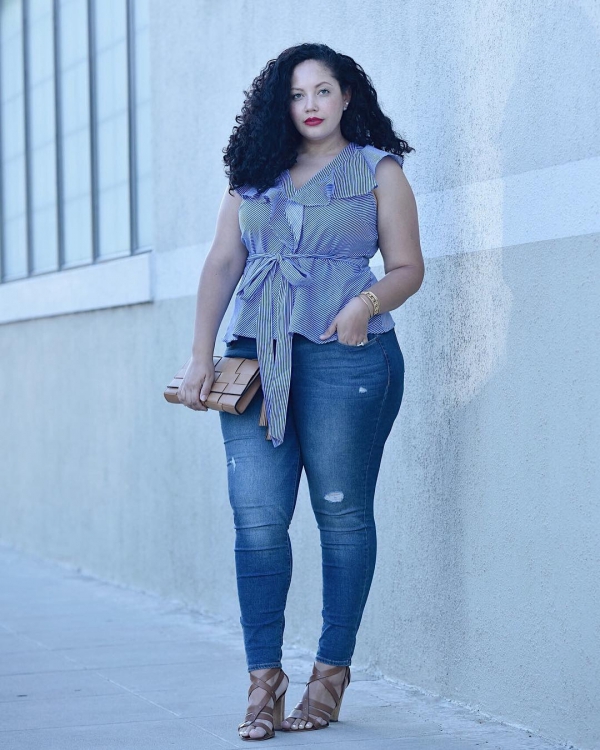 As a plus sized gal you've probably heard that you should avoid skinny jeans at all costs and that the boot cut look is your best friend now and forever. While the look of boot cut jeans can be flattering, believe it or not skinny jeans can be too. Fitted clothes actually frame and hug your curves beautifully so don't be afraid to give this look a try. The key to pulling this off is that you wear something "fitted" not "tight." One makes you look chic and sexy, the other can make you look uncomfortable and yes, bigger than you actually are. Take a page from beauty bombshell Marilyn Monroe (who was reportedly a size 14!) and find what compliments your curvier frame most.
---
4

Thou Shall ALWAYS Wear Loose Fitting Clothing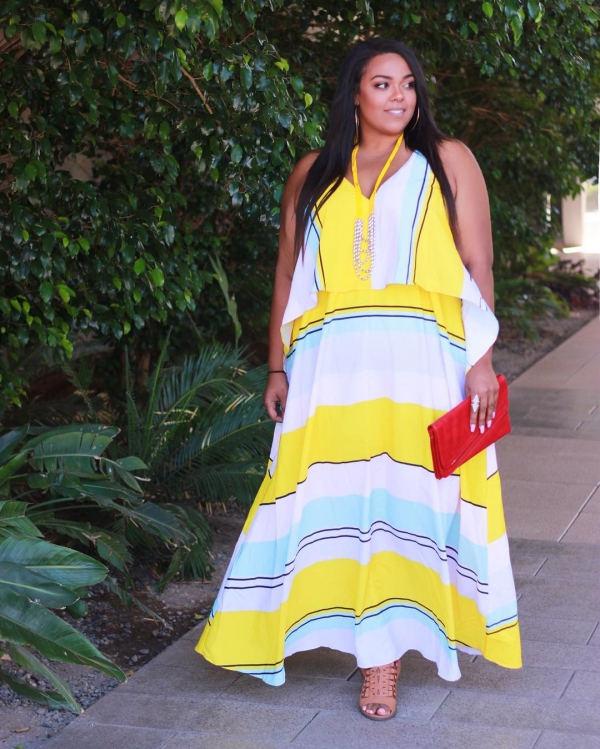 Please, please, please, throw this notion out the window. We can't fathom why some designers choose to bury some big girls under over sized clothing pieces and while we appreciate the extra space in some cuts of our clothes, this isn't always necessary. Sometimes wearing too many loose fitting things at once can have the opposite effect, and can make you look sloppy and unkempt. Don't drown yourself in layers of huge dark colored clothes because you feel you have to. Wear what fits you comfortably and balance your loose clothes with more fitted ones.
---
5

Thou Shalt NEVER Wear Patterns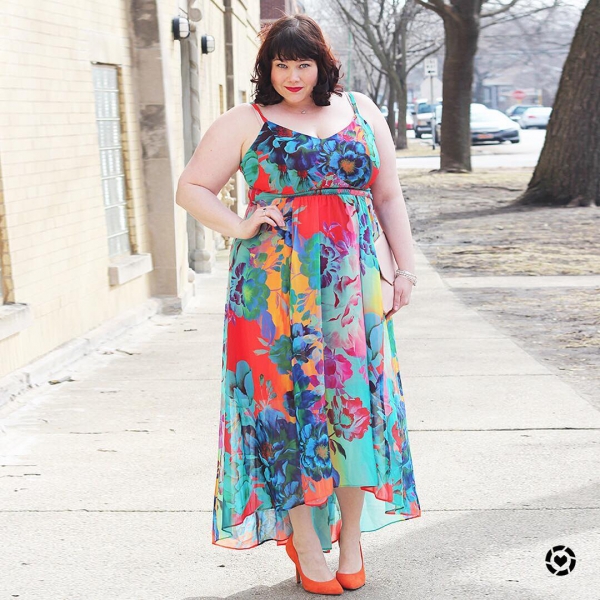 I know you're afraid of looking like your grandmas couch with trying out a floral pattern, or turning into a polka dot by wearing them, but the truth is, patterns can look good on you too, and shouldn't be automatically vetoed from gracing your closet. Just like with horizontal stripes, successfully wearing patterns requires you to be aware of the patterns proportions and finding what looks good on your frame. Remember, not all plus sized bodies are the same, so find what looks pleasing on you and give it a whirl! Pair it with a jacket or a belt in a complimenting color and you're sure to turn heads!
6

Thou Shall ALWAYS Wear Textures That Flatter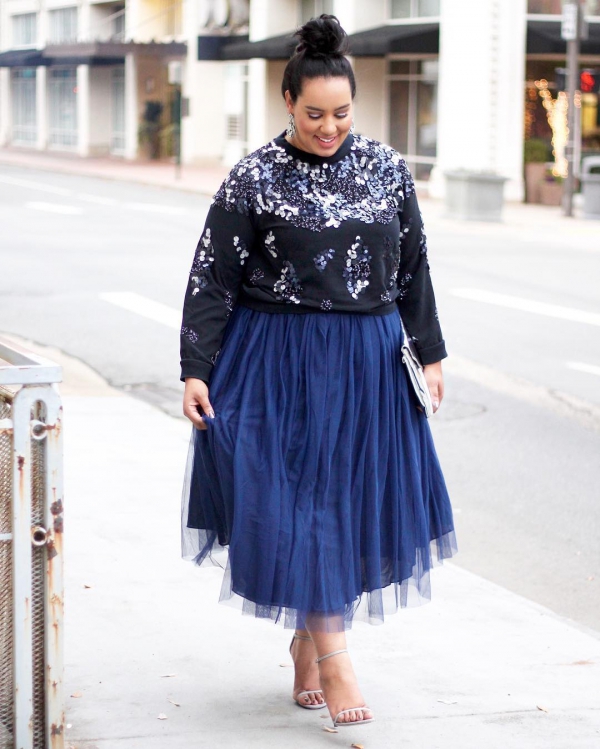 Okay I don't know who came up with this rule, but its silly to think that you as a plus sized girl have to be aware of sizes, fits, colors, patterns, stripes, and now TEXTURES!? Doesn't seem all too fair now does it? Newsflash: Its okay for you to wear knits, faux fur, leather, metallic's, pleather, hounds tooth, ruffles, YES RUFFLES and any OTHER textures you want to. Just remember to keep it well balanced with your entire ensemble and nicely proportioned and you'll be enjoying a whole new world of fun fashion options.
---
7

Thou Shalt NEVER Break the plus Sized Beauty Rules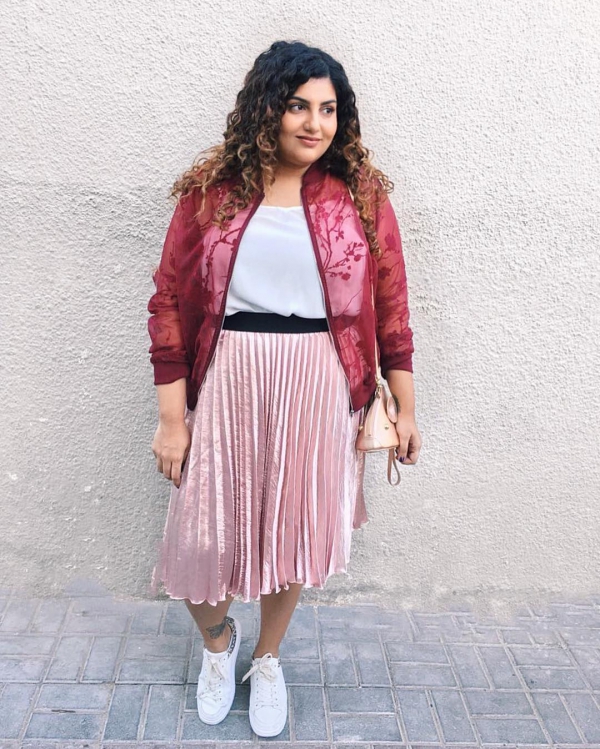 If there was ever a rule to kick to the curb, this one would be it. YES, we're saying that the only rule is that there aren't any rules; at least none that you should feel forced to follow. Fashion should be fun for everyone, including you! Don't be afraid to shake up your usual ensemble choices. Being a plus sized beauty doesn't mean you have to stick to only certain clothes! Yes it's okay to try out trends, just tweak them so that they play to your strengths! YES, it's okay to wear a two piece swimsuit as a plus sized girl, just try it as tankini! You want to try out wearing a mini skirt? Pair it with some cute leggings! The point is you shouldn't limit yourself and base your clothes on what the fashion industry says is okay. Don't be afraid to break the rules! You'll be glad that you did!
Woman come in all shapes and sizes, and that includes you. Being a plus sized girl in a skinny girl world can be limiting, but only if you let it! Love your body, embrace your curvy shape, and focus on being healthy rather than being a certain number. Now that we've shared 7 plus sized beauty myths that needed busting, what are some that you are willing to give a try?
---
Comments
Popular
Related
Recent