It might be Fall, but I'm always thinking about the warmer summer weather and how much time I have till I need to get into swimwear shape! All women have beautiful curves, but sometimes it can be difficult finding the right swimsuit that will flatter us in all the right places. Today, we have guest blogger Susan from InstyleSwimwear to share with us some helpful swimwear tips and** 5 Reasons to Splurge on Designer Swimwear...**
Designer Swimwear: Style & Quality...
Many people think that splurging on designer swimwear is a little crazy. Believe me, I used to be one of them! But the longer I work in the industry, the more I truly believe that it makes perfect sense. If you need some convincing, here are the top 5 reasons to splurge on designer swimwear....
Table of contents:
1

Exclusive Styles and Designs...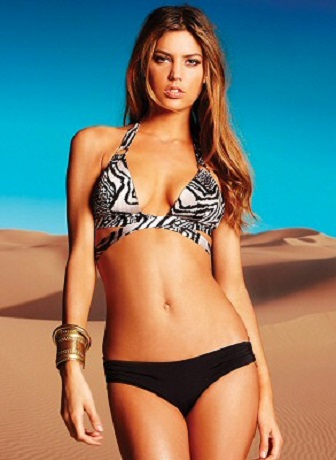 Mozambique by Vitamin A
Have you ever found yourself at the beach or pool, falling in love with another girl's swimsuit? It's a good chance that you've fallen under the spell of a designer swimsuit. Designer swimwear features exclusive prints, patterns, styles and designs that you won't find anywhere else. Every new collection is inspired by both the hottest trends in fashion as well as different areas of the world, resulting in truly unique and innovative designs.
2

Custom Hardware and Embellishments...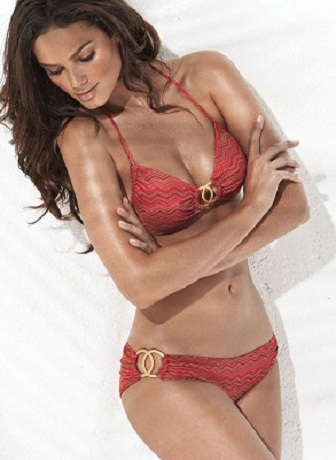 Riviera by L Space
If you're the type of woman who likes to make a fashion statement, you'll love the custom hardware and embellishments that can only be found in designer swimwear. Designers use everything from polished stones, recycled gold and silver plated hardware, leather bands and braided ties, Swarovski crystals and more. Whether you're looking to get noticed, in need of a pageant-appropriate swimsuit or simply want that glam beach look, you'll love embellished designer swimwear styles.
3

High-Quality Fabric...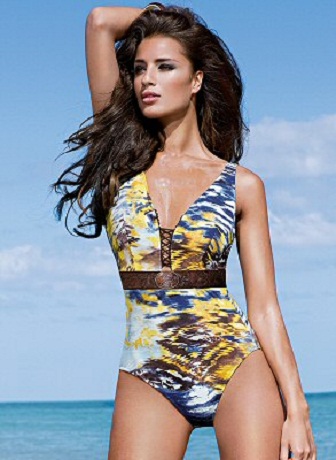 African Denim by Maryan Mehlhorn
This is perhaps the most important reason to splurge. Only designer swimwear is made with high-quality and luxurious swim fabrics. Many combine a special blend of Lycra Spandex and Nylon, while others hail from fashion capitals of the world, including Barcelona, Paris and Milan. This is the reason why designer swimsuits feel so smooth, luxurious and comfortable against your skin; once you slip into a designer swimsuit, you'll never go back.
4

Quality Craftsmanship...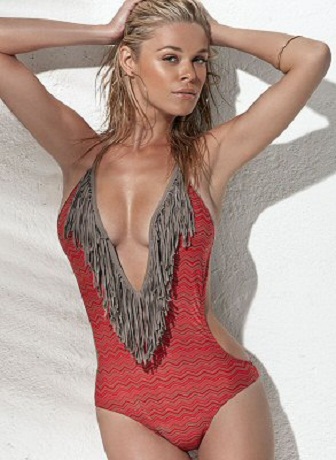 Riviera Fringe by L Space
Today's top swimwear designers have really gotten the design process down to a science. From the early design stages to the final construction process, designers pay special attention to even the smallest details. They have spent years perfecting their styles and designs and they know what techniques work for the female form. Designer swimwear features special cinching, stitching and cuts made to flatter your every curve, which is why they fit perfectly against your body. Because of this high level of quality craftsmanship, designer swimwear is made to last. If you follow the proper care instructions, your swimsuit is sure to last for many seasons to come.
5

Bang for You Buck...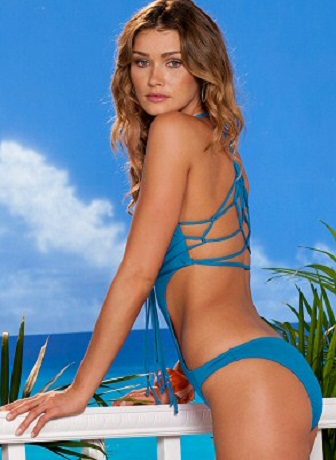 Network Monokini by Becca
Because of the meticulous attention to detail, many designer swimwear styles will help you get the most bang for your buck, and if you're hesitant to splurge, this may just change your mind. Many designer swimsuits feature convertible multi-way tops, fully reversible tops and bottoms, sliding adjustable details and more. If you're going to splurge, why not go for a style that provides multiple looks for the price of one?
Are you ready to experience the difference of designer swimwear?
Susan Bodack is the Director of Social Media Marketing at InStyleSwimwear.com, a popular online retailer of designer swimwear, beachwear, sandals and accessories. To read more of Susan's tips, check out the Beauty and the Beach blog!
Please rate this article