The world of fashion is mourning one it's greatest stars today, February 19, 2019, as news broke of the death of Karl Lagerfeld. The German designer has passed away at the age of 85, but his impact on the industry will continue to be felt for ten times that. After emigrating to Paris from Germany as a young teen, Lagerfeld first became a design assistant for Pierre Balmain before going on to work for Chloe and Fendi in the 1960s. However, it is through his work with Chanel that the designer is most well known. His long career with iconic fashion house began in 1983, and his designs breathed new life into the label that was still suffering from the death of Coco Chanel ten years before. As Chanel's creative director, Karl Lagerfeld secured his place in fashion history.
Let's a take a look at some of the most memorable events in the story of Karl Lagerfeld:
- In 1960 Lagerfeld left Balmain to join Jean Patou where his designs challenged preconceptions of couture, producing collections that including mini-skirts and plunging necklines.
- In 1977 he adopted his now famous signature look of dark glasses and ponytail.
- In 1983, Lagerfeld joined the most famous fashion house - Chanel - as creative director, an appointment seen as integral to reviving the ailing brand. In 1984, he presented his first couture collection for the brand.
- In 1987, he posed for Playboy.
- In 2001, he was so desperate to wear one of the skinny-fit Dior suits by designer Hedi Sliman, he lost six stone.
- In 2004, Lagerfeld teamed up with high street chain H&M. The entire first collection largely sold out within 24 hours.
- In 2011, he wrote and directed the movie, The Tale of a Fairy.
- In 2014, the autumn/winter 2014 Chanel collection was staged in a supermarket-themed show, complete with Chanel food and household products.
- also in 2014, Lagerfeld staged a feminist protest on the catwalk of the spring/summer 2015 show in Paris.
Some of the most famous and beautiful women in the world have worn clothes by Karl Lagerfeld. His list of clients and brand ambassadors would top an A-list event. Let's take a look at ten of his most famous and memorable muses.
---
1

Kendall Jenner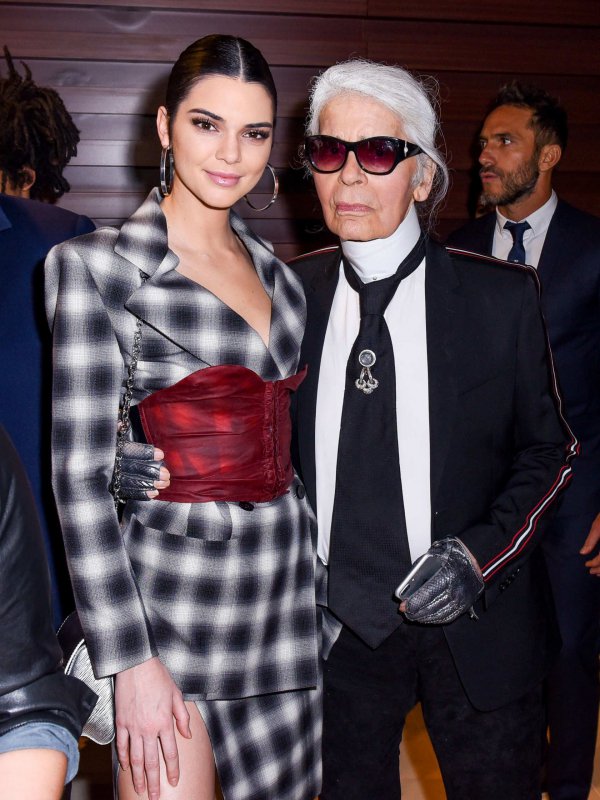 Graduating from reality TV kid to fully fledged fashion model, Kendall Jenner was a favorite of Lagerfeld's in recent years. Not only has she walked for him for Chanel on many occasions, but she was also given the privilege of closing the Paris-Salzburg Metiers d'Art Collection. A high honor!
2

Cara Delevingne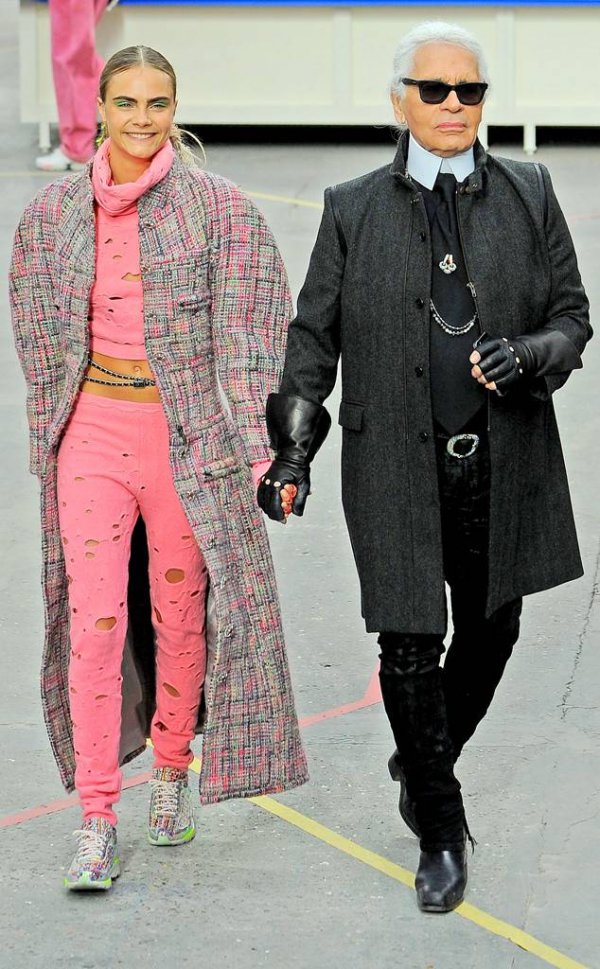 The model and socialite has always been the apple of Karl's eye. She has been the star of several Chanel ad campaigns, along with walking the runway in his creations many, many times.
---
3

Ines De La Fressange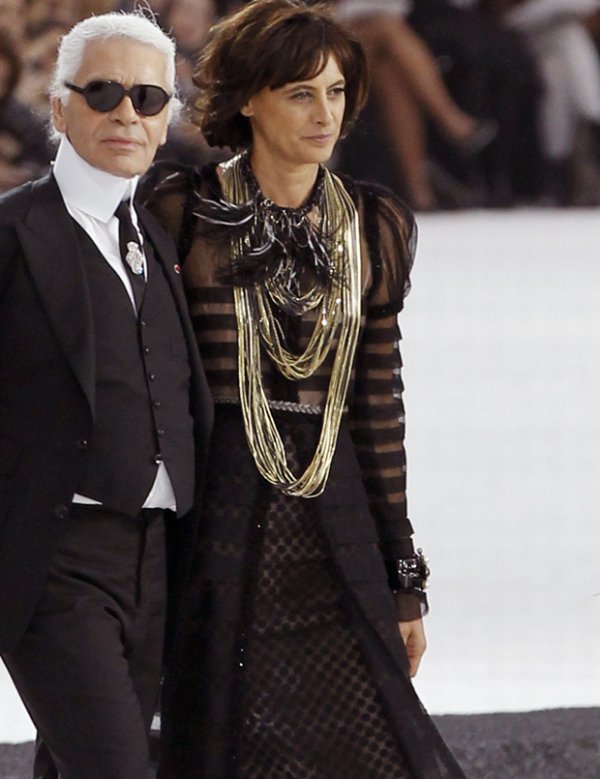 The French fashion legend and aristocrat was one of Lagerfeld's very first muses. She was the very first model to sign an exclusive contract with Chanel in the 1980s.
---
4

Gemma Ward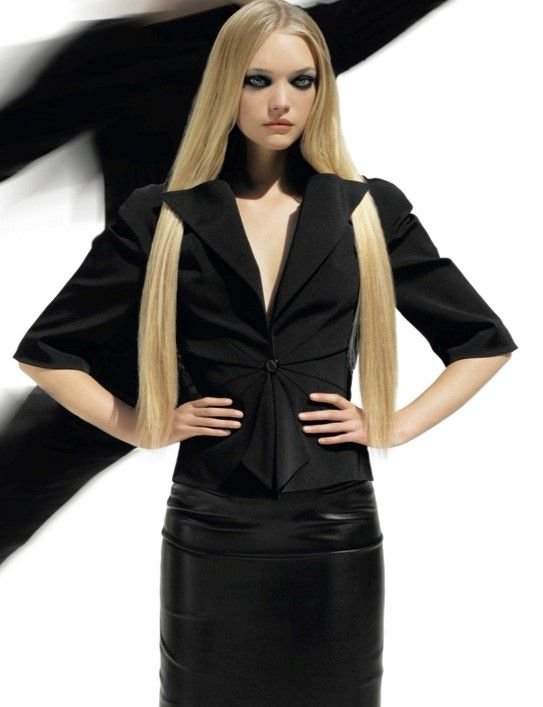 Gemma Ward was the youngest model ever to grace the cover of Vogue, kicking off a generation of baby faced fashionistas. She modeled for Lagerfeld many times, most notably in an uncanny Brigitte Bardot editorial.
---
5

Stella Tennant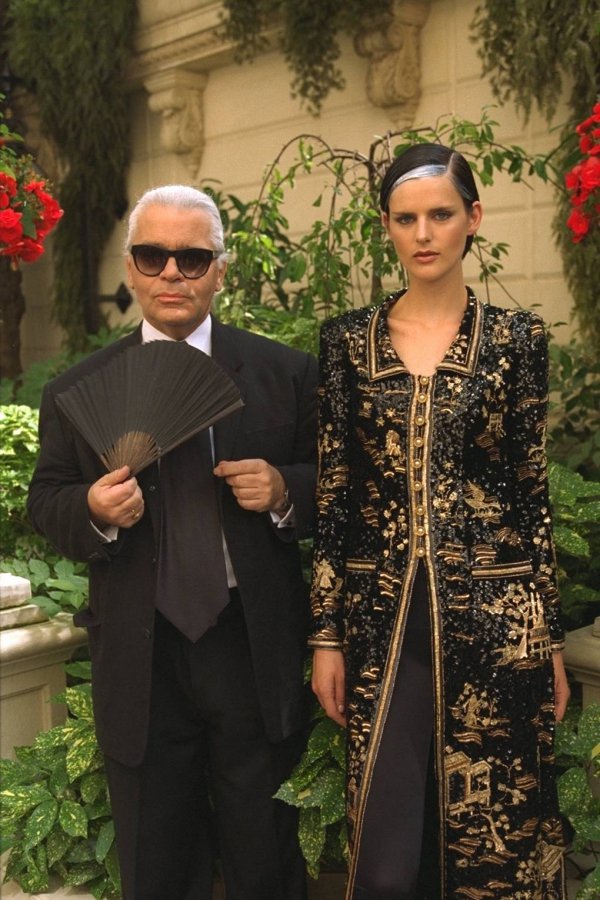 Lagerfeld made Stella Tennant that face of Chanel because he loved her modern look. She was edgy, androgynous and has a strong photographic presence. She actually retired from modeling in 1998 but returned just for Karl for a Chanel campaign in 2002.
---
6

Linda Evangelista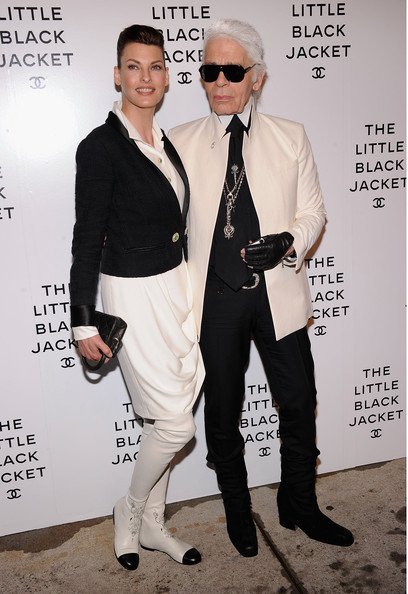 One of the original supermodels! There is no doubt that she was one of the most recognizable fashion faces of the 90s, and in many ways that is thanks to Lagerfeld, with whom she had worked since the mid-80s.
---
7

Claudia Schiffer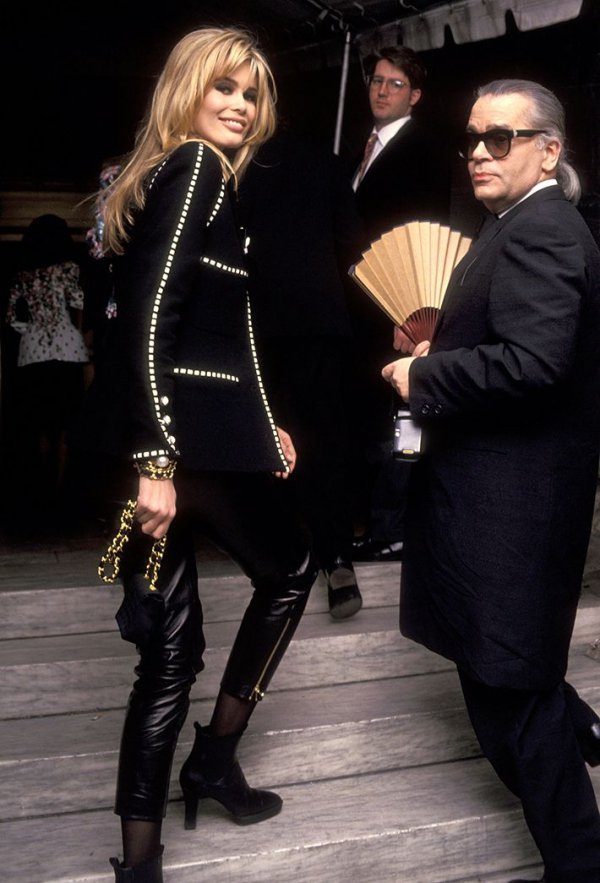 Another modeling name that transcends the fashion industry, Claudia Schiffer was another major muse for Karl Lagerfeld. She recently told Vogue that she saw Karl as her mentor and that their work together made her career.
---
8

Saskia De Brauw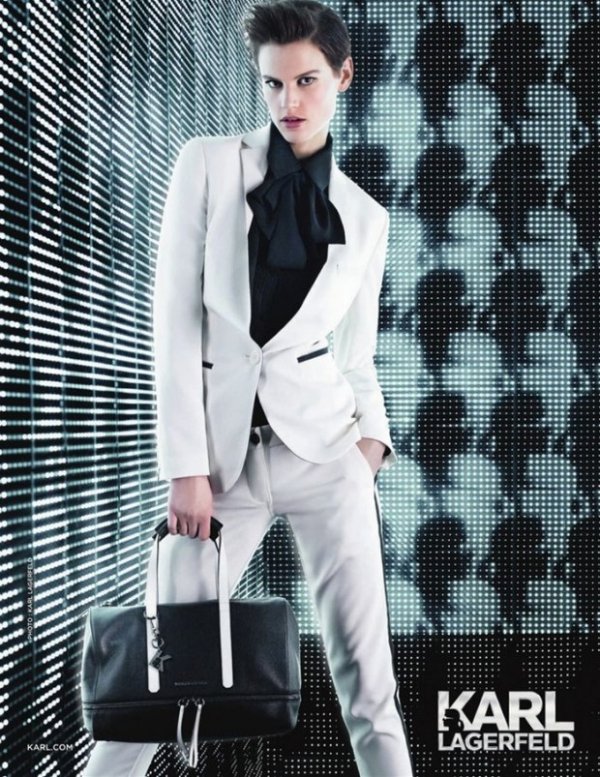 An androgynous beauty that became a muse for Lagerfeld, Saskia became the face of Chanel in 2012.
---
9

Freja Beha Erichsen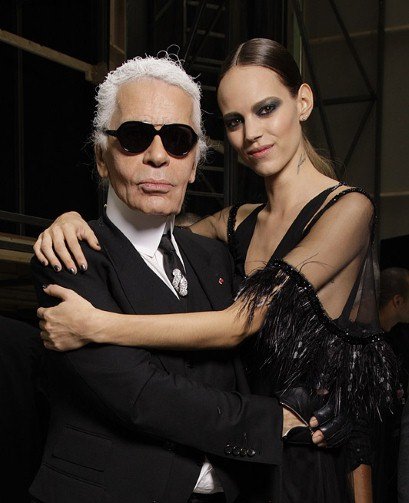 Alongside many of his other recent muses, Freja was picked to star in the film Tale Of A Fairy, written and directed by Karl Lagerfeld himself. She was regarded by him as being the queen of cool.
---
10

Keira Knightley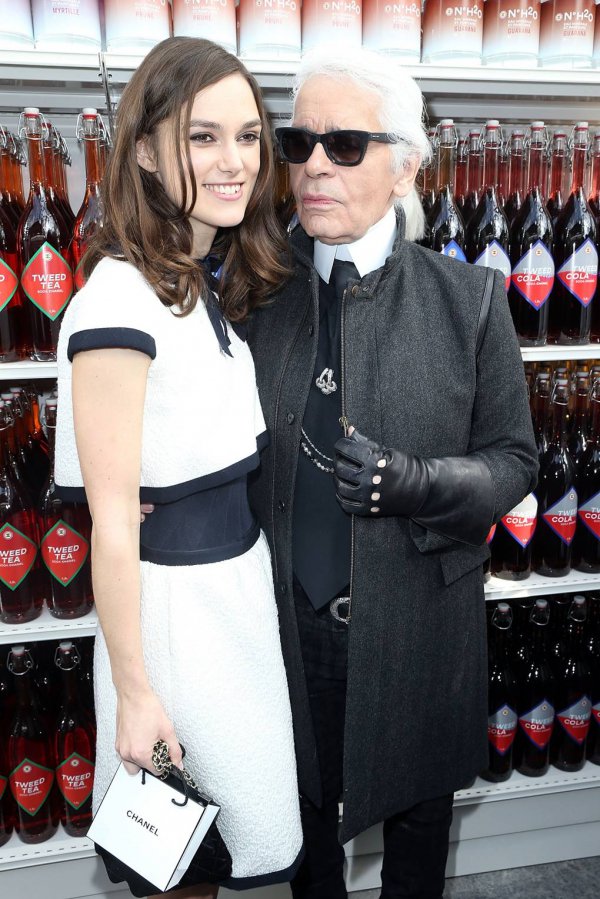 Keira and Karl had a wonderful and long-lasting relationship. She has appeared in a large number of Chanel ads, even playing Coco Chanel herself in Lagerfeld's own film Once Upon A Time.
We've seen the women who this iconic fashion legend found inspiration in, and now let's say goodbye by looking back at five of his very best and juiciest quotes. The man had just as much a gift for words as he did with clothes!
• "I don't do selfies. But other people do, and they all want to do selfies with me. No, no, no. We live in a world of selfies now... Thank God, Sébastien, my assistant, he's mean to the people in the street, mean and rude. I'm a nice person!"
• "There are not too many people with an opinion I care for. I'm not crazy to discuss fashion with men. I couldn't care less about their opinion!"
• "I think tattoos are horrible. It's like living in a Pucci dress full-time!"
• "Kate Middleton has a nice silhouette and she is the right girl for that boy. I like that kind of woman, I like romantic beauties. On the other hand, her sister struggles. I don't like the sister's face. She should only show her back!"
• "I am like a caricature of myself, and I like that. It is like a mask. And for me the Carnival of Venice lasts all year long!?
---
Comments
Popular
Related
Recent