There are loads of spring accessories you can still wear in summer. For a lot of us, spring came late and summer arrived with a bang. Temperatures are already soaring well into the 90's in many parts of the United States. This means only one thing:
It's finally time to bust out your tank tops, flip-flops, and bathing suit wraps!
Spring may be over. But that doesn't mean you have to stow away your favorite accessories until next year.
There are tons of spring accessories you can continue to rock for summer fashion. Which means less hassle for you and more money in your pocket to spend on new summer get-ups!
Here are the top 6 spring accessories you can still wear in summer.
---
1

Sun Hats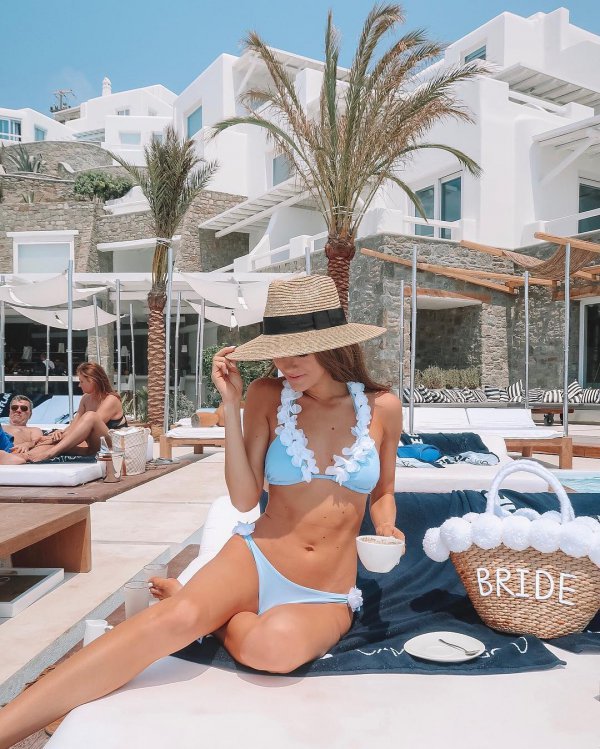 When the warmer weather finally rolled around, you probably couldn't wait to bust out your sun hat. Now that it's summer, there's no better accessory to rock on the beach along with your swimsuit and sunglasses. In fact, this is one of the top spring accessories you can still wear in summer.
Of course, pastel-colored sun hats in pink, orange, white, and blue are still in style well until Labor Day. They're perfect whether you're going to the beach, on a picnic, or even running errands!
Black statement hats are the epitome of summer fashion and have been for years. More girls own them now more than ever, and they're certainly not going anywhere this summer. If you own one, you can still rock it if your area winds up having an Indian summer.
---
2

Statement Jewelry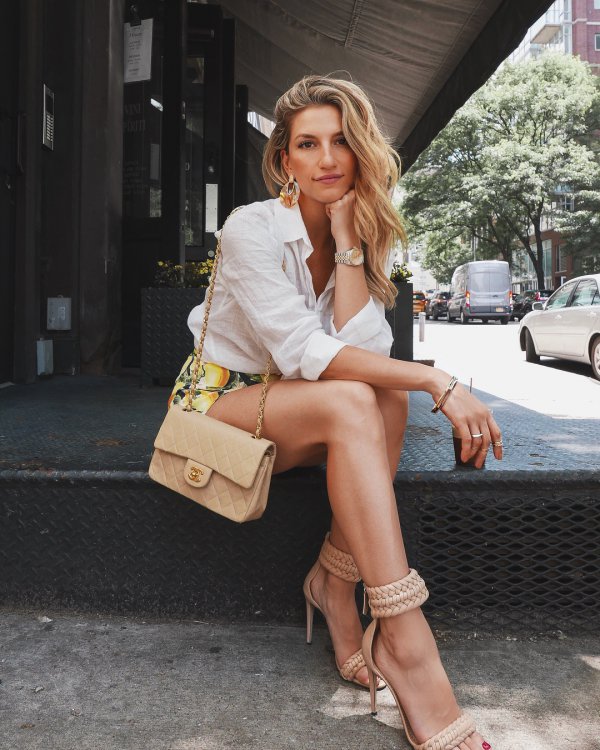 Making a statement with accessories is all the rage, and jewelry is still no exception. The statement jewelry you rocked in the spring helped to make your warm weather look. And the good news is that you can still rock these statement pieces this summer!
Your pastel and textured statement jewelry will accentuate your solid colored sundresses. They'll provide the perfect balance between your dress, hairstyle, and shoes.
We're talking clunky and chunky bracelets, chandelier earrings, and pendant necklaces. This spring, we saw the fabulous women of Hollywood wear all black in solidarity with the #MeToo movement. We also saw them rock statement jewelry to go with their black dresses.
You too can continue to rock statement jewelry for summer fashion. The bigger, the better! But just be sure not to overdo it with large statement pieces. If you have a large statement necklace, for example, pair it with smaller stud earrings.
---
3

Studded & Embellished Sunglasses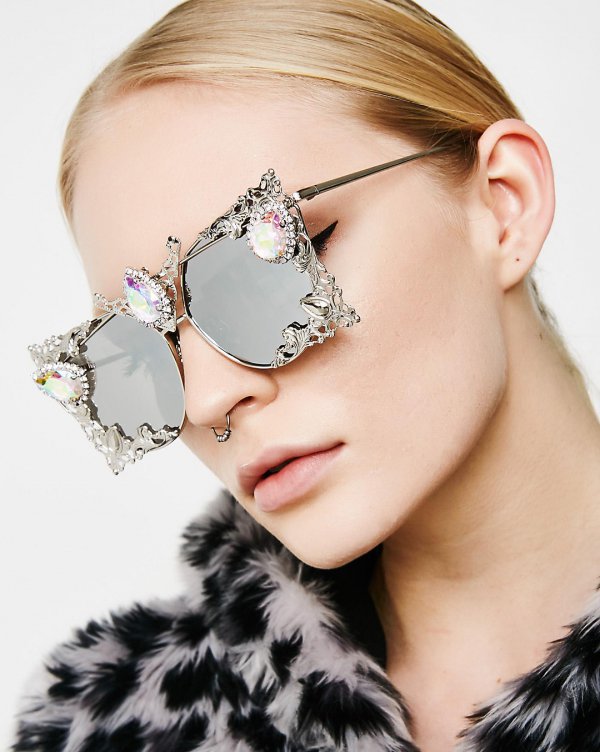 If you thought making a statement was reserved for jewelry, think again! Statement sunglasses are so in, and aviators are so out (for the most part).
Statement sunglasses take everything we love about big, bug-eyed sunglasses (who doesn't like to hide behind them). We're seeing lots of round and rectangular frames, which is good news if you own a pair yourself. They're still in style and just need a little embellishing!
What do we mean by embellishing? Right now, a lot of popular round frames incorporate stylish and adorable embellishments. Pearls, crystal, and three-dimensional plastic flowers are some of the more popular embellishments.
If you don't feel like buying a new pair, you can give your current shades an easy and super cheap update. First, find a stylish embellishment you can add yourself. Then, using hot glue, add it around the periphery of the frame. Make sure the largest embellishments go up in the corners.
Can't part with your favorite pair of aviators? We don't blame you. To give it a 2018 summer fashion update, you can also add embellishment the DIY way. Tiny pearls or rhinestones will look best.
If you rocked tinted frames last year, much like the ones made famous by Lana Del Rey, these are also still in style!
---
4

Small Frames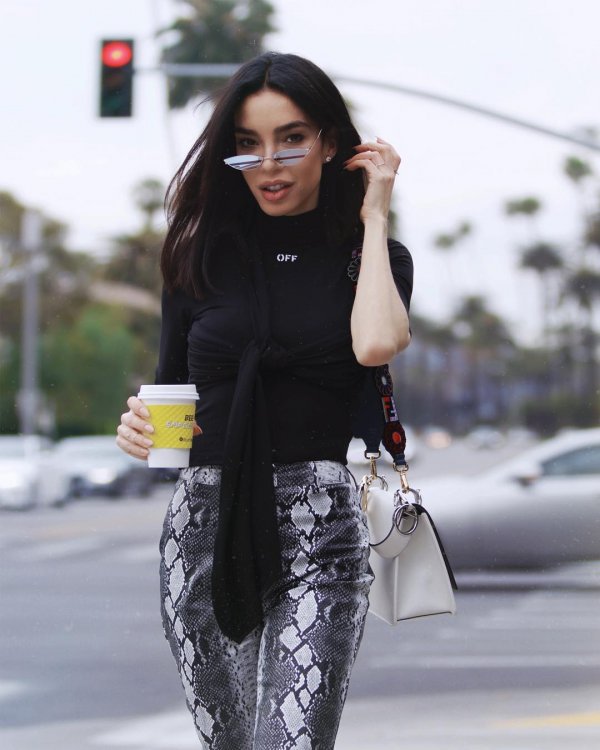 Big frames may not be your cup of tea, and that's okay. Small shades are also making a comeback with this year's summer fashion. So, if you already own a pair of small frames, you're in luck!
For one thing, cat-eye frames are bigger than ever. The traditional pointy shaped sunglasses were once popular in the 1950's. But now, we're seeing celebrities like Rihanna rock them once again.
Cat-eye frames look best on narrow and angular faces. If your face is a bit rounder, a pair of small, rectangular frames will be extra flattering. If you have a heart or square-shaped face, opt for small oval frames similar to the ones worn by John Lennon.
When it comes to rocking small frames, the key is to stick to dark shades and sleek styles. This is pertinent no matter the shape of your frames.
---
5

Fringe, Transparent, & Belt Bags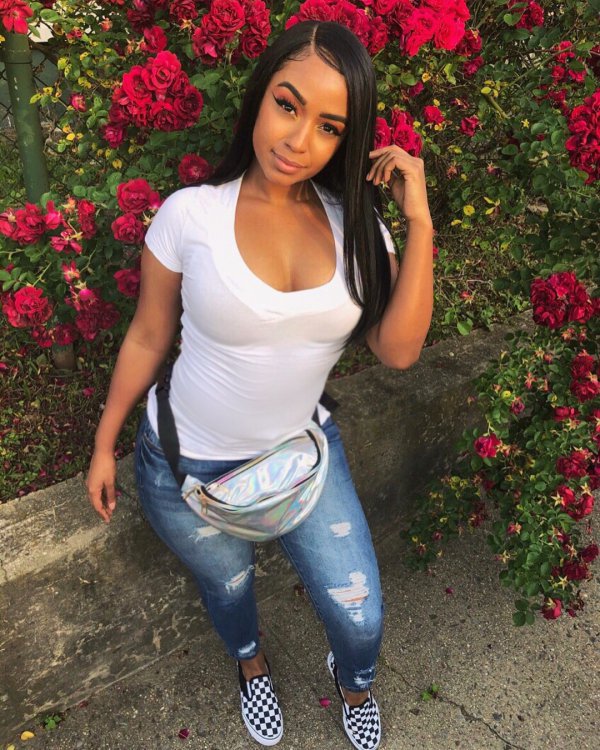 Fanny packs and see-through bags?
Your initial reaction might be to cringe. Transparent bags and belt bags might seem like seriously outdated relics from the 80's and 90's. But this year, top designers made these bags haute summer fashion accessories.
Transparent bags make sleek and stylish additions to your professional wardrobe. At the same time, they also go perfectly for your most casual going to the beach look.
And as for belt bags, these are perfect for when you want to go to a concert or to a festival without carrying your purse. You can read more here about these trendy accessories that are still haute this summer.
Don't own a transparent or belt bag yet? That's okay!
That fringe bag that you've had for the last couple seasons is still in style for this year's summer fashion. And we don't see them going away anytime soon.
If you own a brown or rustic-colored fringe bag, you can even continue to rock it in September and October.
---
6

Colorful Shoes & Sneakers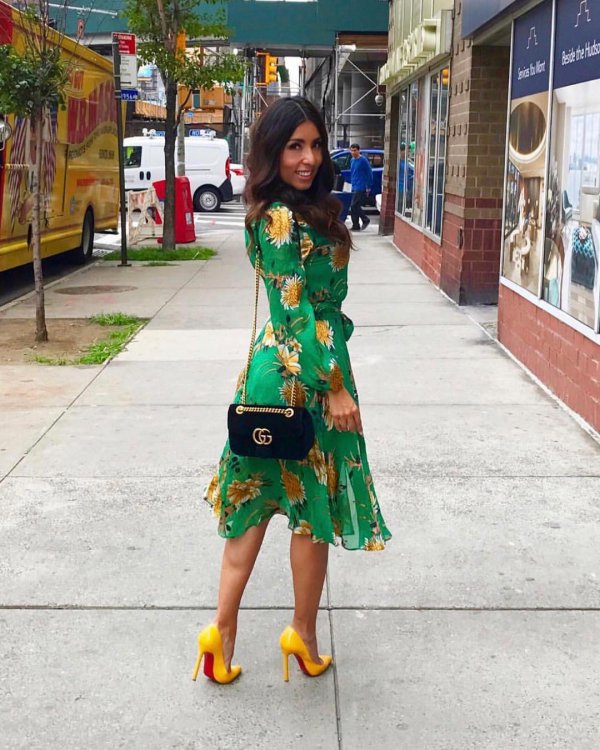 A must-have accessories list wouldn't be complete without shoes. So, what are the hottest shoe styles for 2018's summer fashion?
For starters, you're still going to need that colorful pair of sandals you rocked this spring. As long as the sandals are vibrant, bright, and come in fuschia, teal, or sunny yellow (to name some colors), you're good to go! Pair them with your favorite summer cocktail dress, even if they don't exactly match.
In addition to transparent and belt bags, clunky, white sneakers have also made a surprising comeback. These make the best casual contrast to your cutest sundresses and jean shorts. Not to mention, they're also super cozy.
That just about wraps up our list of the spring accessories you can continue to rock this summer.
Did we forget anything on our list? What will you be wearing this summer?
Let us know in the comments!
More
Popular
Recent