A lot of people just pay attention to the looks from the Victoria's Secret Fashion Show, but I always look for the after party fashion that immediately follows the fashion show. These women always bring it with the most amazing looks! I mean, they are models after all, so I guess it should be a little expected! If you're looking to be inspired by the chic models of the Victoria's Secret Fashion Show, look no further than their insanely beautiful looks that followed the iconic fashion show at the after party!
1

Selena Gomez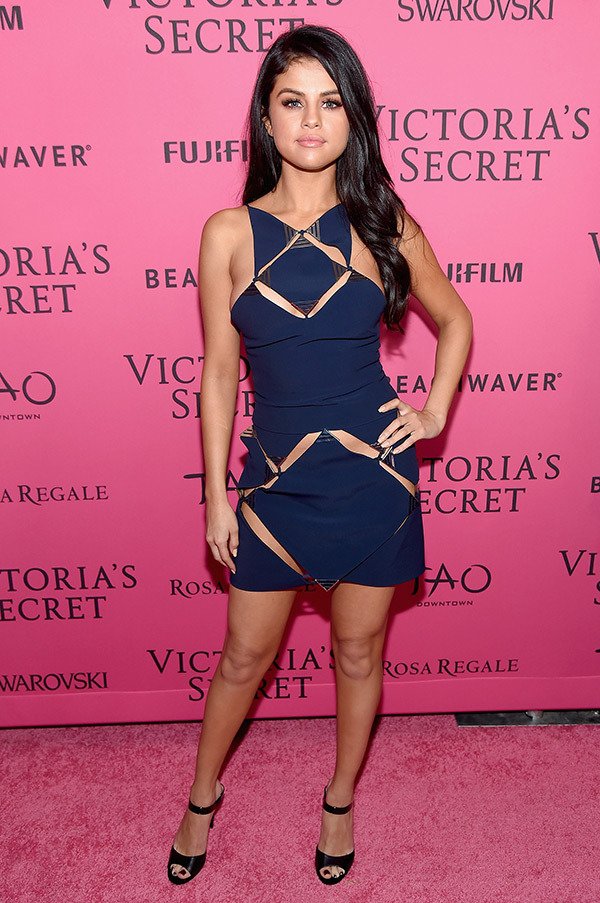 When it was announced that Selena Gomez would be performing at the Victoria's Secret Fashion Show, I was instantly so excited to see the fashion choices she would bring to the table. She definitely did not disappoint! She looked great during the show, but even more than that, she looked great at the after party! The geometric body-con dress had cutouts in the most unexpected places and she looked great in it!
2

Kendall Jenner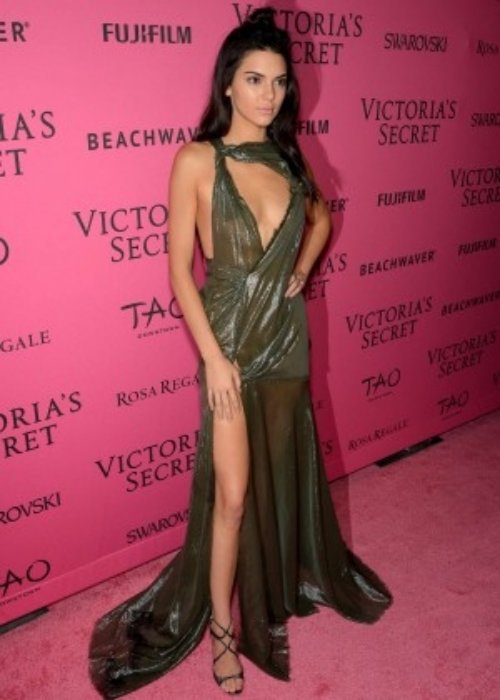 When it comes to the Kardashian-Jenner clan, we're used to seeing these ladies dressed up in black or white and that's about it. That's why it was such a huge shock to see Kendall in this shiny, army green number. The style of the dress is so unexpected but looks absolutely perfect on her!
3

Gigi Hadid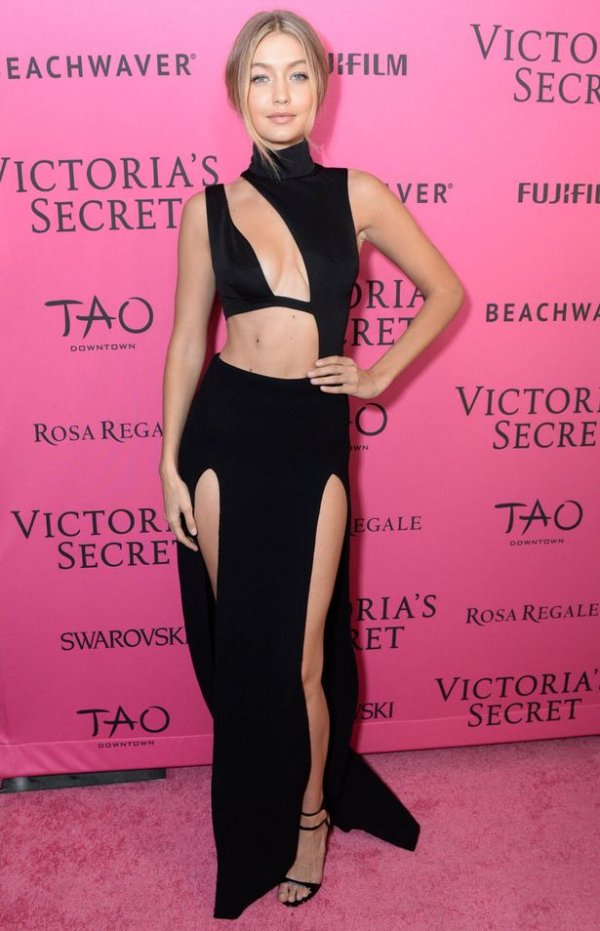 I don't know about you, but I am absolutely obsessed with this dress that Gigi Hadid wore! It's both a turtleneck and a little bit of a bikini top, but it's also a long maxi dress with slits going up both legs. There's so much going on that it should be too much, and yet it's one of my favorite dresses she's ever worn!
4

Lily Aldridge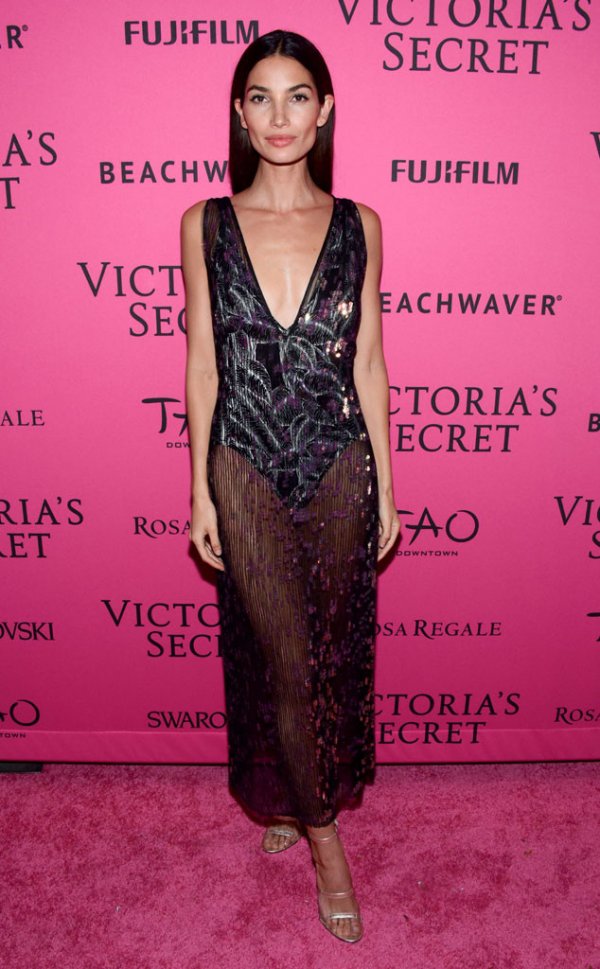 Leave it Lily Aldridge to do something completely unexpected and still look amazing in it. This sparkly number looks like it could be a bathing suit with a sarong but instead it's such a gorgeous high-fashion piece! I also love how it's not quite a floor-length piece and not quite a midi dress either.
5

Alessandra Ambrosio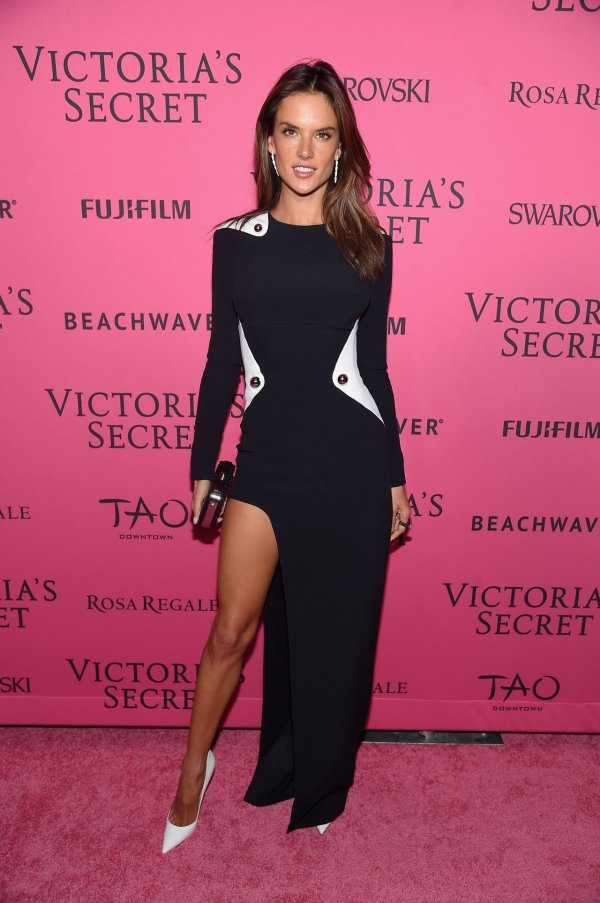 Don't you just love this dress? The slit is so dramatic, and the white accents add even more drama. Her simple accessories and hair make this a look that I'm dying to recreate for myself! From the simple clutch to the sleek white heels, this is a gorgeous look!
6

Shanina Shaik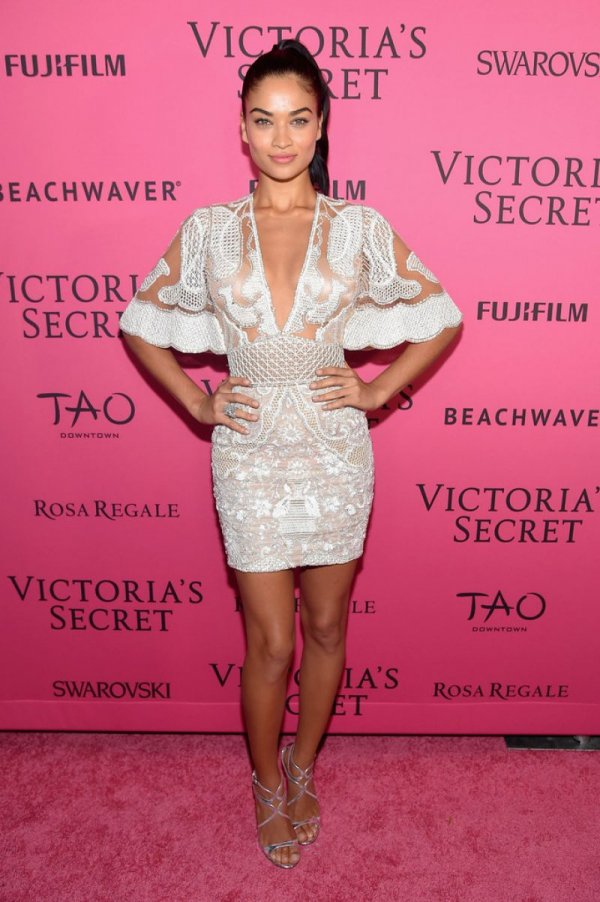 While almost everyone else went for darker numbers at this year's Victoria's Secret Fashion Show, Shanina Shaik shined like a real-life angel in this gorgeous number. She looked absolutely radiant in this low-cut number that glittered underneath the lights of the cameras. It's the perfect look as we get closer to the holidays!
7

Adriana Lima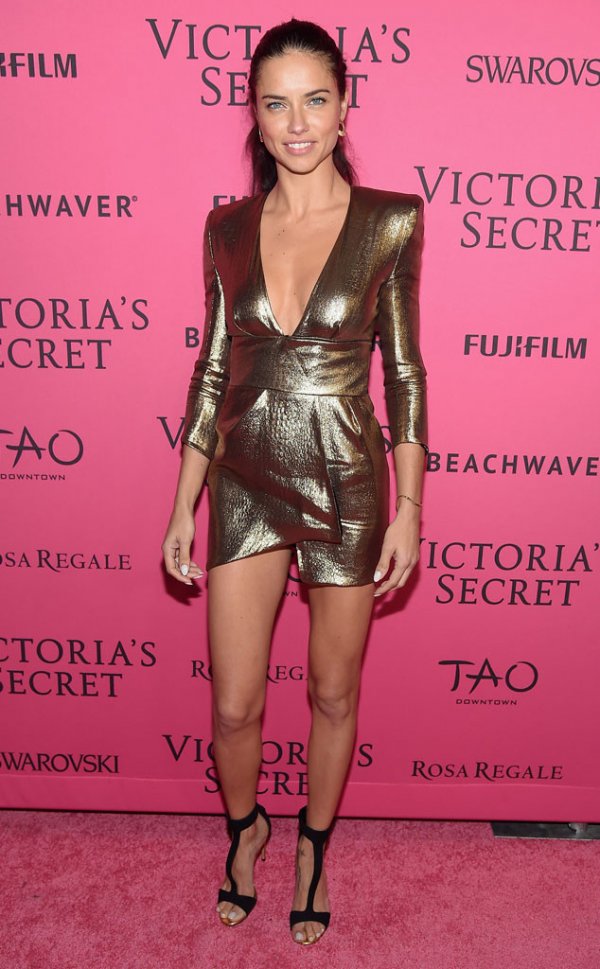 I'm sort of obsessed with this glitter-gold number on Adriana Lima. You wouldn't expect it, but I think that the gold hues brought out her blue eyes beautifully. I love how she's not afraid to show some skin, but then again, it is the Victoria's Secret Fashion Show!
What was your favorite Victoria's Secret After Party look? Which of these ladies is your absolute favorite? I have such a hard time just picking one—they're all so fabulous! Let me know what you thought about this year's fashion show and the after party that followed in the comments!