The Best Websites for Buying Beautiful Boho Clothes ...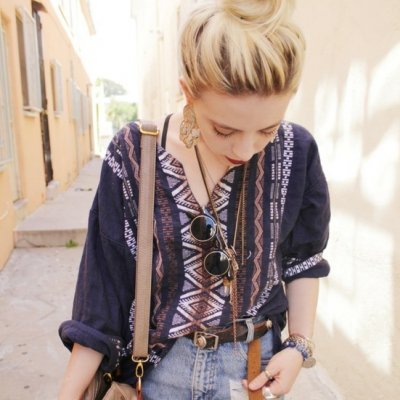 It's hard to look at hundreds of gorgeous girls on your Instagram and Tumblr without wanting to buy a whole new wardrobe for yourself. Well, there's nothing stopping you from doing so! If you want to reinvent your style, then all you have to do is find some new stores to shop at that sell the types of clothes you're looking for. If you want to create a beachy vibe for yourself, here are some of the best websites for buying beautiful boho clothes you'll love to strut around in:
If you're looking for a headband, wedges, or muscle tees, this is the place to look. Lulus.com has tons of options that'll help you create a boho vibe. Once you buy from this store, you'll be snapping your own photos for a fashion blog.
Shopplanetblue.com is a last resort, because the clothes are so darn pricey. Of course, they have tons of fabulous outfits. Even if you can't afford them, you should browse the site to see what you like, and then look for similar outfits elsewhere. That way, you'll still get something cute, but won't empty your wallet.
Here's a more affordable site for you. Threadsence.com has all the clothing, shoes, and accessories you could ever need. Plus, there's free shipping on orders over $75. It sounds like a lot, but it'll be easy for you to spend that much when the products are so pretty.
Want a maxi dress? How about a romper? Or maybe cutoff shorts? Freepeople.com has all of those things and much, much more. There are outfits for every occasion, chic bathing suits, and accessories to add to your boho look. If you're ready for the whole world to stop and stare at you, you need to fill up your shopping cart on this site.
Even the name of this site sounds earthy. Treeoflife.com.au sells dresses, tops, shirts, and pants that'll make you look like you've just stepped off of the beach. It even contains men's clothing and unisex clothing, so you can kill two birds with one stone and buy your man's birthday gifts here while you buy some special treats for yourself.
Gypsywarrior.com has some products that will help you achieve the boho look, and others that'll help you achieve the rocker look. So if you want to buy a few different pieces that capture a few different styles, this site will have everything you need in one place. After all, you don't need to dress in the same style day after day. You can look like one person one day and like an entirely new person the next. That's the beauty of fashion.
Do you love light clothes or shirts with floral patterns? Johnnywas.com has plenty for you to choose from, but the prices are pretty high. So if you want to splurge on one big thing, you can find it on this site. Just don't get carried away, because you don't want to end up broke.
It's not hard to create an entirely new look for yourself. You just have to find the right places to shop for the types of items you're looking for. Where do you buy your boho clothes?
{{#comments_count}} Show Commnents ({{comments_count}}) {{/comments_count}}