Before you go out and buy a bunch of stylish headscarves, make sure you read these tips for wearing a foulard on your hair. Foulards are cute, chic scarves that can look good with almost any outfit. However, I prefer wearing them on my head, so if you would like to try that too, make sure you check out these tips for wearing a foulard.
---
1

Choose the Right Color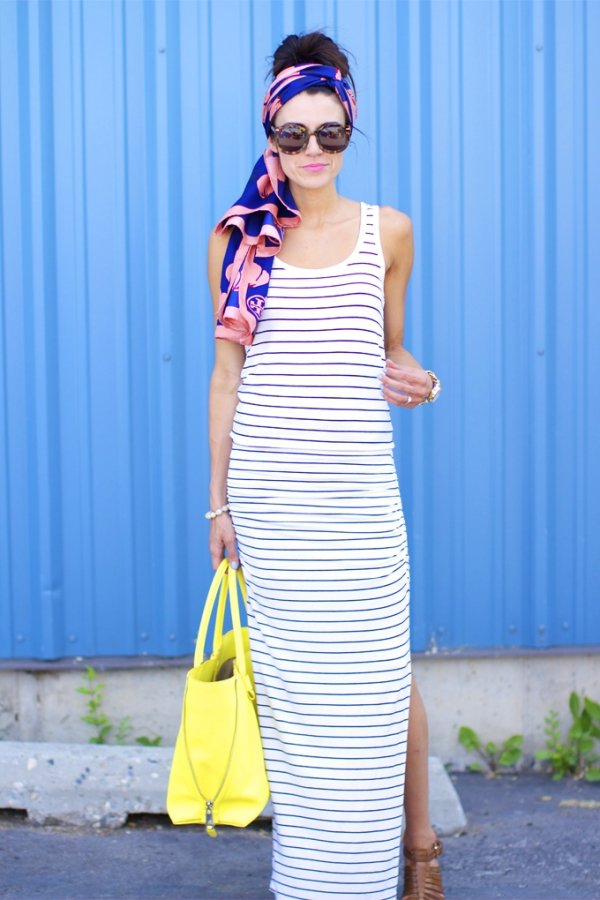 One of the most important tips for wearing a foulard is choosing the right color. You don't want to wear anything that would clash with your outfit or skin tone. Doing so can ruin the whole look and in that case you might as will not be wearing a foulard! You can choose one that's a vibrant color, but just make sure it complements your outfit.


---
2

Choose the Right Pattern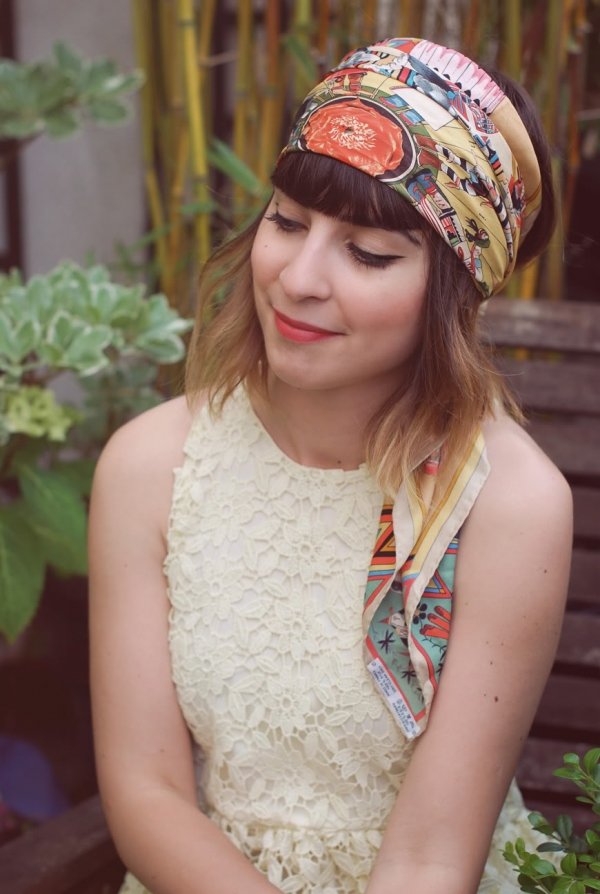 I love the funky exciting patterns of foulards. But it's important to make sure your pattern isn't too crazy or too different from the clothes you're wearing. Also, it should match the occasion you're attending—a solid pattern for more serious affairs, a fun pattern for a casual day at the beach. There are so many patterns to choose from, I'm sure you won't have any difficulty finding the right one!
---
3

Go All out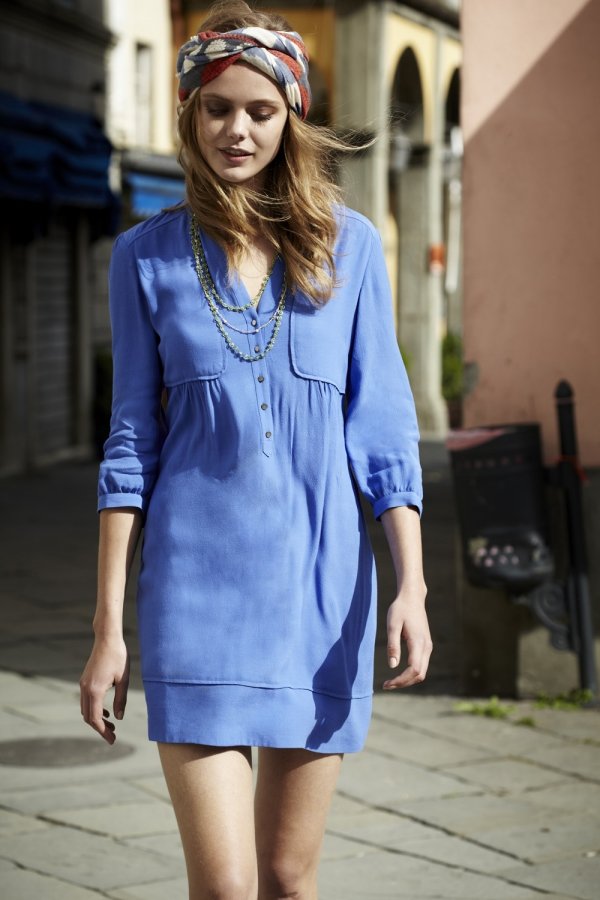 It's so much fun to go all out with any new style you're trying. Foulards became popular in the 1960s, so to go all out with this look you might want to try a 1960's style. Slip into a flattering, shift dress and get out your black eyeliner because today you're a girl of the 60s! Or, you could go as a flower child and wear bell bottom jeans with a pretty, flowy top.
---
4

Put Your Hair up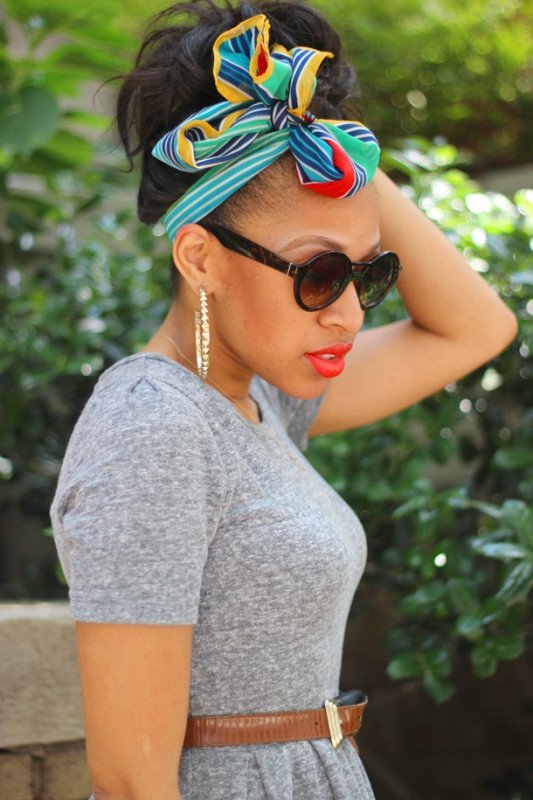 Some people can pull off foulards with their hair down, but that can be problematic. Your foulard may begin slipping out of your hair when it's down, or just get less noticeable. I suggest wearing a foulard with your hair up in a bun or ponytail. Foulards are specially cute for girls with short hair!
---
5

Complement Your Outfit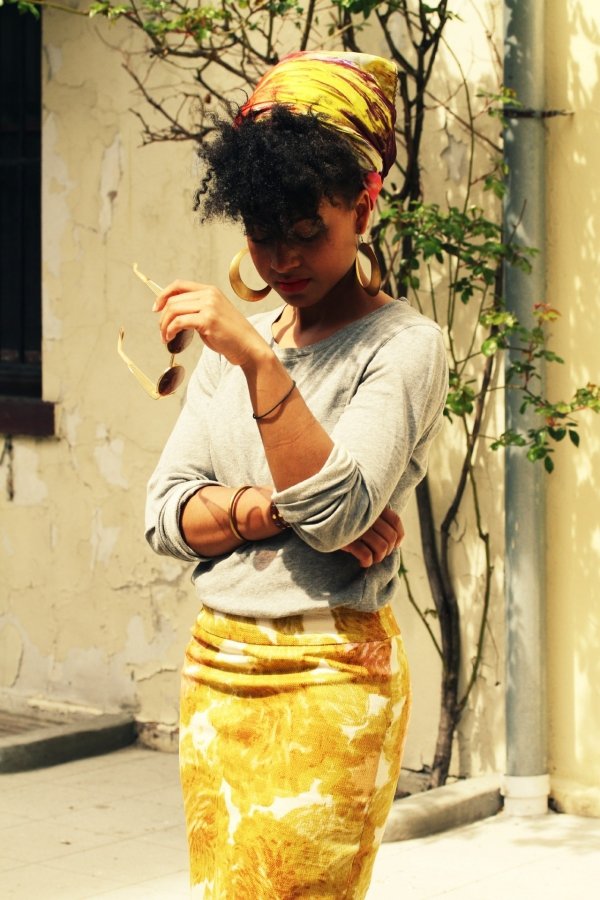 When it comes to accessories, it's important to choose ones that complement your outfit. You don't want to wear anything that steals the show, but rather your accessories should be like a unique, accent decoration in your house that serves as a conversation starter. People like your decoration, but love your house! So make sure your foulard is an interesting but mostly complementary part of your outfit.
---
6

Try Different Ties


There are tons of different fun ties to try with your foulard! Every tie has its own personality, and can make wearing the same foulard over and over less hum-drum. Every time you try a different tie, it's like wearing a new foulard! Check out the video below for 15 unique and stylish was to style your foulard.
7

Braided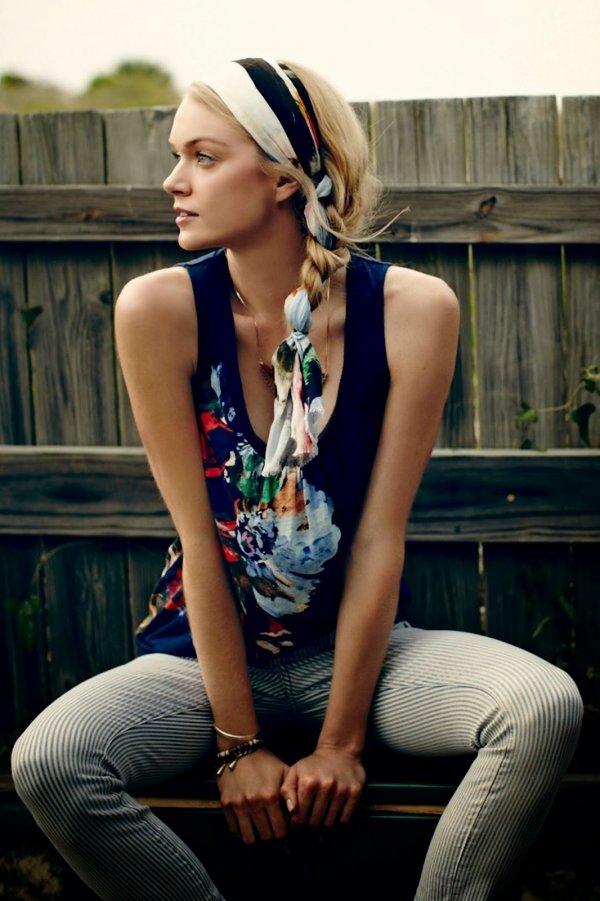 This subtle accent to your hair may be just want you need! Braiding a foulard means incorporating it into your hair so that it's just a slight hint of fashionable fun! If you have long hair and are good with braids, this might be the perfect style for you!



Accessories are such an important part of a woman's lifestyle! Without them, our outfits would become boring and our hair would look the same every day! Thankfully though, we have wonderfully versatile hair accessories like foulards to solve that problem! What recommendations do you have for wearing a foulard?
---
Comments
Popular
Related
Recent