How To Wear A Coat might seem like a pretty bland piece of advice, but it's something that can make or break your winter outfits. Knowing which style of coat looks best with what outfits can help create a more streamlined, put-together look. When it comes to how to wear a coat, there are a range of styles out there. Take a look at the following tips on how to wear a coat, no matter what style you prefer.
1

Caped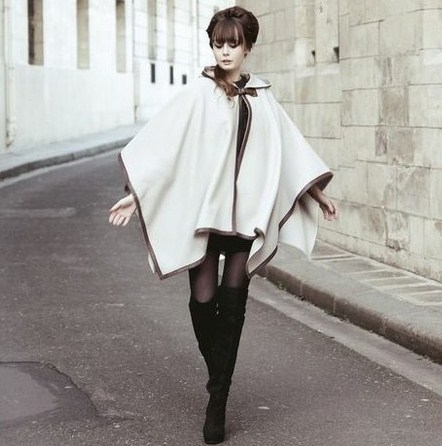 The cape coat will be a popular choice this season. As cape coats are quite voluminous, keep your bottom half balanced out by teaming them with cigarette-style pants. As these kinds of coats tend to be sleeveless, your arms are often left exposed. Overcome this by wearing a pair of on-trend elbow length gloves.
2

Cropped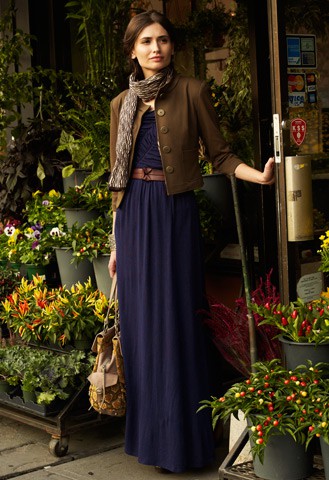 When looking at coat lengths, creating a sense of balance is important. A cropped coat is great for experimenting with layers and volume. A flowing maxi skirt or high waisted trousers are great for pairing with a cropped coat.
3

Knee-Length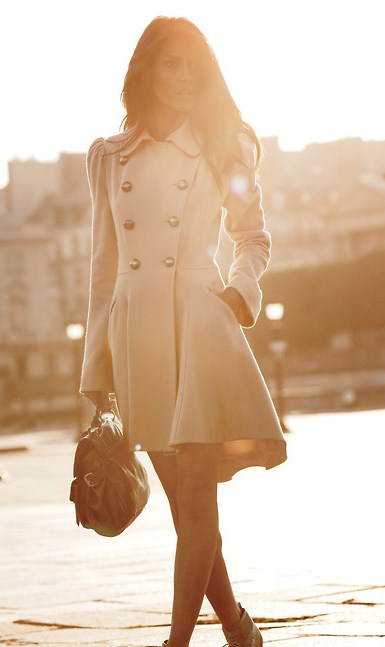 Knee-length coats are a common option when it comes to winter dressing. When teaming your knee-length coats with dresses and skirts, make sure that the coat is longer than your outfit. This helps created a cleaner, more streamlined look. However, when it comes to how to wear a coat with trousers, you don't really have to worry about this dilemma.
4

Floor-Length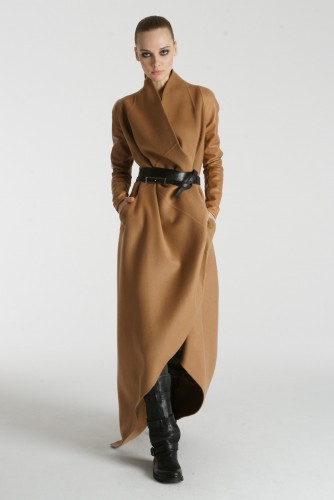 Floor-length coats have been heavily featured in recent designer collections, and this trend is set to translate onto the street. A floor-length coat can be quite dramatic, so be sure to keep the rest of your outfit fairly minimal and streamlined. Floor-length coats in neutral colours will also be your best bet this season.
5

Trench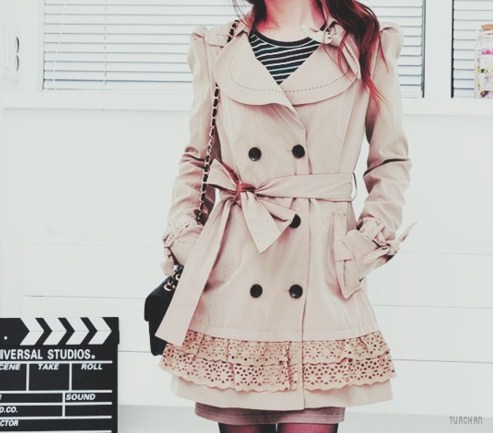 The trench coat is a classic and should last you year in and year out. It's one item that's worth investing in. A double-breasted design in a neutral colour will go with a range of outfits. Trench coats traditionally come with a self-tie waist belt, but if you want to change things up you can always replace it with a contrasting belt.
6

Duffel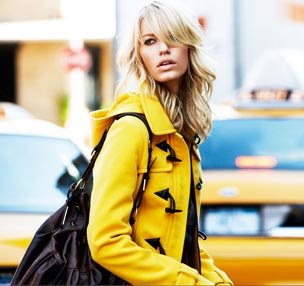 Duffel coats are great for creating a casual, street-smart kind of outfit. When looking at how to wear a coat this style, try experimenting with colour. A bright red or yellow duffel coat is just the ticket to creating an uplifting winter outfit. Wear them buttoned up and over all your favourite winter outfits.
7

Quilted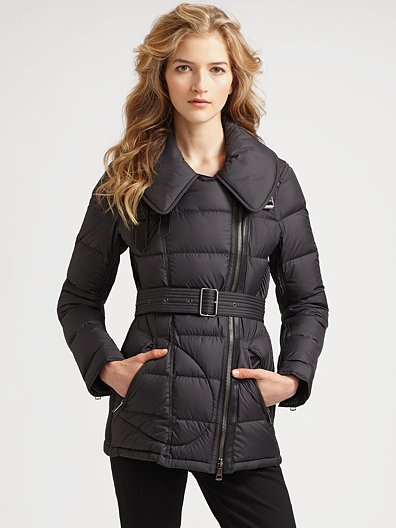 Quilted coats will no doubt keep you warm this winter. However, they can be quite shapeless and dowdy. To keep things looking fashion-forward, belt your quilted coat next time you step out of the house. Learning how to wear a coat this way is one sure-fire way of creating a shapely silhouette.
When it comes to how to wear a coat, there are a lot of details to take into account. For every style of coat there may be a myriad of tips on how to wear it. In general, when it comes to how to wear a coat, creating balance in an outfit is essential. What are your tips for how to wear a coat?
Top Image Source: weheartit.com