$133 Million in Bras: 😱 the 💯 Evolution of the Victoria's Secret 👙 Fantasy Bra ...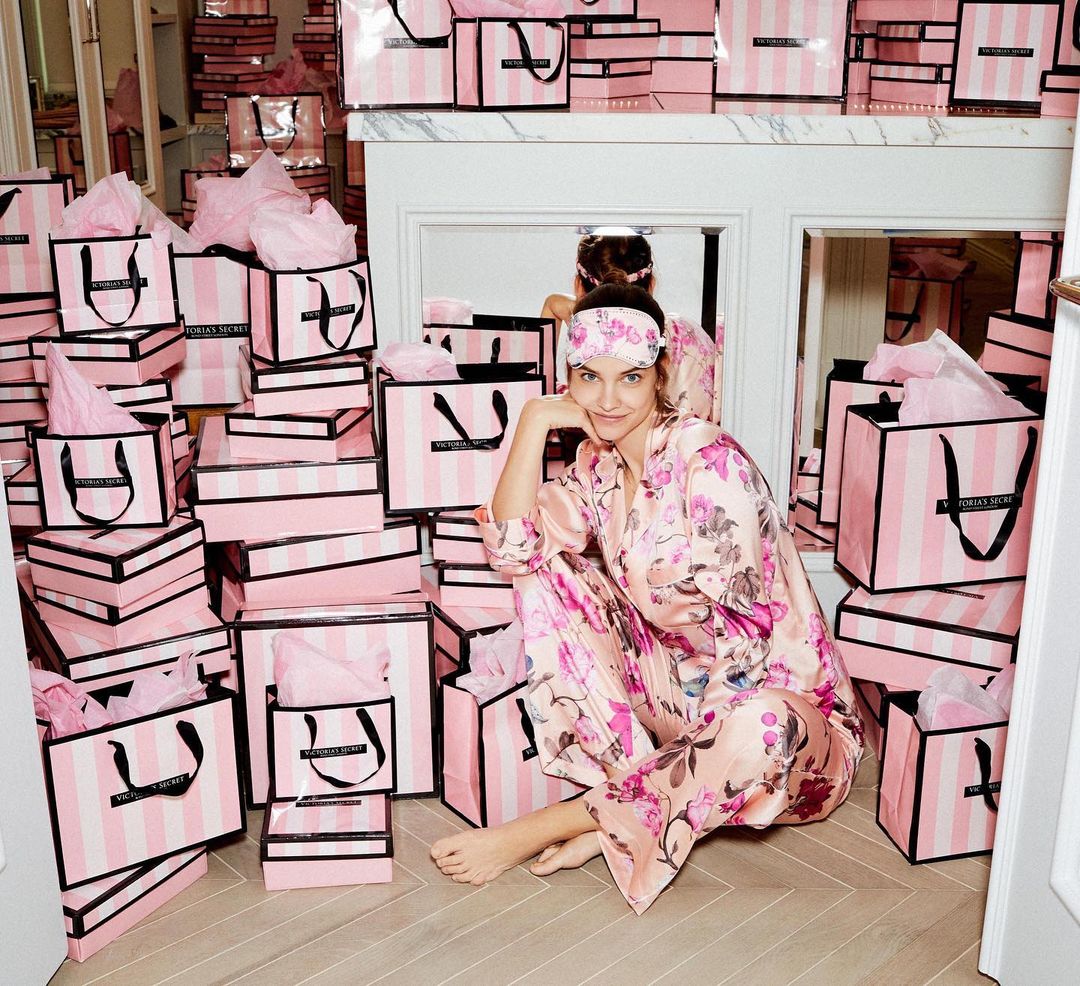 Every girl has a bra-and-undies fantasy, but, as with everything else, Victoria's Secret takes the idea and runs with it, designing a bedazzled brassier each year, every one more glittery and glam than the last. This year's model is the Bright Night Fantasy Bra, and the gorgeous Jasmine Tookes will be wearing it during the Victoria's Secret Fashion Show (airing December 5 at 10 p.m. EST on CBS), but before she struts down the runway in the blingiest bra around, let's have a look back at the shinies from years past.
1.

2016: the Bright Night Fantasy Bra
Worth an estimated $3 million, Jasmine will model this mermaid-inspired bra in just a couple of weeks. December 2016
2.

2015: the Fireworks Fantasy Bra
Cha-ching! Lily Alridge's bra and panty set from last year would set you back a cool $2 million.
3.

2014: the Dream Angels Fantasy Bras
If one Fantasy Bra is glittery and good, then two would be twice as nice, if you can swallow the $2 million tag for each.
4.

2013: the Royal Fantasy Bra
I don't know whether the $10 million price tag on Candace's bra, inspired by the Crown Jewels, includes the panties, but one would hope so.
5.

2012: the Floral Fantasy Bra
Alessandra is actually the prettiest flower, no matter what she's wearing, but her garden-inspired, $2.5 million, bra doesn't take away from her allure.
6.

2011: the Fantasy Treasure Bra
Miranda's gorgeous bra is a bit more understated, but would still cost about $2.5 million.
7.

2010: the Bombshell Fantasy Bra
This made-to-stun bejeweled version of the Bombshell Bra is worth an estimated $2 million.
8.

2009: the Harlequin Fantasy Bra
Marisa's modeling this strikingly simple bra, worth $3 million.
9.

2008: the Black Diamond Fantasy Miracle Bra
For the eyebrow-raising $5 million price tag, this bra really better be a miracle indeed.
10.

2007: the Holiday Fantasy Bra
Wear this $4.5 million Christmas-themed bra, and you won't need mistletoe to catch kisses.
11.

2006: the Hearts on Fire Diamond Fantasy Bra
Diamonds are a girl's best friend, especially Karolina's gem-encrusted bra valued at $6.5 million.
12.

2005: the Sexy Splendor Fantasy Bra
It truly doesn't look like much, so why is this bra tagged at $12.5 million? Does it include the panties and the necklace maybe?
13.

2004: the Heavenly "70" Fantasy Bra
Priced at $10 million, Tyra is probably the only woman who could look so sexy and relaxed in this barely-there bra.
14.

2003: the Very Sexy Fantasy Bra
Heidi's gorgeous, over-the-top bling-y bra is valued at $11 million.
15.

2002: the Star of Victoria Fantasy Bra
This bra and panty set looks deceptively ordinary, but that's not lace on top, it's gems, and this sexy set is priced at $10 million.
16.

2001: the Heavenly Star Bra
Fifteen years ago, Heidi wowed the crowd in this shimmering $12.5 million bra, studded with pink sapphires.
17.

2000: the Red Hot Fantasy Bra
Gisele looks stunning in red, and her luxe bra is valued at a fiery $15 million. Does anyone know if this bra still holds the Guinness Record for most expensive lingerie ever?
18.

1999: the Millennium Bra
If you're going to party like it's 1999, why not do it in this star-spangled set, priced at $10 million?
19.

1998: the Dream Angel Fantasy Bra
This simple, pretty bra is priced at $5 million.
20.

1997: the Diamond Dream Bra
Truly, this is a bra I'd actually wear in real life, if only I had the $3 million to spend.
21.

1996: the Million Dollar Miracle Bra
This is the fantasy bra that started it all, modeled by Claudia Schiffer for the Victoria's Secret Christmas catalog. Stunning!
{{#comments_count}} Show Commnents ({{comments_count}}) {{/comments_count}}