Takeaway: Where can I buy tummy control swimwear?
Tummy control swimwear is an absolute blessing in disguise! It's almost time to hit the beach and some of us just need that extra boost of confidence when it comes to swimsuits. Enter shapewear swimsuits. As the name suggests, they shape your body to hide bulges that you're uncomfortable with and make you look amazing! Here are some of our favorite tummy control swimsuits for this summer.
1

MIRACLESUIT SOLID GANDOLF TUMMY CONTROL ONE PIECE SWIMSUIT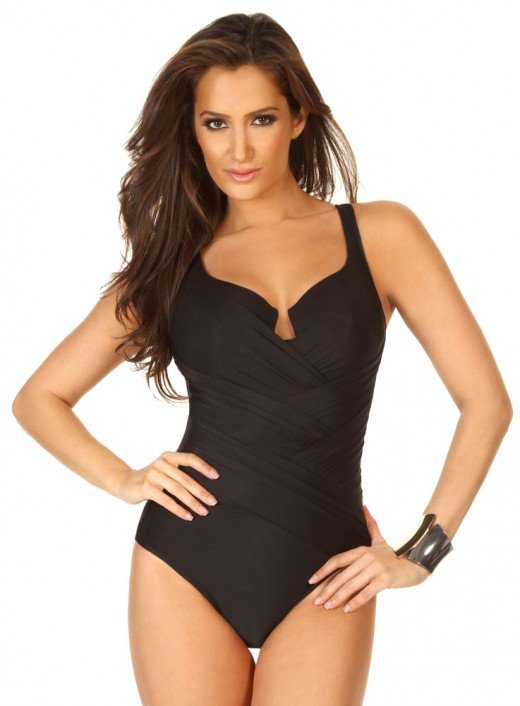 $170 at miraclesuit.com
When it comes to tummy control swimwear, Miraclesuit is one of the best options out there, and of course, you can't go wrong with black. I love the criss cross details on this one!
2

Beach Collection Turquoise Floral Print Tummy Control Swimsuit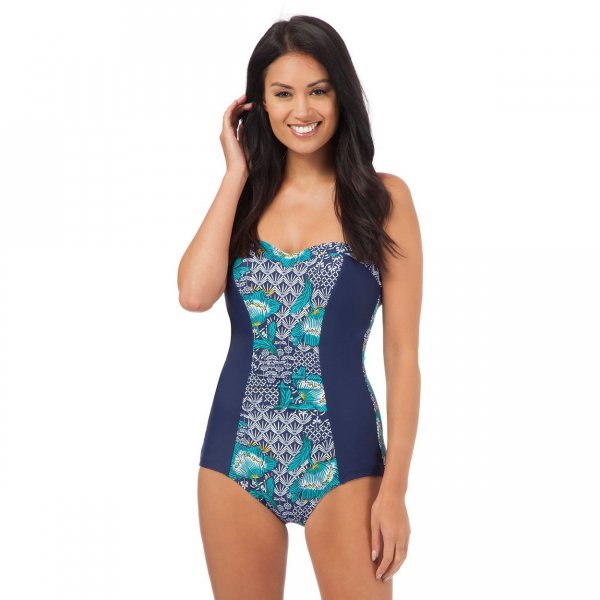 Isn't this one gorgeous? The solid side panels in this swimsuit will make you look even slimmer!
$50.40 at debenhams.com
3

Miraclesuit plus Size Escape One-Piece Swimsuit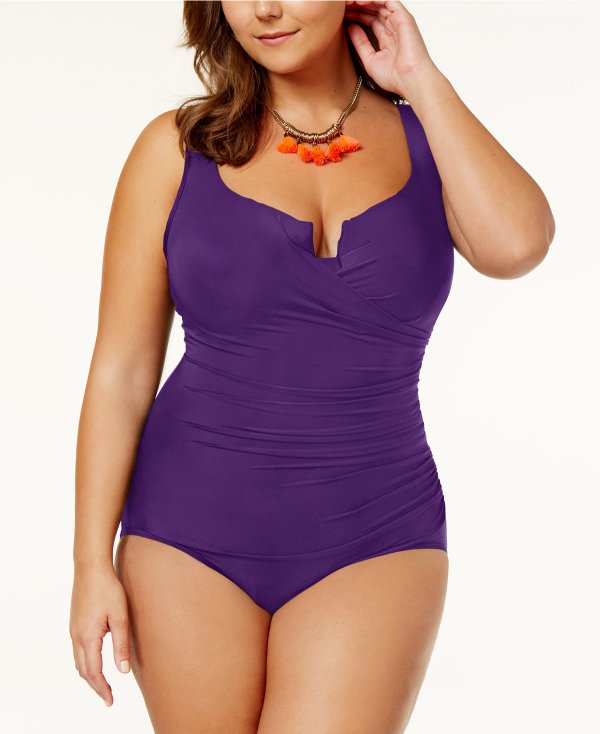 This purple beauty is perfect for a day at the beach.
$139.99 at macys.com
4

Beach Collection Multi-coloured Striped Print Bandeau Tummy Control Swimsuit
Fashion "rules" say you should avoid horizontal stripes if you're trying to look slimmer but we say... fudge that, especially when the swimsuit is this adorable!
$42 at debenhams.com
5

Wolf & Whistle Dot Mesh Bikini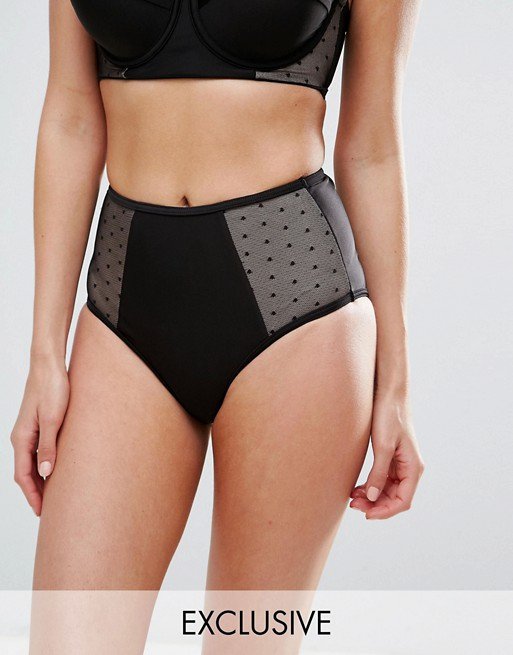 $23 at us.asos.com
I'm SO glad high waisted bikini bottoms are still having their fashion moment. They're perfect to tuck your tummy in and give you a beautiful hourglass figure.
6

Sculpture Watergem Swimsuit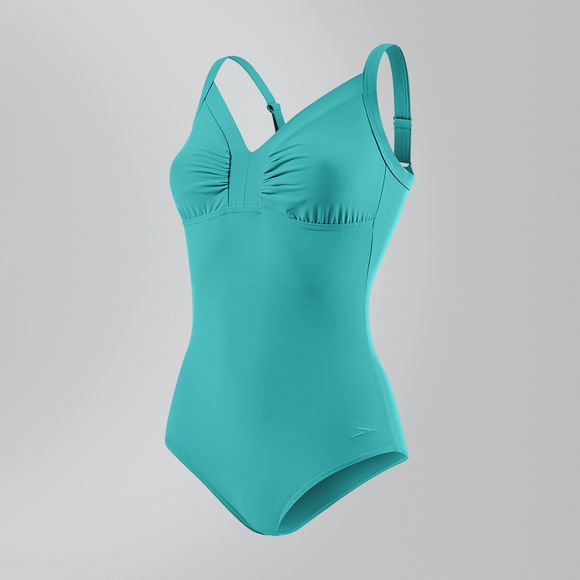 $73 at speedo.com
This swimsuit by Speedo is simple, chic, and gorgeous!
7

LA BLANCA plus SIZE SWIMWEAR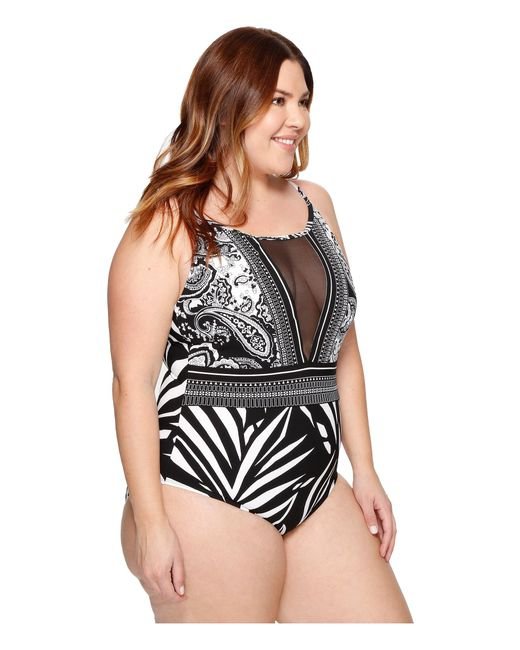 $129 at swimnsport.com
Say yes to patterns with this black and white masterpiece.
8

MIRACLESUIT NETWORK MADERO ONE-PIECE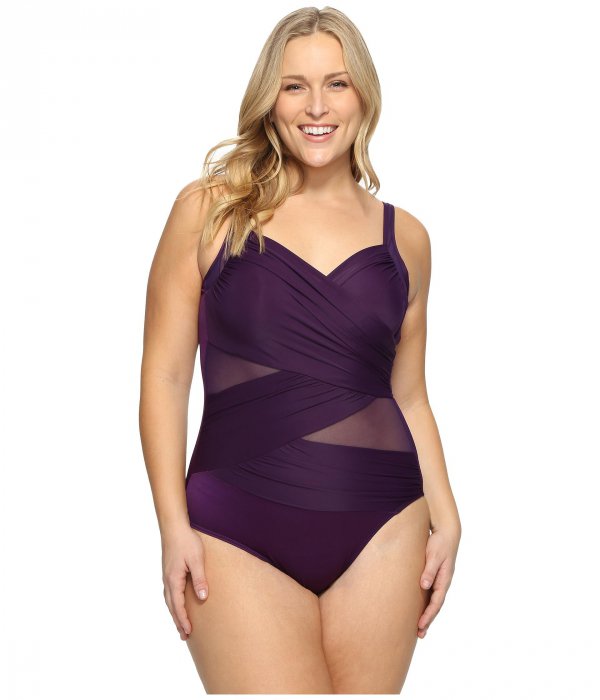 $174 at barenecessities.com
I LOVE the sheer details in this one. So sexy!
9

V by Very Controlwear Underwired Scallop Trim Swimsuit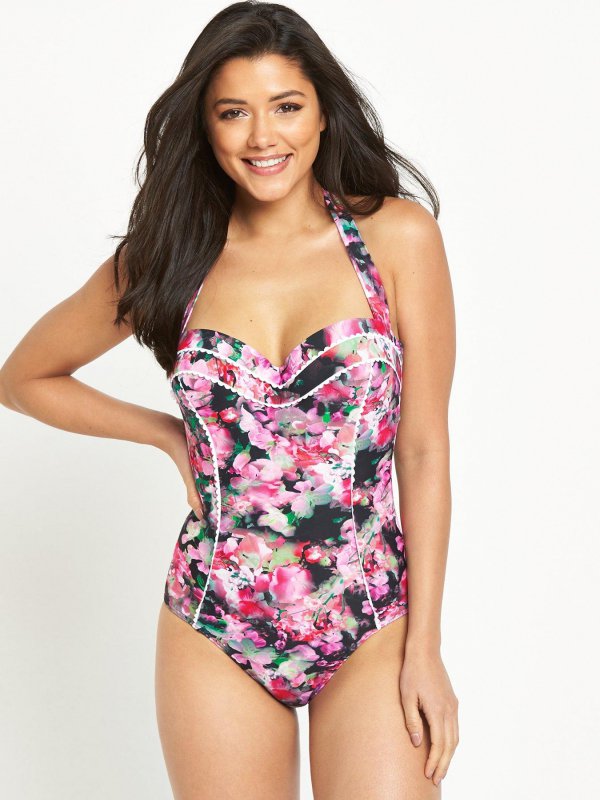 $40 at littlewoods.com
Floral swimsuits are always gorgeous but this one in particular is stunning!
10

Miraclesuit Rockin' Underwire Tummy Control One-Piece Swimsuit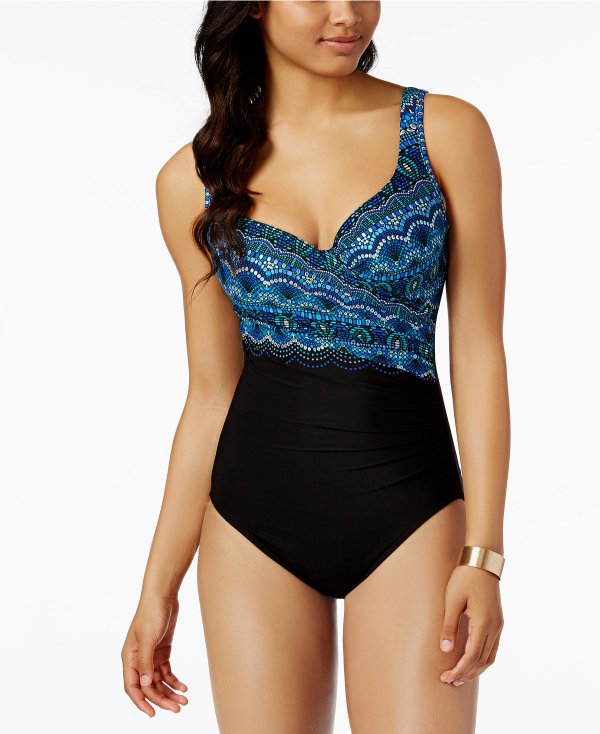 $126.99 at macys.com
This blue and black swimsuit is perfect for water babies.
Which one was your favorite tummy control swimsuit? Tell us below!